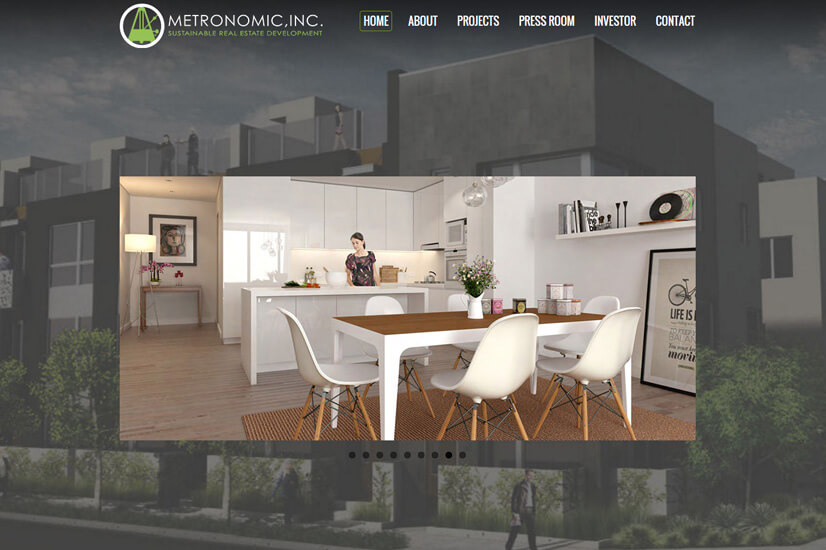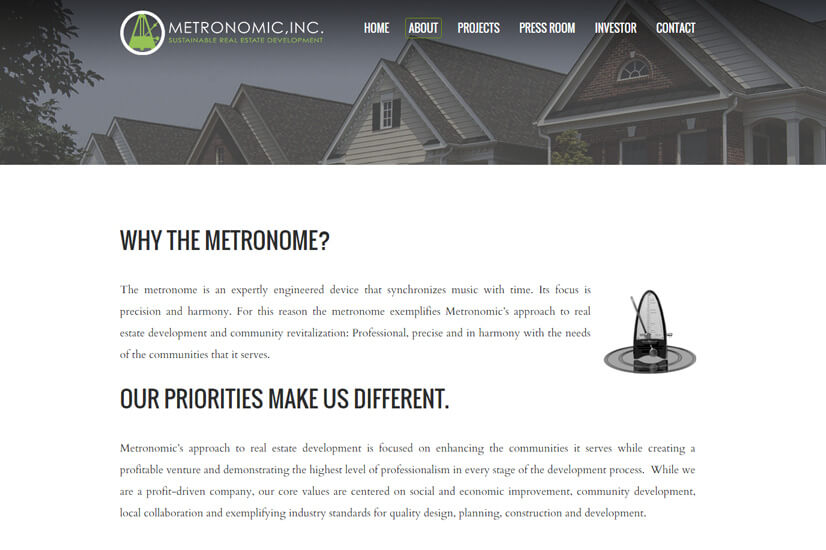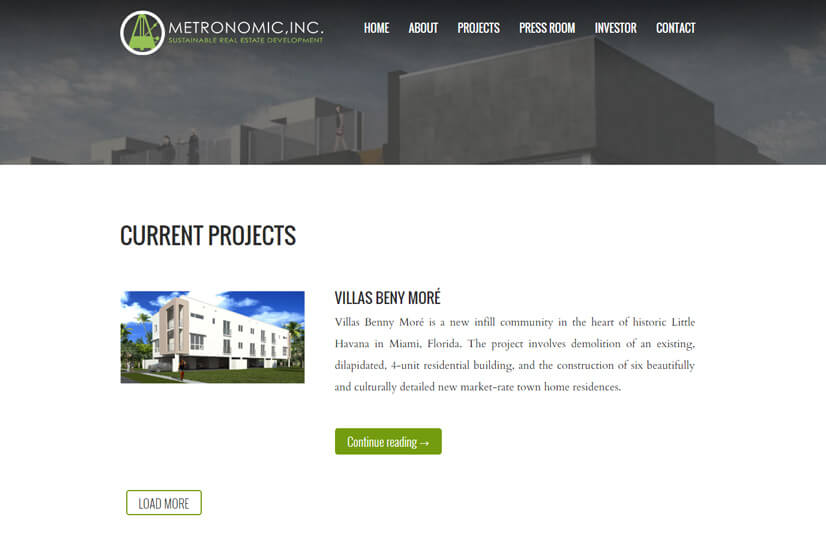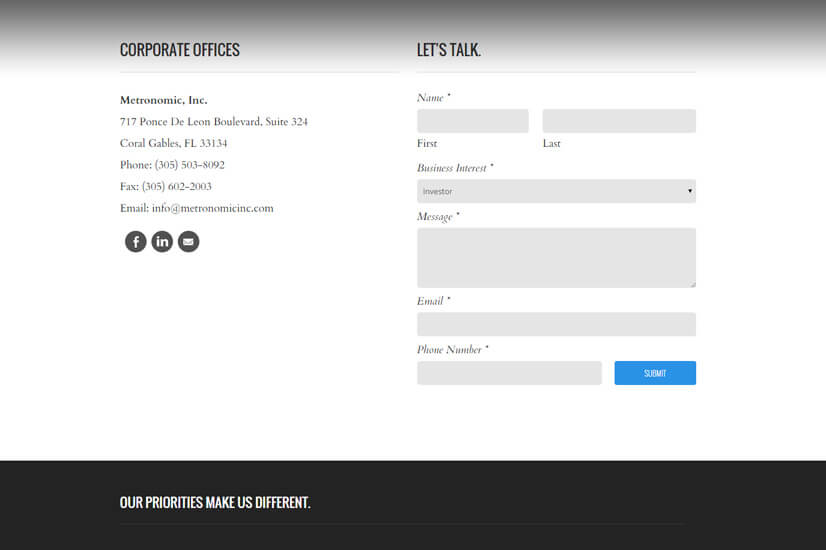 Metronomic, INC.
Metronomic Inc. is a real estate company that specializes in revitalizing run-down or condemned properties to remake them from eyesores into homes or offices that are beneficial to the community. In their work, they strive to strike a balance between what is good for investors and what is good for the community.
Sleek Design that Gets Straight to the Point
In designing Metronomic Inc's website, Absolute Web Services took a direct approach to the content, putting the relevant information front and center. Using the WordPress platform, we designed this website to be easy for the viewer to navigate. Menu tabs at the top of the site clearly define what is on each page so that potential clients and investors can quickly find the information they need. The WordPress platform is mobile responsive, meaning that customers can access the site not only from their computers, but from their tablets and smartphones as well. Google Analytics integration enables Metronomic Inc. to track visitors' behavior throughout the site, alerting the company to areas that are successful and areas that need more work.
Project Summary
Custom Web Design
Social Media Integration
Mobile Friendly Optimization
Search Engine Friendly URL Architecture
Google Analytics Integration
Programming of the Inquiry Form