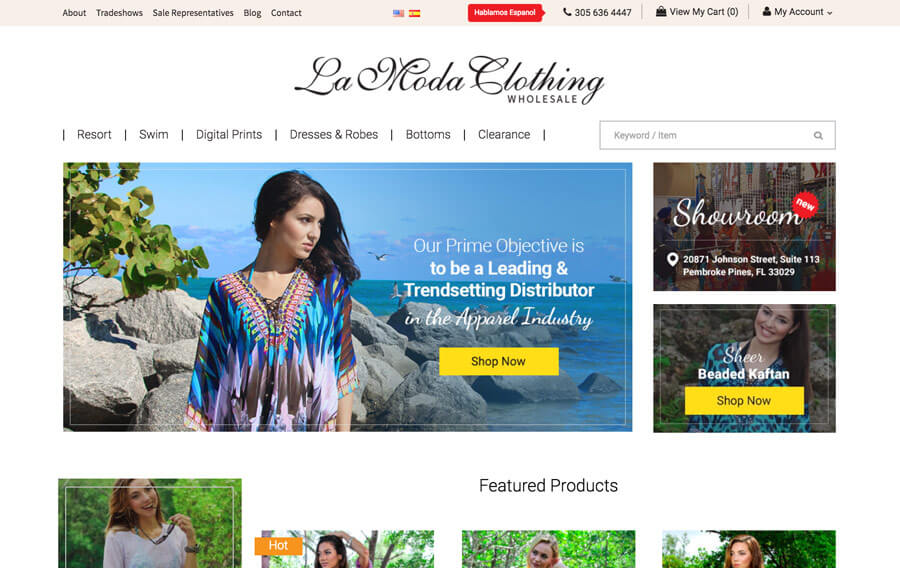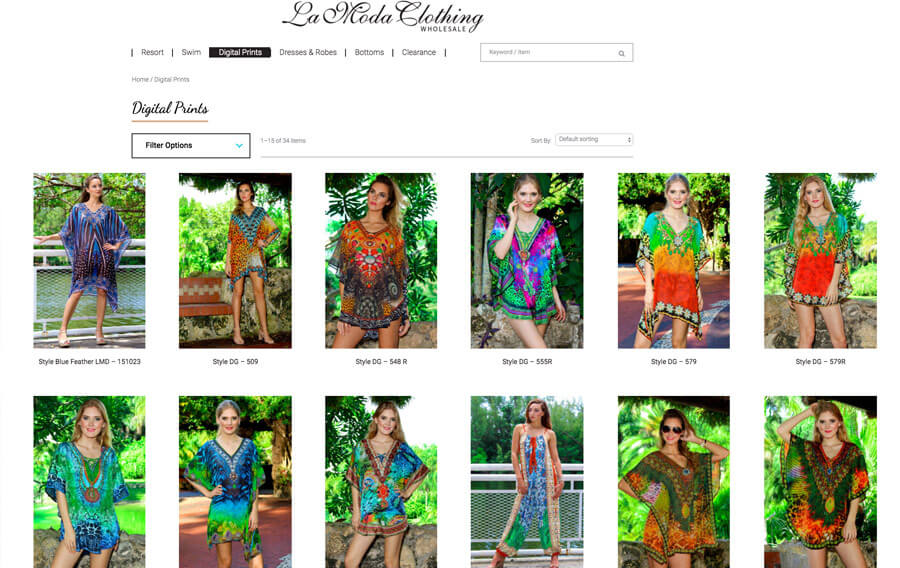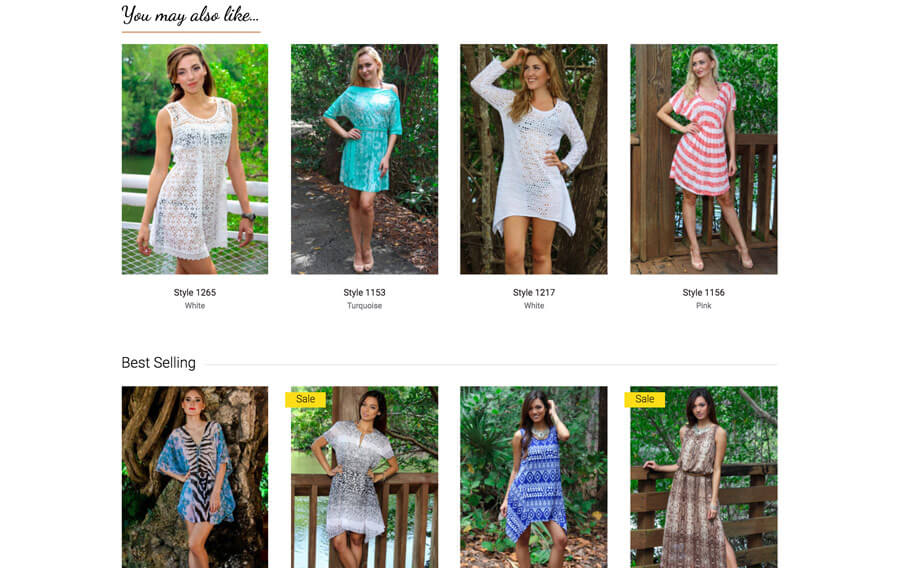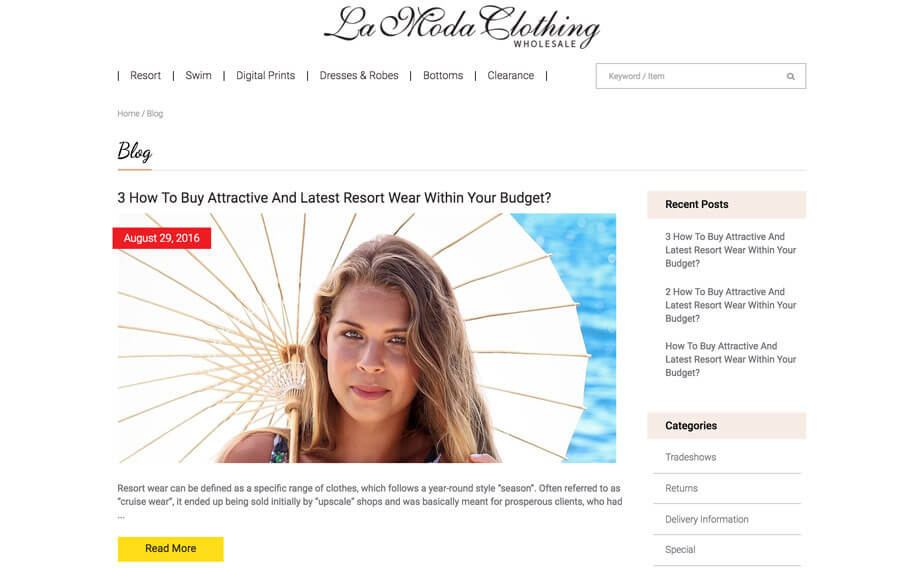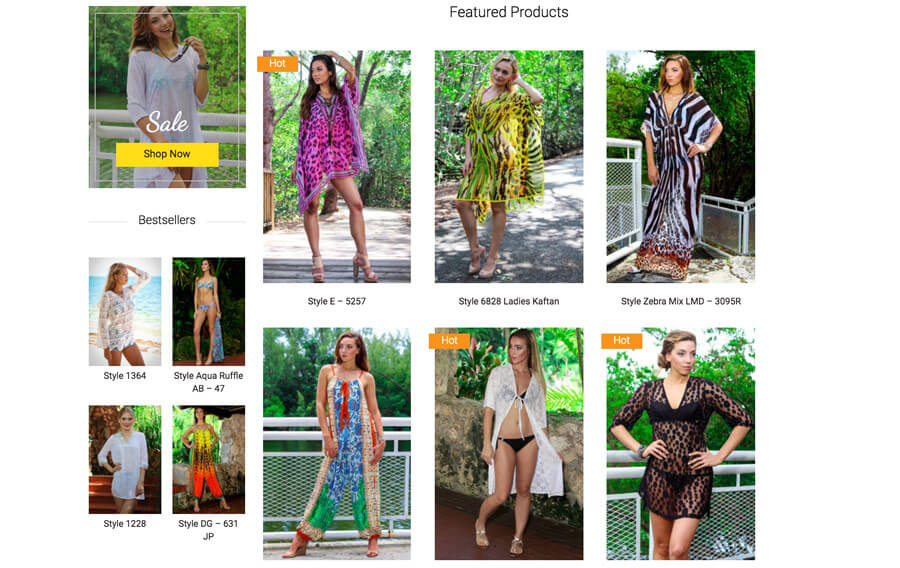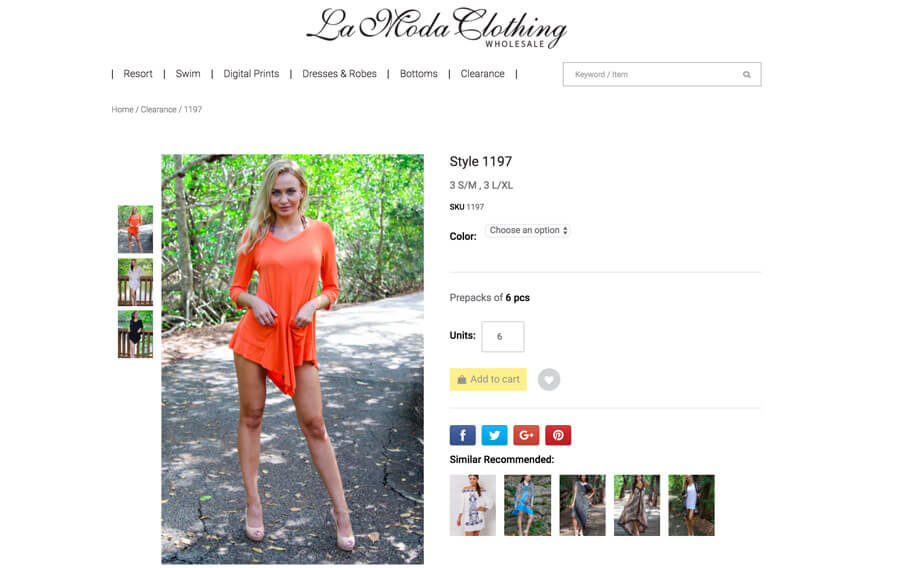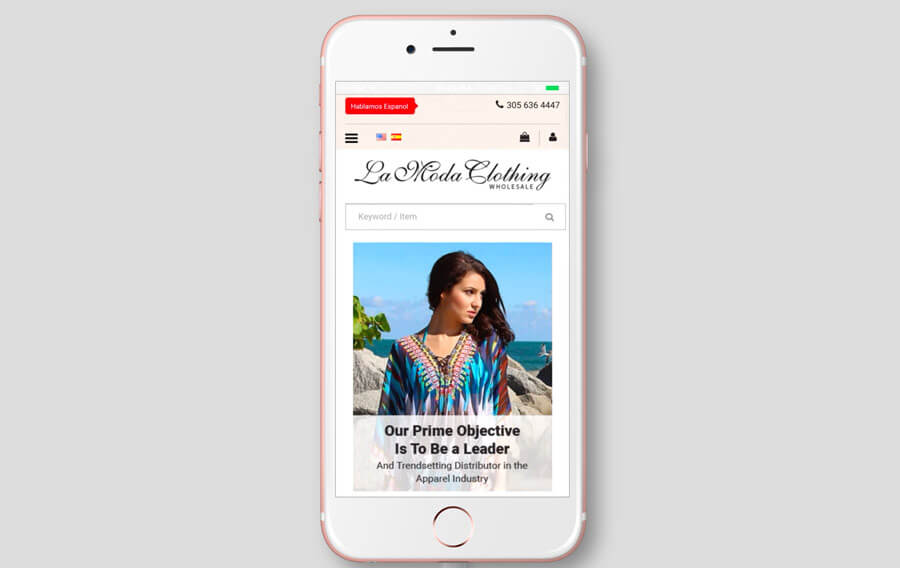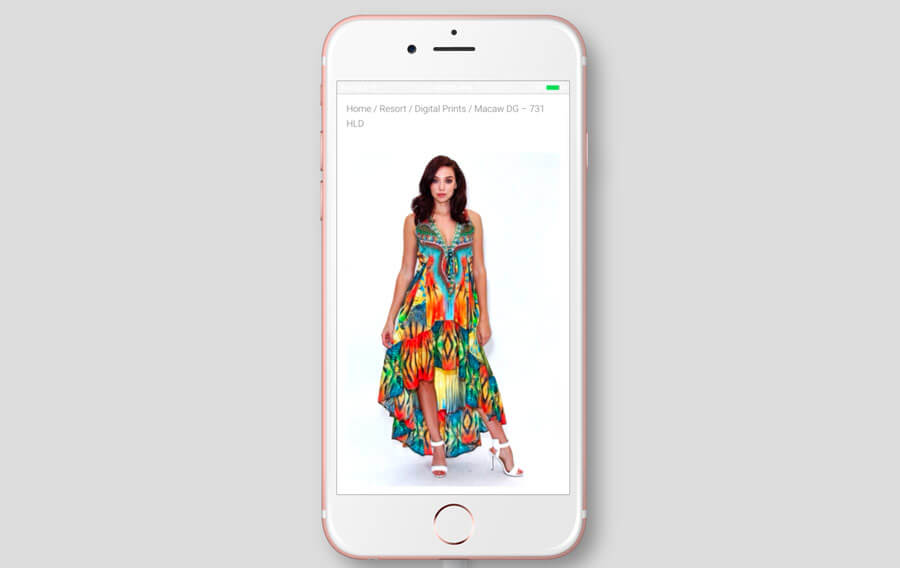 La Moda Clothing
La Moda Clothing is the leading USA Wholesaler of Resort Wear, Swimwear, Beach Wear, Cover-ups, Swimsuits, Bikinis, Maxi dresses, Tunics, Active Wear, Lounge Wear, Cruise Wear and Fashion Clothing in Miami, Florida, the business capital of Central and South America. We have been in business for over 10 years and deal in Resort wear Apparel which are both high-end and Unique.
La Moda Clothing is a high-volume wholesaler in need of shipping integration, product recent history, customer tradeshow module and multi-language support.
WooCommerce technologies flexibility allowed Absolute Web to create a brand new commerce website with many customizations and integrations. La Moda's big challenge is to build a custom-website that could support the various segments of their demanding and busy business. Absolute Web responded with creating a custom web-design built on a WooCommerce platform with UPS and USPS integration and creating a custom tradeshow module that supports La Moda event marketing. Being the leading wholesaler in resort wear and beach wear, creating a bulk order only custom processing system was a necessity, while protecting La Moda from fraudulent ordering was assured with pending approval registration only.
La Moda Clothing with WooCommerce and Absolute Web development received a custom commerce solution that responded to their various corporate needs.