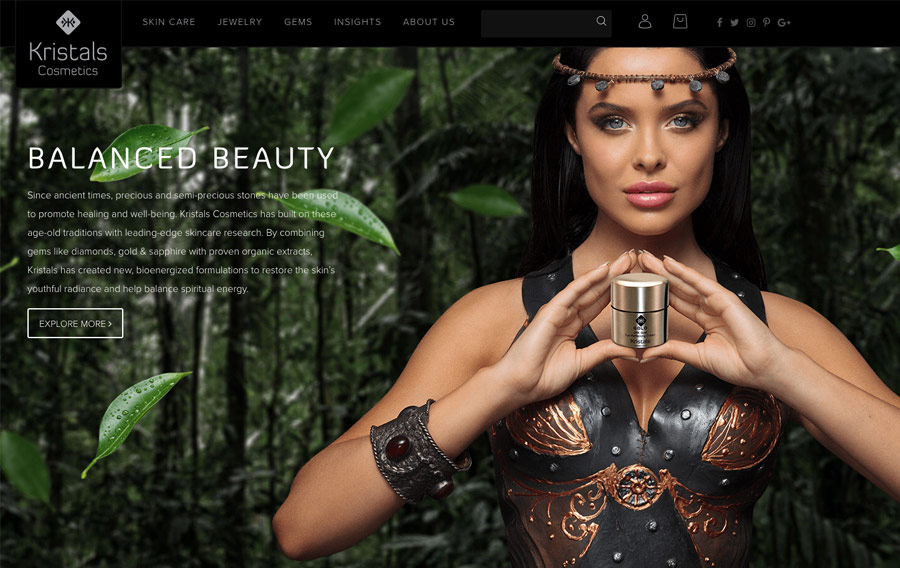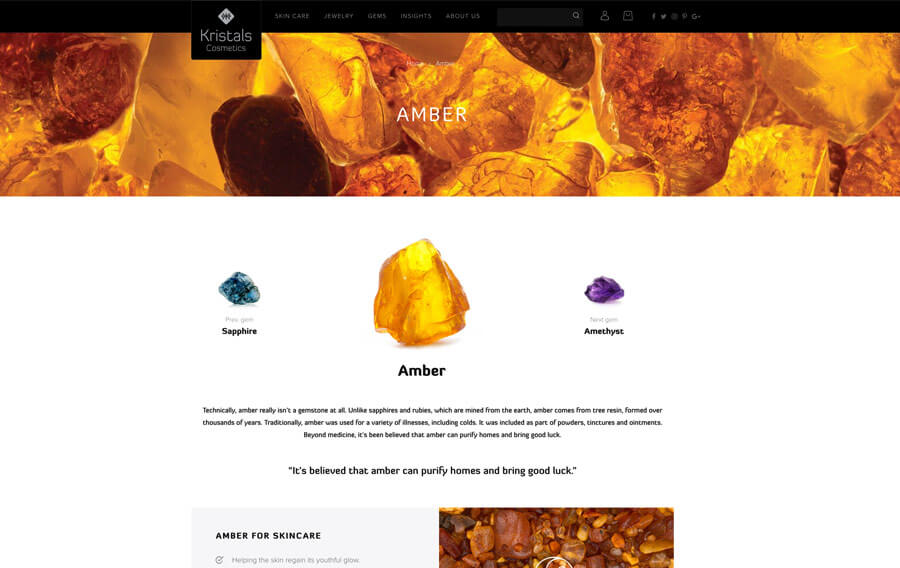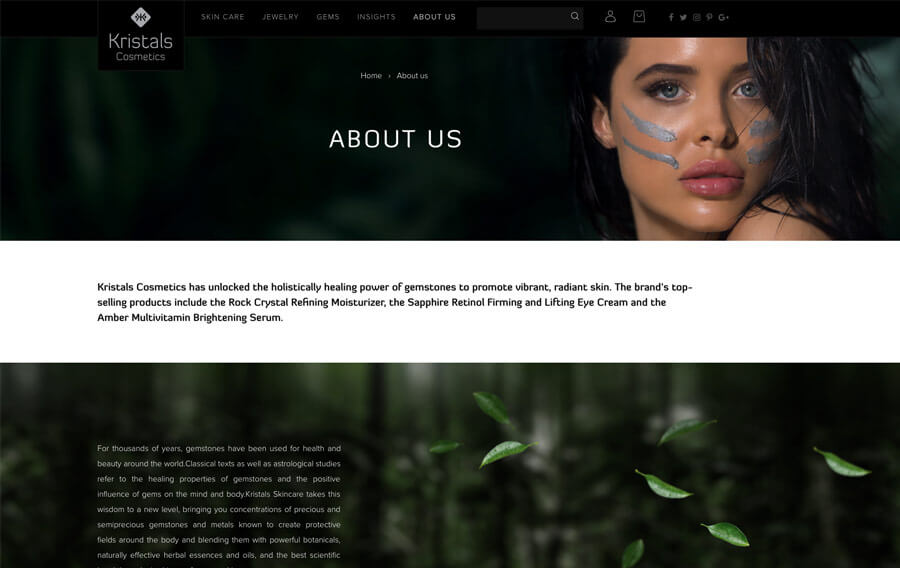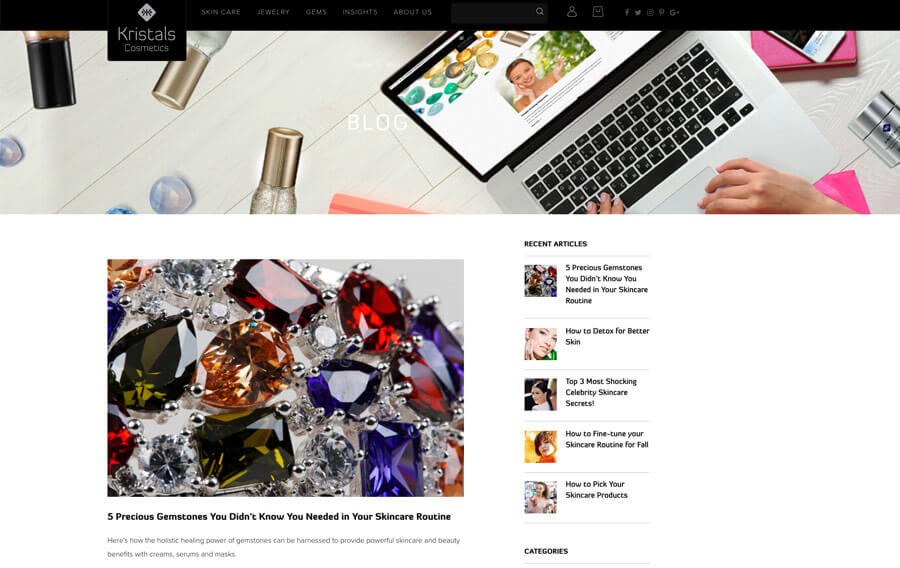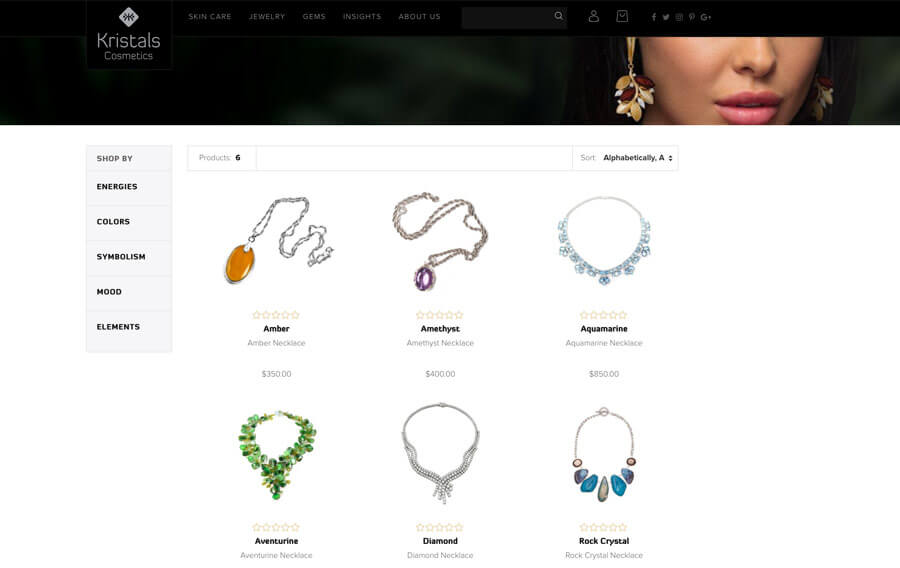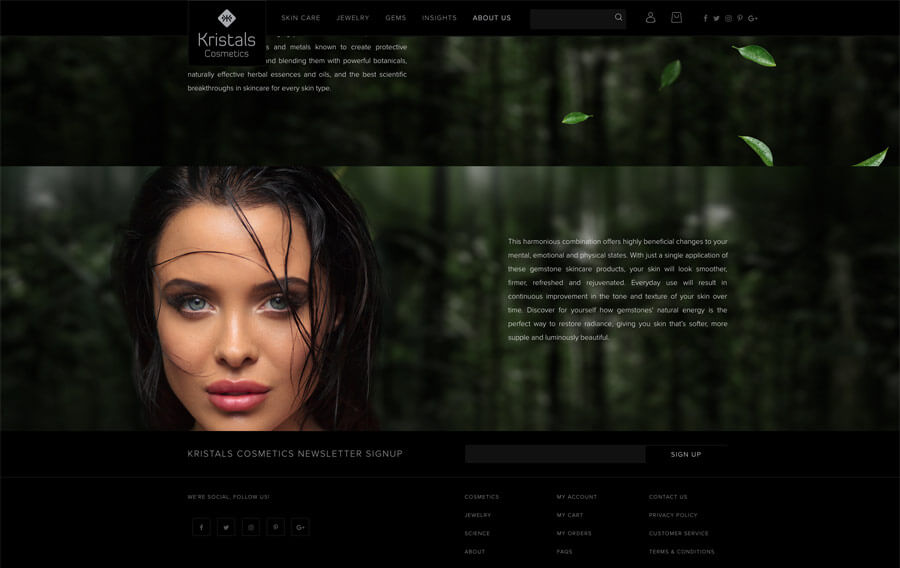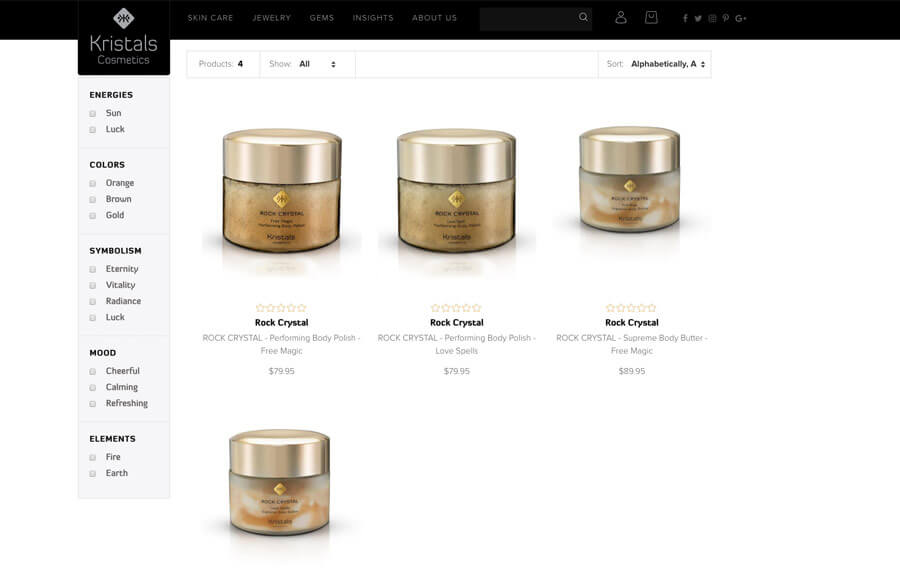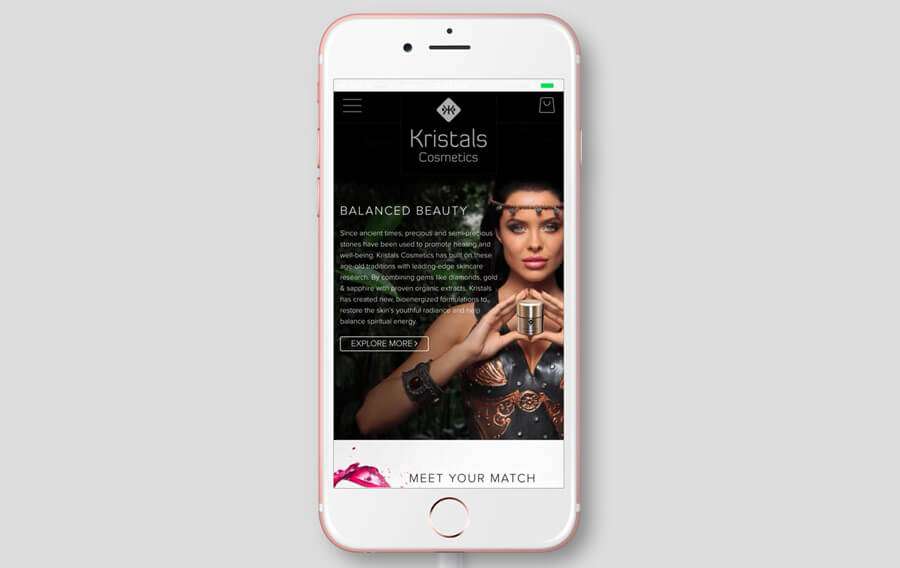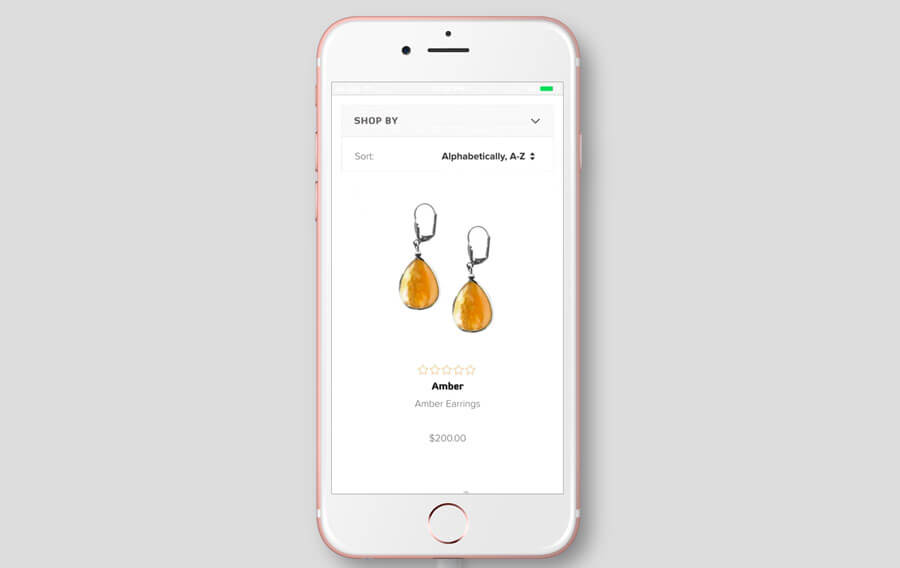 Kristals Cosmetics
Kristals Cosmetics has unlocked the holistically healing power of gemstones to promote vibrant, radiant skin. The brand's top-selling products include the Rock Crystal Refining Moisturizer, the Sapphire Retinol Firming and Lifting Eye Cream and the Amber Multivitamin Brightening Serum.
Improved Web User Experience translates to increased sales and conversions.
We were tasked with transition of Kristals site from another ecommerce platform to Shopify. Shopify was selected as the preferred platform for a few reasons, one of them being that it allows us – the Shopify Expert Developer full customization of User Experience and also comes with extensive marketing tools. We successfully moved all customer and order data from previous ecommerce platform, implemented new clean design and launched the site. During the design stage of the project, we custom created each design view (User Interface) and worked on details back and forth with our client as they provided feedback, we made the necessary revisions to each Design Layout and once approved, we proceeded with coding/development stage. Shopify is a good Ecommerce Platform choice for Kristals.com as it will support the business and the website during the planned growth. No need worry to about sudden traffic spikes or increased server demands, Shopify's cloud based infrastructure will support that growth and allow Kristals to focus on business. After the launch, we continue to support our client and are available for additional website custom-development and improvements as the business grows.