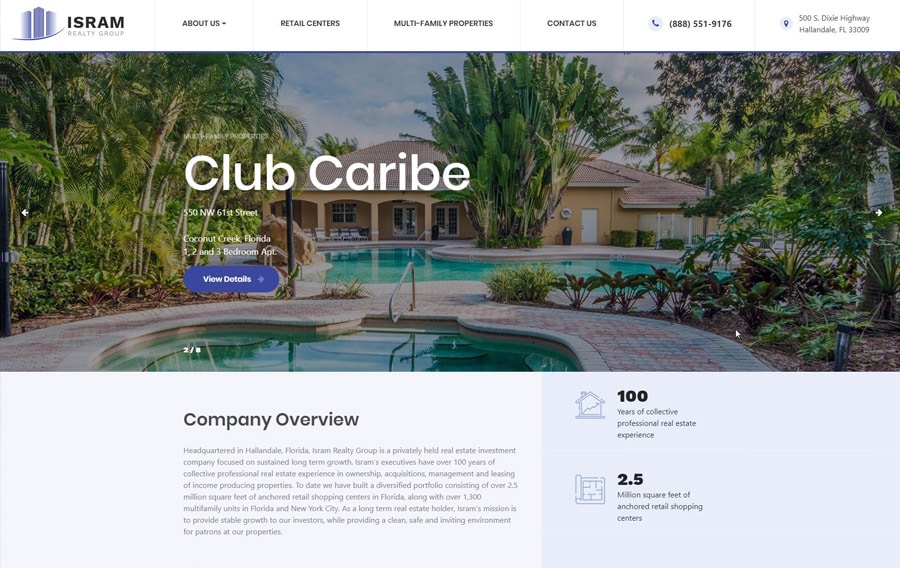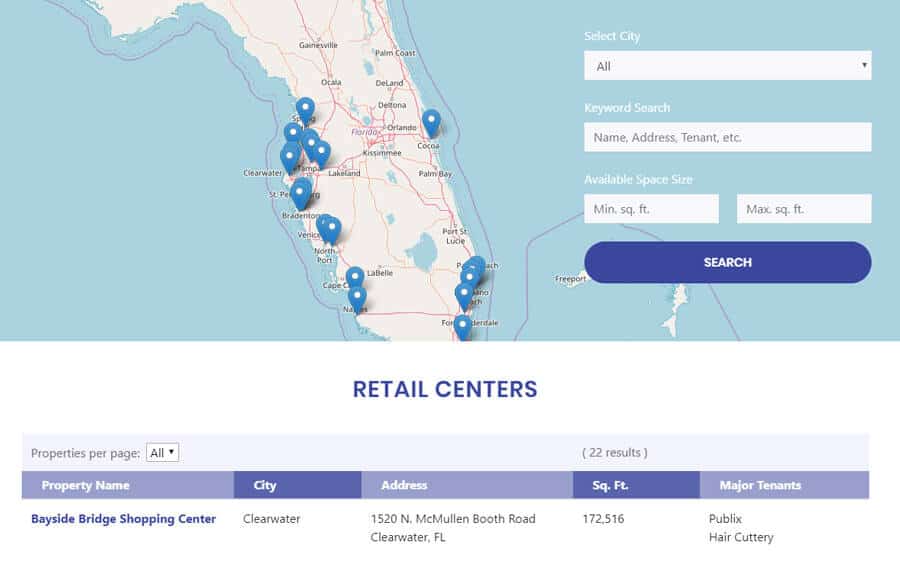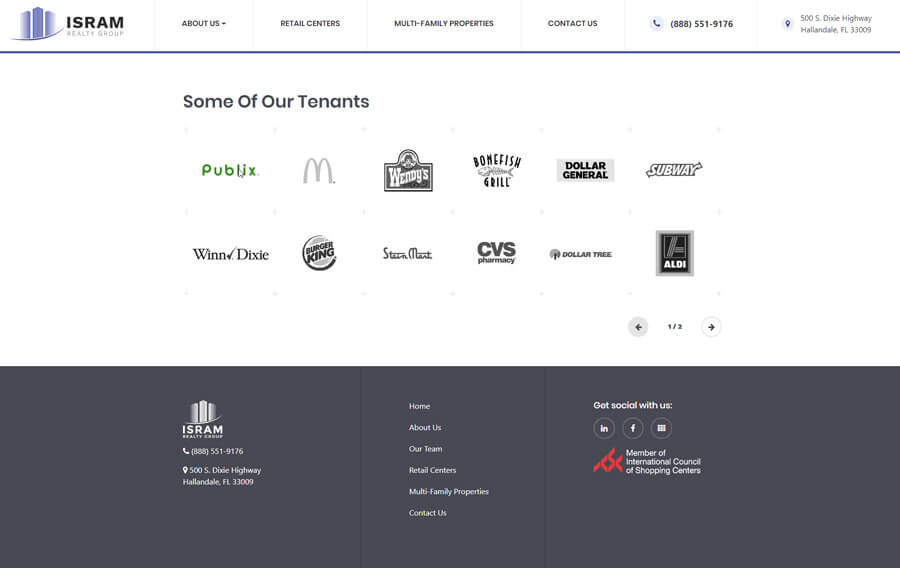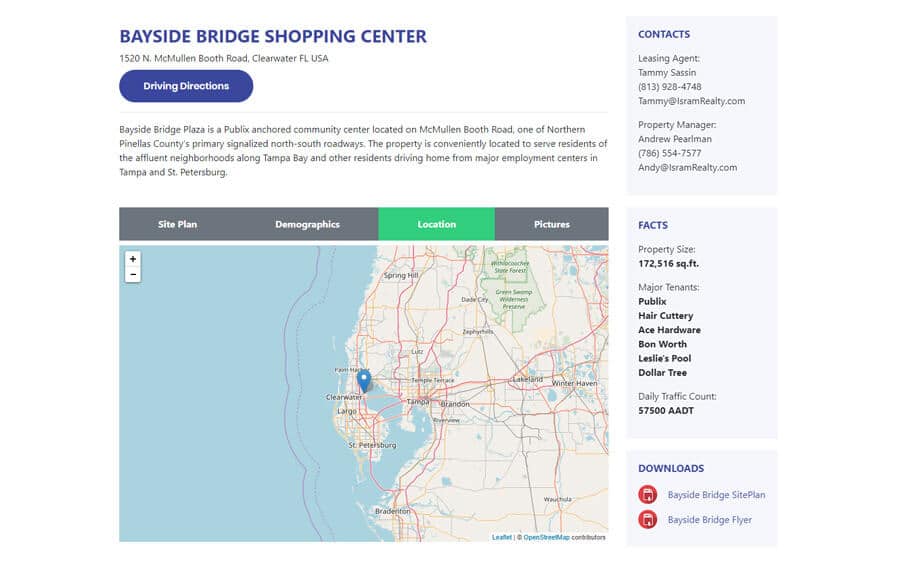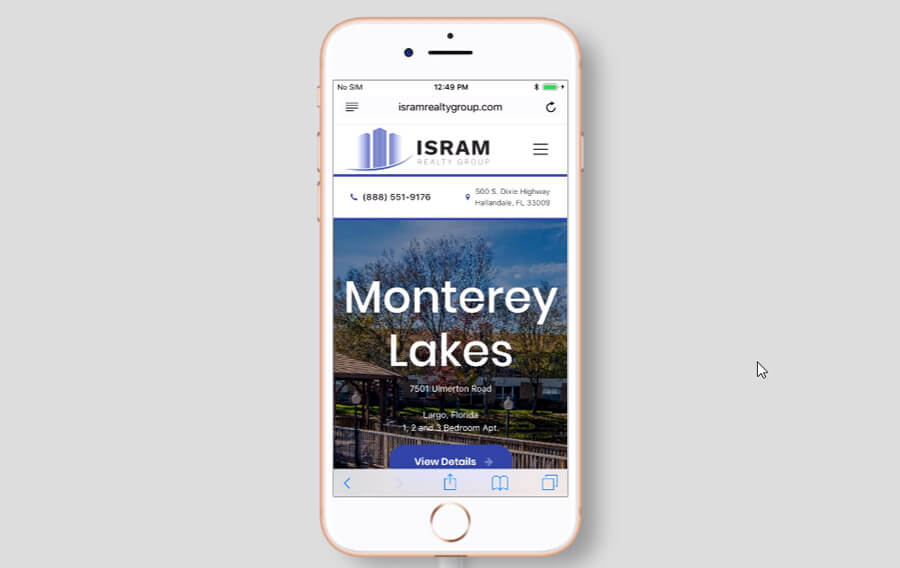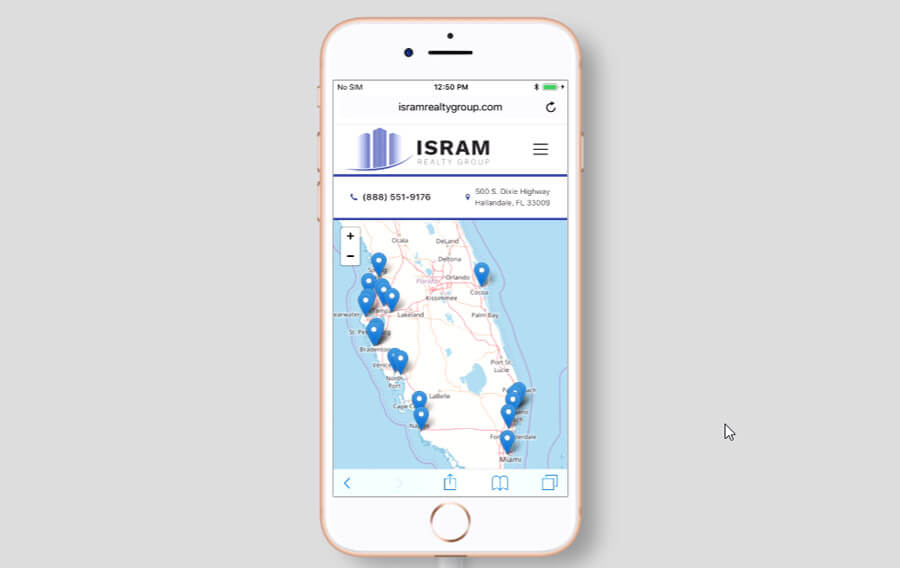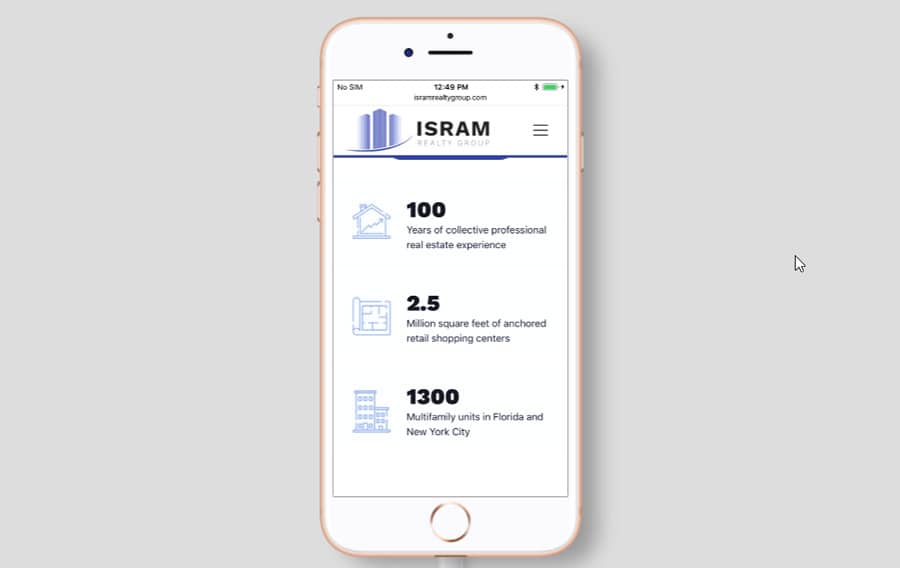 Isram Realty Group
Isram Realty Group has been regarded for decades as one of the most prolific of all commercial and residential real estate acquisition and management companies in the Florida area. Like all successful businesses, they realized that they required experienced Miami web developers to design an updated and stylish webpage in order to increase visibility on the national and internet-based real estate market.
Creating a High Impact Real Estate Image
Our Miami web developers have a goal to always represent and visually interpret the corporate values of our clients. Isram has classically focused upon providing clean, fresh and safe properties for their tenants, so our color scheme evokes the openness and brightness of a sunny day. The focal point of the page is a constantly running slideshow of some of their biggest acquisitions, with clear and color-saturated photos to further exhibit the high quality of their real estate holdings.
Form & Function
Our website is more than just a pretty face, because we incorporate easily utilized pages to attract page visits. A navigation menu clearly directs interested parties to Isram's retail and residential investments while also providing a comprehensive company history and easy-to-use contact form. We integrated a scrolling image bar that showcases the highly-recognizable corporate logos of Isram's most notable tenants. Isram Realty Group is expecting their webpage by Absolute Web Services to provide greater visibility and keep them on their trajectory of stable growth by enabling them to expand and constantly increase portfolio holdings.
Project Summary
Custom Web Development
Custom UI/UX
Custom Listings of Properties
OpenStreetMap Integration
Custom Search Functionality
Search Engine Friendly URL Architecture
Google Analytics Integration
Complex Inquiry Forms