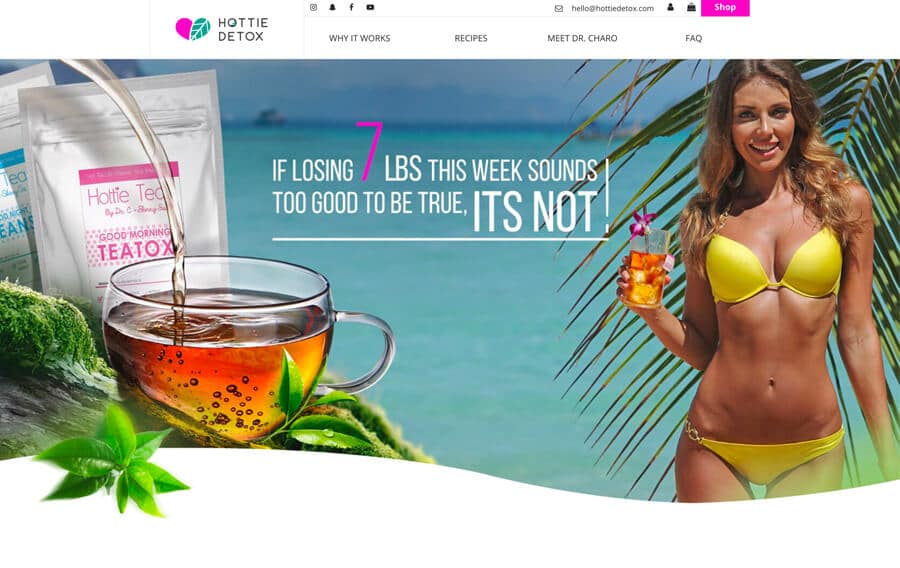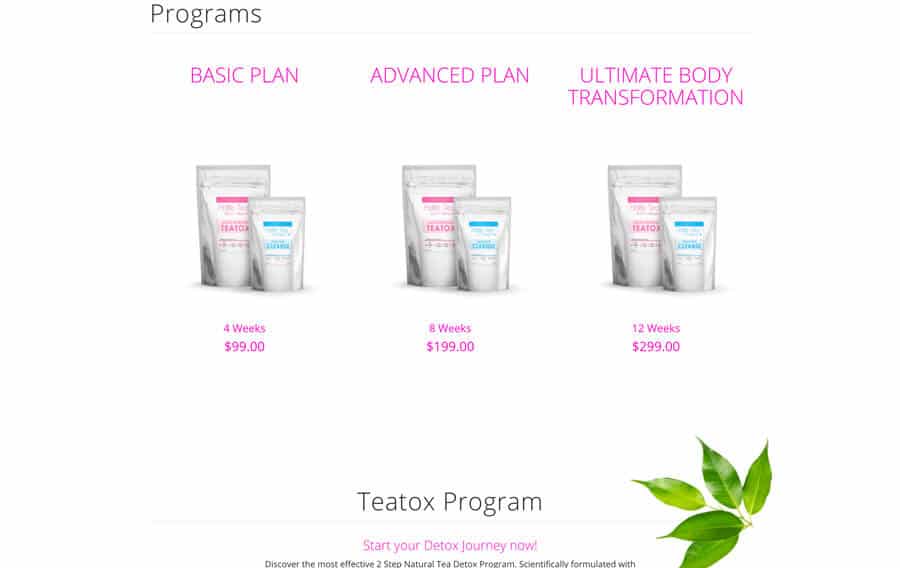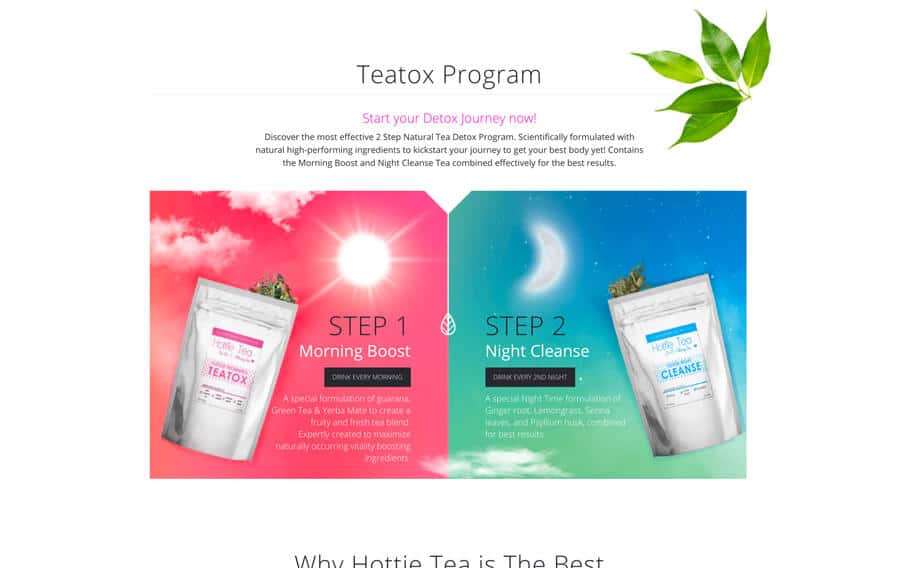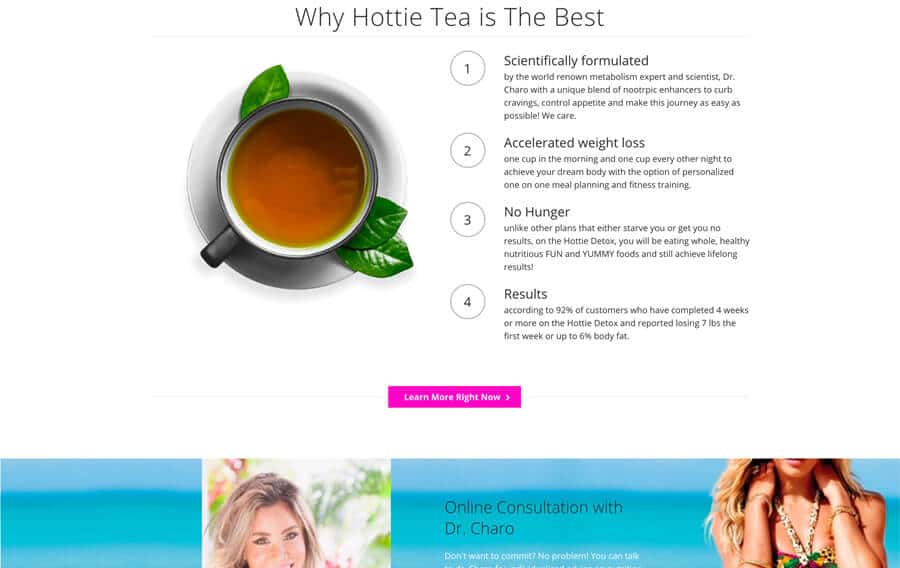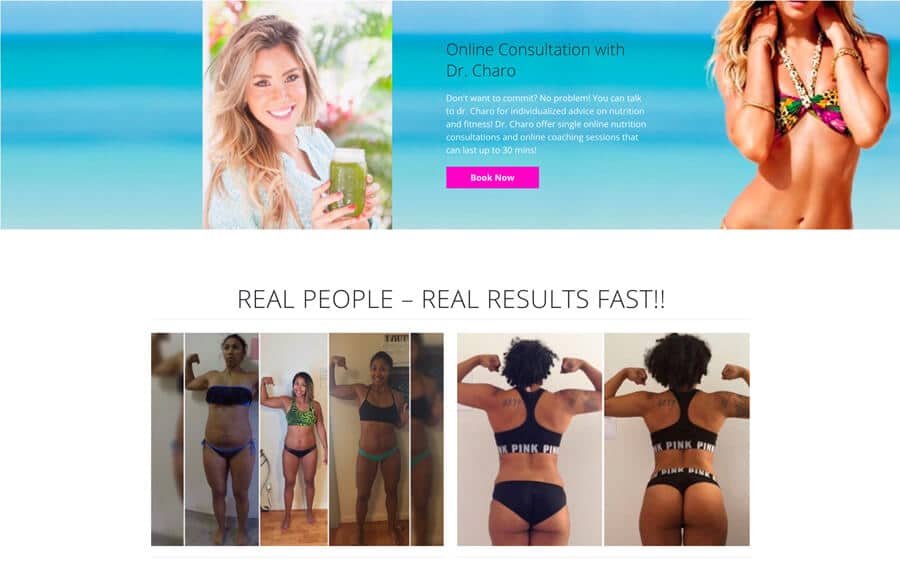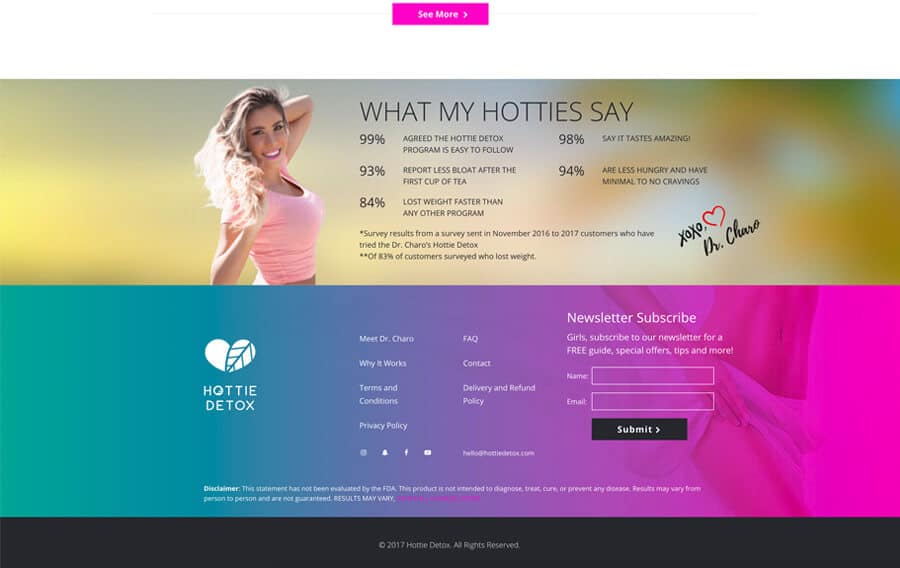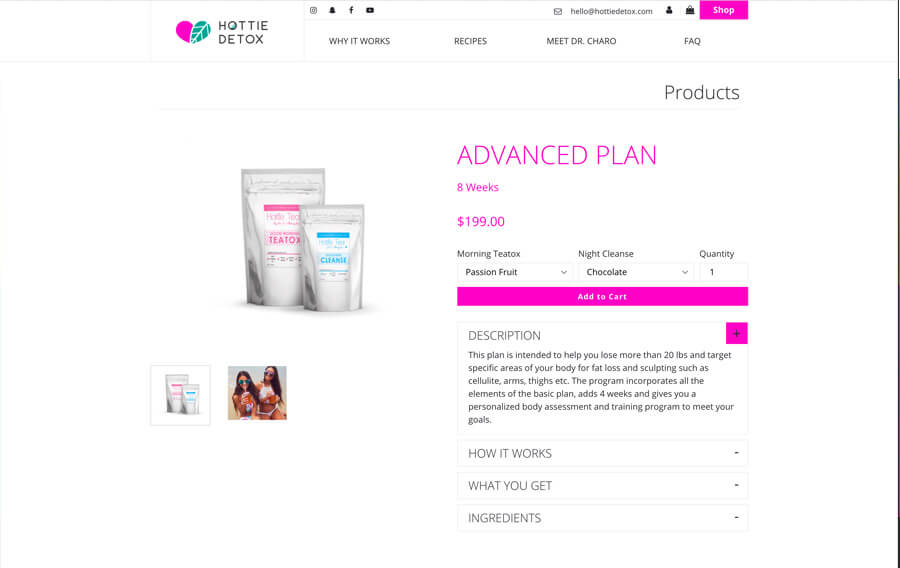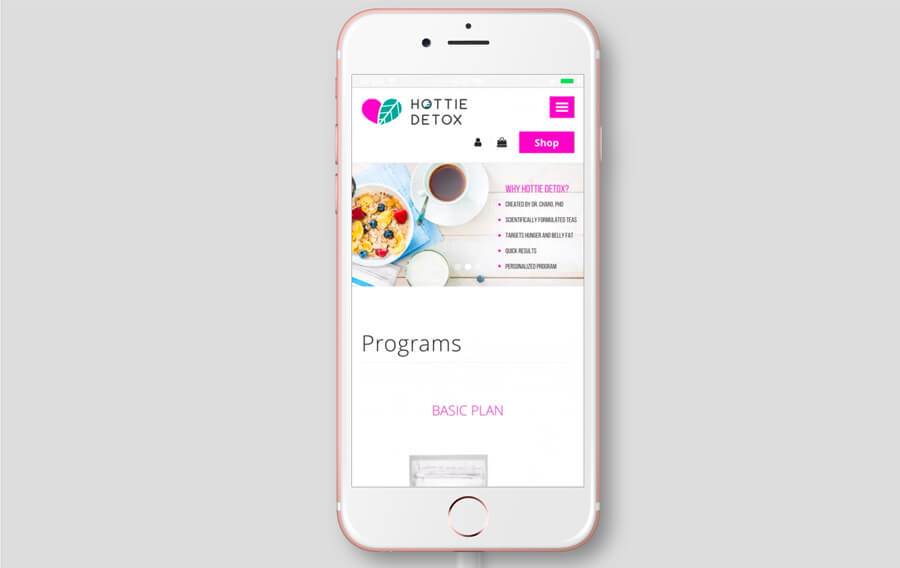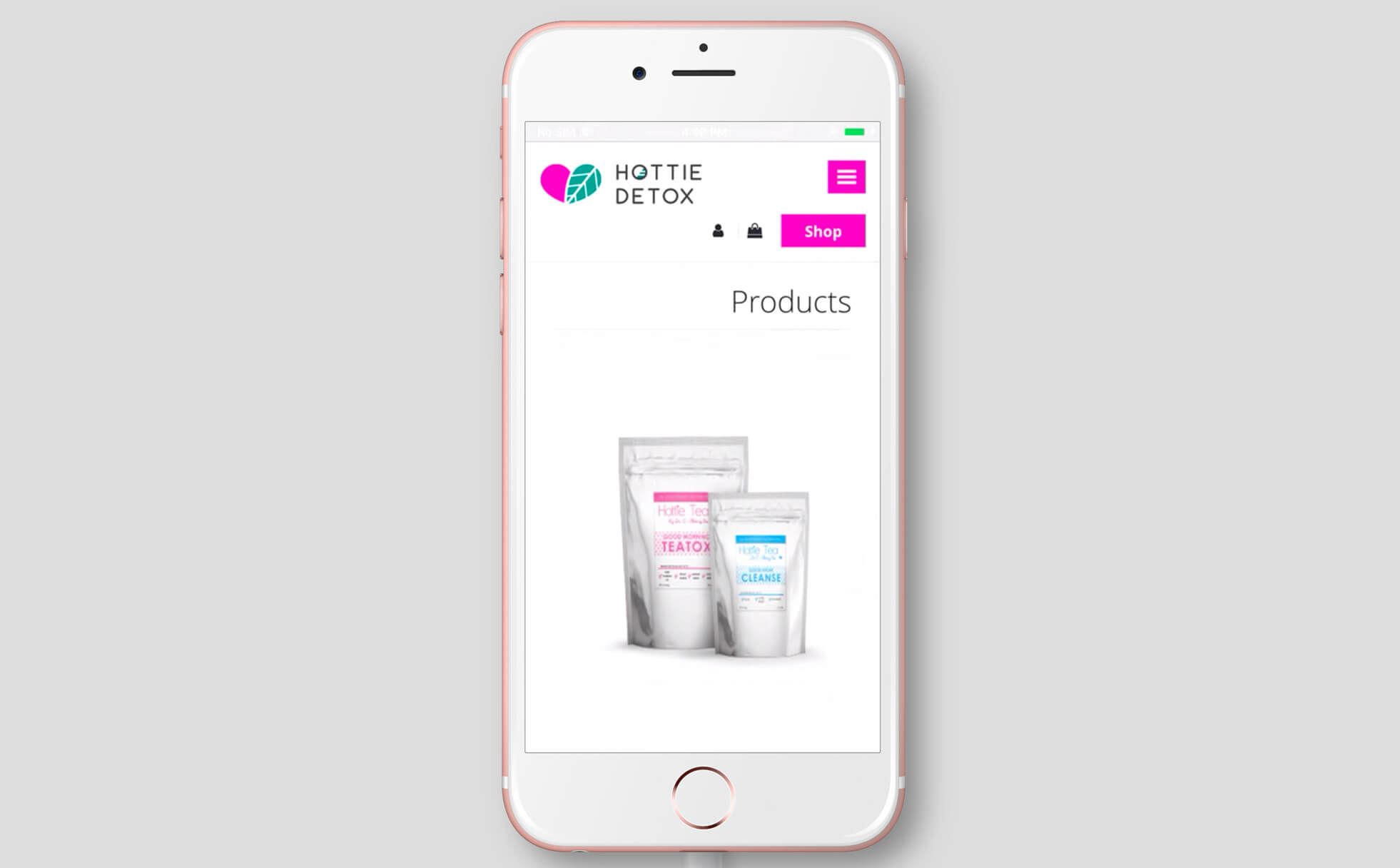 Hottie Detox
After over a decade of researching and practicing nutrition and the human body, Dr. Charo created the amazing Hottie Detox program, your solution to weight loss! Lose weight, cleanse and look your best with results starting in as little as a 7 days! You can now transform your body with the Hottie Detox tea program, the same way models, celebrities and professional or casual athletes do, in as little as 4 weeks, without hunger or deprivation!
A brand new custom web design to highlight the Hottie Detox advantages!
Hottie Detox tasked Absolute Web Services with creating a brand new, custom web design, that would help people understand how the hottie detox program can truly change their lives! Using advanced technology features such as custom web banner, video embedding, interactive main page product display, custom product page, and custom category page to really help all visitors understand that Dr. Charo and Hottie Detox program advantages!
Hottie Detox with Shopify and Absolute Web developed a website with advanced features allowing visitors looking to change their healthy for the better see the Hottie Detox advantage!