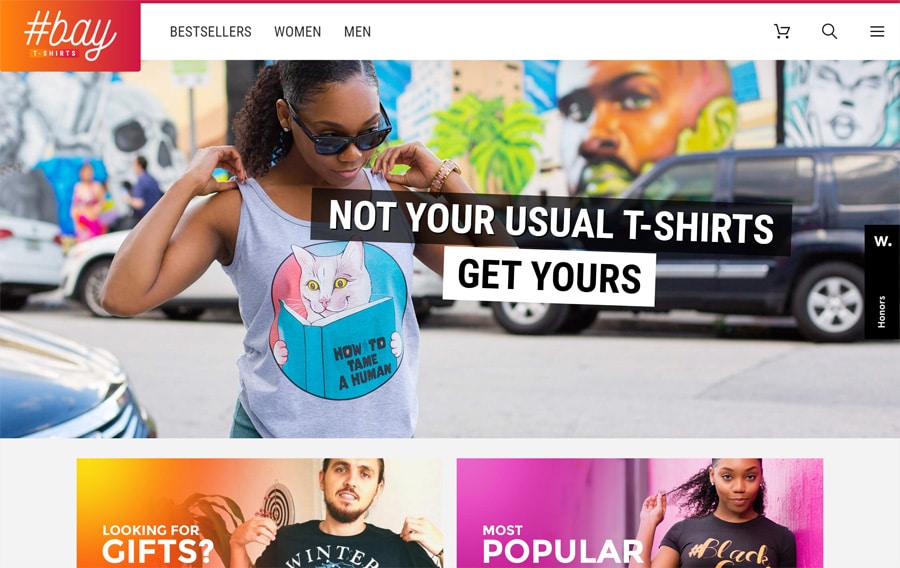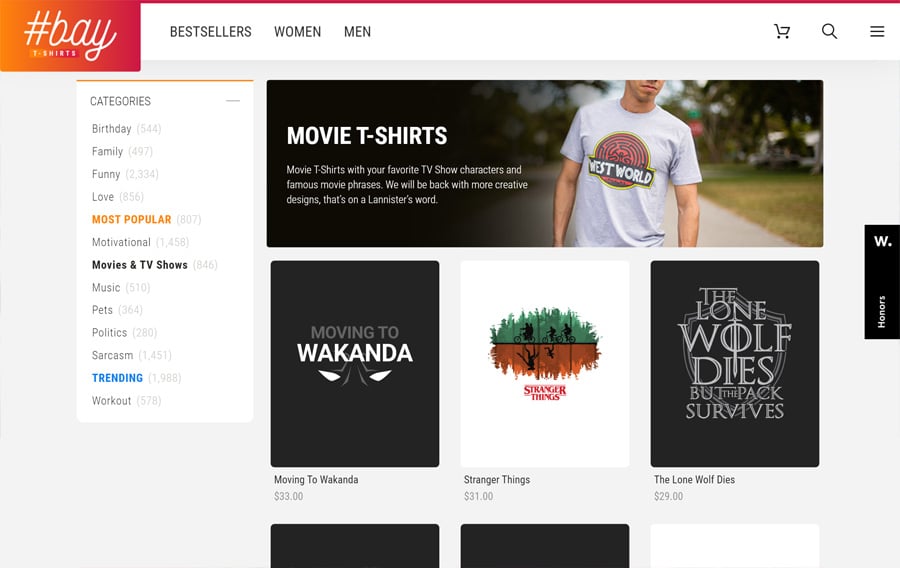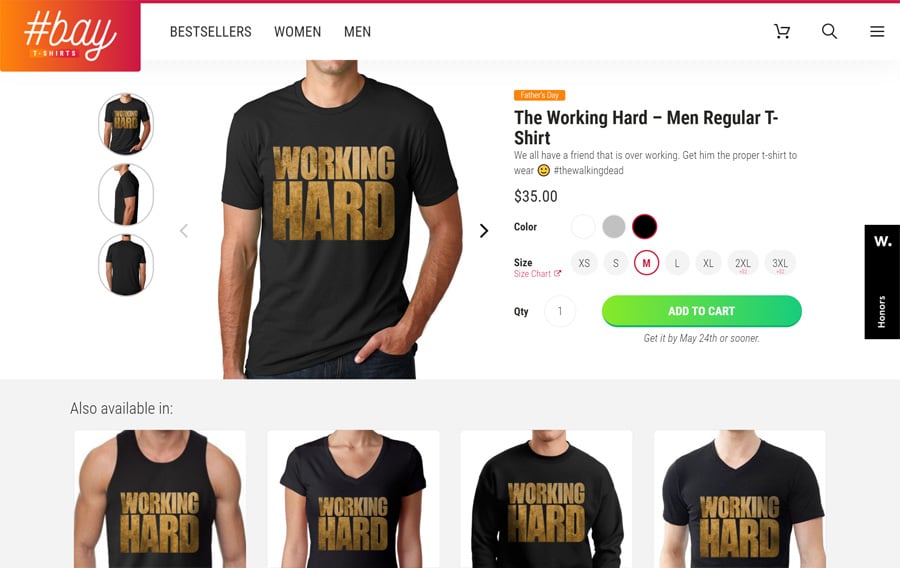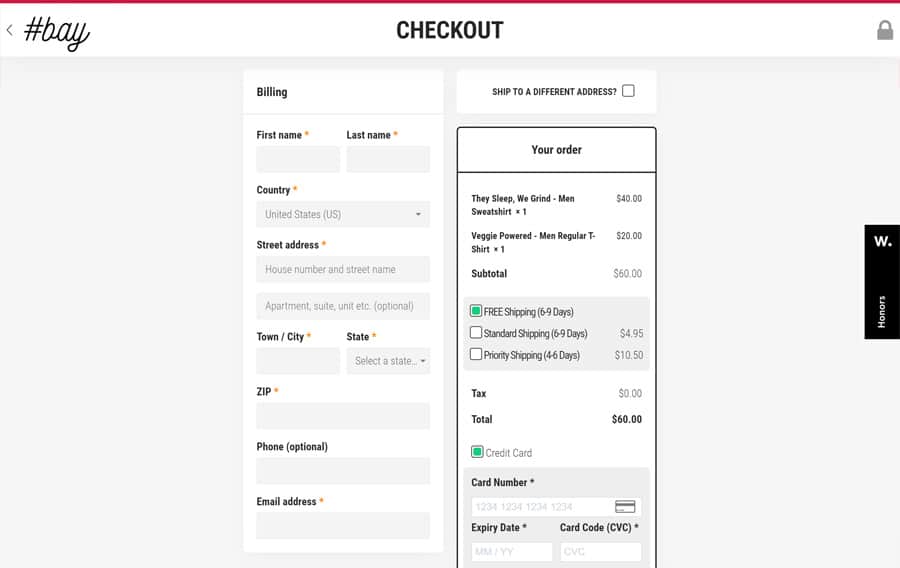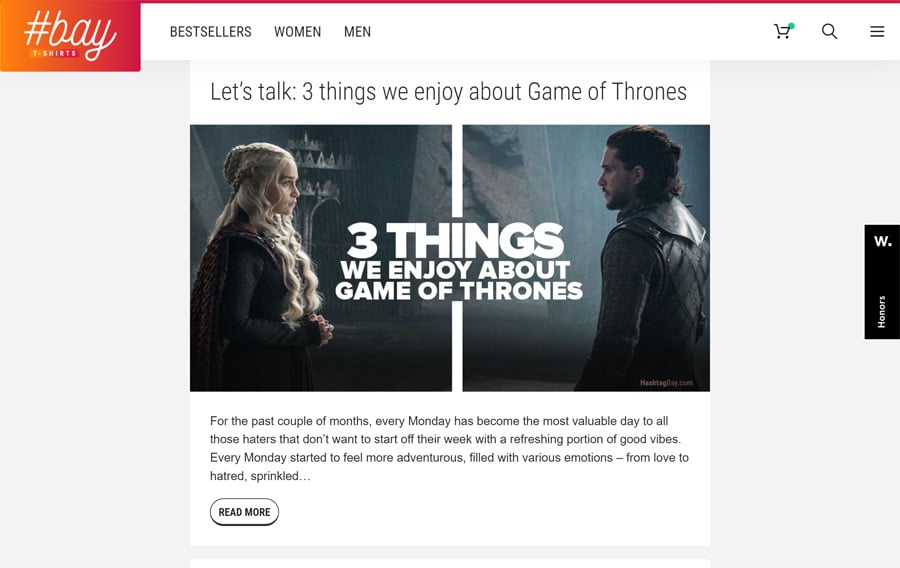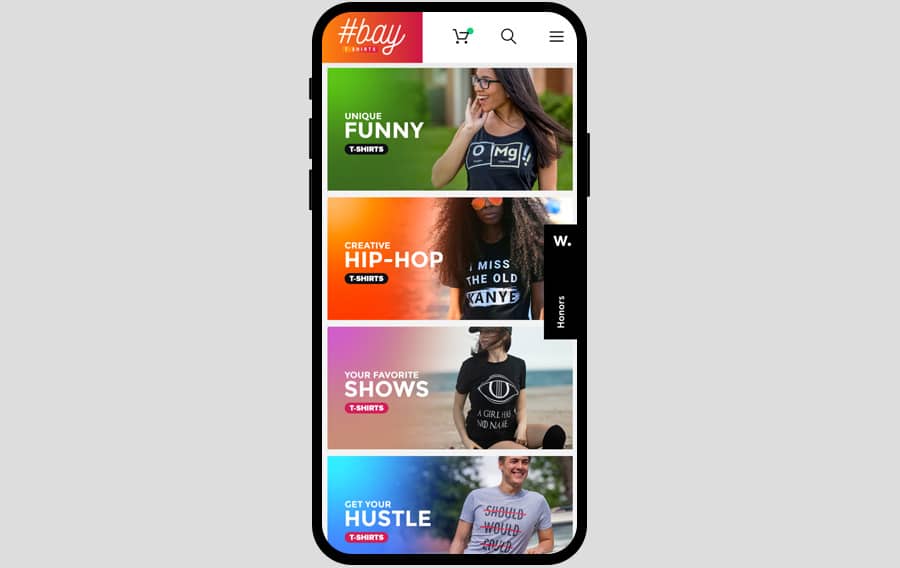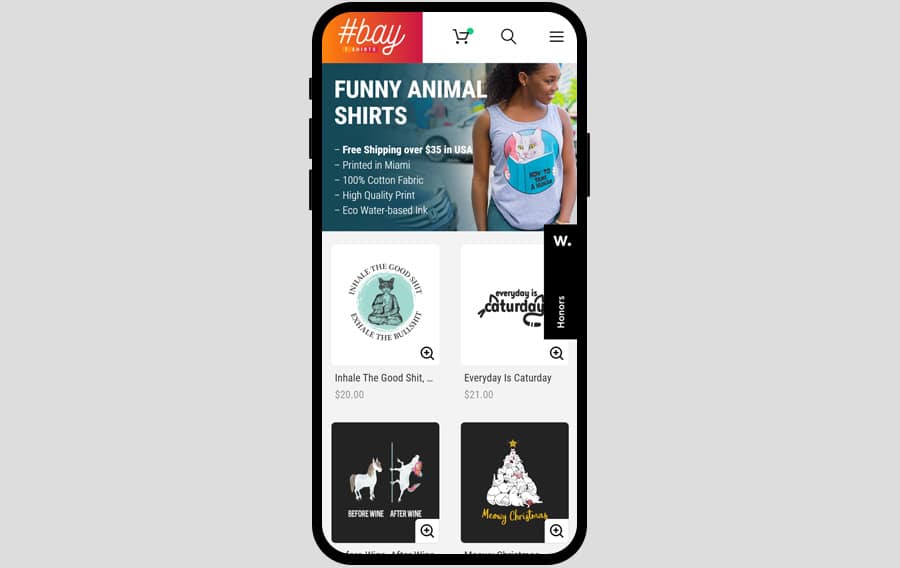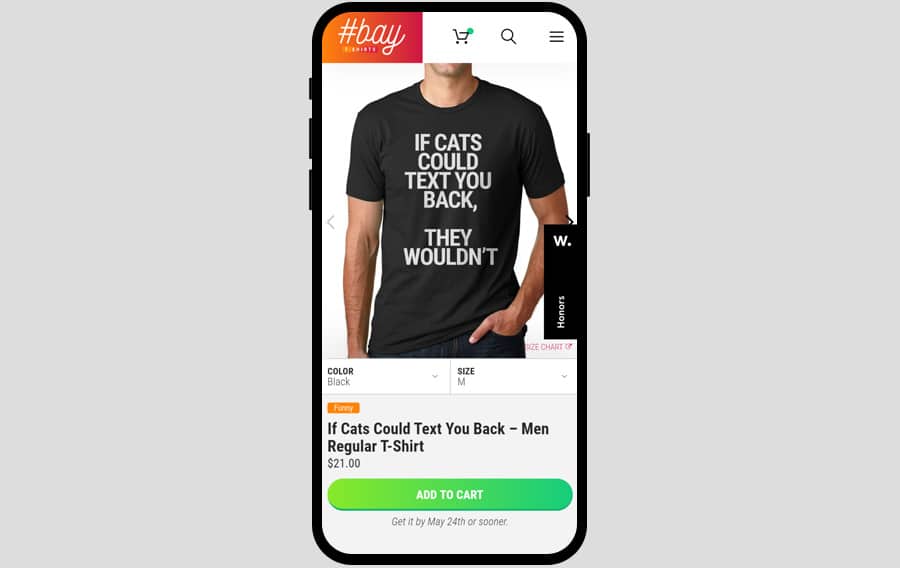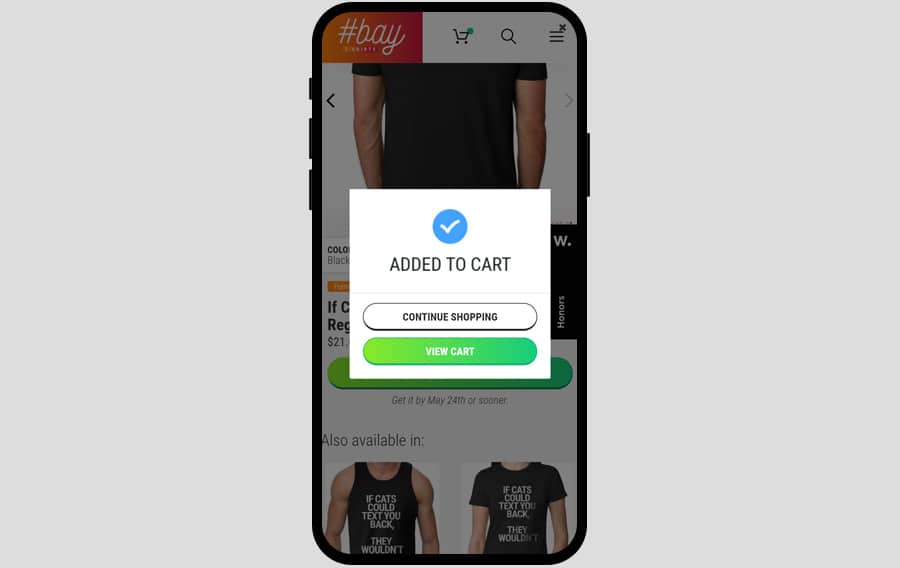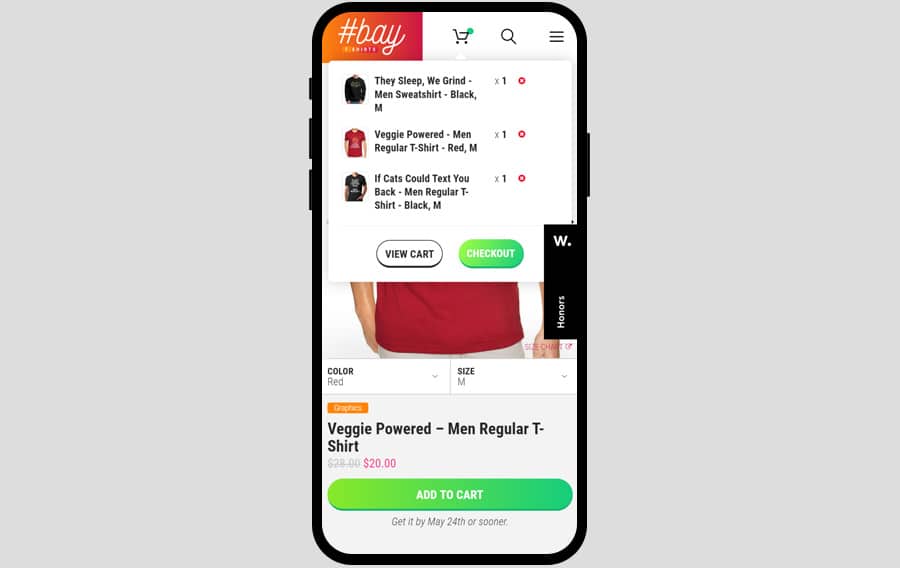 HashtagBay
Hashtag Bay is the bay of all hashtags! Want a trending meme, hashtag, social event, on a high quality t-shirt? Hashtag Bay is the perfect place to locate it.
Create a web presence easy to use and unique like the Hashtag Bay Concept.
Hashtag Bay tasked Absolute Web Services with creating an online presence with a custom web design, integrated in WordPress, with WooCommerce. In addition, Hashtag Bay, required advanced features like, order tracking, custom product page, custom category page, and express check-out. AWS developed a custom API integration for complete automated order fulfillment with the t-shirt print shop for efficient ordering. Hashtag bay also features social media integration, trending t-shirt purchases, and a custom # search feature.
Hashtag Bay with WordPress + WooCommerce and Absolute Web Development created a unique web presence for visitors looking for trending custom t-shirts.
Project Summary
Custom UI/UX
Custom Checkout Experience
Quickview
Minicart
Newsletter Signup integrated with MailChimp
Upsell/Crosell Product Sections
Custom Product Page tab selections
AJAX Add to Cart
Advanced Search functionality
Social Media Sharing
Facebook Comments
Mobile/Tablet Responsive
Google Analytics