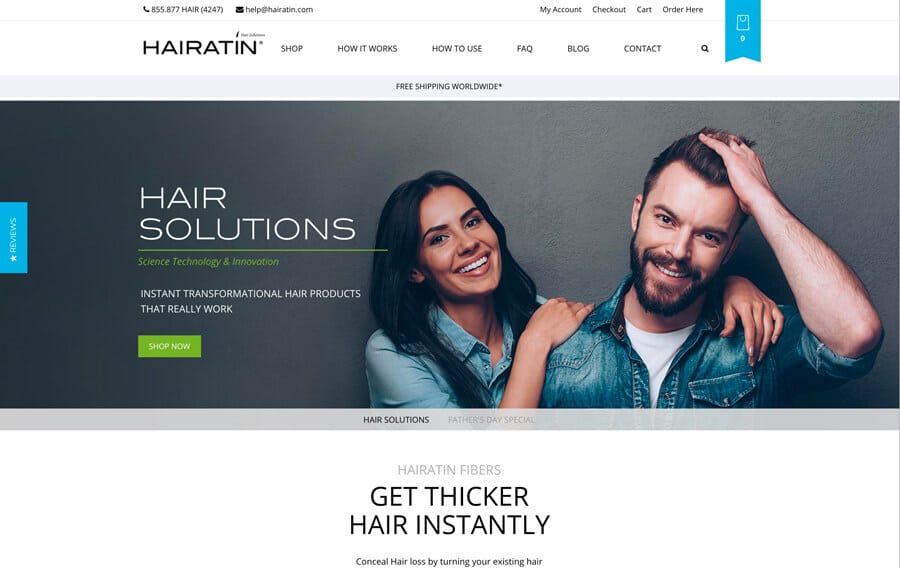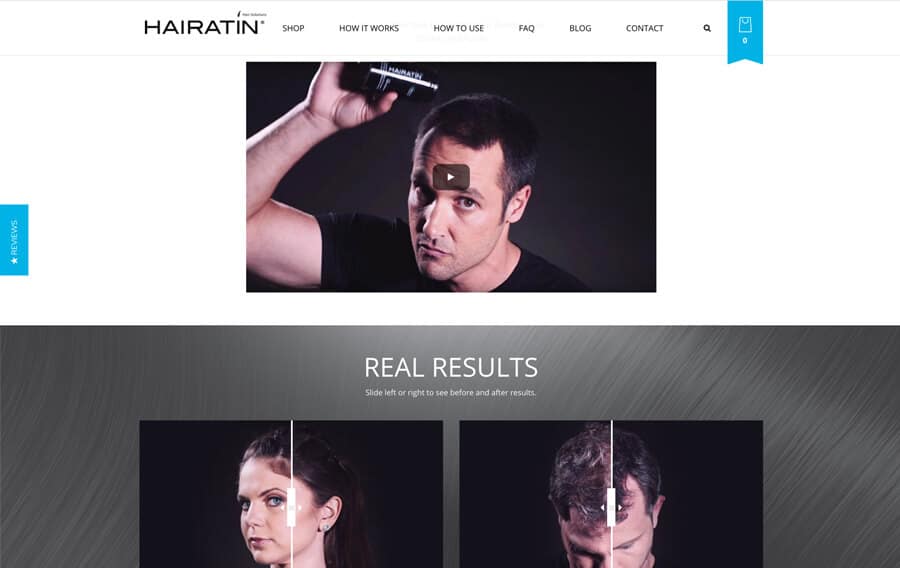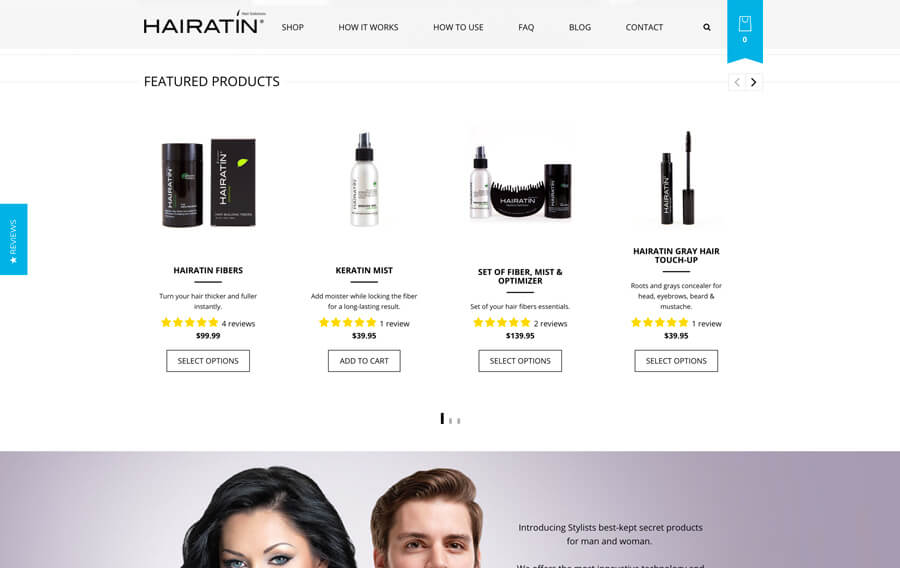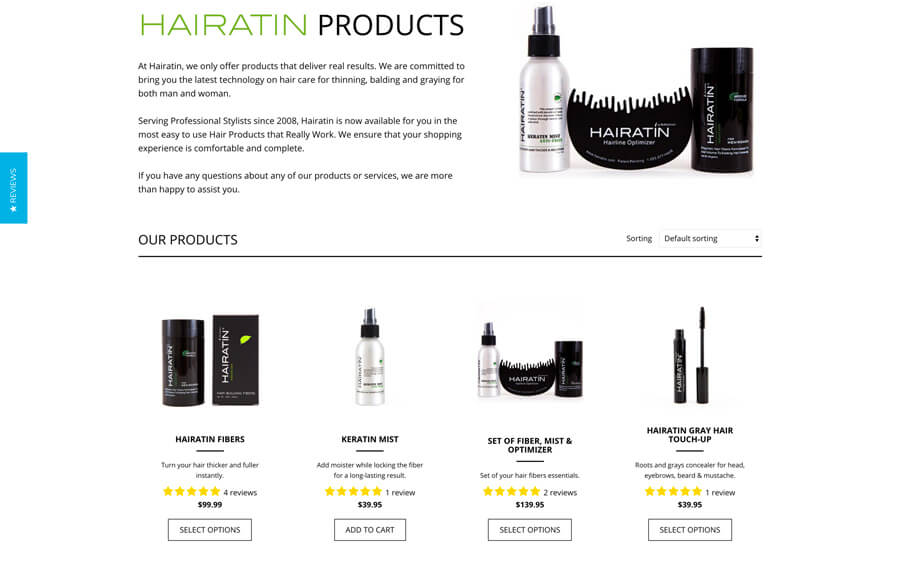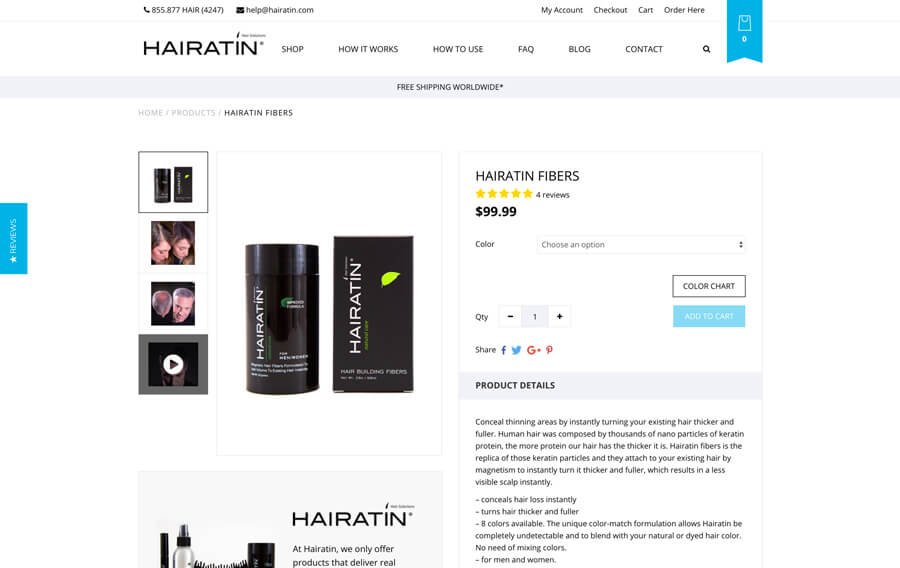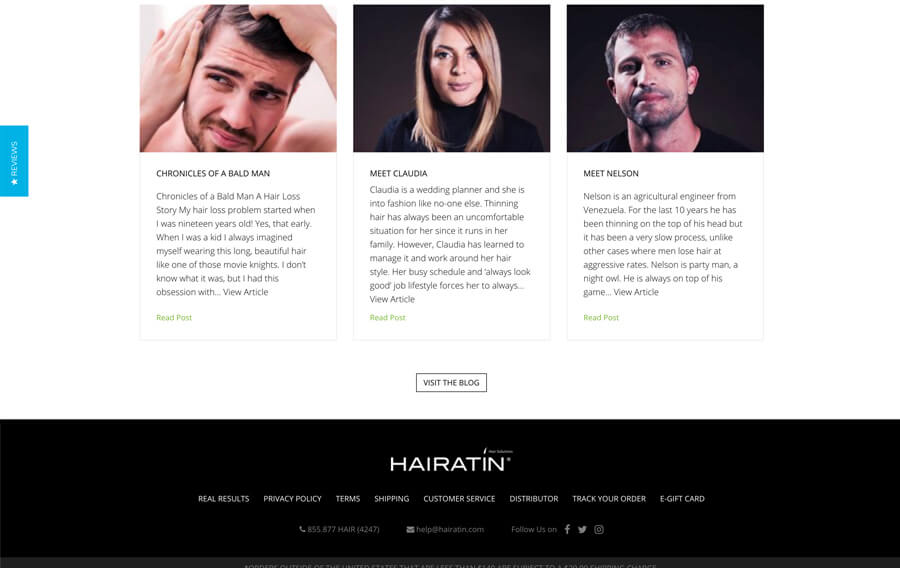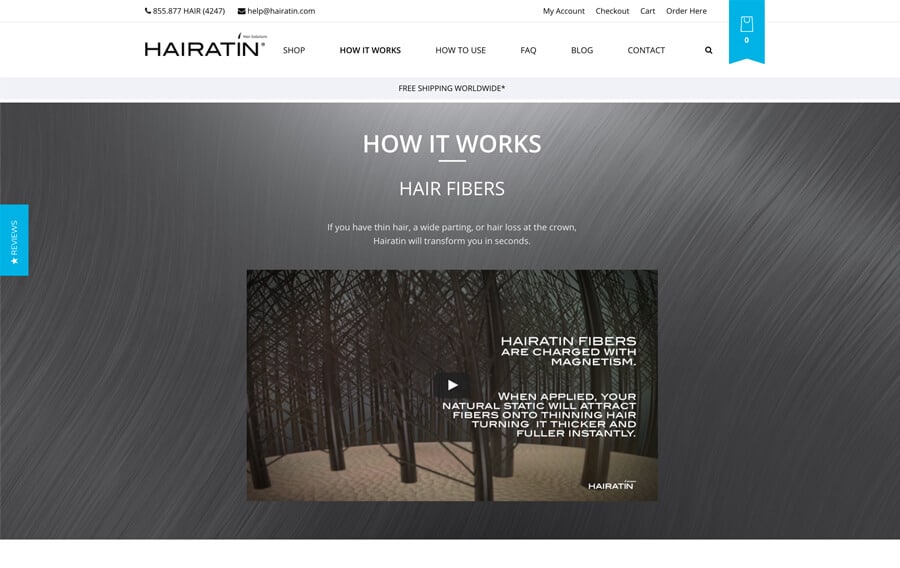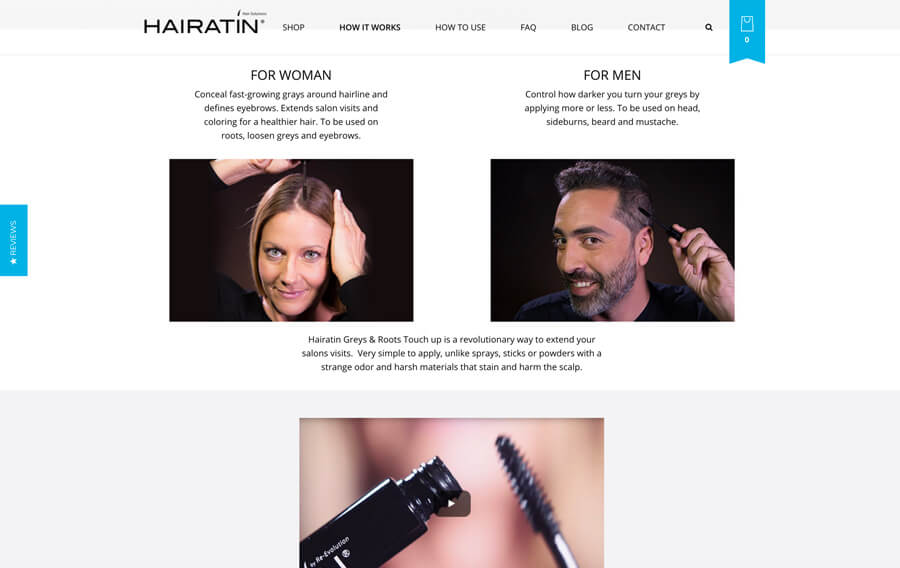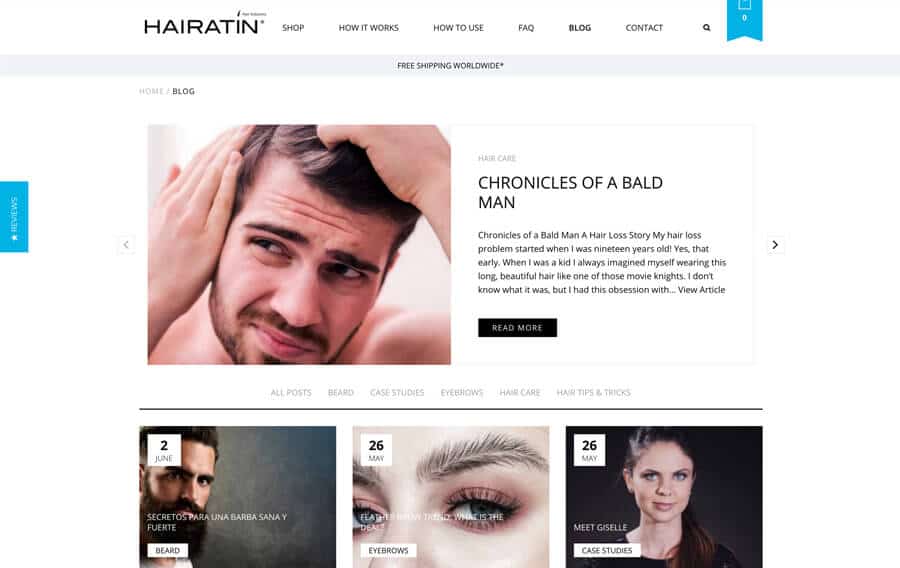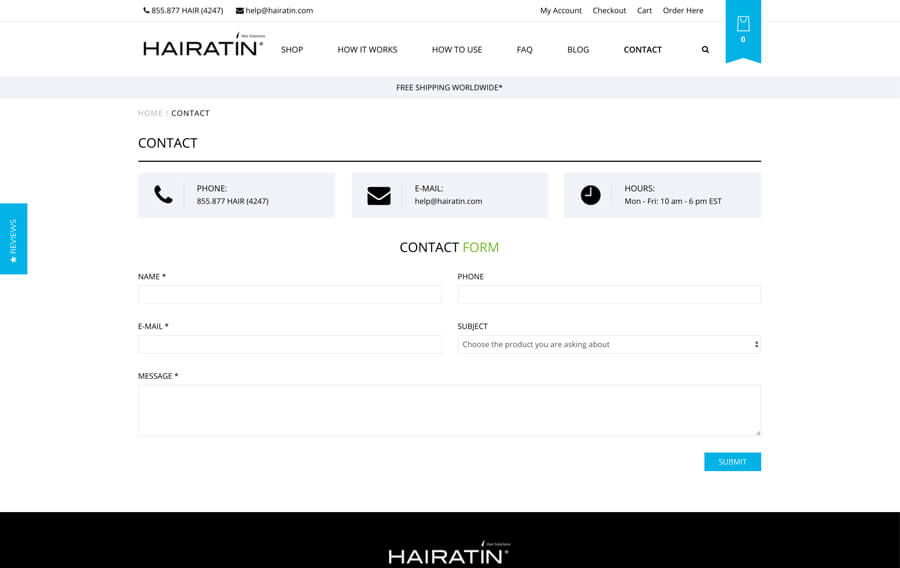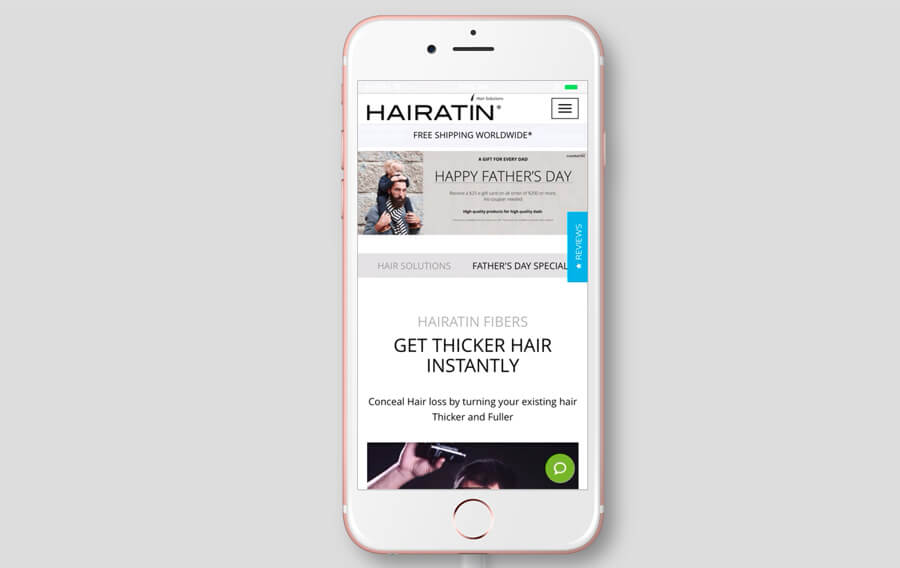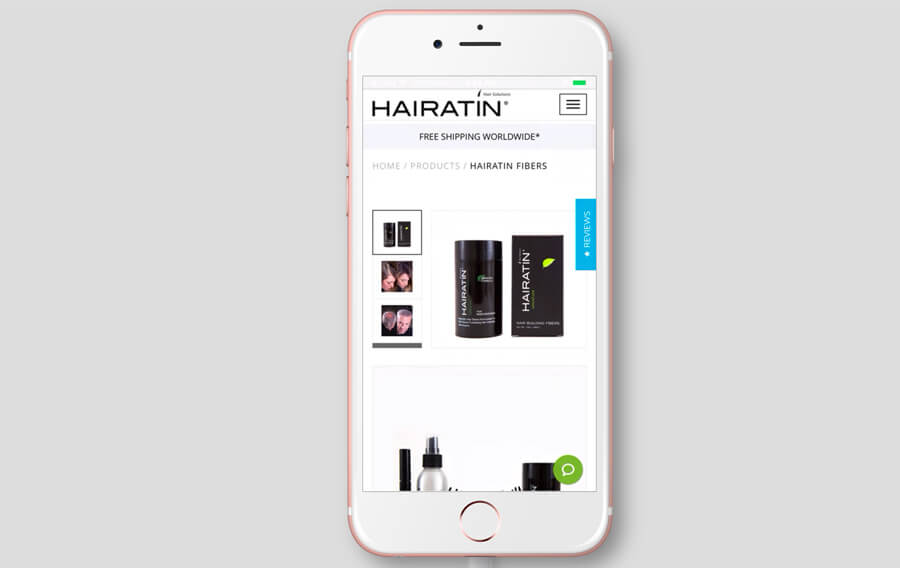 HAIRATIN
HairatinFibers are charged with a natural negative Static charge, and Human hair has a strong Positive static charge; when the fibers are falling into thin areas, the natural static of your hair will attract them into each hair strand to turn it thicker instantly. Hairatin is committed to help people with thinning hair find their confidence again with a thicker looking set of hair.
An online presence to clearly show the advantages of Hairatin and how fibers work with your hair.
Hairatin tasked Absolute Web Services with creating an online presence that explains the advantages of using Hairatin for your thinning hair. Absolute Web Services created a custom web design and integrated with leading content management system, WordPress. Absolute Web Services integrated many advanced features including embedded videos,  custom-dynamic user enabled graphics to show how fiber attaches to hair, mail subscription lightening box, and social media integration. Hairatin also tasked AWS with integrating their product line and with WooCommerce create custom catalogue page, product page, and check-out experience that was as unique as the Hairatin fiber product!
Hairatin.com with Word Press and Absolute Web developed a website completely unique and packed with advanced features to share the Hairatin story.
Project Summary
Custom Web Design
Custom Blog Design
Before/After Sliders
Custom How To Use module
BOGO setup
Stamped.io Reviews integration
Live Chat
MailChimp integration
Intro Email popup
Color Chart popup
Quickview
Ajax Add to Cart
Custom FAQ module
Social Media Sharing
Payment Gateway integration
Shipping Rules setup