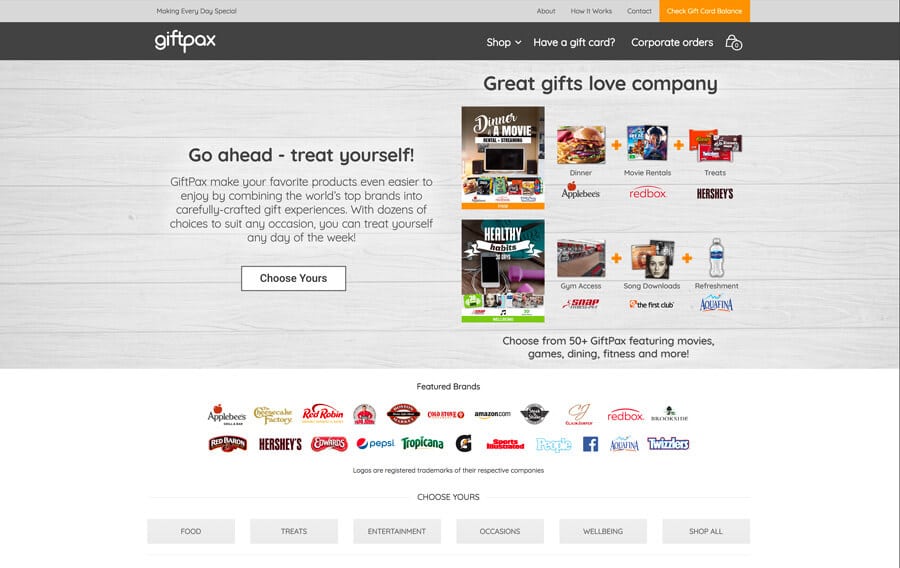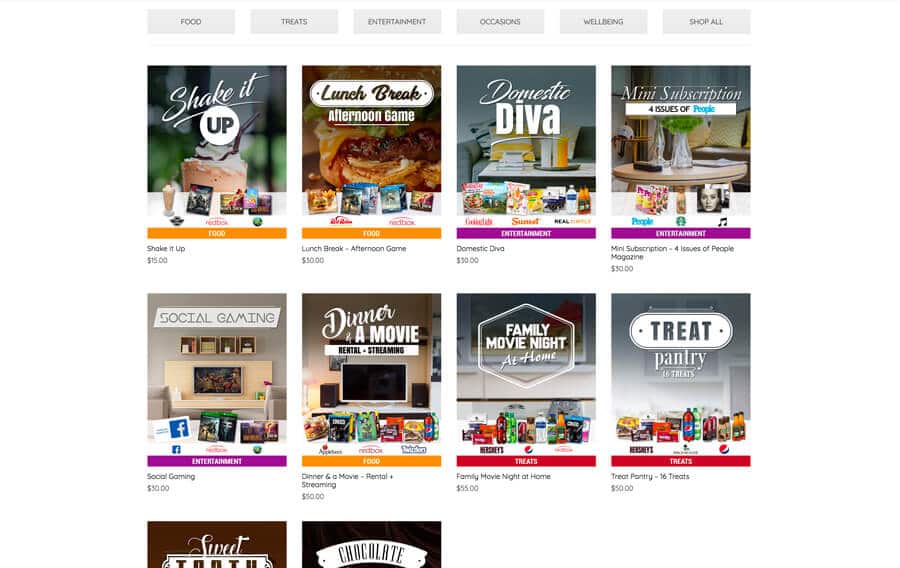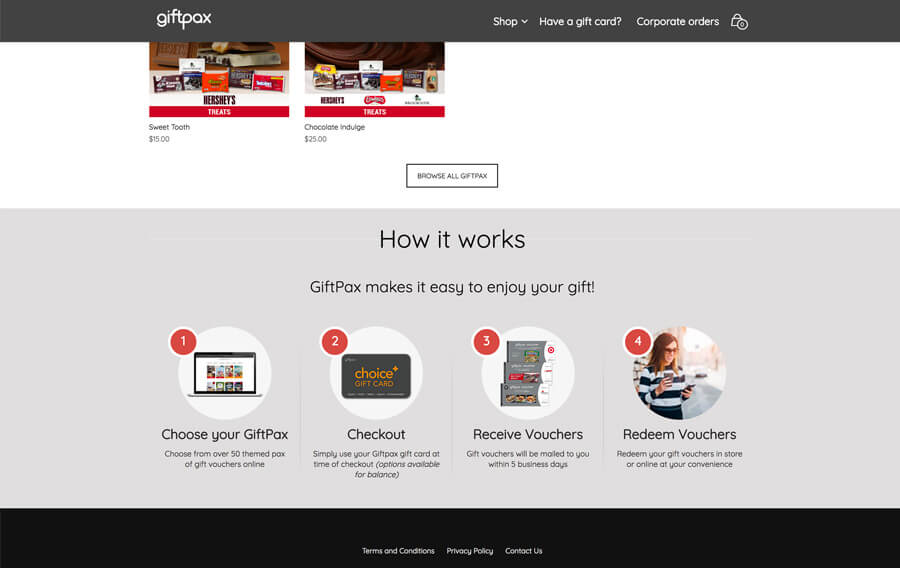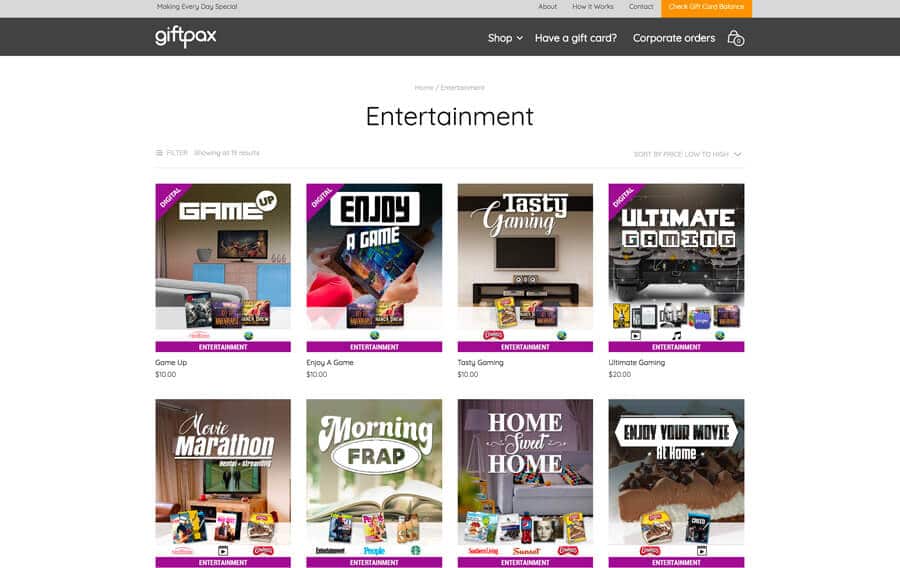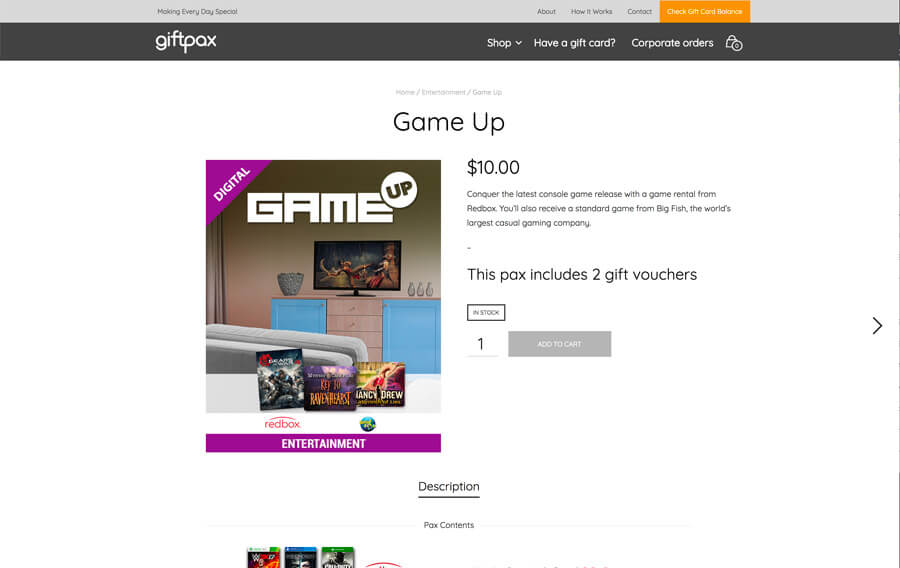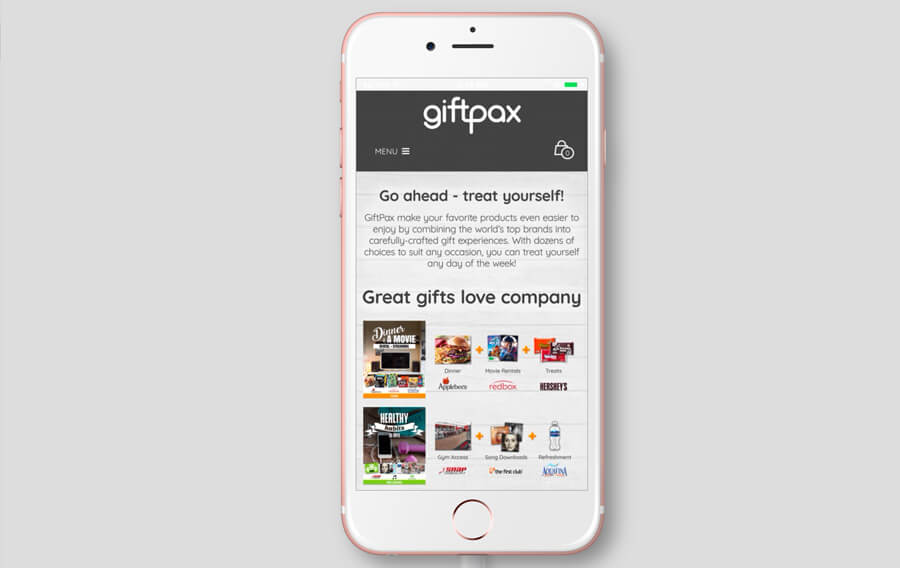 GiftPax
Gift Pax is a leader in lifestyle and ultimate experience coupon packaging. With voucher packs intended for corporate giveway, GiftPax combines several well known retailers, products, and featured outings to deliver incredible value in every GiftPax!
Create a web presence easy to navigate, experience branding and GiftPax development.
Gift Pax worked with Absolute Web Services to create a dynamic web presence that allowed GiftPax customers to purchase GiftPax and redeem existing GiftPax! Built on WooCommerce, GiftPax features custom programming to redeem unique gittpax. Absolute Web Services also created every tile, representing the unique experience found in every GiftPax. With a custom design, collection page, and product page, the GiftPax website allows visitors to indulge in a new form of lifestyle purchasing.
GiftPax with WordPress + WooCommerce and Absolute Web Development created a unique web presence befitting of a lifestyle voucher service like GiftPax.
Project Summary
Custom Web Design
Custom Blog Design
Social Media Integration
Mobile Friendly Optimization
Search Engine Friendly URL Architecture
Google Analytics Integration
Programming of the Inquiry Form