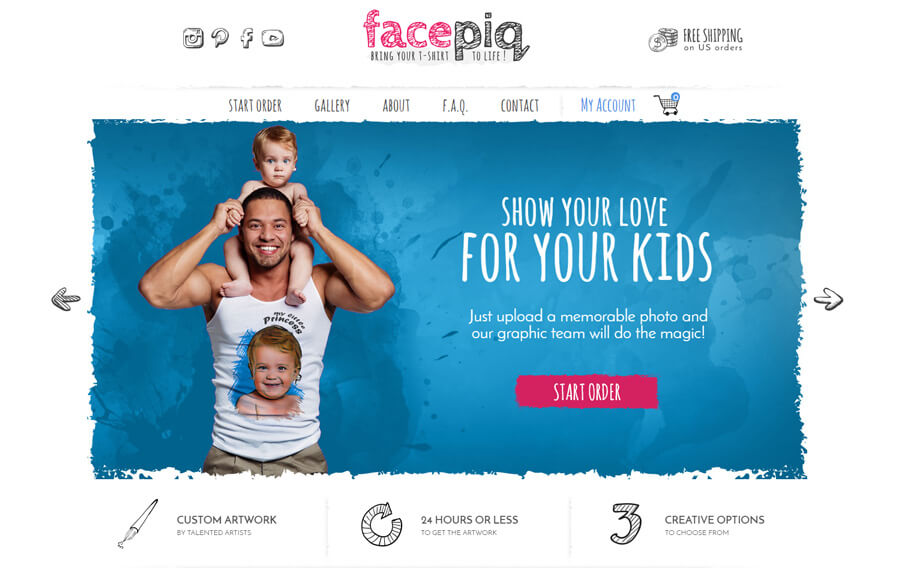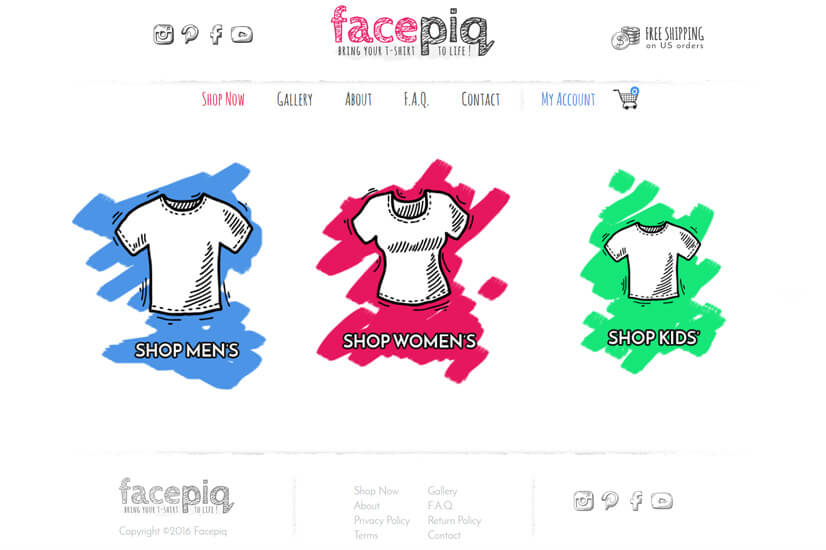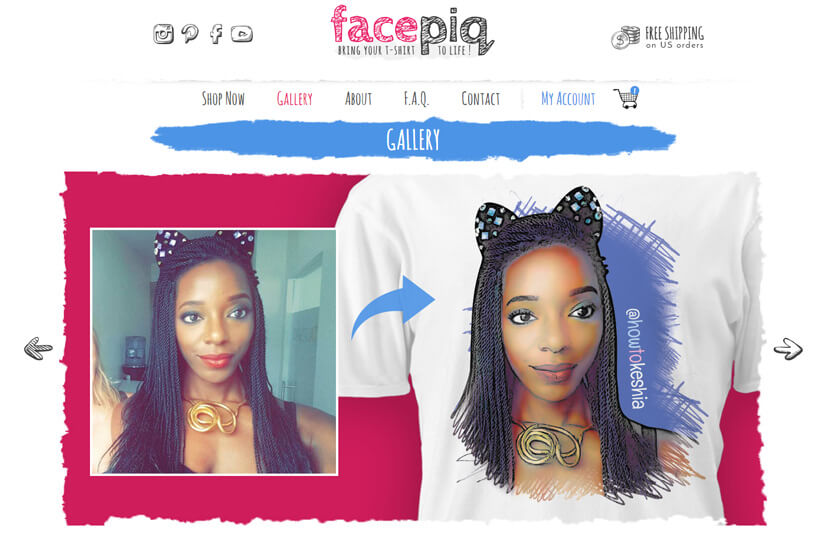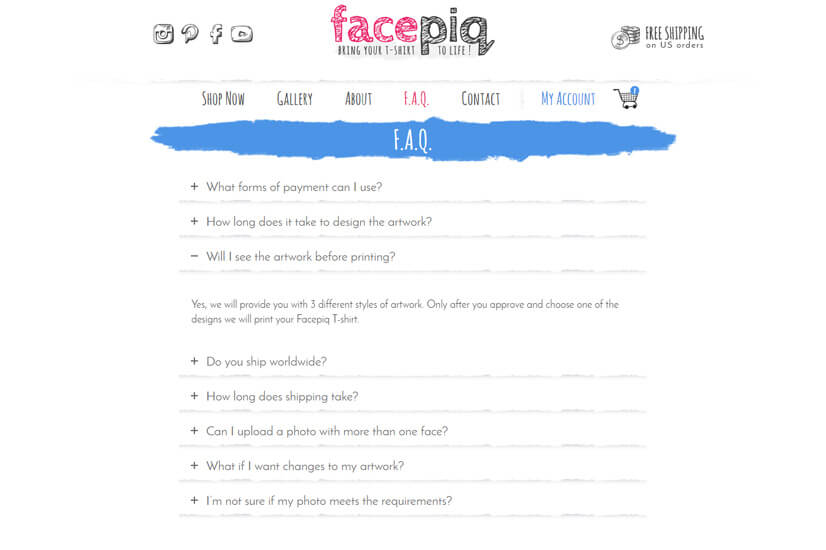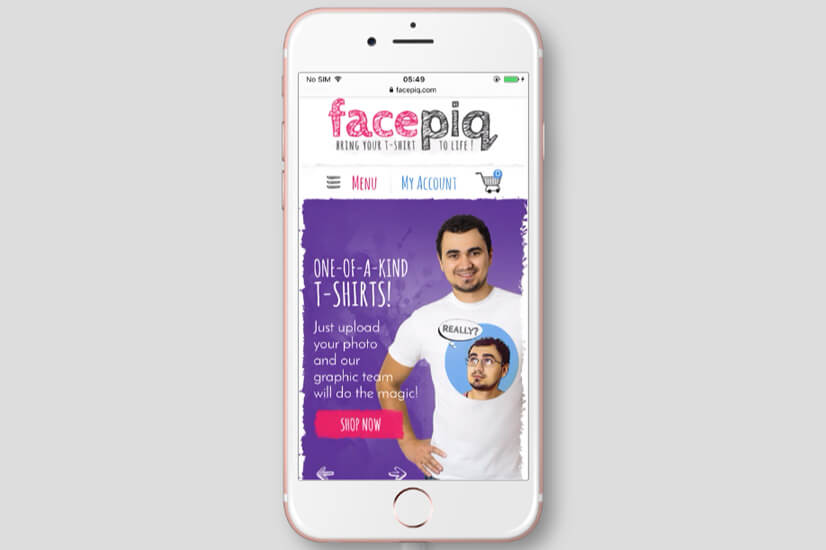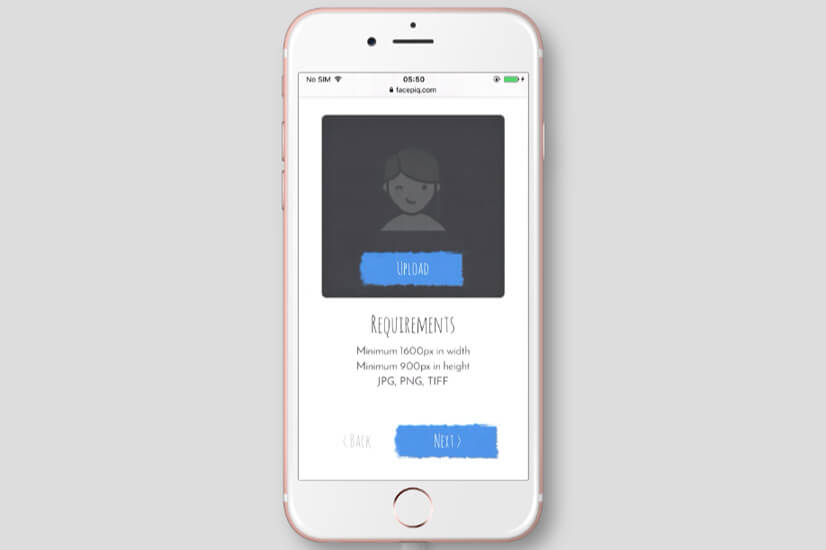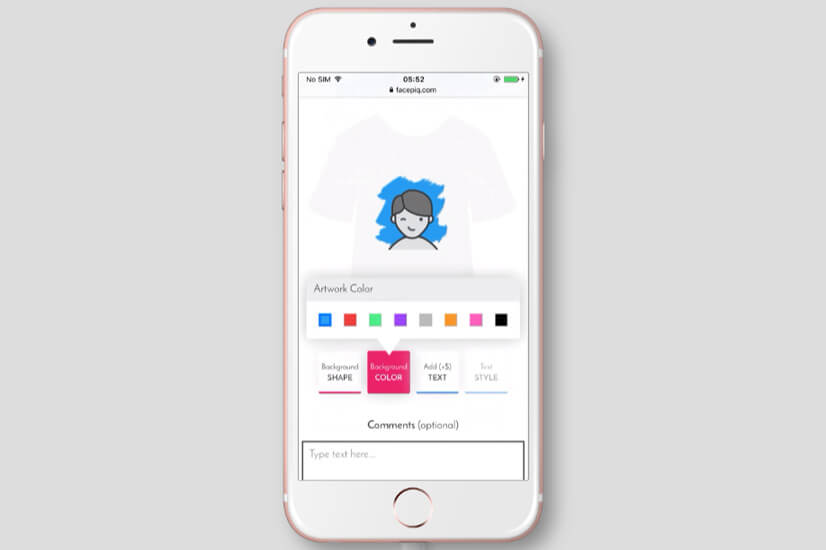 Facepiq
Facepiq is a t-shirt company offering custom designs for men, women and children. Customers can upload a photo of themselves to the Facepiq website, and the company's graphic designers will turn it into a custom work of art emblazoned across the front of the shirt. The brand offers three designs, but because each piece starts with a unique photograph of the customer, each shirt is one of a kind.
Visually Focused Site to Complement the Business
Here at Absolute Web Services, we designed this site using the WordPress platform because of its ease of use for the client and its responsive capabilities, allowing the site to display well not just on computers, but on mobile devices as well. Although we designed the site using this popular platform, all of the design work is completely customized, giving the site a signature look that is unique to Facepiq. The site incorporates WOO Commerce so that the clients can sell their products and accept all major credit cards. PayPal integration gives customers flexibility and security in paying for their purchases. The layout of the site is image-centered to keep the focus on the products for sale. A large image slider fills most of the homepage above the fold, showcasing the key features of the t-shirt designs. Social media integration and an online contact form give customers flexibility in choosing how they wish to communicate with the company.