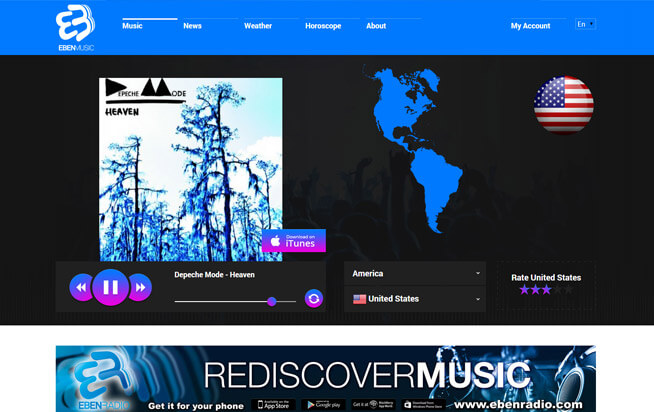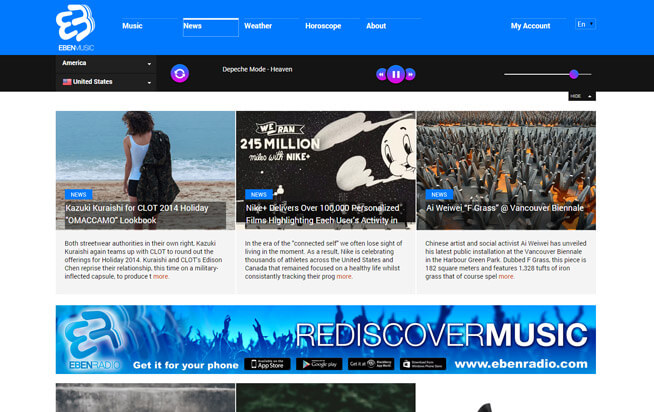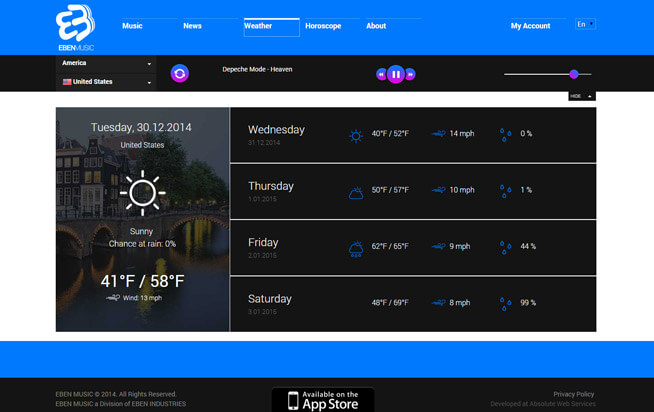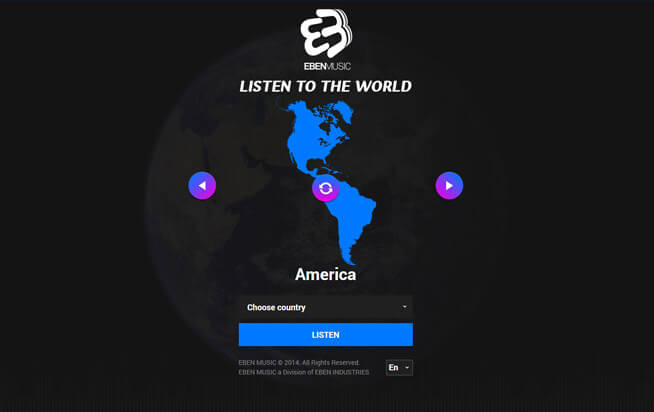 Eben Music
Eben Music is an exciting new streaming music service. Much like other services it provides high-quality music streamed directly to the user's computer based on channels selected by the listener. But, what sets Eben Music apart is that it allows users to select the country of their choice to listen to songs that are popular in that region. It has taken streaming music to a whole new, global level. The perfect solution for those living away from home or anyone interested in learning about the music of another country.
To achieve its lofty goals of competing with streaming music giants already in the market, Eben Music turned to Absolute Web Services and our team of Miami WordPress experts to build the sophisticated and elegant interfaces required to make a service such as this a success. The design is simple and easy to navigate, but beautiful and visually appealing. The site offers a simple and convenient mechanism to switch between continents and countries, then a familiar and intuitive interface for starting, stopping, skipping, and rating songs.
In addition to the WordPress site, Absolute Web Services also created a custom mobile application for iOS and Android. The mobile app allows the user to take Eben Music's streaming services on the go with them so they can listen to music from around the world wherever in the world they may be. The site also has an API which will allow third parties to integrate Eben Music's functionality into other services, websites, and applications. The scalability is nearly unlimited! Thanks to Absolute Web Services, not only is Eben Music a great source for international music, it may just become the world's favorite choice for all of its streaming music needs!
Project Summary
Custom Web Design
Custom Blog Design
Social Media Integration
Mobile Friendly Optimization
Search Engine Friendly URL Architecture
Google Analytics Integration
Programming of the Inquiry Form