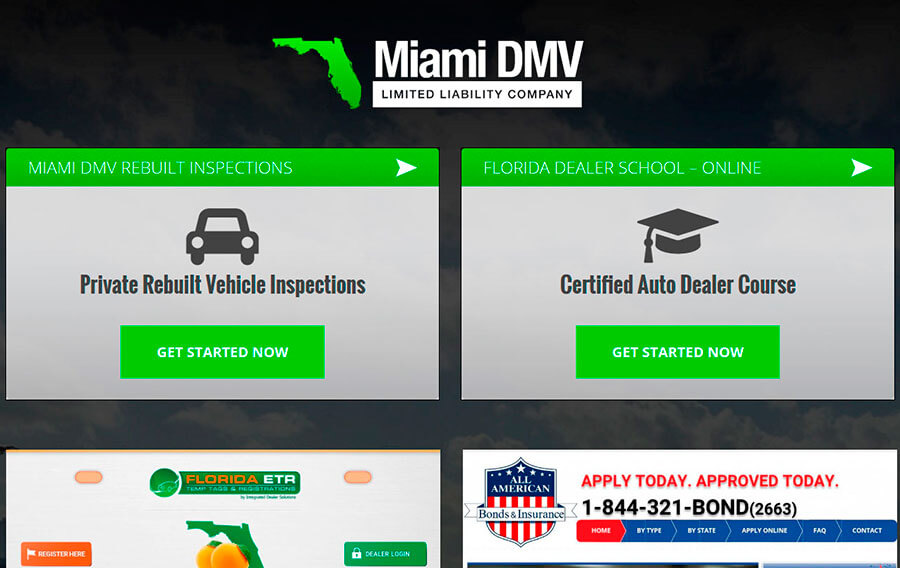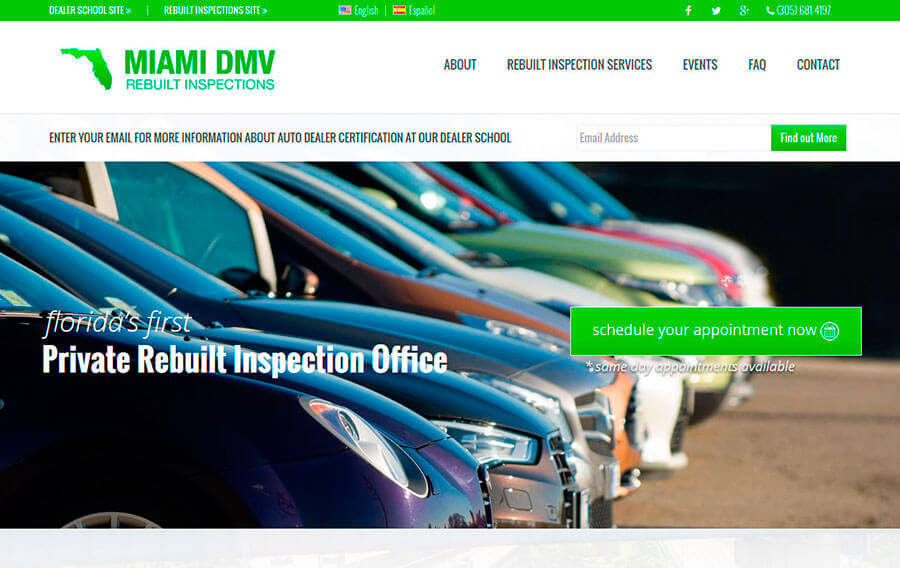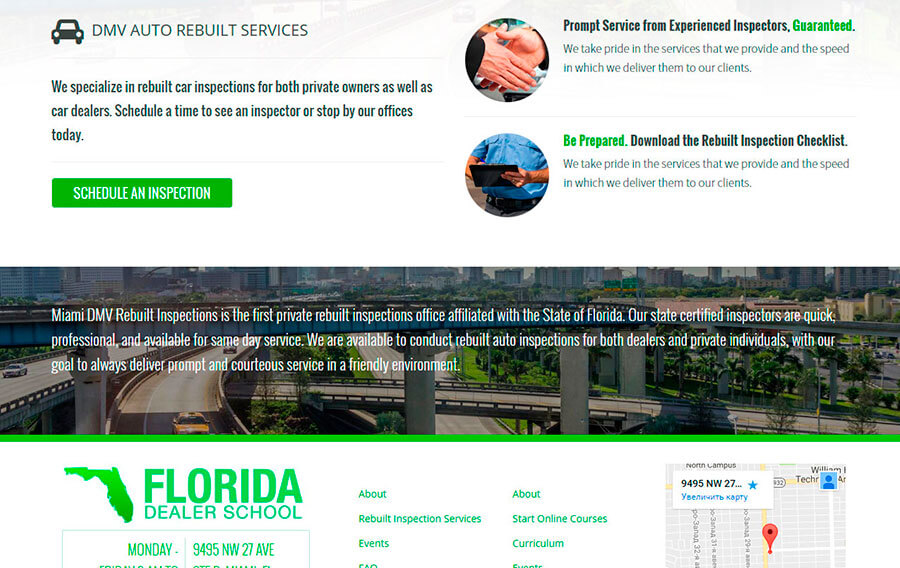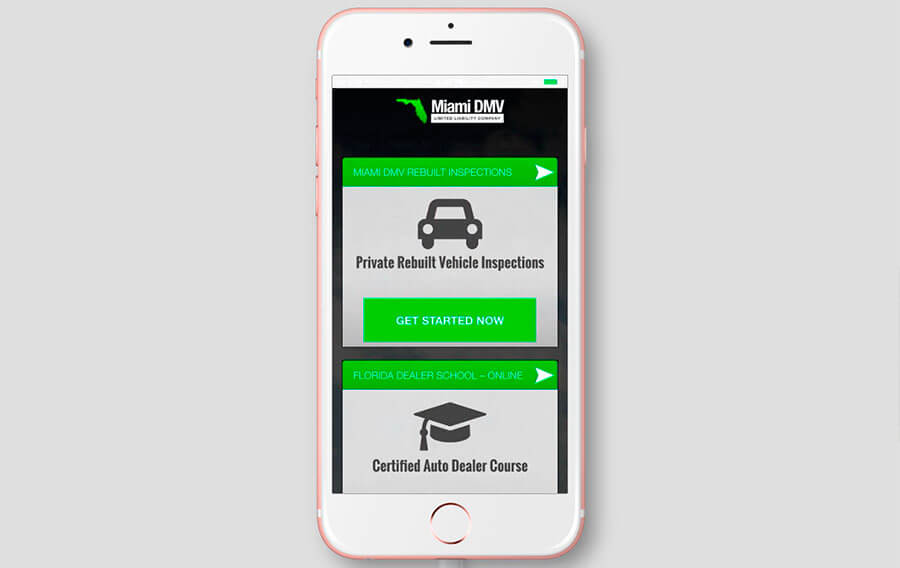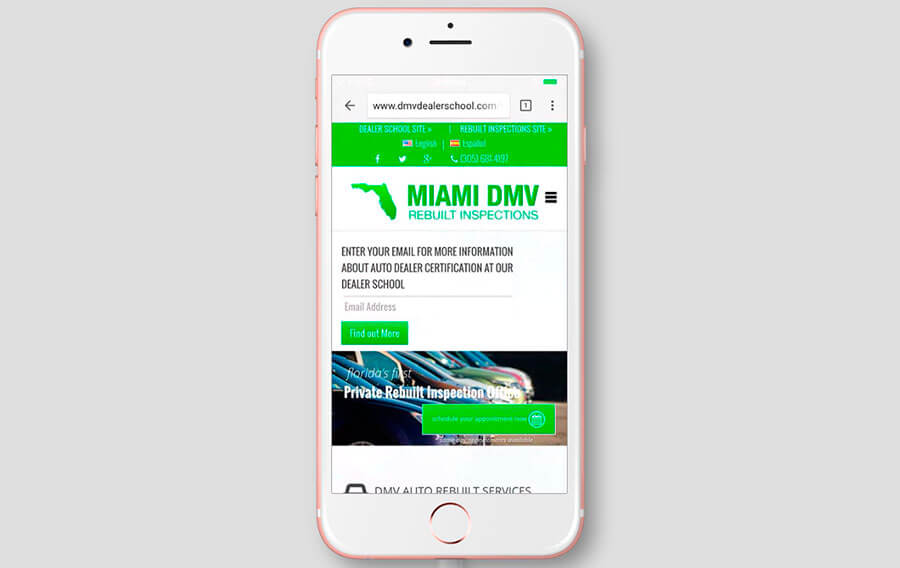 DMV Dealer School
DMV Driver Schools Miami DMV LLC is a company dedicated to providing prompt, courteous service to both private auto owners, as well as car dealers. Miami DMV LLC specializes in Dealer Training Services and Vehicle Rebuilt Inspections. With Miami Dealer School a fully licensed and operational dealer certification school, certifying auto dealers across the entire state of Florida. Online courses available any time and Private classes are also available however contact us for scheduling and price. Also Miami DMV Rebuilt Inspections is the first private rebuilt inspection office affiliated with the state in Florida and all of our inspectors are fully state certified.
Create a web presence and learning management system for the first online dealer course!
DMV Driver Schools tasked Absolute Web Services with creating an online presence with a custom web design, integrated in WordPress, with WooCommerce. In addition, DMV Driver Schools, required advanced features like, rotation/paid banner section on welcome page, learning management system, and access purchasing for class enrollment.
DMV Driver Schools with WordPress + WooCommerce and Absolute Web Development developed a unique web presence for dealers to get the required education needed for state certification.