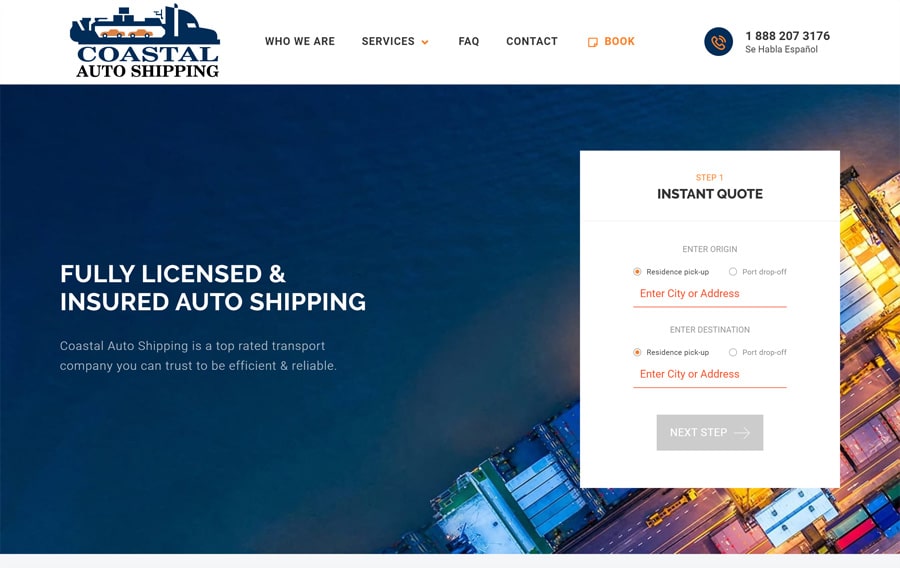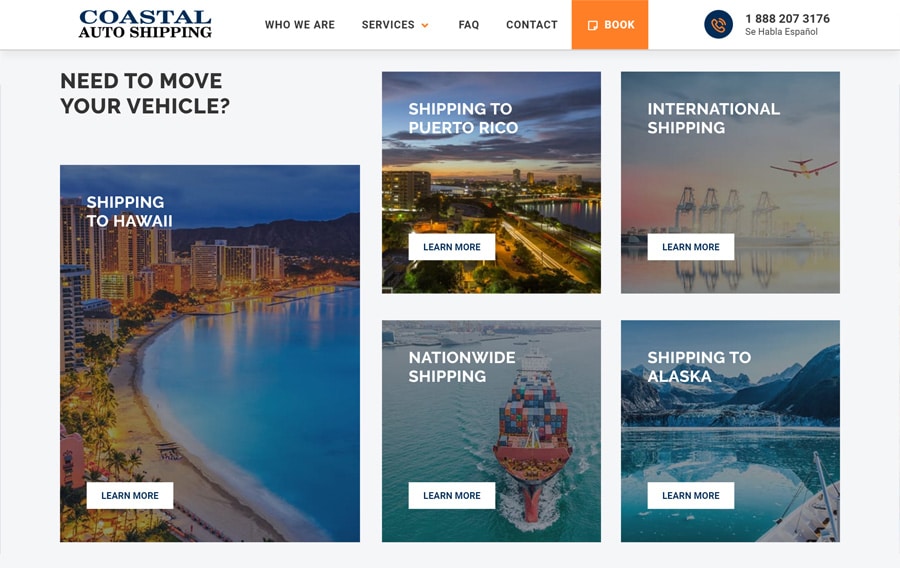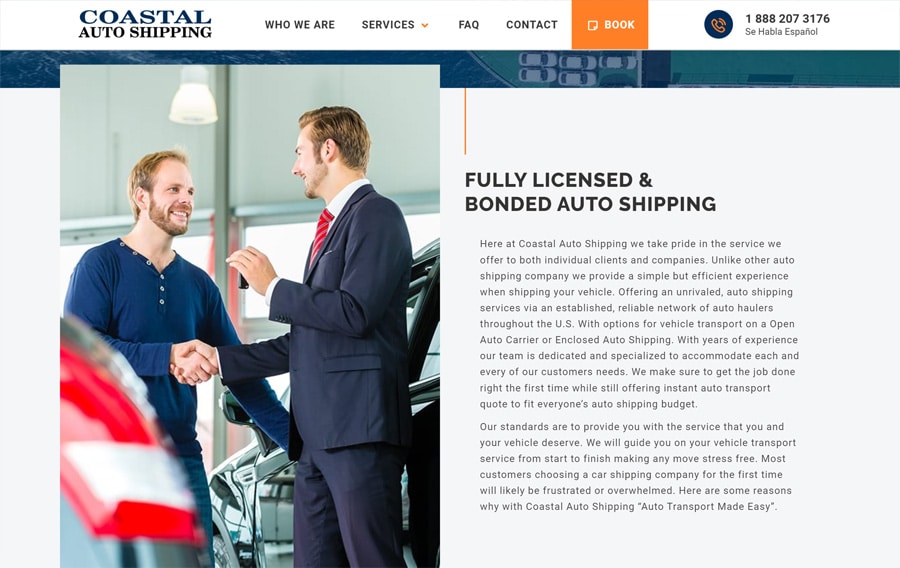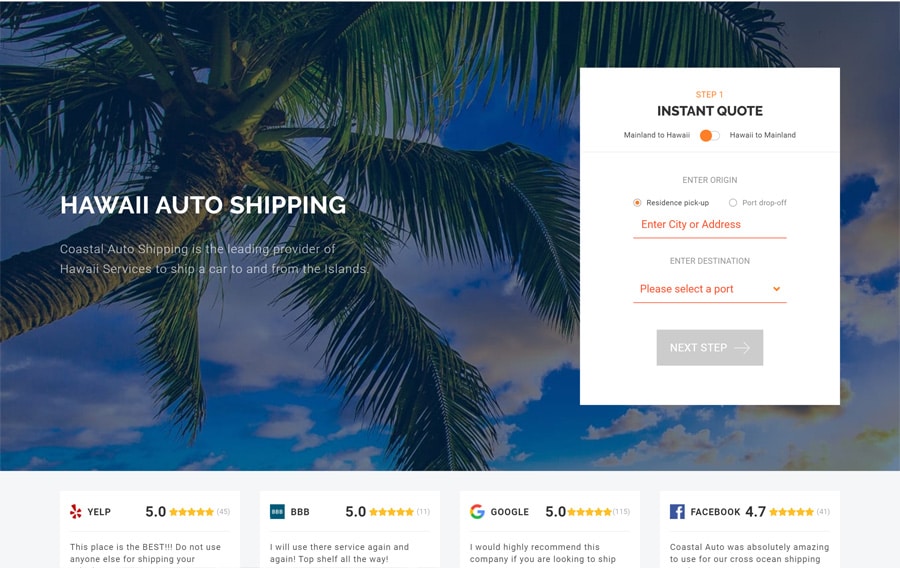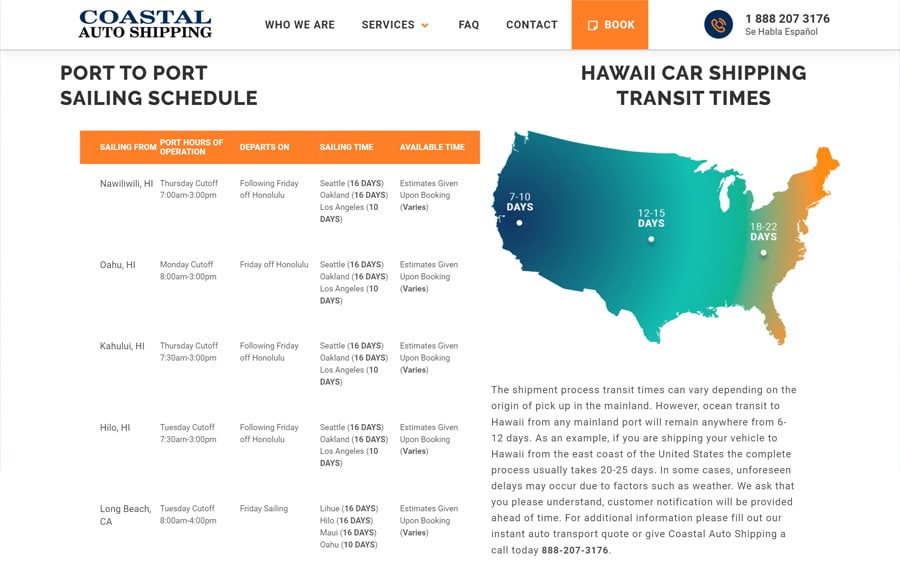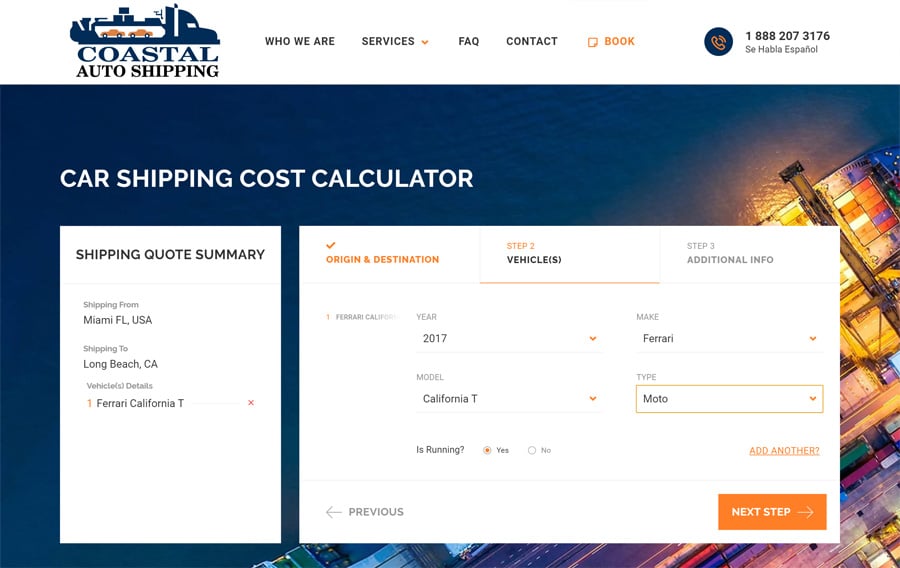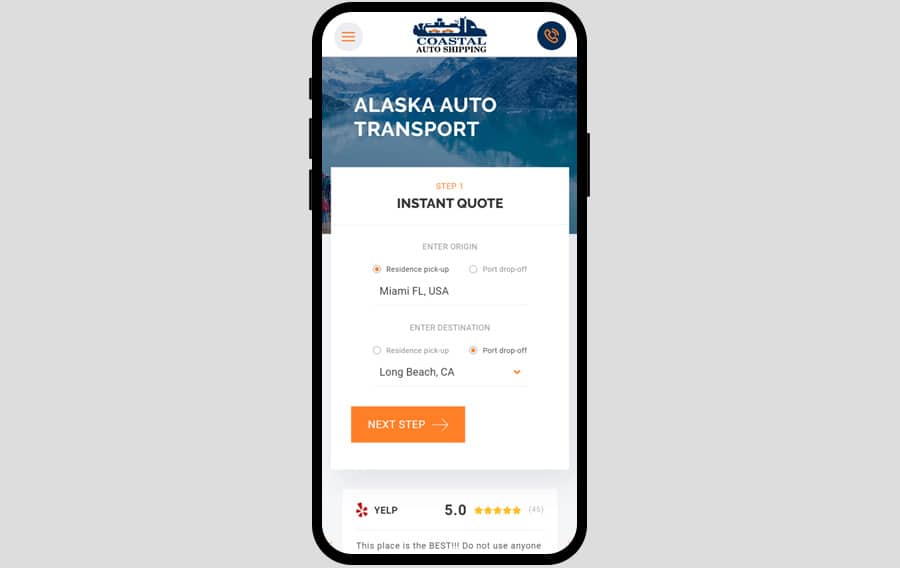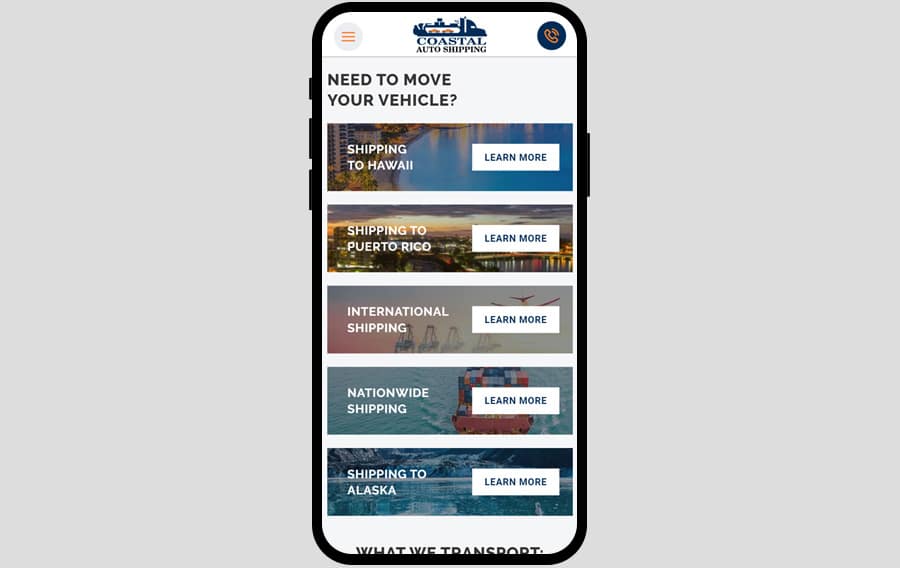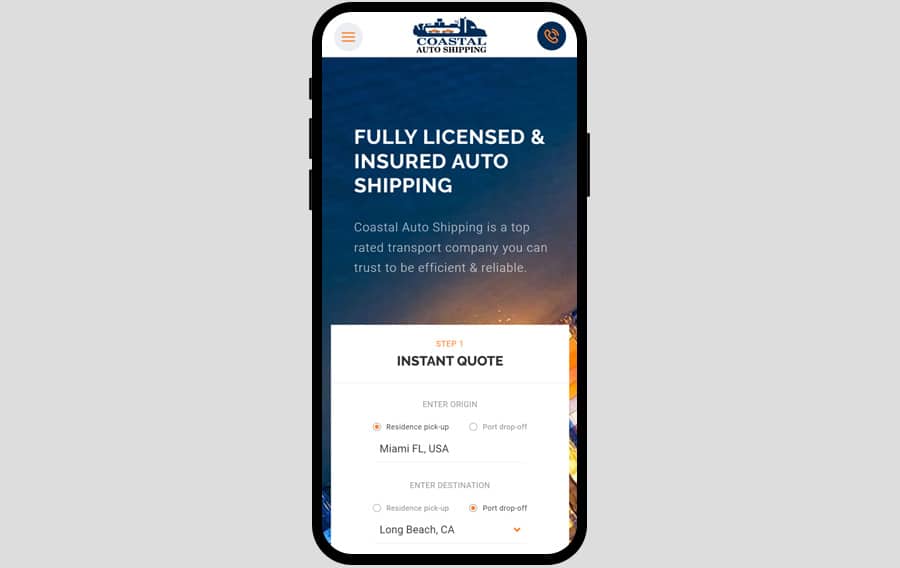 Coastal Auto Shipping
Absolute Web Services employs a cadre of experienced Miami web designers who can fulfill the needs of your business while marrying company logos and mission statements with functionality needs. Coastal Auto Shipping hired us to provide them with such a webpage, and we took this job with gusto. Representing their full-line of services to the global marketplace of the internet is sure to provide ample opportunity for their continued expansion.
Custom Features Attract Customers
Coastal Auto Shipping specializes in shipping autos all around the globe. With fully-insured services, multiple offered discounts and a mind-boggling array of destination options, they needed to establish an easy on-line quote-submission form. Our Miami web designers did just that, creating data fields that provide Coastal Auto Shipping with all of the information necessary to formulate an accurate quote with a quick turn-around time.
Search Engine Optimization – More Business, One Search at a Time
At Absolute Web Services, we understand how popular search engine algorithms work to direct people to certain web pages. Thus, we helped Coastal Auto Shipping to establish an on-going blog to receive more hits from potential customers who are searching for shipping services. Not only do the blog SEO techniques we utilize direct more web traffic to their web site, the information provided also serves to educate and inspire confidence within the customers of this company. As leaders in their field, Coastal Auto Shipping anticipates even further success from the business their webpage is anticipated to attract.
Project Summary
Custom Web Design
Custom Blog Design
Social Media Integration
Responsive Layout
Complex Inquiry Form Development
jTracker Software Integration
Search Engine Friendly URL Architecture
Google Analytics Integration