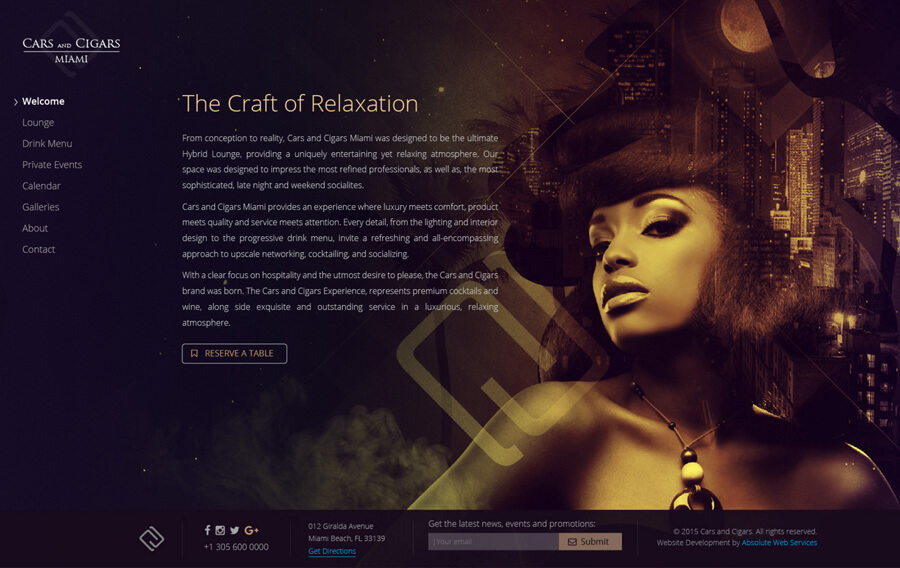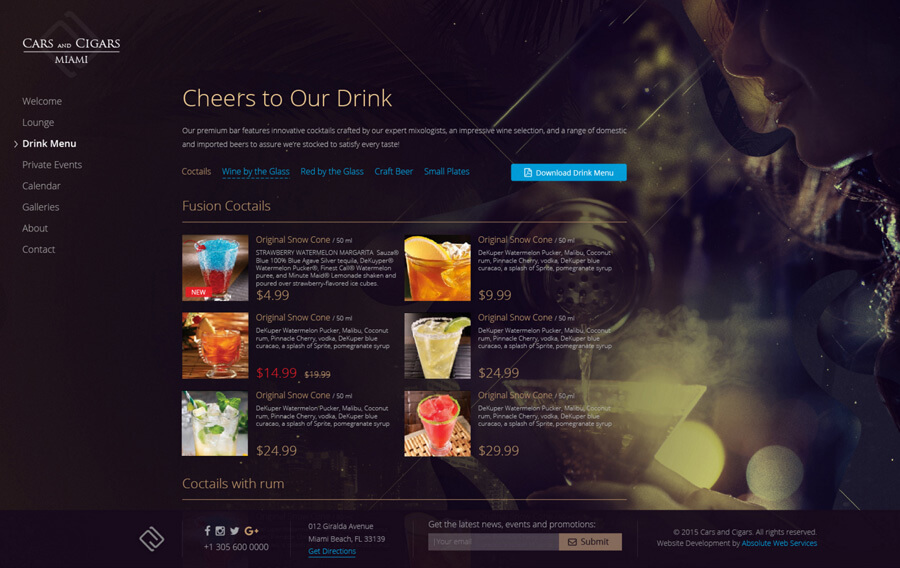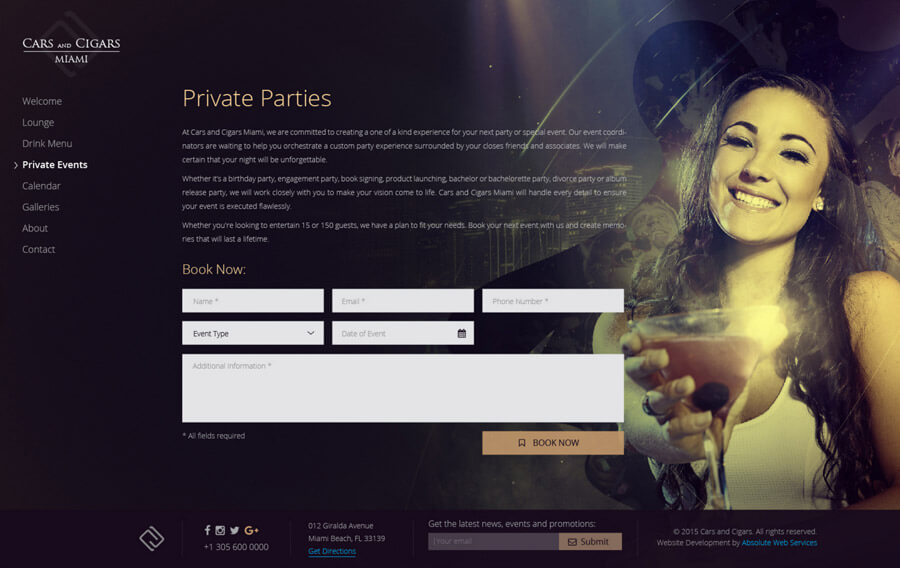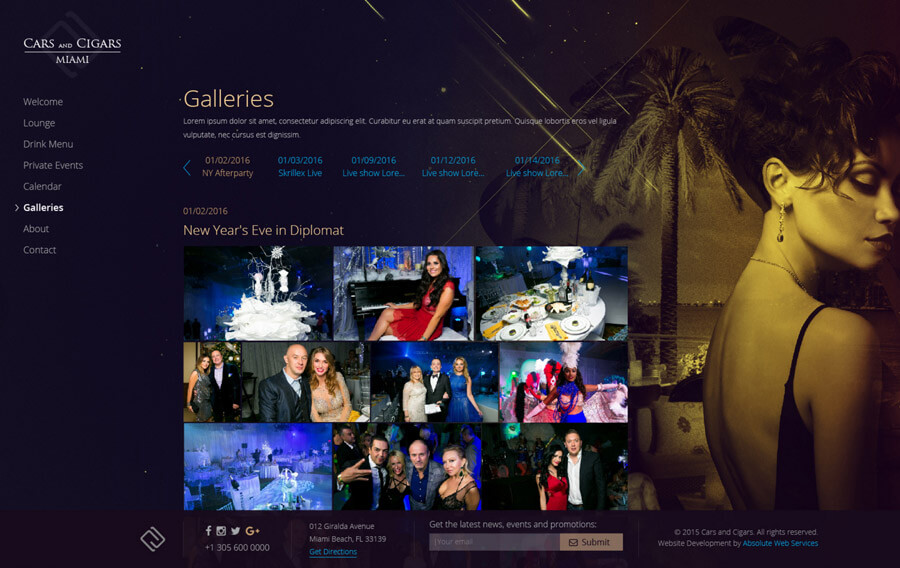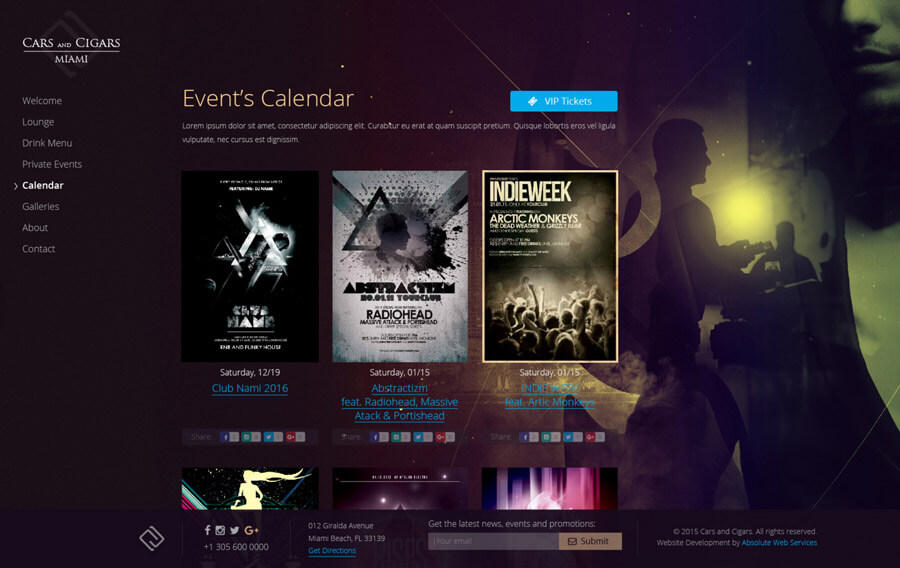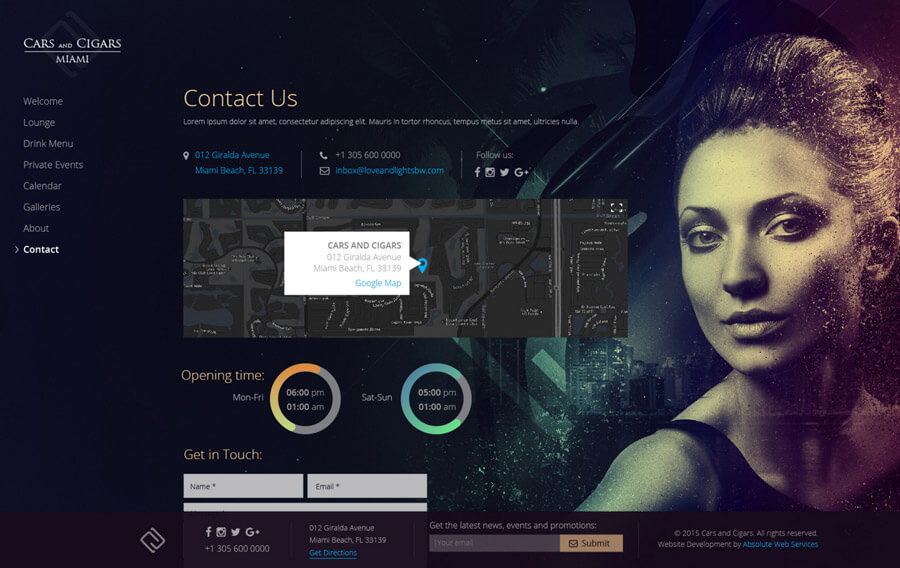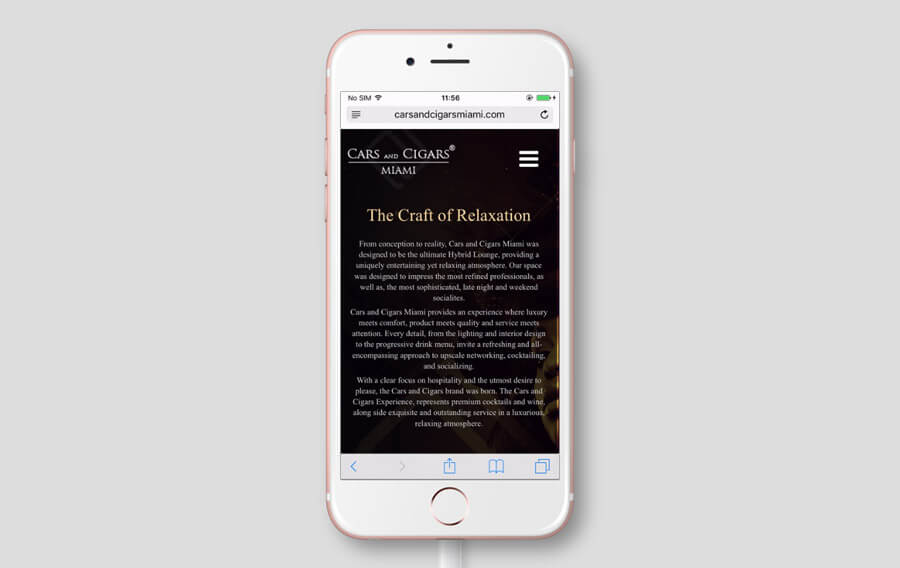 Cars and Cigars Miami
From conception to reality, Cars and Cigars Miami was designed to be the ultimate Hybrid Lounge, providing a uniquely entertaining yet relaxing atmosphere. Our space was designed to impress the most refined professionals, as well as, the most sophisticated, late night and weekend socialites.
Cars and Cigars Miami provides an experience where luxury meets comfort, product meets quality and service meets attention. Every detail, from the lighting and interior design to the progressive drink menu, invite a refreshing and all-encompassing approach to upscale networking, cocktailing, and socializing.
Official launch of Cars and Cigars Miami lounge is scheduled for early 2017.
Project Summary
Custom Web Design
Custom artwork for every page
Events functionality
Full Menu (with easy management in the admin panel)
Custom inquiry forms
Image Galleries
Social Media Sharing
Email Marketing software integration
Responsive Layouts
Google Analytics Integration