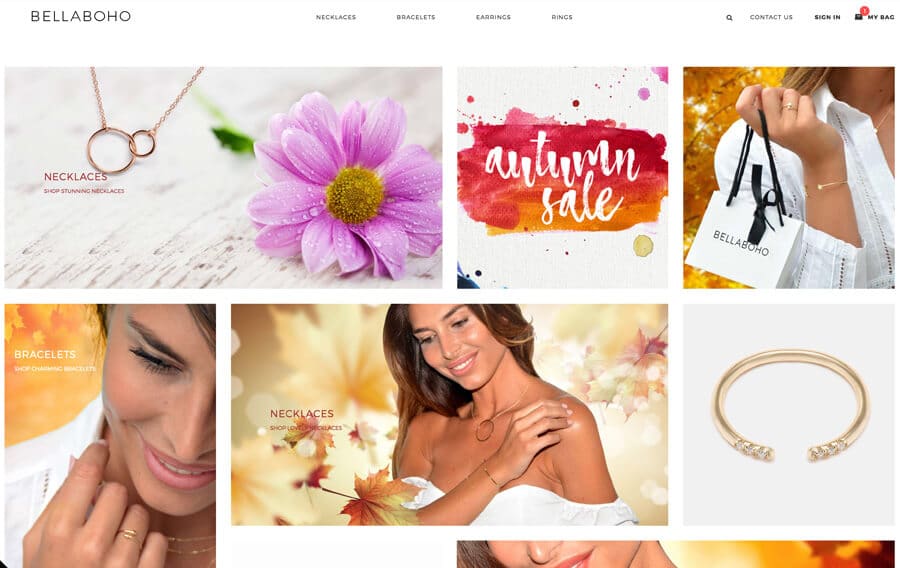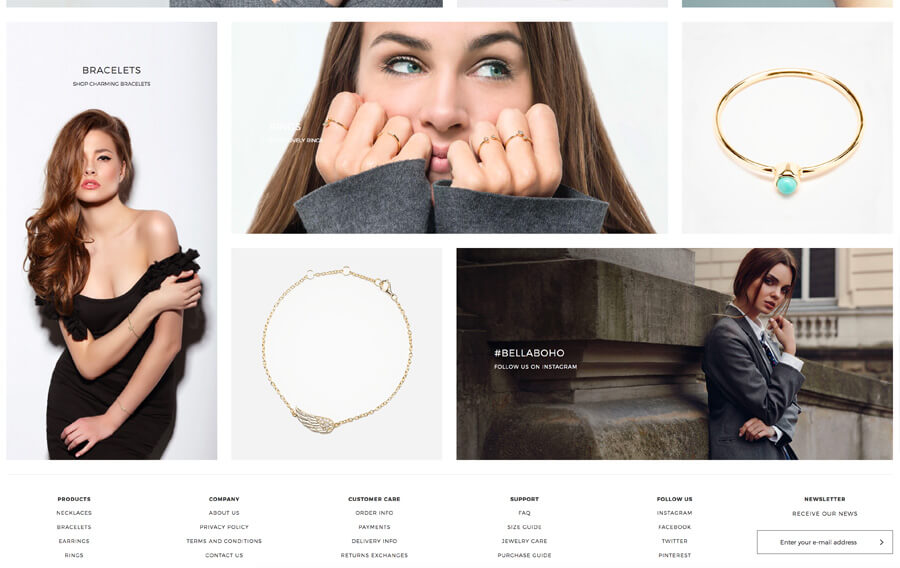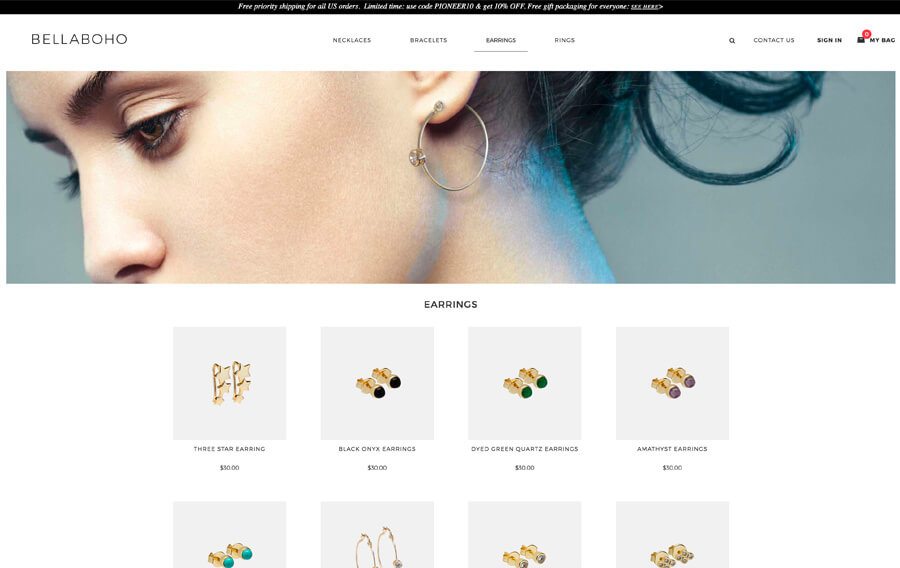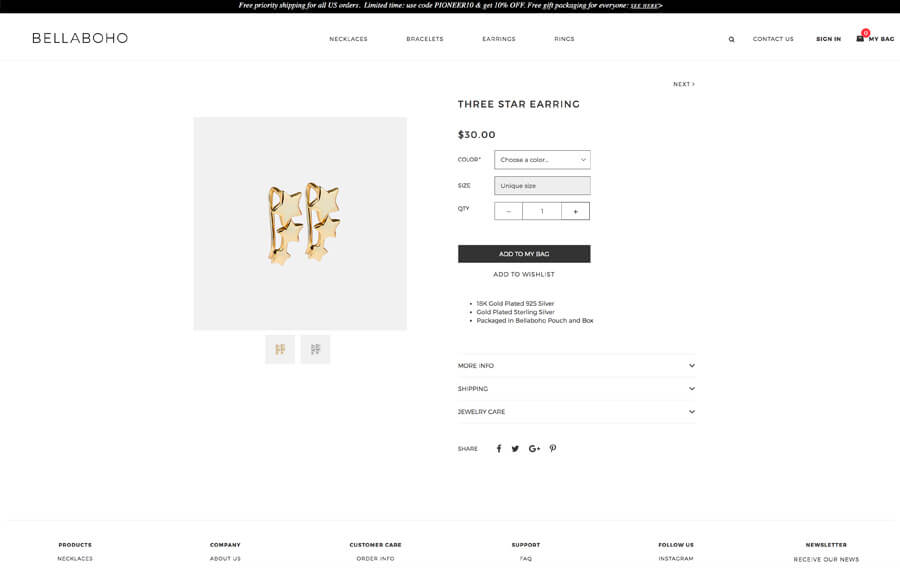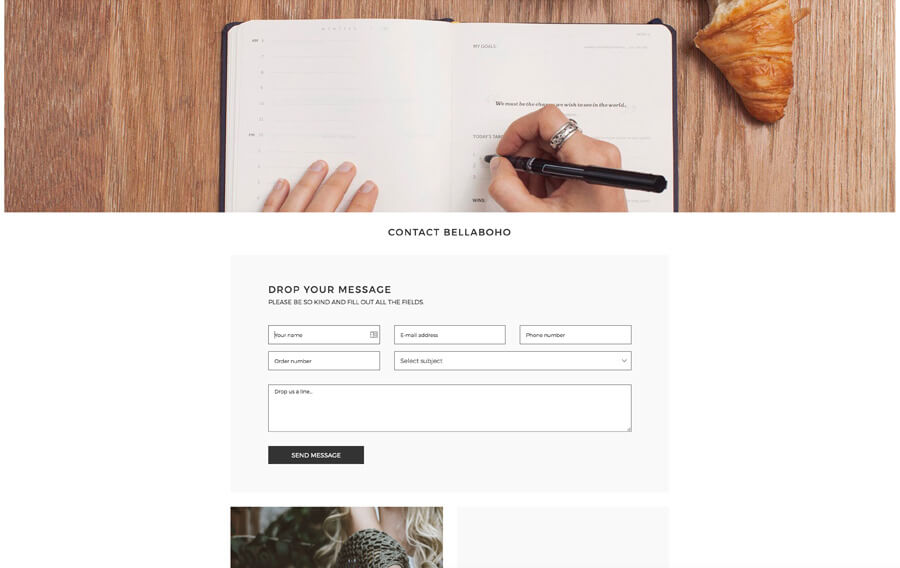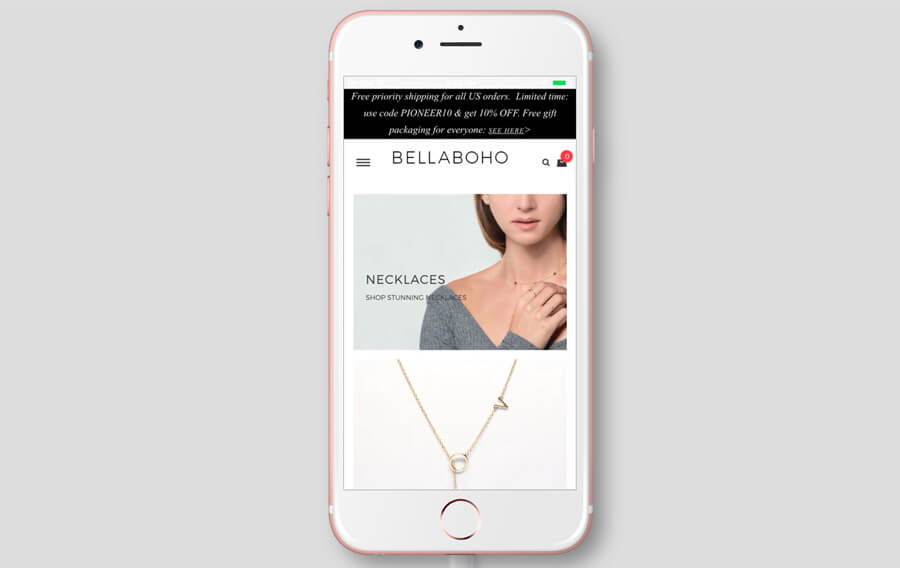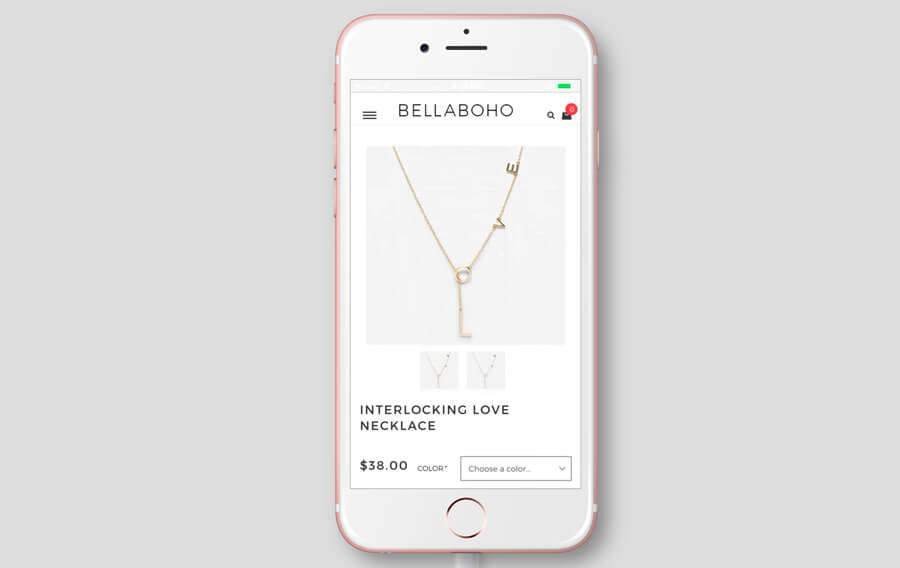 Bellaboho
Bellaboho was founded in London, England, with the passion to design beautiful jewelry. Each piece is inspired by attributes and values such as Elegance, Subtlety, Grace, Kindness, Gratefulness, Chic, Urban and Modern. Our commitment is to create complimentary worn art pieces that delicately blend within your beauty and self. We are servicing our customers when you are satisfied and feel beautiful. Bellaboho is designed in Europe and ships from the U.S.
Bellaboho asked for a simple, delicate, and beautiful web presence.
Bellaboho tasked Absolute Web Services with creating an online presence that would tastefully display their collection of bracelets, necklaces, earrings, and rings. Known for their subtle details, Bellaboho trusted the professional photographers at Absolute Web with all the product pictures, and the content management team with properly displaying them on their custom web design. AWS created a custom web design integrated with Magento, taking advantage of advanced features like configurable products, one-step checkout, and social media integration.
Bellaboho with Magento and Absolute Web Development developed an elegant and beautiful web presence.
Project Summary
Custom Web Design
Custom Blog Design
Social Media Integration
Mobile Friendly Optimization
Search Engine Friendly URL Architecture
Google Analytics Integration
Programming of the Inquiry Form
Mailchimp integration
Complete UI/UX redesign
Payment Gateway integration
Two Product Catalogs (based on location)
Custom Inquiry Forms
Testimonials
Product Reviews