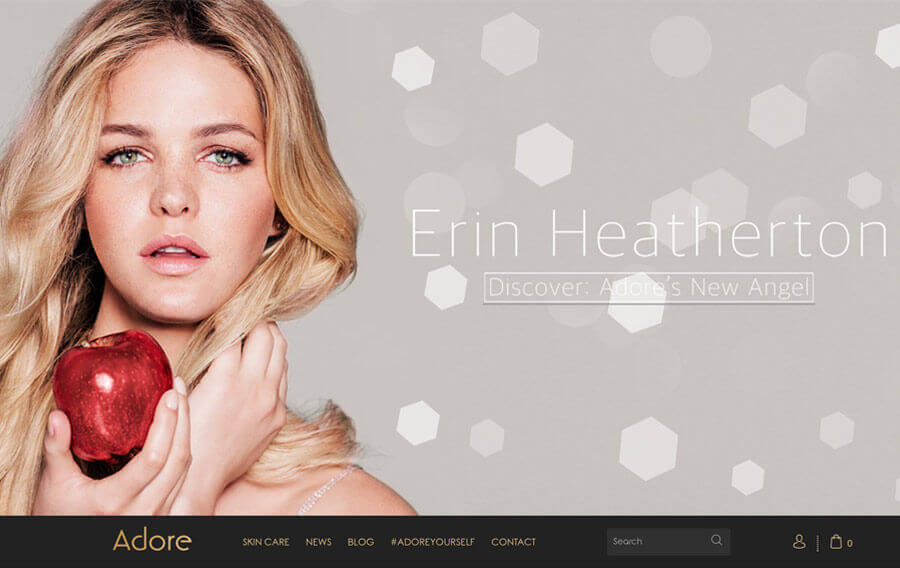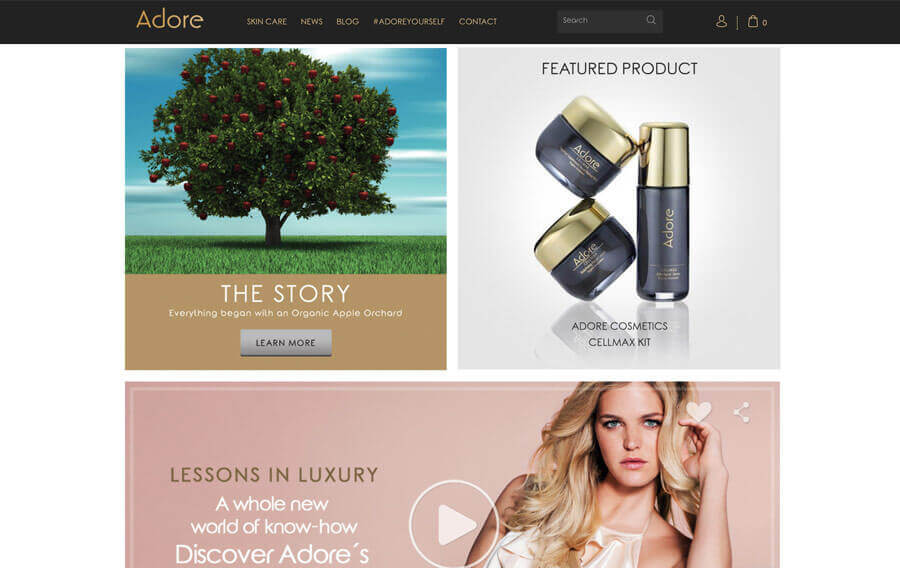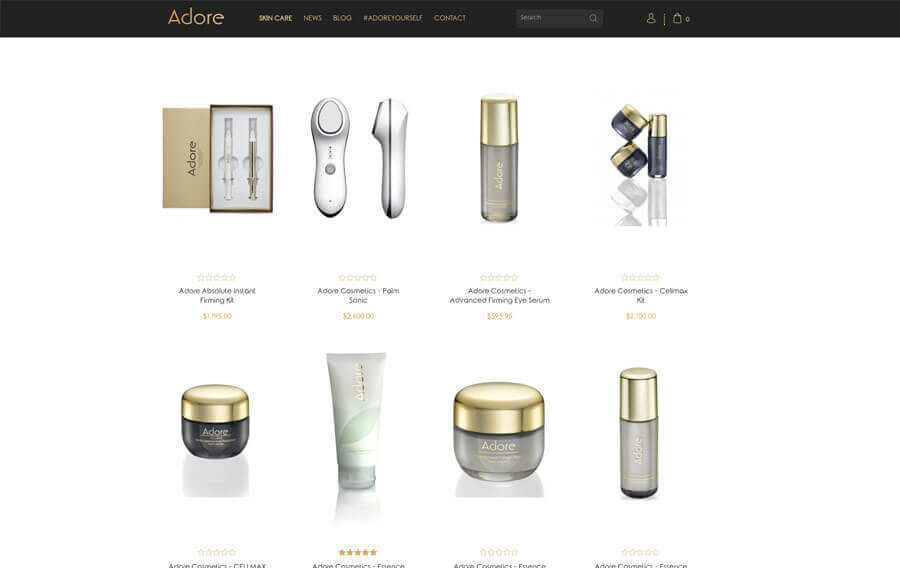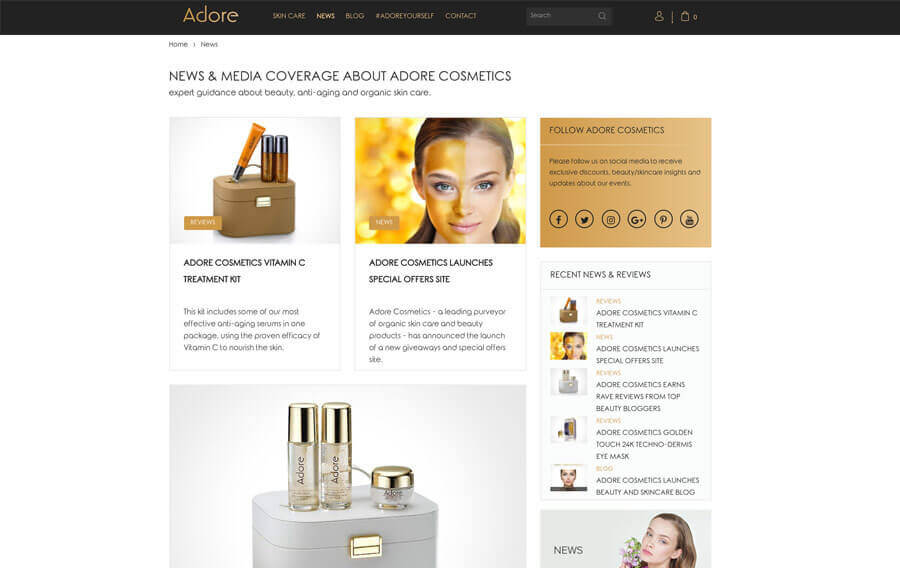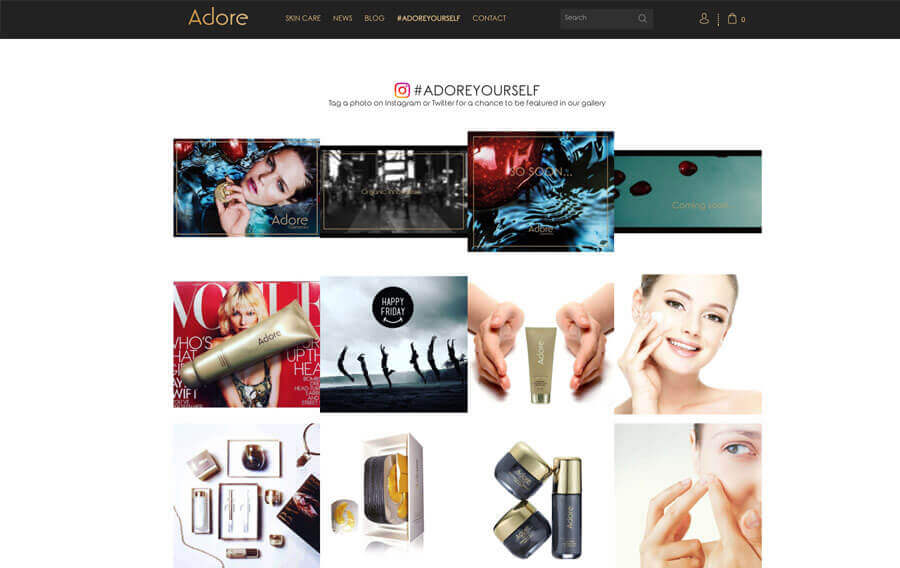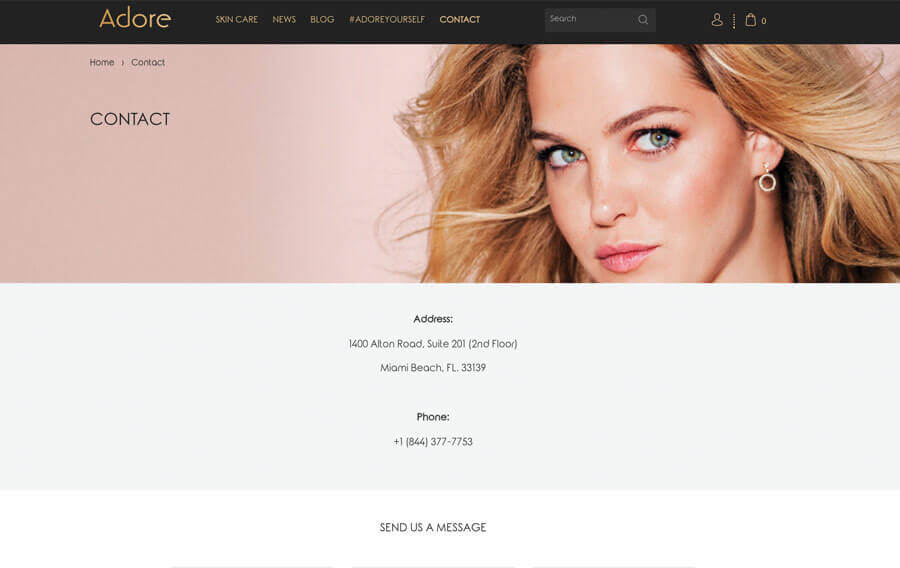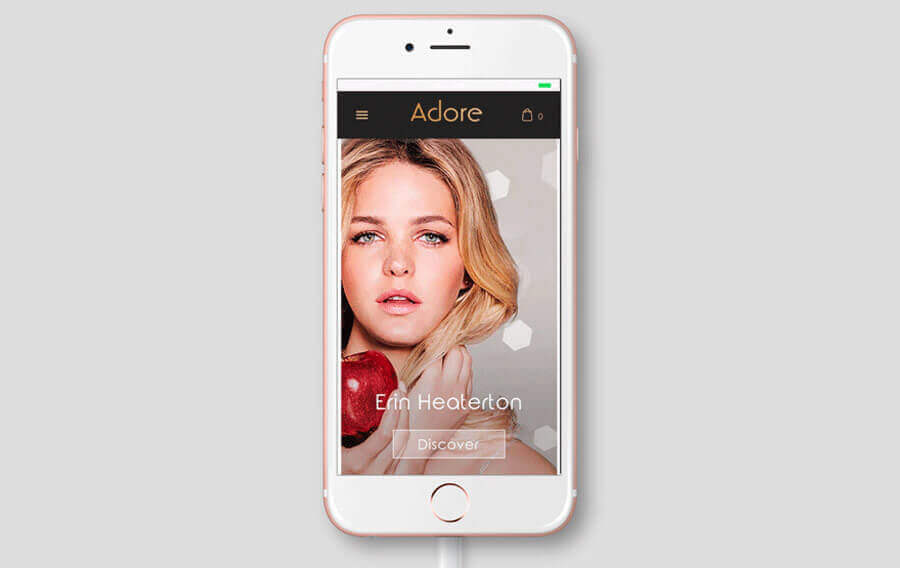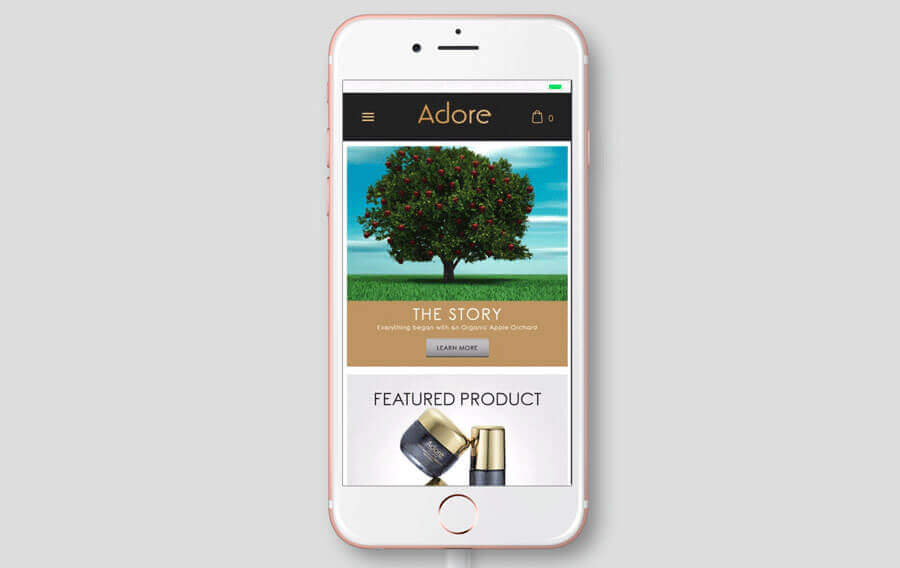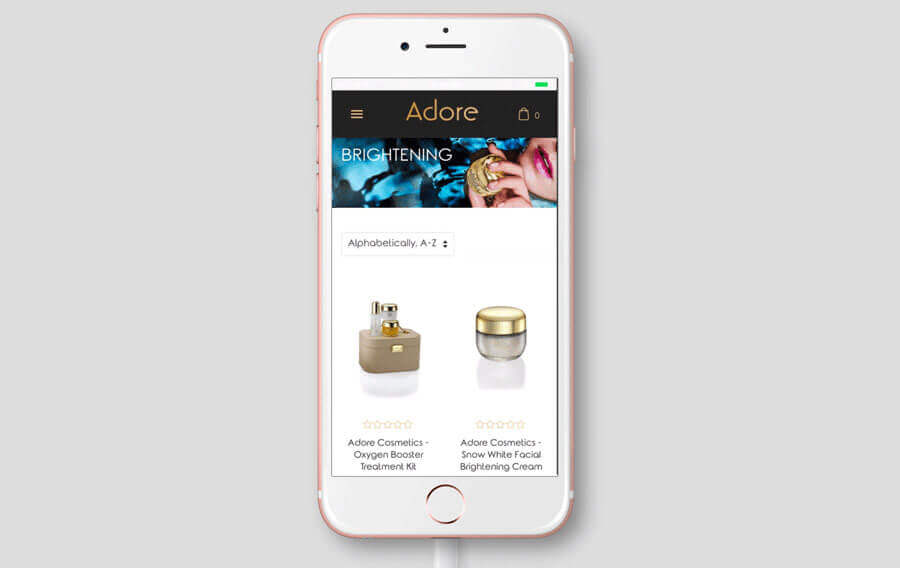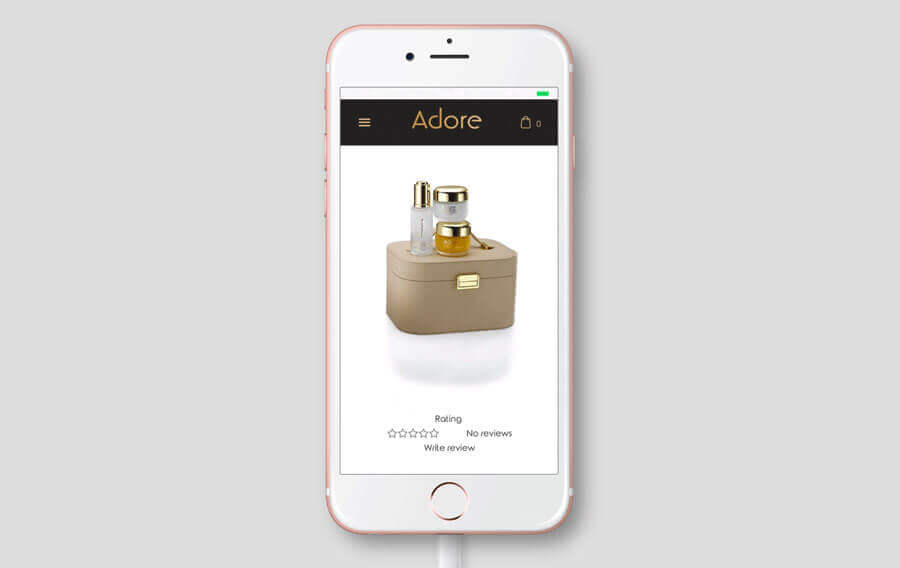 Adore Cosmetics
Adore Cosmetics offers innovations in organic skin care products that are mostly powered by stem cells from plants. Adore products are designed to promote beauty, help reverse the signs of aging and restore a youthful glow to the skin by harnessing the power of nature.
Our team worked closely with our client during the entire design, development and launch process. It was decided that Shopify would be the most effective Ecommerce platform for the site. Each page interface was custom-designed to offer the viewer the ultimate browsing & purchasing experience on both desktop & mobile devices. A blog was created and the requirements were to deliver the consumer a custom experience that is very content rich.  To do this we used WordPress CMS because it is the preferred platform when it comes to Content/Feature rich Blog sites. The blog has a unique URL and is separate from the site, however we made sure that all branding styles used on both the blog and main online store were consistent with one another.
We continue to work with our client, Adore Cosmetics developing the website to support the Company in its growth phase.