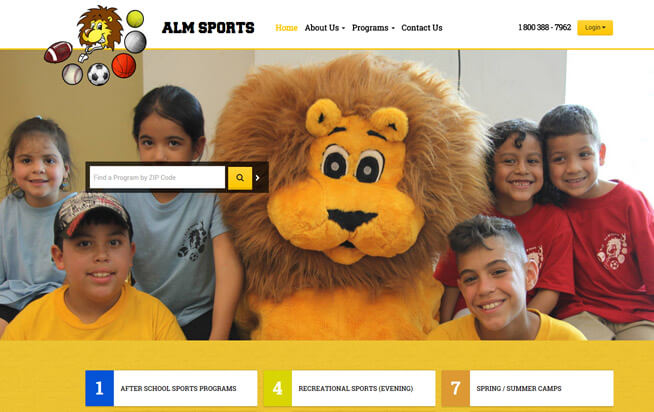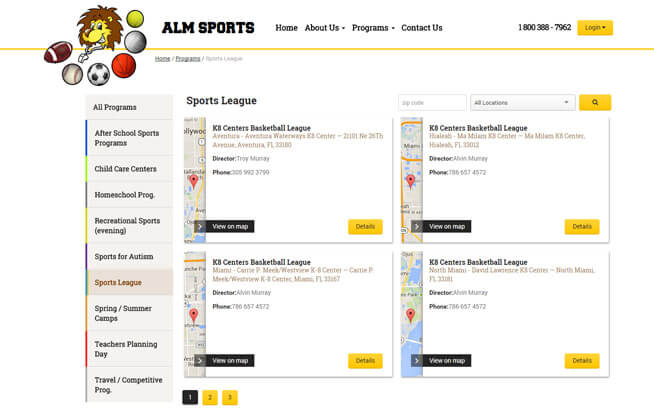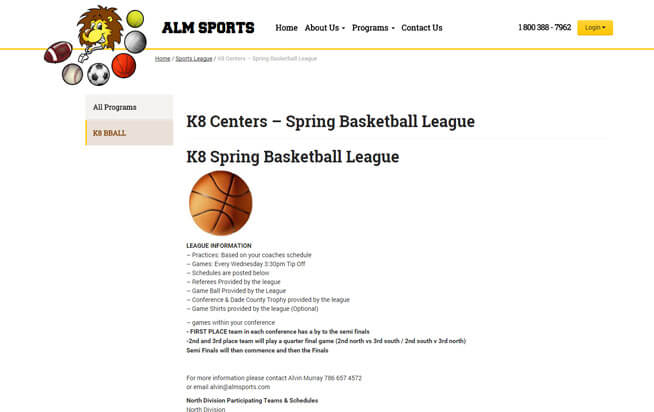 A.L.M Sports
Ever wished there was a good way to get your kids involved with sports in a safe, fun, and nurturing environment? So did Alvin Murray, the founder and Managing Director of ALM Sports. Alvin wanted to create a place where children could enjoy all of the benefits of sports in a safe and caring environment. ALM is certified by Miami-Dade and Broward counties, fully insured, and provides trained and experienced coaches with a wide array of racial, ethnic, religious, and gender backgrounds. ALM also has experience helping children with special needs, following the safety protocols of the National Alliance for Youth Sports Programs, and is certified on the Virtus child protection program.
There is no commodity more precious than our children, and ALM understands that. That is why they needed a different kind of web presence. One that would offer enhanced functionality to parents, allowing them to be more involved with their child's after school activities while also helping them to ensure that they are entrusting their young ones to people they can trust. The only team up to the task of providing such a website: Absolute Web Services.
Built on the extremely popular and flexible WordPress content management system, the site features a colorful, functional, and responsive design. It works equally well on tablets and smartphones as on desktop and laptop computers. It features outstanding social media integration, simple updating to allow ALM to keep its parents informed, and tools designed to make finding event locations and contacting ALM as easy as possible. ALMSports.com is as beautiful and innovative as the program for which it was built.
Project Summary
Custom Web Design
Custom Blog Design
Login Area
Advanced Search
Social Media Integration
Mobile Friendly Optimization
Search Engine Friendly URL Architecture
Google Analytics Integration
Programming of the Inquiry Form