December 9, 2019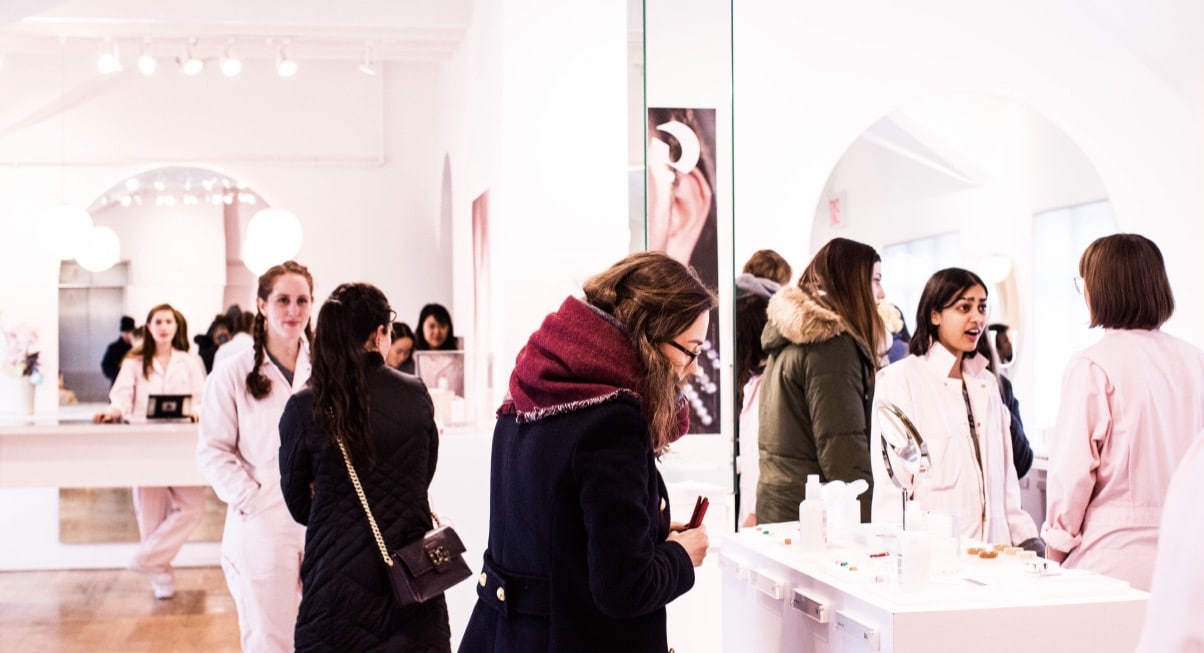 Out-of-the-box Direct to Consumer Strategies for 2020
Studies show that direct-to-consumer (DTC) brands are changing the world of ecommerce by incorporating digitally creative and "disruptive" strategies to gain more visibility and brand loyalty, particularly with Millennials and Gen Z'ers. Many indie brands are also launching innovative campaigns and customizing products centered around consumer preferences and feedback.
The DTC approach for many indie brands means building and nurturing more meaningful brand-consumer relationships and creating a sense of community with consumers.
This vibrant and personalized approach often puts the consumer front and center when deciding what trends stay and what trends leave. While indie brands have often gained a growing presence through the digital space, they've also tapped into reaching out to their consumers in other creative ways like hosting pop-ups, "meet and greets," and sending personalized cards or notes, or an exclusive membership with perks.
Several indie brands like Glossier, Warby Parker, and Everlane have focused on creative direct-to-consumer strategies that help change the shopping experience. They've strategized to create more fun, and engaging collective experience where consumers are not the outsiders—-they are very much a part of the decision making for major indie brands.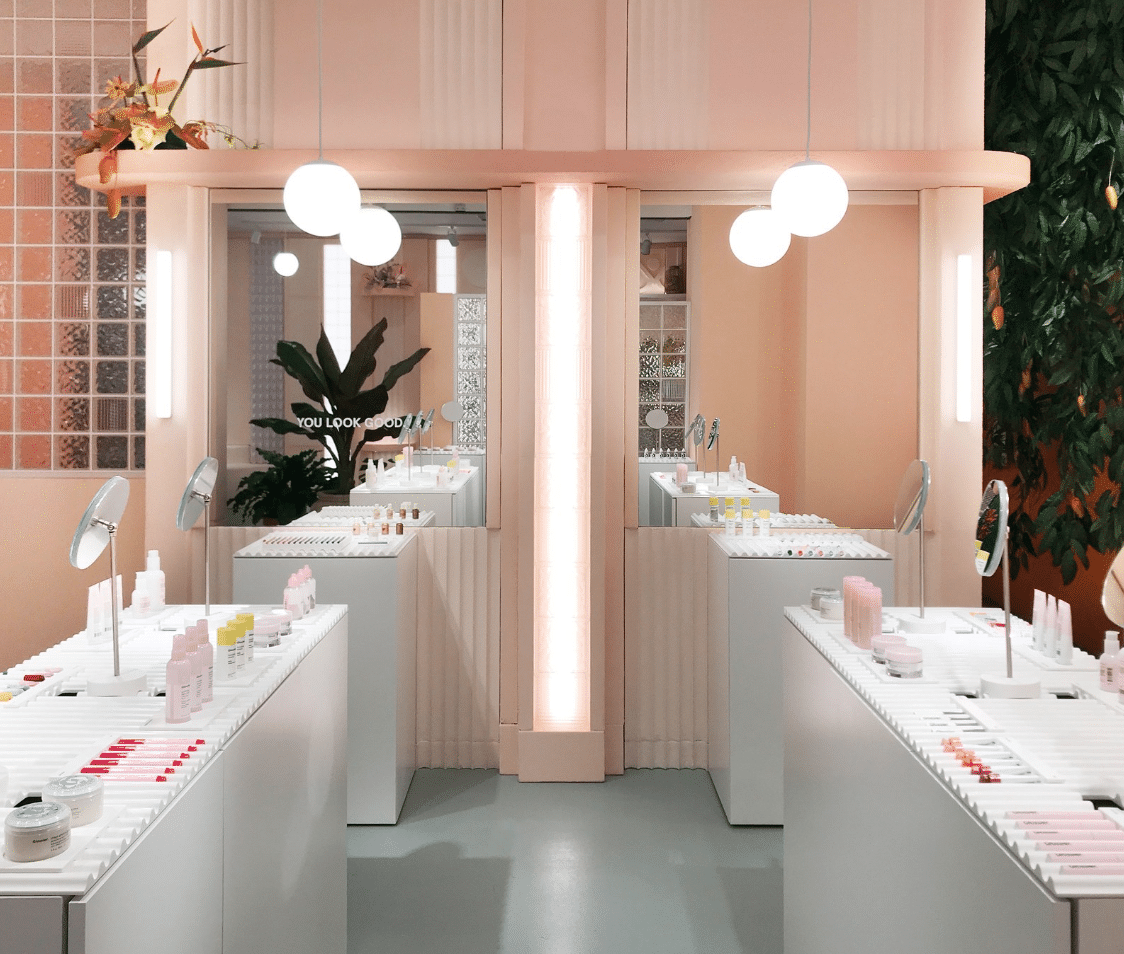 Courtesy of Glossier
Breaking Down DTC and its Effectiveness
So, what is direct-to-consumer ecommerce, exactly? And why is everyone talking about it?
In a nutshell, this strategy is all about brands working to build better relationships with consumers while sharing their unique brand story without having to go through a middle-man (e.g. a big legacy retailer or department store) to disrupt that process. The product basically goes directly to the consumer instead of a big retailer, thus creating more opportunities for brand loyalty, authenticity, and transparency.
Direct-to-consumer ecommerce essentially enhances the opportunity for brands to tell their unique stories instead of going through the traditional retailer route.
There are many benefits to going the direct-to-consumer route, including getting to really know your consumer on a personal level through direct and efficient feedback; as well as cutting down on inventory costs, as AdWeek explains. 
Meet MeUndies, One of the First DTC Brands
More indie brands are turning to DTC to help provide exclusive options to loyal consumers. Brands like MeUndies have focused their efforts on giving consumers a chance to be a part of the collective brand experience, while giving exclusive perks through a personalized membership program, for instance.
MeUndies — which founder Jonathan Shokrian says is one of the first DTC companies — provides both affordable and sustainable undergarment options for both men and women. It also is committed to inclusivity, as reflected on their Instagram feed spotlighting couples wearing their membership-based pair undies.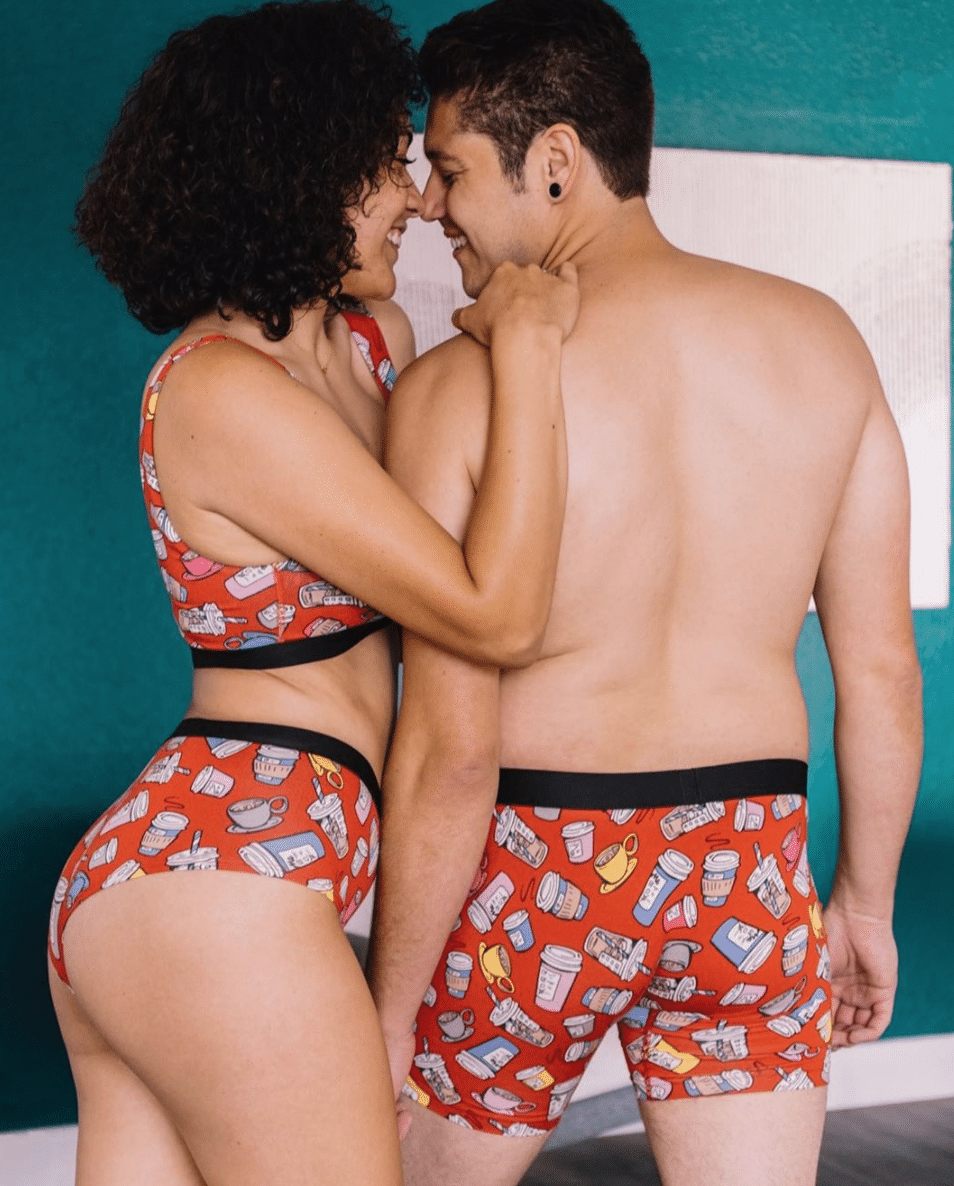 Courtesy of MeUndies Instagram
The brand takes an interesting approach in selling undies by offering membership or encouraging couples to purchase matching pairs of underwear that's delivered straight to the consumer's door every month.
This membership strategy gives consumers the opportunity to choose exclusive prints and pick and customize the style, size, and shape of their favorite pair of underwear — giving full reign to consumers to be in charge of the unique clothing options available to them.
This strategy gives consumers the chance to be a part of the experience, and to feel like they are being heard by a brand that cares. It's not just an underwear company, it's a sustainable underwear company with a mission to engage with their consumers and feel confident and happy about their purchase.
Since MeUndies was largely born in the digital space, Shokrian emphasized to Adweek that the "membership helps translate the brand into the real world and connect with our community in their everyday lives."
In a nutshell, their membership model helps build a deeper connection to the community.
MeUndies also encourages consumers to share what they'd like to see next from MeUndies in terms of new product lines, and give them VIP access to exclusive undie prints which makes them feel like they are a part of the brand family.
When MeUndies first launched, the brand focused on customizing and creating unique matching undergarments for all couples through a personalized matching pair undies subscription. Each print is quirky, vibrant, and fun — reflecting on what consumers want in an underwear. Their products quickly became an instant hit on social media, with consumers snapping pictures with the hashtag #MeUndies.
The brand continues to encourage folks to snap pictures and join the #MeUndies movement on social media, often sharing their favorite pieces or matching with their significant other.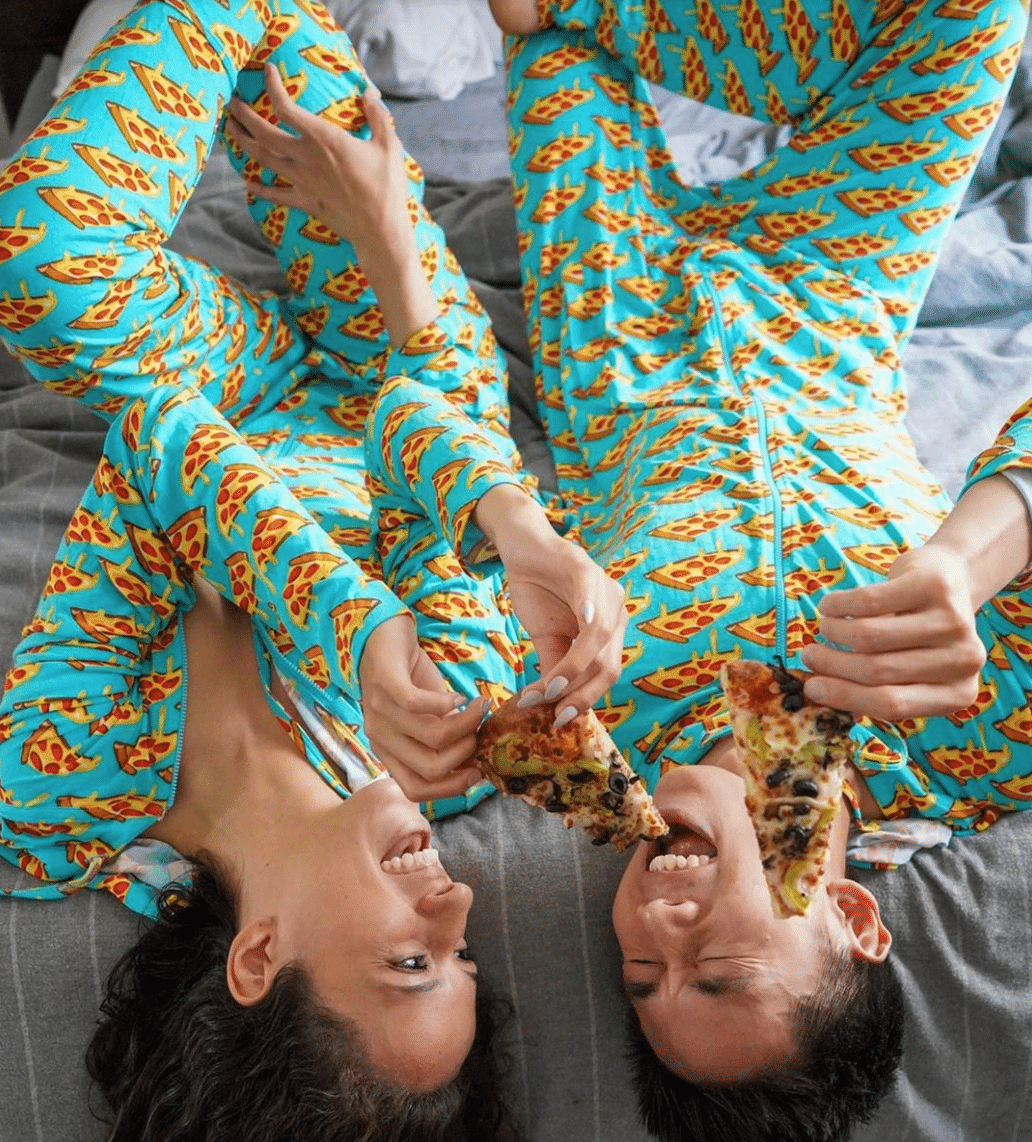 Courtesy of MeUndies Instagram
Shokrian explained to Adweek: "They're posting photos in their MeUndies all across social, they're voicing what they love about the brand and they even advocate for prints they want to see next."
MeUndies packaging has a personalized DTC touch to it that brings out the brand's authenticity. On their Instagram, MeUndies snapped a picture of what a member can exclusively receive in their package. In it, they showed a personalized haiku with the words, "A Haiku for You / We want you to know That you are one-of-a-kind / We love you for you." The Instagram post also asked followers to drop their best "Undie haiku" in the comments.
Shokrian expressed to Adweek that the reason behind the company's strategy for moving to a membership-based model is simply to create a deeper connection and relationship with the community while helping consumers feel like they are a part of the product decision making:
"[…] With access to exclusive prints and a lower price point on all products, we have set out to create something that allows our community to really feel like they are part of something special. We have an incredible tribe of advocates, and they're engaging with the brand in ways that transcend the physical product," said Shokrian.
Meet-and-greets and Casting Calls with Good American
Good American is another DTC indie brand that's breaking traditional business norms and advertising methods to focus on catering to consumers by providing a more personalized or campaign-driven approach. They've taken a proactive approach to engage with consumers on social media or building long-lasting relationships with Influencers, hosting meet-and-greets, or "fit sessions," all while creating indie brand and experimenting with new product launches.
Good American is a denim brand that caters to all body types and embraces the everyday woman, offering inclusive sizes from 00-24.
Co-founders Khloe Kardashian and Emma Grede have taken the time to listen to their consumers for product feedback and focus on customizing and designing stylish denim that speak to all women. They've also launched campaigns like the #GoodSquad to encourage all women to be the new face of Good American.
Good American also maintains strong ties and relationships with fitness and social media influencers for their activewear line. For instance, fitness mavens and social media influencers Tammy Hembrow and Emily Skye both shared their favorite fitness workouts while promoting and sporting various products from Good American through their Good American workout videos. The goal is to help show consumers that anyone can participate in a fun workout with a friend and to show that Good American is more than just an e-commerce and digitally native fashion line brand. There are real, authentic stories and personal relationships that are being formed to promote health and wellness and the well being of consumers.
When Good American launched a new product in the summer, they wanted consumers to be a part of the experience by proudly showcasing their products. The brand did an online casting call by tapping into local talent and encouraging everyday women to apply and try out as models for product launch.
Thousands of women in L.A. applied as candidates and additional call-back sessions were hosted at a pop-up shop locally at the Americana in Glendale, California. The call-back sessions provided a chance for women to meet other women and to also have a face-to-face with their favorite denim brand — something that big retailers might not have the chance to do because of it's more "corporate" or less personalized view.
"Nearly 200 women came through for test shots, meet-and-greets with existing Good Squad members, and something that is actually pretty rare in fashion model casting: a conversation," said LA Mag. 
Instead of just relying on an employee to represent the brand, Good American has opened its doors to its consumers—-those that have made the successful brand what it is today. The brand has also taken an entrepreneurial DTC and marketing approach by not just selling the product but also opening their doors to young aspiring fashionistas, entrepreneurs, and models through a Fashion Industry Mentorship or the chance to star in their next product campaign. 
Good American is always interested in what their consumers have to say. Instead of solely relying on fashion experts, Good American has done a great job of connecting with the local community for product feedback and encouraging local women to participate in photoshoots, meet current Good American models, and enjoy the experience of visiting Good American pop-up, beyond their digital ecommerce site.
DTC for Plus-Size Fashion Brands
Most recently, the plus-size fashion brand Hours used the DTC model to provide sustainable clothing options to plus-size consumers. The goal is to provide more inclusive options to consumer needs that traditional retailers often do not provide.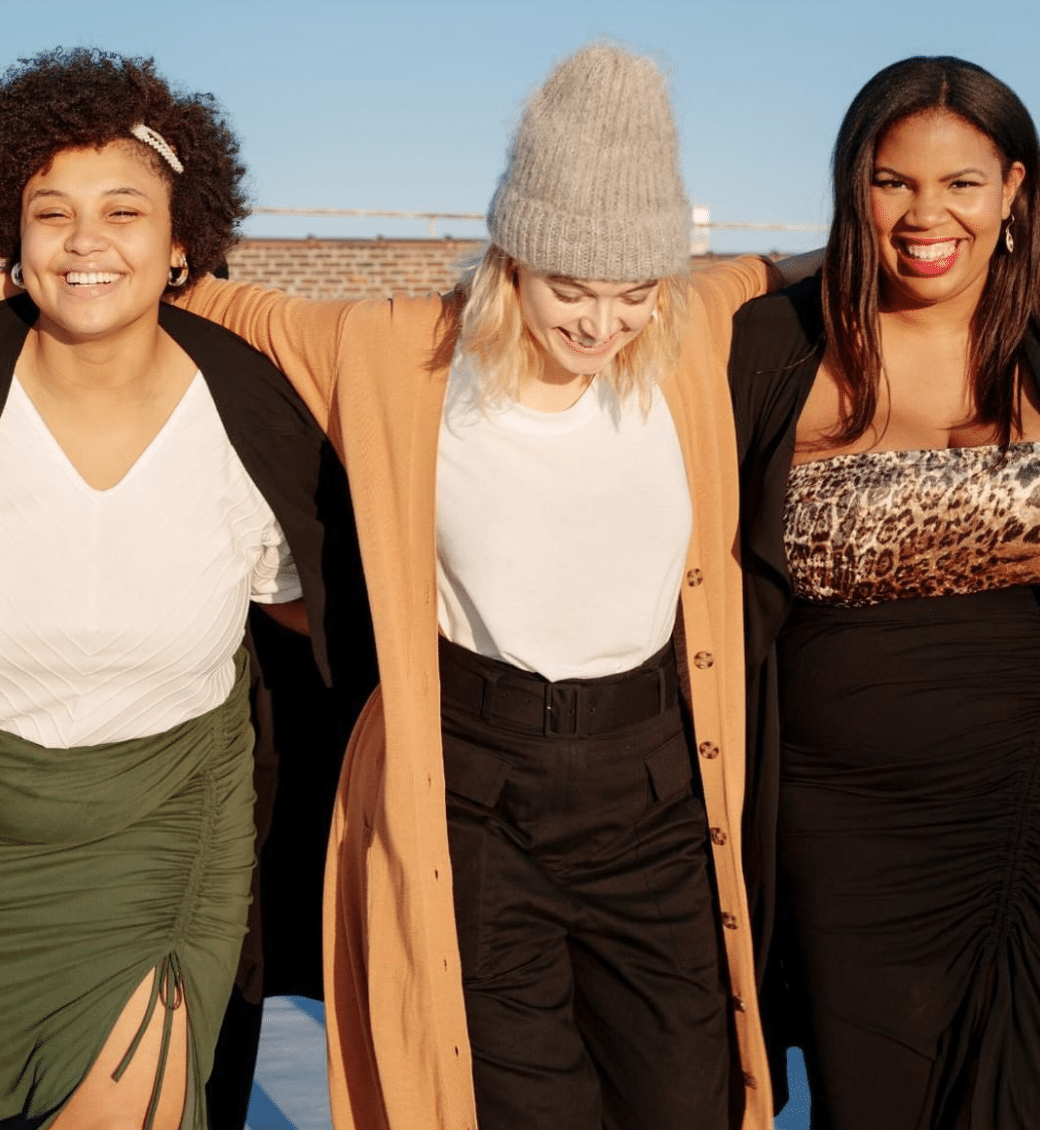 Photo Courtesy of Hours Instagram
Consumers are more likely to show brand loyalty with brands that follow the DTC model, provide affordability, and show a sense of understanding of the modern consumer and keep the feedback loop for their consumers open.
CEO Harroop Gulati Kaur told Glossy, "most options for women in this size range occupy lower-price tiers, or they're created as an afterthought, or they're in non-sophisticated silhouettes and designs."
There are benefits for indie brands to go the DTC route instead of the wholesale approach, as explained by Hours CEO Kaur:  "Going DTC in plus-size fashion is also the best way to reach women where they're already shopping," she added. 
Do Some Retailers Fear the DTC Model?
Digitally native brands have often been dubbed as disrupters by successfully using the DTC business model. They are known for focusing more on quality and creating an experience for consumers (predominantly Millennials and Gen Z) rather than solely promoting products.
It's no wonder big brands are feeling threatened or worrisome about indie companies using a DTC model to reach their consumers in new, innovative ways.
For brands that take the DTC approach, consumer input is very important to them because it's what helps their brand truly stand out from major retailers. This approach is enough to pose somewhat of a threat to big retailers and "legacy brands" that might not have the advantage of a niche line, however.
The success of DTC is largely due in part by consumers who care about the face behind a brand, as well as where and if their products are being made in a sustainable manner. Some large companies are concerned that they don't have the same charisma as indie brands. In fact, the Globe and Mail reported that in the past few years, large companies lost billions of dollars to smaller, independent brands.
"Large CPG corporations have since tried to launch DTC brands but fail to move fast and, frankly, the DNA of these brands is corporate, which consumers can smell from a mile away," the Globe and Mail reported. 
Some large companies have decided to acquire younger, thriving indie brands since they feel they cannot match up to their caliber of success, the Globe and Mail and explained.
But there's also plenty of room for big brands to take away key ideas from the successful indie brand DTC movement such as incorporating a strong mission statement to amplify or strengthen brand loyalty, and to create an authentic bond with consumers beyond the product. Being transparent and also having a social media presence can help big brands focus more on what their brand can offer beyond the product.
These days, it is not enough to have a physical presence. Brands must also be digitally creative and find ways to think outside of the box, come up with daring and innovative ways to help consumers be a part of the experience. Brands must also align themselves with authentic storytelling and social causes they are most passionate about as well.
Sources:
https://smartercx.com/how-direct-to-consumer-retailers-are-disrupting-the-segment/ 
https://digitalcontentnext.org/blog/2019/06/04/dtc-brands-are-disrupting-ecommerce-and-advertising/
https://www.adweek.com/brand-marketing/these-direct-consumer-brands-are-disrupting-beauty-industry-169435/
https://www.adweek.com/brand-marketing/qa-meundies-founder-and-ceo-on-battling-in-the-jam-packed-direct-to-consumer-space/ 
https://www.meundies.com/membership 
https://www.adweek.com/brand-marketing/these-direct-consumer-brands-are-disrupting-beauty-industry-169435/ 
https://www.usmagazine.com/celebrity-body/news/khloe-kardashian-announces-good-american-workout-clothes/ 
https://www.goodamerican.com/blogs/good-times/emily-skye-tammy-hembrow-partner-workout 
https://www.lamag.com/culturefiles/good-american-model-call/ 
https://www.glossy.co/fashion/traditional-retailers-wont-carry-our-assortment-why-plus-size-brands-are-favoring-the-dtc-model 
https://www.theglobeandmail.com/business/small-business/startups/article-direct-to-consumer-brands-are-becoming-massive-but-canada-is-falling/ 
https://www.groupm.com/news/big-companies-can-benefit-small-dtc-brands-show-pathways-growth