Mobile App Development
We work closely with our clients to create versatile, user-oriented and visually appealing mobile apps for iOS, Android and Windows platforms.



iOS and Android Development
Smartphones and their attendant app stores have changed the way that businesses interact with customers, vendors and employees. If you can't capitalize on this connected world, your business is missing out on opportunities to build new relationships. At Absolute Web, we empower our clients with mobile apps tailored to their organizations. Whether you need an enterprise-level app to streamline operations or a mobile sales portal, we can develop an app that builds business value.
Leverage Mobile Apps for Enterprise & Consumer Use
Developing mobile apps is something we're passionate about here at Absolute Web Services. We think of ourselves as your partners in the mobile app development process, and we get invested in your organization's success. For us, designing a great mobile app is about more than just giving users the basic tools they need.
It's about understanding your organization's mission and knowing how a mobile app can help you meet it. We'll guide you through the process of creating a powerful app that exceeds expectations in terms of both functionality and user experience. We know that the point isn't just to get people to download your app. It's about making an app that consumers will love. With enterprise solutions, it's about making an app that makes life easier for your workforce, vendors and clients.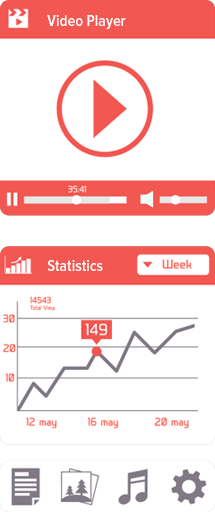 Our App Development Services
We offer an array of mobile app development services geared to increasing business value and building brand awareness. To meet your mobile app needs, we provide:
mobile strategy planning and
support
app development,
engineering and testing
user experience
(UX) design
PSD to mobile app
conversions
comprehensive lifecycle
management
Work With Us
We start by talking about what you're looking for and asking questions about your organization's goals. From day one, our mission is to explore all the options and to build the app that will provide the absolute best value for your business. At Absolute Web Services, supporting our clients like that is what we're all about. Get in touch today to set up a consultation to talk about your mobile app development needs.