April 10, 2020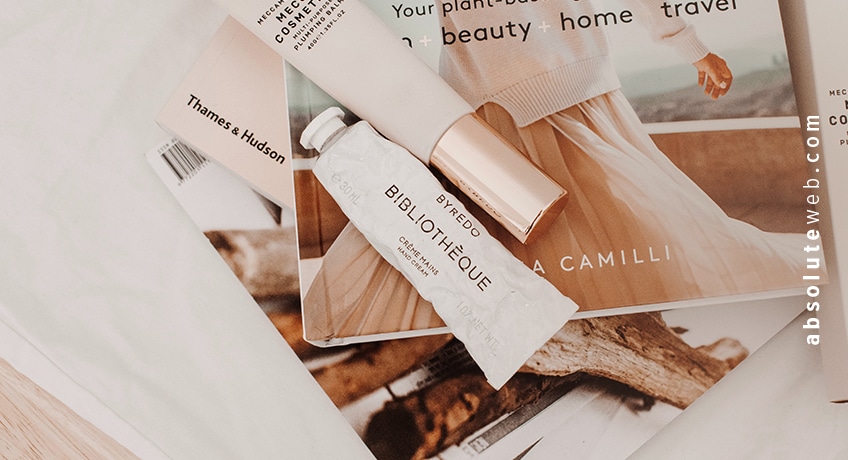 How to Encourage User Generated Content and Why It Matters
User-Generated Content is the lifeblood for many brands. It drives the content pushed out on social media, the website, paid media, and also fosters a brand community based on a foundation of sharing and engaging. UGC is critical, for many reasons, but here are just a few notable ones.
More Compelling Ads 
Ads tend to be more effective when they feature real people using and loving a product. Ads are sometimes known to be slightly salesy and maybe borderline inauthentic, but when you place an honest piece of content from a real-life person, the ad starts to feel a bit more compelling, relatable, and trustworthy.
Social Proofing 
Content is a consistent conversation among D2C brands as it drives key channels like Instagram, Facebook, TikTok, and more. Additionally, many websites rely on UGC, especially in the form of Instagram posts at the bottom of the homepage or product detail page. The use of User Generated Content on the website is crucial for social proof, content variety, and overall community building. We're keen on Foursixty for these key UGC functionalities.
Peer-To-Peer Marketing 
How many brands are you a customer of that you saw a friend or influencer post about on social first? Peer-to-peer marketing is one of the most effective ways to reach new customers that fall within your desired consumer categories.
---
How To Encourage More UGC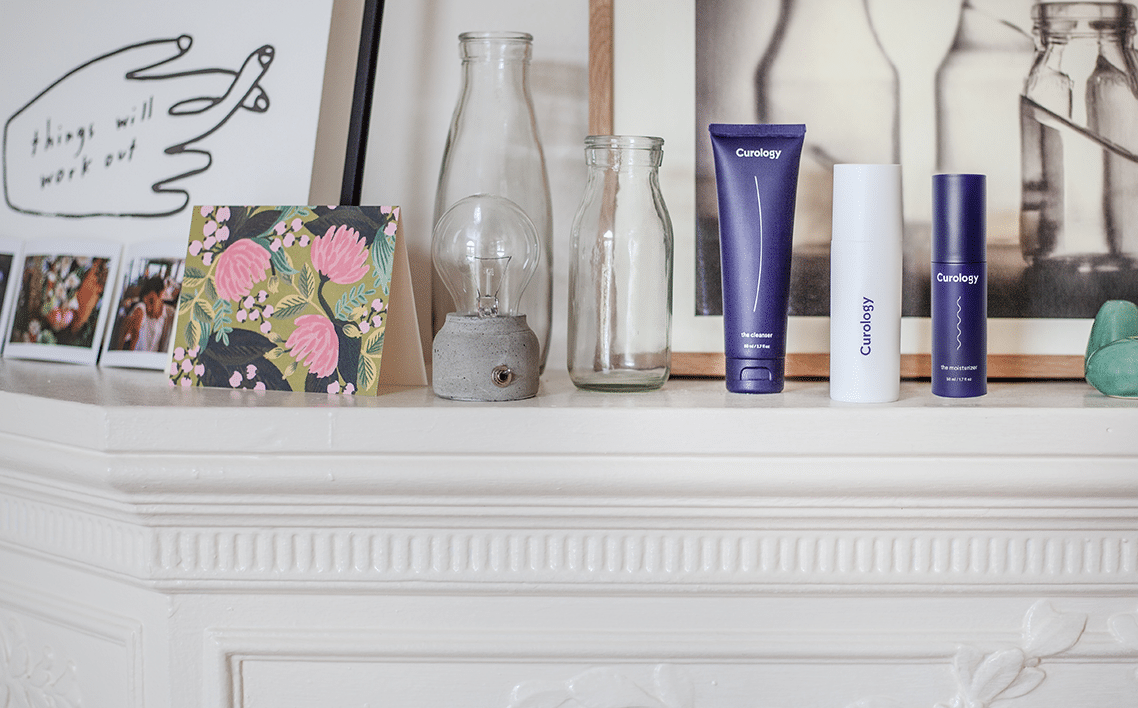 Express Appreciation For UGC That Already Exists
Always, always, always (we mean ALWAYS) respond with more than just a "like" when someone posts a picture of them using, enjoying, or feeling inspired by your product. One of the best ways to encourage more UGC is to express your excitement and appreciation for current UGC through commenting and sharing. It's important that you make people feel part of the community when they share your brand!
Packaging Aesthetic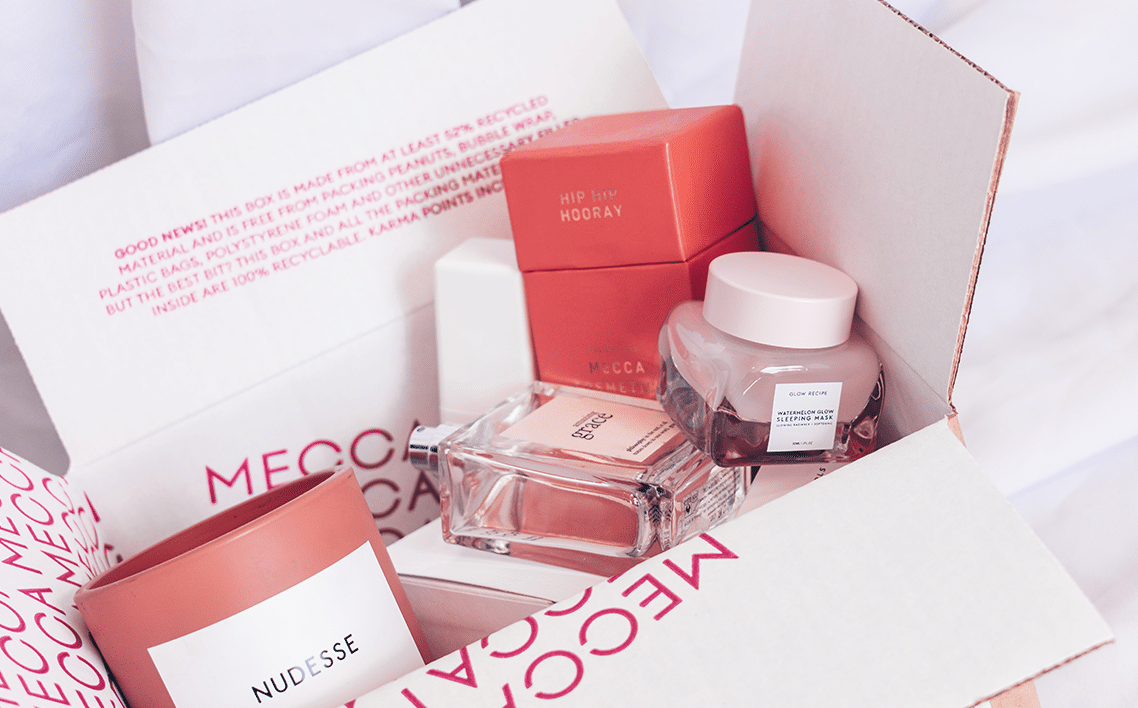 People are more likely to share things that are cool, funny, beautiful, or interesting, especially on social platforms that are highly visual like Instagram. Packaging and unboxing experiences are worth the investment, considering the possible influx of content your brand could receive because of it. Remember, free content isn't free. Invest in your packaging and unboxing experience, because if it's good, it will be shared.
One Word: Incentivize 
Utilize rewards programs that incentivize customers to share video and photo reviews for extra rewards points or freebies. Not only does this encourage more User Generated Content, but it encourages reviews, which are an essential factor in many user's buying decisions. For reviews, we love Okendo, as it integrates beautifully with one of our go-to rewards apps Smile.io.
Make Being A Part Of Your Brand Accessible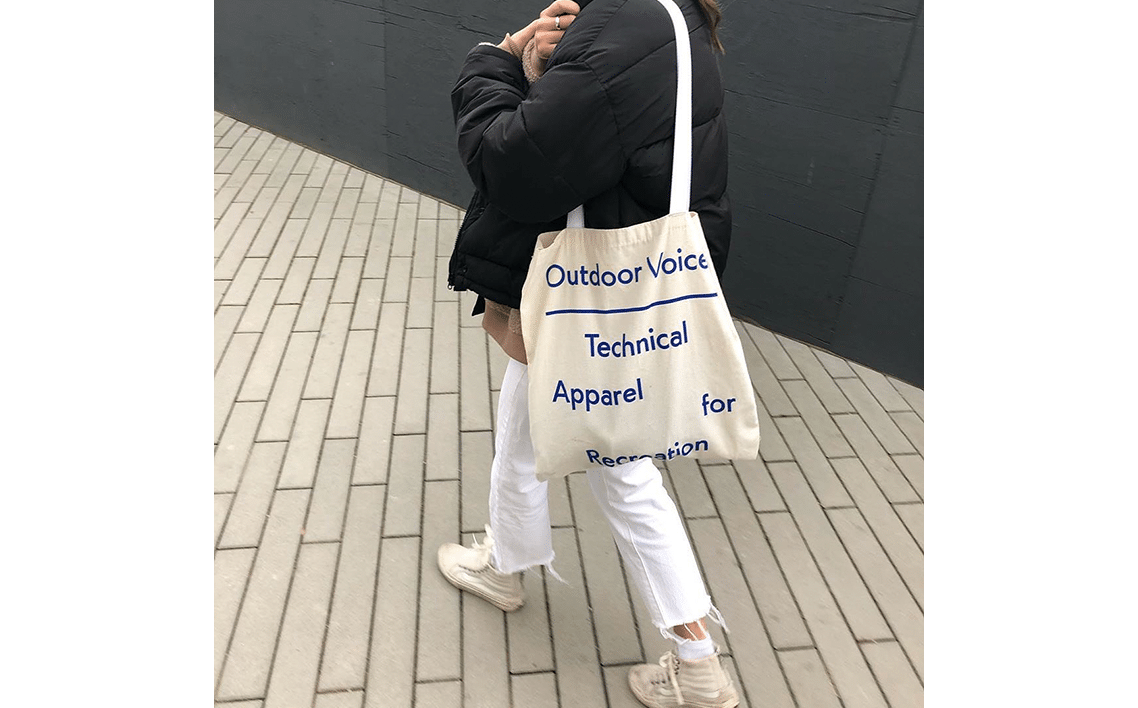 Photo Courtesy of Gray Matsen via Outdoor Voices
If your price point is on the higher end (typically meaning you carry nothing below $50), consider creating a product that is accessible to more people. For example, offer branded canvas tote bags, hats, stickers, or pins. This allows more people the opportunity to buy and share your brand whom otherwise might not have been able to do so as frequently. These people are often your best advocates, so do everything you can to acknowledge them and make your brand accessible to them.
UGC offers a lot of value for both consumers and brands. It bridges gaps and provides an even more intimate and meaningful shared digital experience. After all, we're all in this together!