April 18, 2014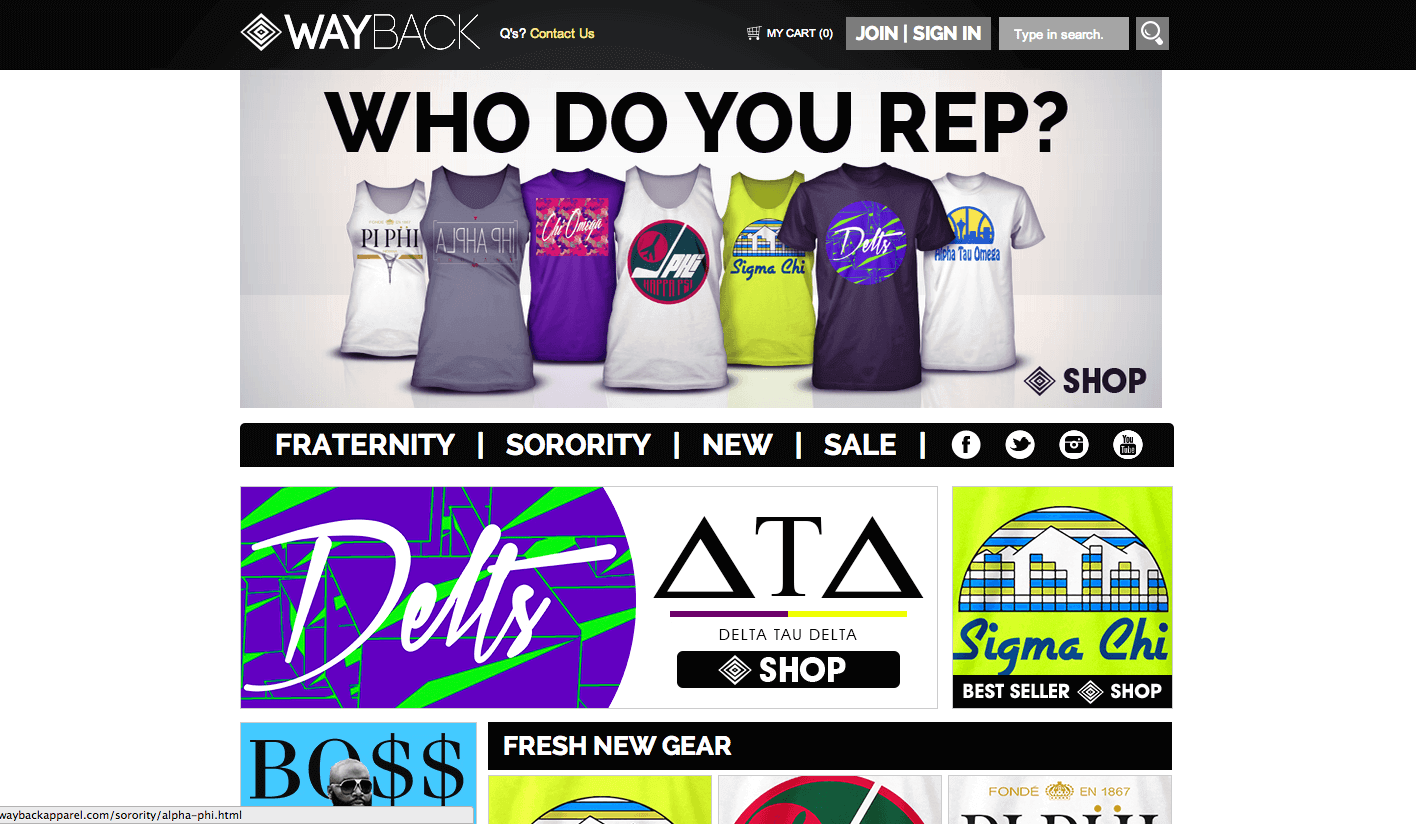 WordPress Design Meets Fraternity/Sorority Apparel Showcase: Wayback Apparel
A great WordPress website design often means creating a showcase of merchandise that reflects the design of the products themselves. The Absolute Web Services Miami web design team worked together with one of our favorite clients, Kotton Zoo, to create a custom design for Wayback Apparel. The site is built from the ground up to feature apparel designs front-and-center on nearly every page of the site.
Wayback Apparel features unique designs that represent fraternities and sororities from all across the country. The new, dedicated website makes it easy for brothers and sisters to rep their brotherhood or sisterhood.
Meeting the Needs of a Niche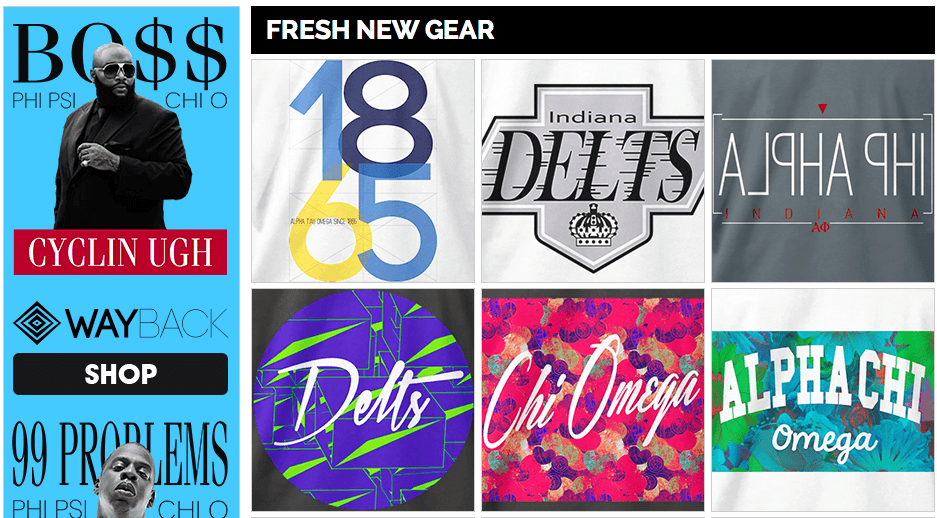 The business model of Wayback Apparel revolves around meeting the needs of a niche. The graphic t-shirts, hoodies, and tank tops appeal to a distinct group of consumers. We worked hand-in-hand with Kotton Zoo, the power behind the brand and a well-known EDM apparel house, to create a site that turned visitors into customers.
Each design has a prominent space on the homepage of the website. When a user hovers over a graphic, the individual designs switch to show exactly how the graphics will look on a t-shirt, hoodie, or tank-top. This gallery format makes it easy for people to shop without having to navigate and search through pages of products.
Our WordPress web design team spent time developing a concept that would match the branding of Kotton Zoo while still differentiating thenew site enough to give it its own personality. Wayback Apparel is both distinctly itself and a part of the Kotton Zoo brand. The Absolute Web Services web design team also implemented an easy to use shopping cart system. Breaking down as many barriers between initial visit and purchase helps improve conversion rates.
Meeting the needs of this niche of consumers was no easy task. At Absolute Web Services, we rise to the challenge to meet the needs of our clients and their customers.