August 12, 2020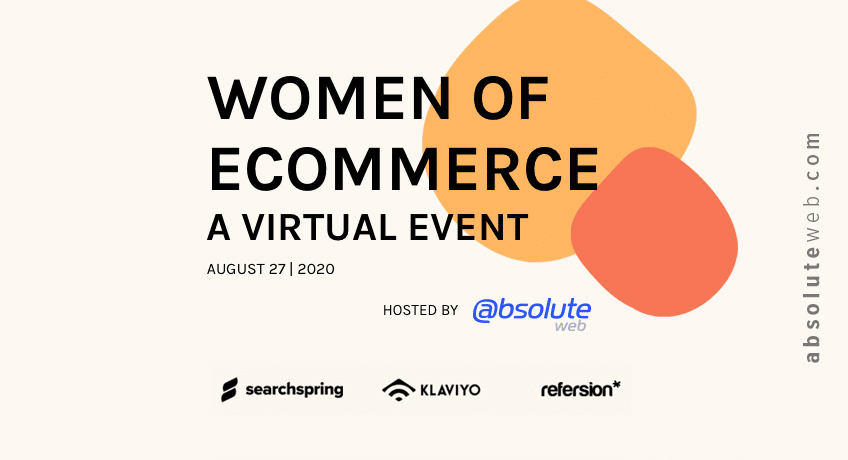 Women of eCommerce: A Virtual Event
We are thrilled to announce that in only two weeks we will be hosting our very own virtual event called Women of eCommerce, spearheaded and moderated by Absolute Web.
The virtual meet-up will take place on August 27 and has some seriously intelligent and driven speakers that will join in on the conversation. Our panel of leaders, featuring Chantele Gibson from Searchspring, Amanda Smith from Klaviyo, and Shakima Franklin from Refersion are powerful voices in the industry and we're excited to hear their stories and have them share their expertise gleaned from years of hard work and execution. The topics we set out to discuss will range from loyalty program strategies to effective merchandising strategies. Basically, we'll be covering many basics of eCommerce, and beyond.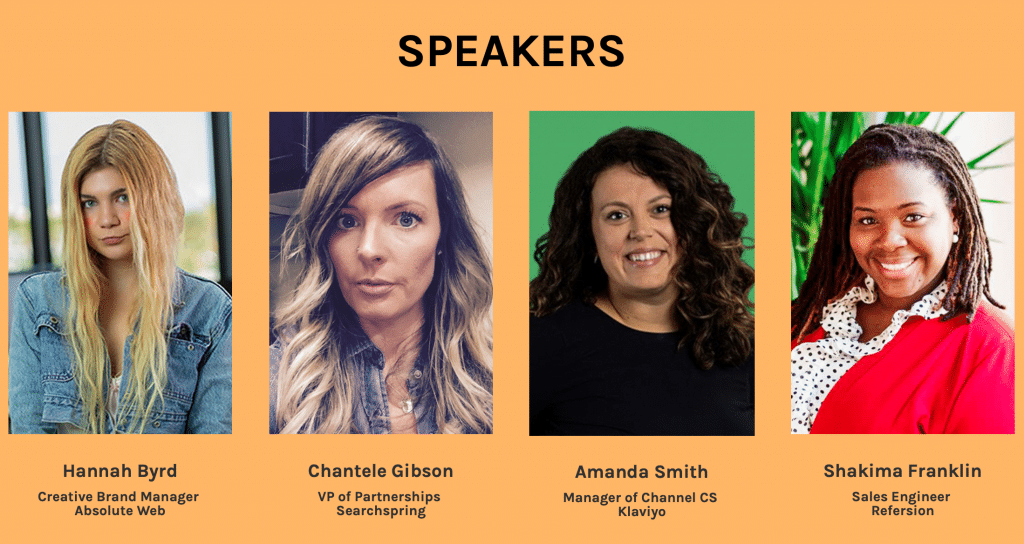 We look forward to hosting Women of eCommerce and opening up the floor to answer your hard-pressing questions. Empowered women, empower women and that's what we're here to do. Sign up today so you don't miss your chance to learn and grow with us. Any and all are welcome. We can't wait to meet you through the internet!