April 15, 2020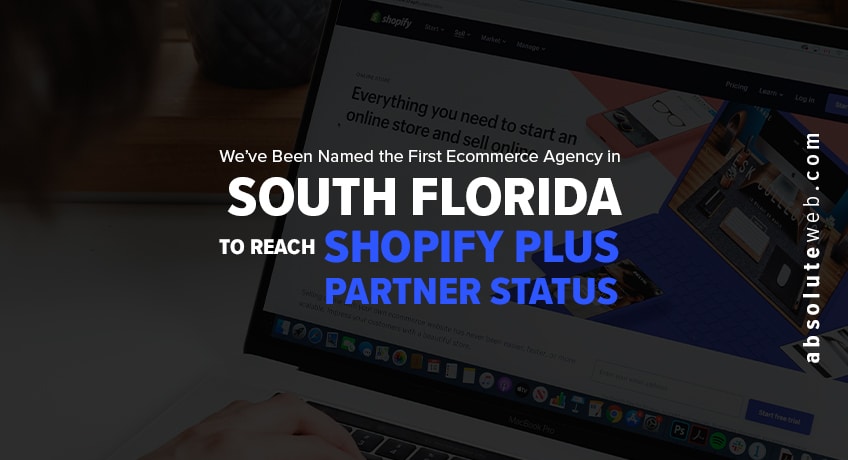 We've been named the First eCommerce Agency in South Florida to reach Shopify Plus Partner status
We are excited to announce that Shopify has selected us as a strategic partner due to our long-standing success in developing and managing high-performing digital strategies for our eCommerce clients. We are honored to be the first and only agency in South Florida to reach Shopify Plus Partner status!
Shopify Plus is Shopify's eCommerce offering for high growth and high volume brands, with numerous innovative features to help businesses scale and reach their eCommerce goals. Some of the notable features of Shopify Plus include lower transaction fees for merchants, wholesale/B2B functionality, nine additional store clones to grow your business internationally (e.g. .com .au, etc), custom checkout, advanced discounting, unlimited staff accounts, and more.
The Shopify Plus Partnership program helps businesses easily discover, identify, and validate the effectiveness of digital marketing and eCommerce agencies. Now, we are a certified and highly-trusted member of this exclusive community of agencies recognized by Shopify Plus. We are also recognized as a leader in the Miami web design scene, that solidifies our value proposition for the brands we work with.
Our COO, Sergiu Tabaran, couldn't have said it better: "Our team, here at Absolute Web, has worked extremely hard to level-up and be recognized as a Shopify Plus Agency. This is the result of years of quality work and great feedback from our Shopify clients. It's a moment that we are all extremely proud of and validates our work and choices as an agency."
Interested in Shopify Plus for your business? Learn more about our experience, past clients, and the benefits here or contact us today!
As Featured In: