January 12, 2018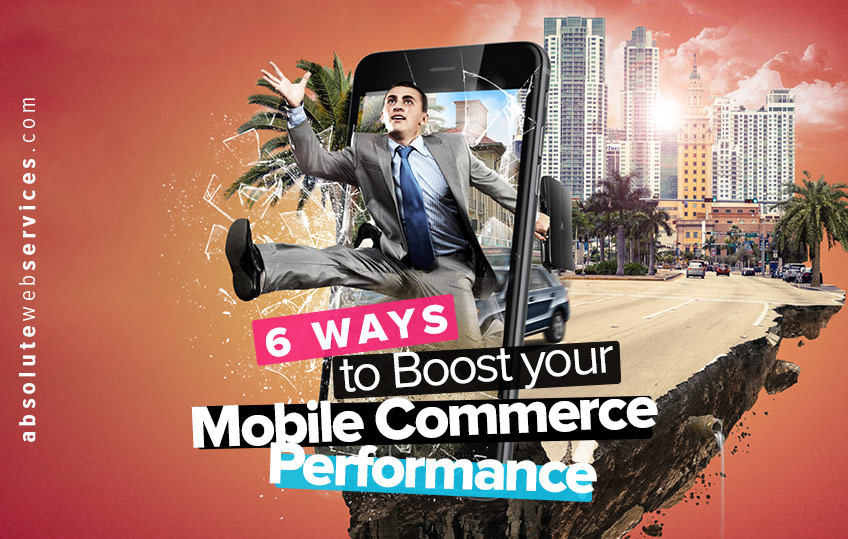 Six Ways to Boost your Mobile Commerce Performance
Mobile commerce has been on the rise over the past few years and it's continuing to progress. This can be attributed to all of the technological advances that are making it easier for people to shop from their mobile devices. However, there are still some factors that prevent companies from being able to fully benefit from mobile commerce.
Many consumers get frustrated when attempting to shop online and end up abandoning the process. One of the biggest factors is that smartphones' have small screens, which makes it difficult for users to view product details and payment information is also hard to enter, especially because many sites are not mobile optimized. Consumers also feel less secure entering their payment information on a phone versus a computer.
The best way to boost your mobile commerce performance is to address these issues and we've got a few tips to get you on the right path.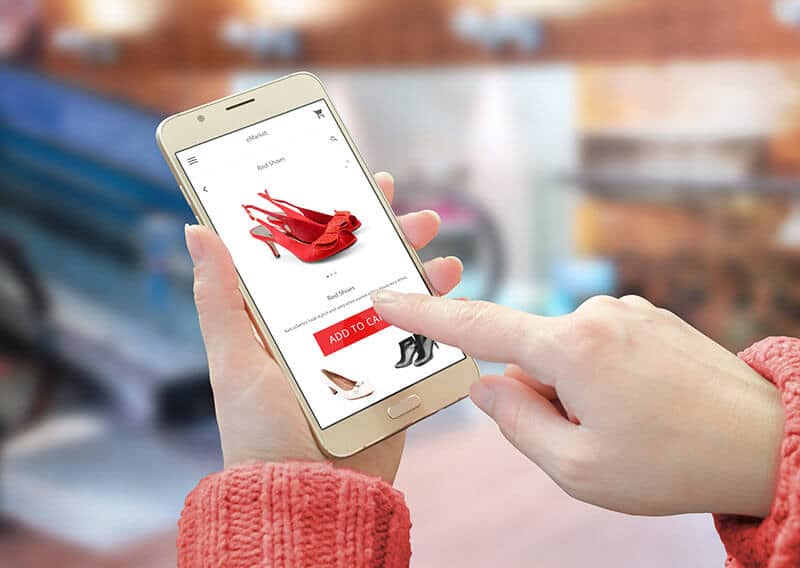 Be Sure to Master the Basics First
You have to make it easy for consumers to login to their accounts on their mobile phone. Your product pages should feature big, high-quality photos that the consumer can zoom in on and the checkout process should be as short as possible. Do not concern yourself with special features until you've got these basics covered.
Make Product Search Effortless
When consumers go to purchase things from their mobile phone they usually already know what they want. They're rarely just browsing, so it's important to make searching for products simple. Most websites have thousands of products and when you're trying to process everything on such a small screen, it can become frustrating for the consumer and this could lead to missing out on a sale.
Consider a Mobile App
People who download your mobile app tend to be loyal fans. When they register within the app you then have access to their name, location, and the products they seem to be interested in. All of this information gives you the opportunity to customize your user experience. For example, with this data you can personalize push notifications and emails with applicable information like what the consumer previously looked at, which will get them to go back to your website to make a purchase.
Utilize Push Notifications
It is imperative to re-engage consumers and the most effective way to do so is by using push notifications. When your shoppers add products to their cart, but decide not to checkout, you can send them a push notification including their name and the items in their cart to push them toward making the purchase. Sending out push notifications using the app in-box and sending emails at scale with increase revenue.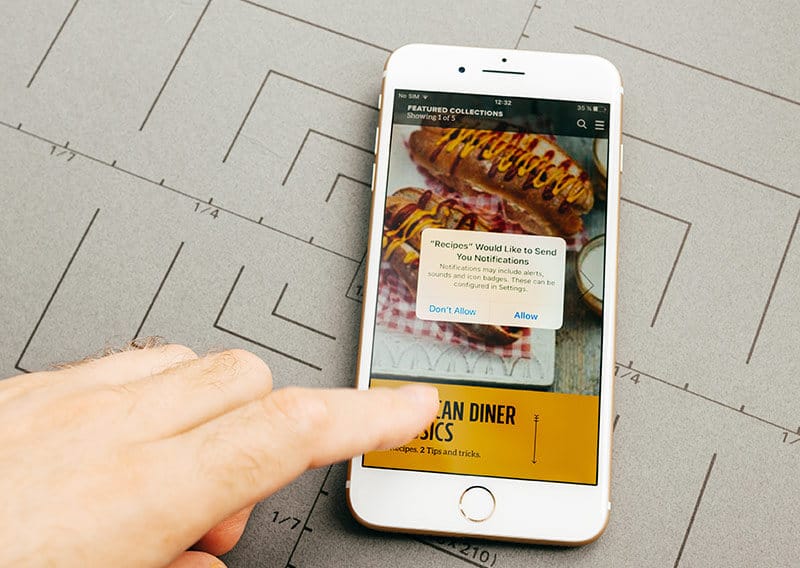 Take Push Notifications to the Next Level
If you're going to use push notifications, you need to make it simple for shoppers to make purchases when they open the notification. This includes offering a sign-in option with stored information from the consumer's previous checkout and offering payment with a digital wallet or Apple Pay.
Emphasize Mobile Site Security
Data breaches have become far too common, and it can cause businesses to lose consumers. Some of the main access points that need to be secured are mobile apps, mobile Web browsers, and APIs. Solutions that already exist that look at device ID, blacklists, and IP addresses are slowly becoming ineffective as people committing fraud switch up their patterns. Businesses should start using machine learning with distinct categories that can be used to build consumer-device behavioral models.
Closing
Now that you've got the scoop it's time to step up your mobile commerce game. The main goal is to make the consumer's entire mobile shopping journey smooth. Once you accomplish that, you'll get more traffic on your site and increase sales.