November 4, 2018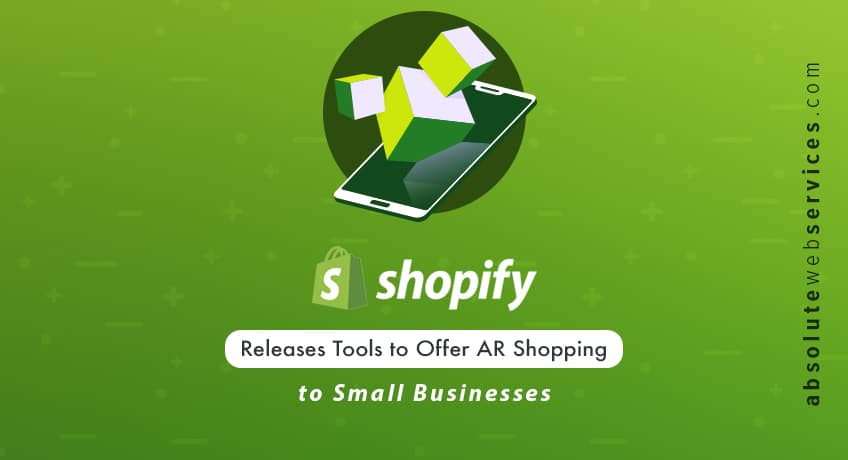 Shopify Releases Tools to Offer AR Shopping to Small Businesses
Augmented Reality Evolution in Mobile
Augmented reality (AR) has changed the mobile shopping game by bringing products to life right in front of you through 3D imagery that you can enlarge, explore from all angles, and even put it directly in the environment around you.
For the longest AR has been viewed as the bridge between in-store and online shopping, but there are some limitations. AR tools are not 100% responsive and that can make comparative scale difficult. Another road block is that AR is expensive and tech heavy, which limits accessibility for a lot of small businesses. However, Shopify is on a mission to change all of that. The company has built a services marketplace to help its merchants create 3D models of their products.
Since Apple recently announced AR Quick Look, Shopify can now enable these 3D models to be viewable in AR directly through the Safari browser on iOS 12 devices, with no need for a separate mobile app or a bulky headset.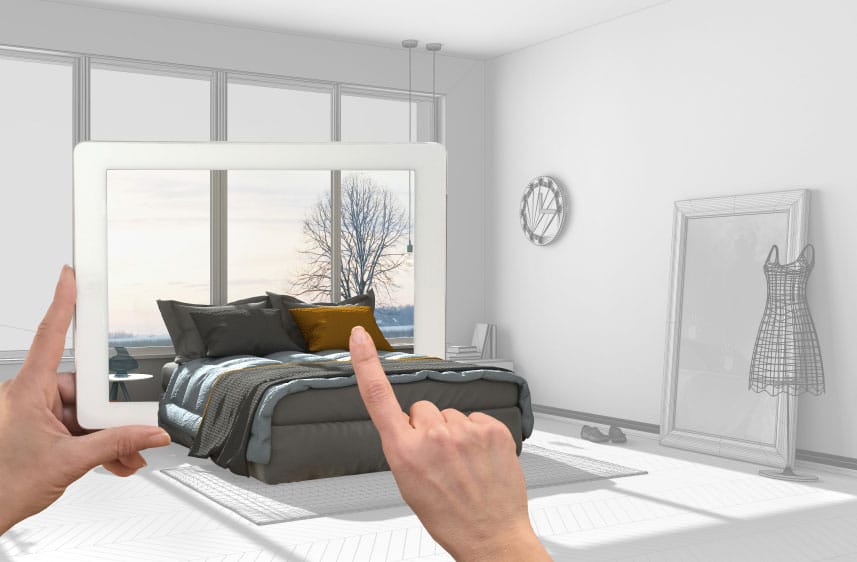 Web-powered augmented reality shows the progress being made to make AR experiences available to the everyday shopper through mobile browsers. Some Shopify merchants have already modeled their products through Shopify AR in anticipation of AR Quick Look. HORNE and Pure Cycles are two businesses in this group that shared their visions with Shopify for the new AR service and the process of developing detailed 3D models of their products.
Augmented Reality adds another dimension to Product Pages
Pure Cycles is a company that sells cheap fixed gear bicycles in a retail store and online. Co-founder, Jordan Schau and his team are thrilled about Shopify AR potentially providing an immersive shopping experience that empowers consumers to remotely explore every aspect of their products, which is something that isn't possible with photography.
AR Shopping Accessible for a Large Part of Their Market
Jordan has used AR enabled apps like Strava in his everyday life, but he was skeptical about consumer adoption until now.
Jordan said, "Getting someone to download an app [with AR capabilities], and then use that as their main shopping app offers major friction for the user. But having it just baked into the browser—Safari, which is already taking an increasing share of our traffic—I think it's just going to explode."
Today, in the United States Safari retains almost half of the market share for mobile browsers and that means with iOS 12 a significant amount of Apple devices will be ready to shop with AR.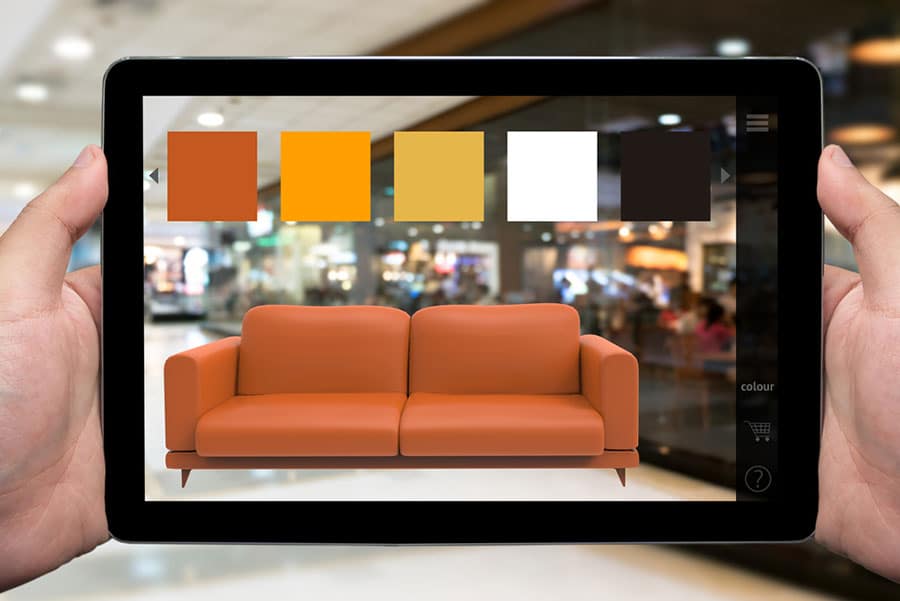 Jordan added, "It's pretty complicated and expensive to shoot all the angles to every bike, in every color that we'd want,". With AR Quick Look, Pure Cycles can give their customers a more advanced way to become familiar with its products before they walk into their bike shop. He still believes that there isn't anything like actually going into a store to see and test a bike in person to find the right one, but he says that Shopify AR provides shoppers with almost everything they need to make the right purchase decision.
Augmented Reality solves some of the simple things that can become challenging when shopping online. It makes a huge difference when you're able to see the bike in front of you. You can see more details and you can see the actual size. Having the answer to small questions like do I like this seat, or will this fit in my living room will help decrease abandoned shopping carts.
In addition to product pages, web-powered AR can also change whole industries, mainly those where purchase decisions depend on the context of where the products are used.
Shopify AR Experience with HORNE
HORNE offers authentic and unique home furnishing products and because there is no physical store location Shopify AR is beneficial for this company. With Shopify AR consumers can see if a product compliments their space by putting it next to things they already have.
Founder of HORNE, Ryan Walker says that he's aiming for the AR experiences to make consumers more comfortable with making such a big purchase online.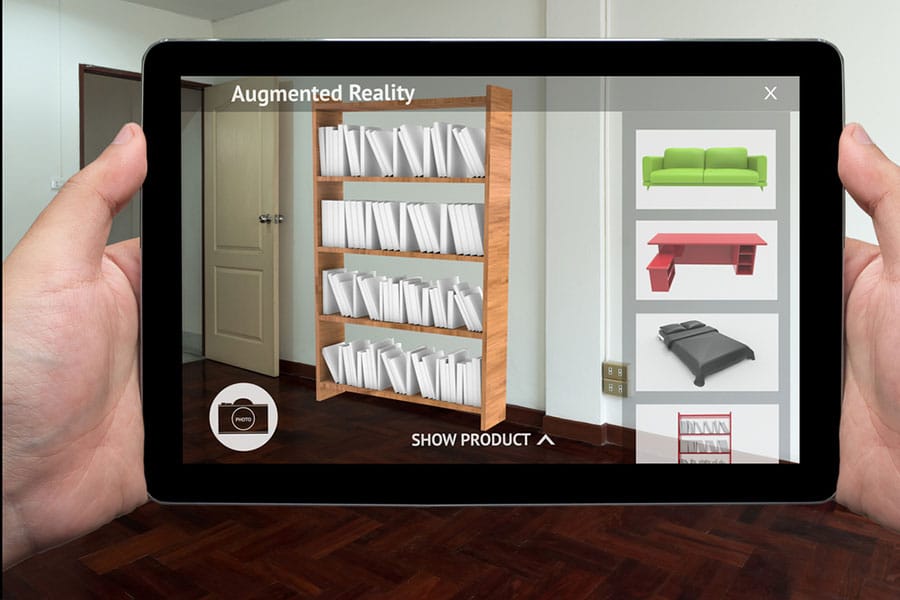 Augmented Reality isn't just about boosting conversions, but also to limit returns. Being able to see what a product would look like in your space through your smartphone brings consumers closer to the idea of owning it. However, it's not what has Ryan pumped about Shopify AR, it's having happier customers.
The Future of Shopify AR
Shopify AR has an accessible toolkit for businesses to design their very own AR experiences. These include services marketplace of 3D modelling partners, the 3D Warehouse App where you can save your models, and a simple way to add AR Quick Look support to your store. As Shopify AR experiences continue to flourish, its goal is to make it more accessible and more valuable for merchants and consumers.