October 3, 2017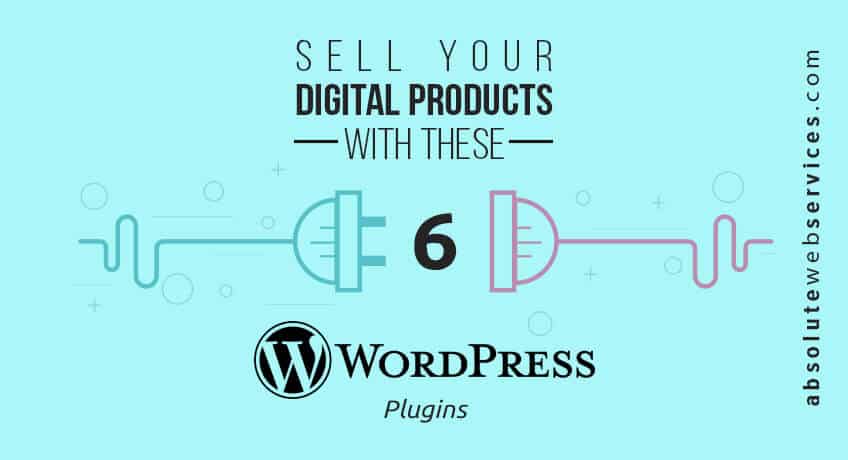 Sell Your Digital Products with These 6 WordPress Plugins
With the ability to buy practically anything online, more and more people and businesses are turning to selling their products and work digitally. But how do you choose the right platform for this? There are a lot to choose from, which is why we've put together this list of six great WordPress plugins that you can install on your blog/website to start selling digitally online. Read our list to find out about each plugin and determine which one is right for you.
Easy Digital Downloads
Use this plugin and allow visitors to buy more than one download at the same time thanks to the shopping cart system. It's design and elements make for a seamless user experience. You can monitor how their product files are being downloaded by tracking date, time, and IP address of purchased and downloaded files. In addition, you can customize your settings to allow customers unlimited file downloads. They can download endlessly or you can restrict downloads by time and/or attempt. Want your customers to buy more? Create discount codes! These can be offered at a flat rate or percentage rate. Don't forget about bookkeeping; Easy Digital Downloads has full data reporting built-in to view stats, make custom reports, and more. And, you can easily integrate:
MailChimp
Dropbox
AffiliateWP
Stipe
PayPal
Zapier
Amazon Web Services
Envato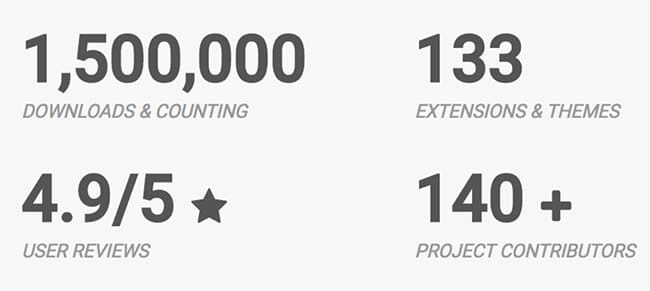 MarketPress (WordPress Ecommerce)
Sell digital products directly, without requiring external extensions. All leading payment gateways are supported, which means you are able to opt for what you support as a form of receiving payment in exchange for products. Create unlimited variations of your products, offer discounts, and more. MarketPress can help you begin your ecommerce journey and WordPress selling with ease.

PayPal Digital Downloads
Turn your WordPress site into an ecommerce and start selling products with PayPal. Get started in 3 simple steps: 1) install the plugin, 2) enter your PayPal business information on the settings page, and 3) place PayPal Buy Now buttons on your site by using the automatic button inserter. PayPal Digital Downloads allows you to keep customers on your site as the payment screen opens in a popup window. Why is this important? It means no more customers leaving during checkout! Another great feature is the level of security, which is greater than other plugins, eliminating the opportunity for anyone to break the URL and get your product for free.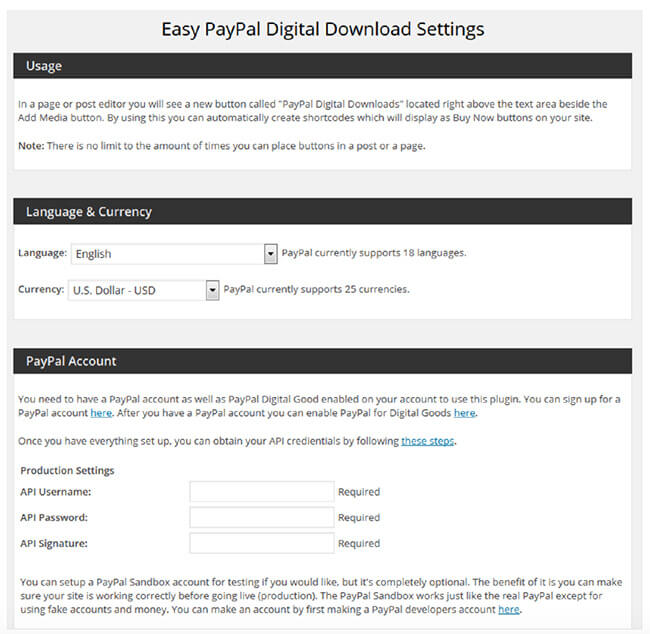 WooCommerce Checkout for Digital Goods
WooCommerce, one of the top ecommerce solutions for WordPress, has allowed tens of millions of online stores to be in existence. The platform is highly customizable, and with the WooCommerce Checkout for Digital Goods plugin, you will be well on your way to selling digital products. No need here for all the customer information that is usually required for selling physical products. Because it is managed by the payment gateway, you are left with a simple checkout process for customers to purchase your digital products.

Selz
Build your online store directly into your WordPress blog and sell digital and physical products.This easy option doesn't require much technical knowledge, only the ability to install your plugin. Customers will be happy with the fast download speeds available through the global CDN. In addition, they will be sure to like automatic delivery options including download, stream, save to Dropbox, or send to Kindle. You also have the ability to automatically email past buyers to inform them about updates and let them download free of charge.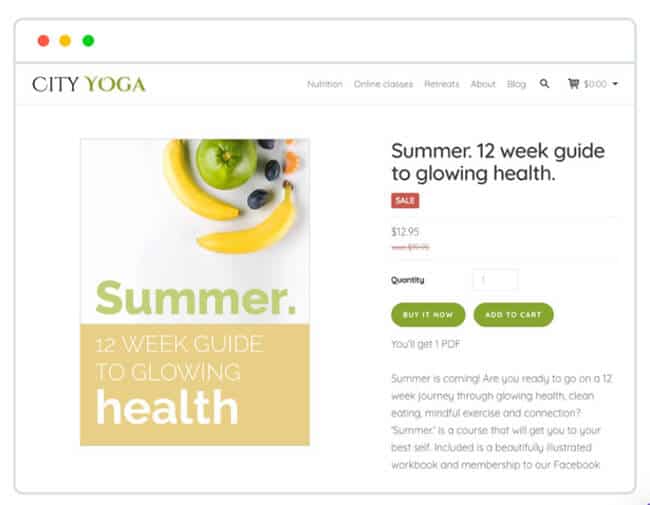 Oronjo
Use Oronjo to sell digital downloads directly to your customer. It will list your products and deliver them automatically to the customer after the purchase process. With Oronjo you can easily import and update your products into your WordPress website/blog, add buttons (sans coding), sell multiple products in one transaction, and more. Be sure to take advantage of it's various features including PayPal checkout, low transaction fees, automatic delivery, fast downloads, and the secure connection.