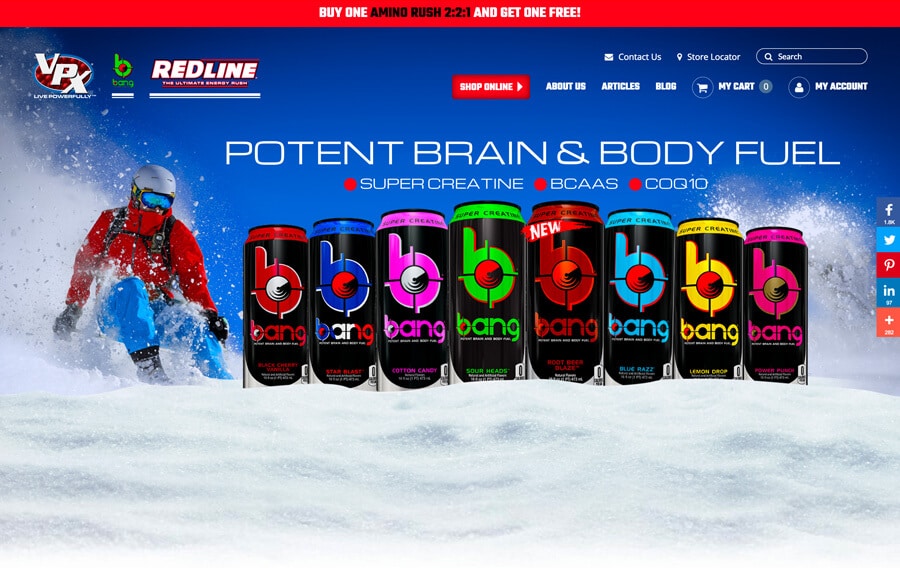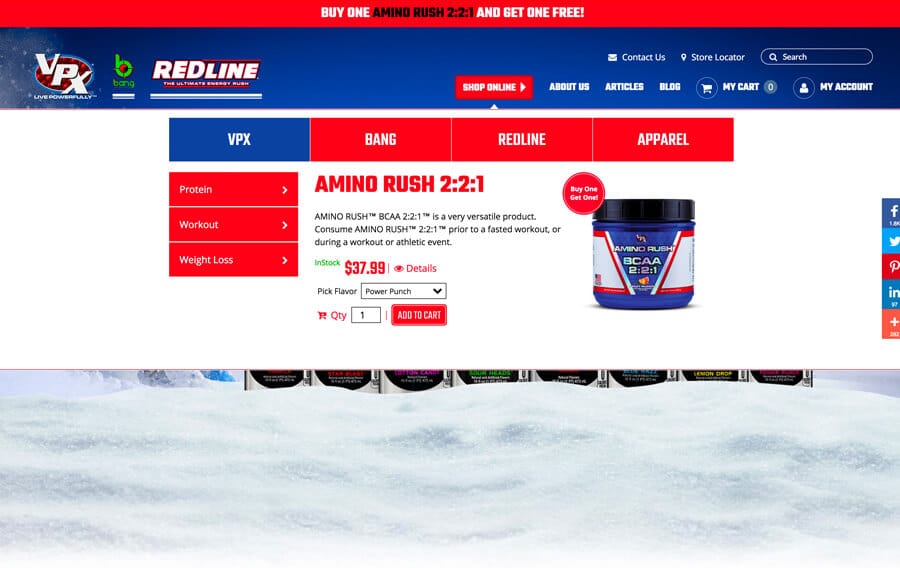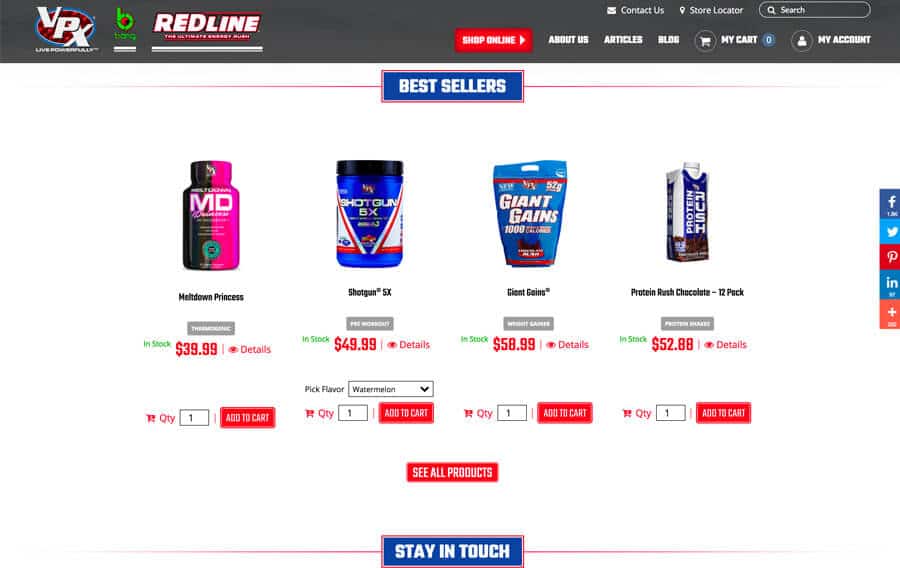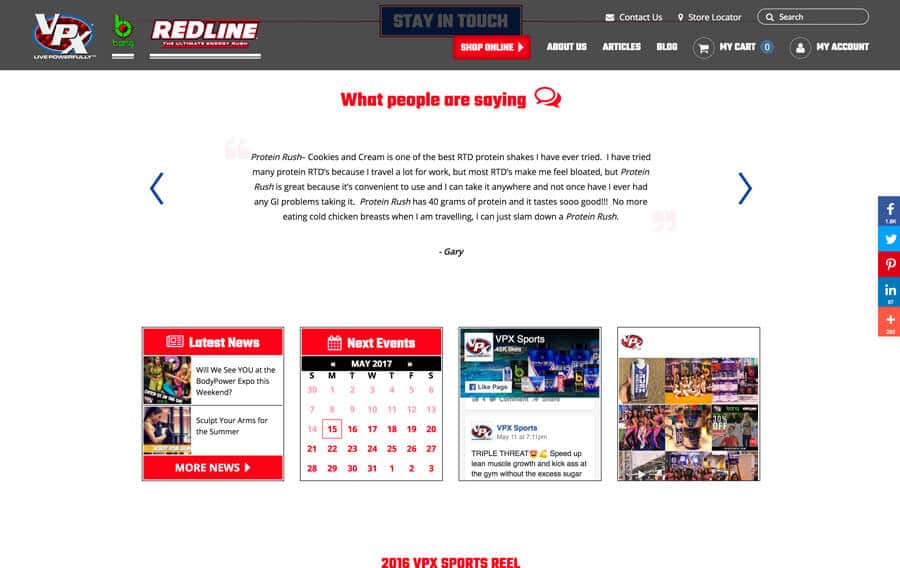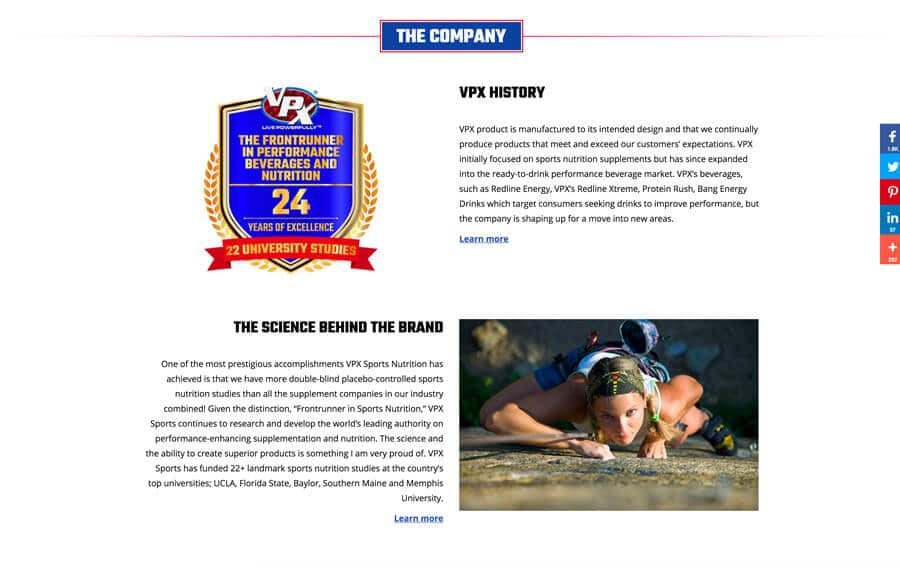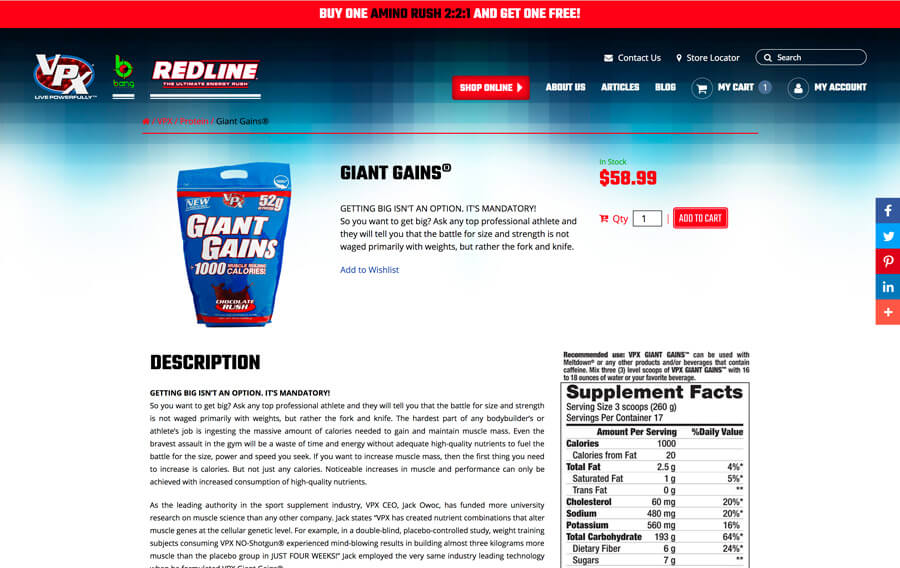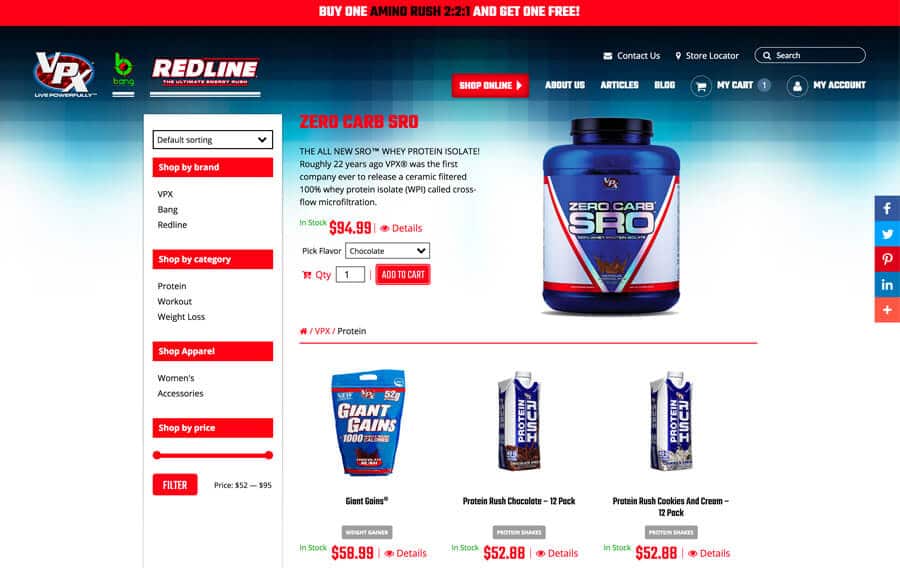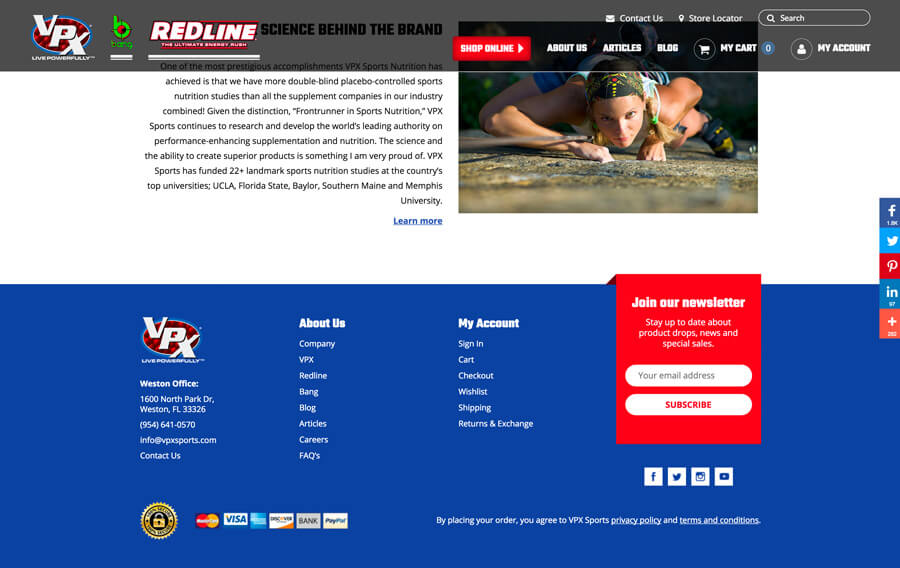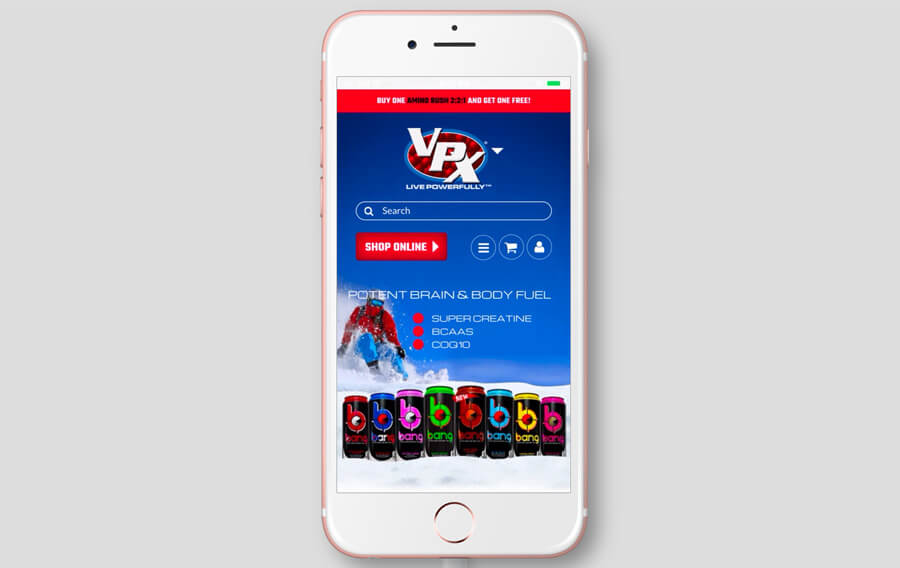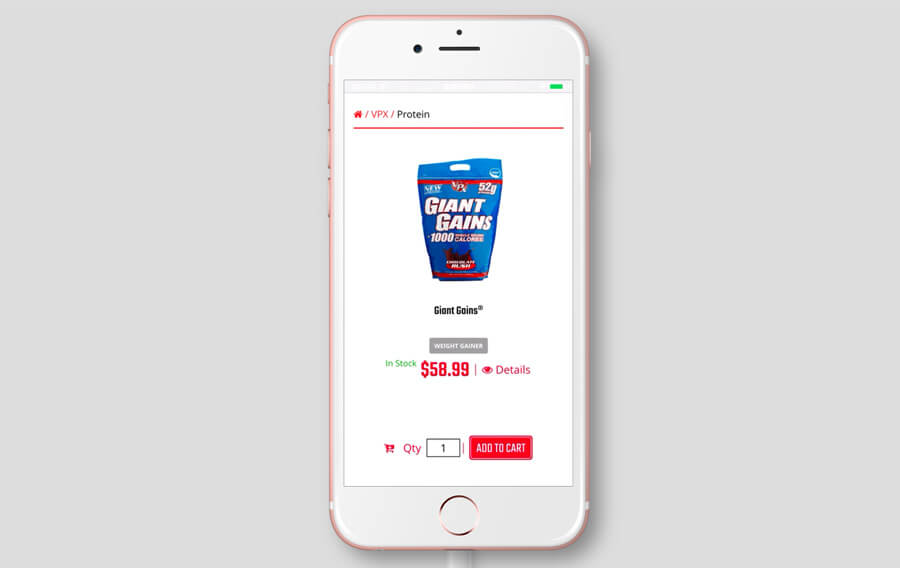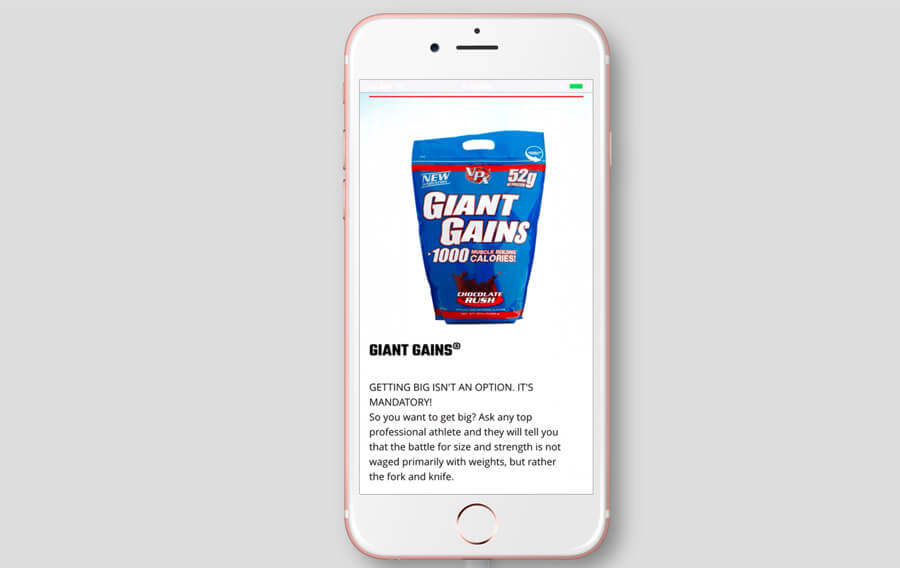 VPX Sports
VPX Sports / REDLINE was founded with one goal in mind: To produce the highest-grade, university proven sports nutrition supplements and performance beverages in the world. VPX continues to update and release new nutrition products, proudly maintaining its distinction as the "Frontrunner in Sports Nutrition". VPX is orchestrated by the world's leading authority, author and developer of performance enhancing supplementation and physique-altering nutrition.
Create a modern design with advanced features and easy for visitors to navigate.
VPX Sports tasked Absolute Web Services with creating an online presence true to the VPX Sports and Brand Line Culture. VPX asked Absolute Web Servies to push the envelope and develop an owned property with many advanced features while making the VPX mission at the forefront. Absolute Web Services delivered with a property that allows users to switch their experience based on the VPX Sports brand, RedLine, and Bang. In addition, AWS incorporated a system to add events, embed videos, and full-page revolving banner.
VPX Sports with WooCommerce and Absolute Web development developed a web presence that truly represents the VPX brand story while giving visitors a unique buying experience with the ability to change their experience based on the selected brand.