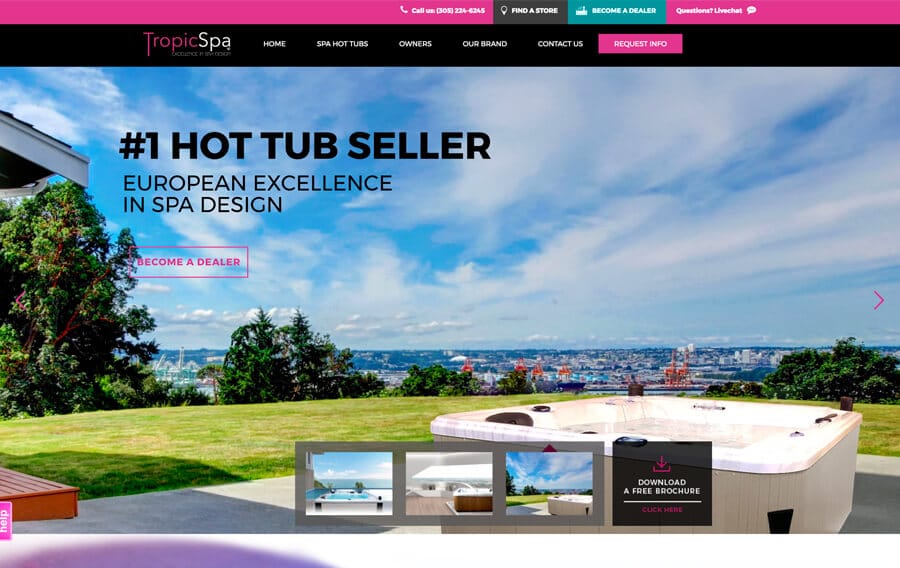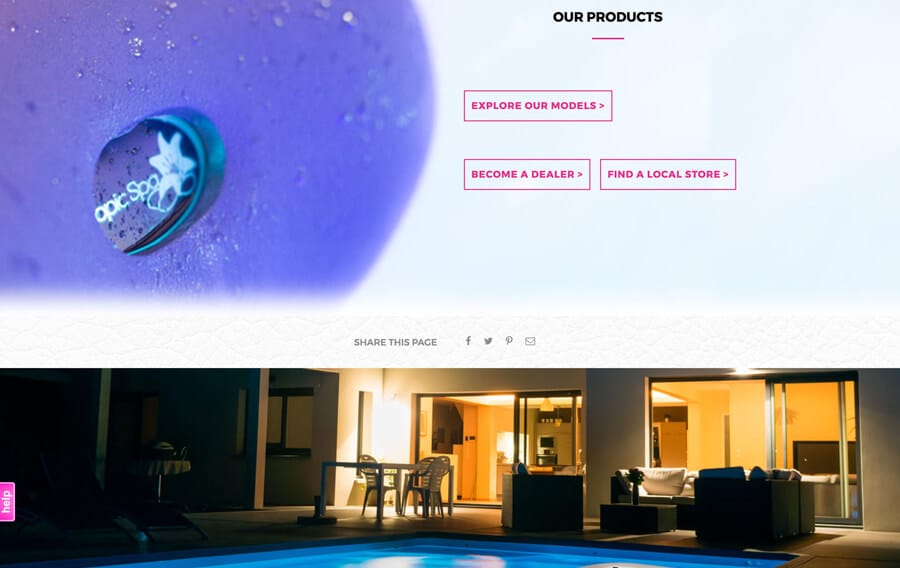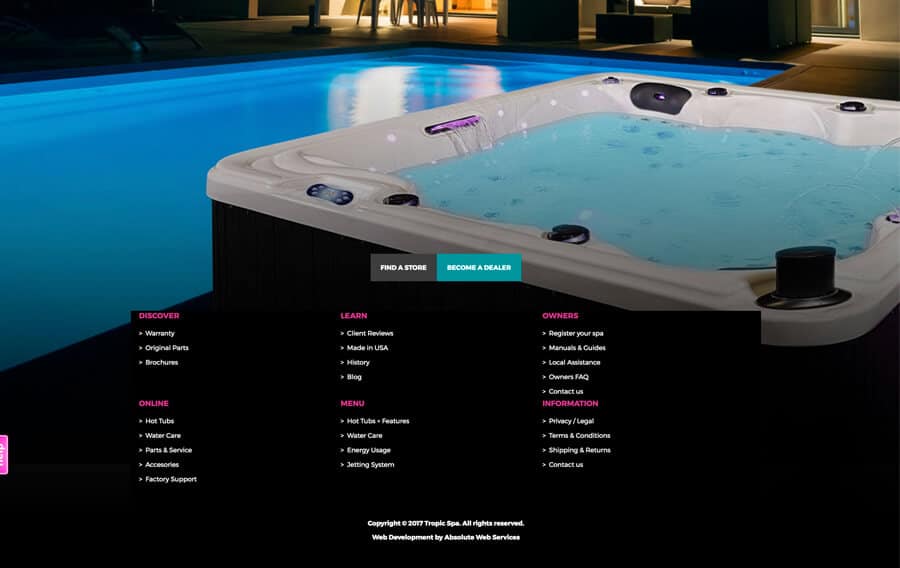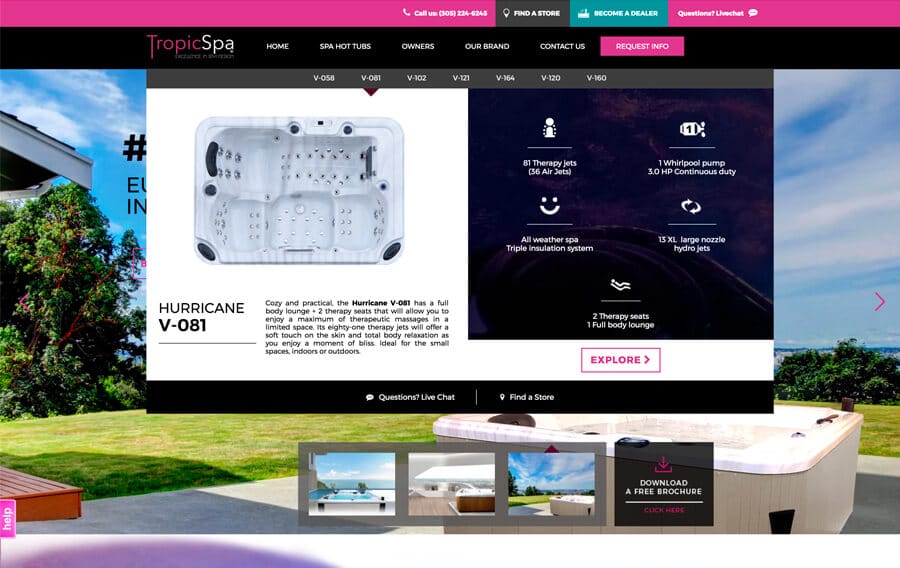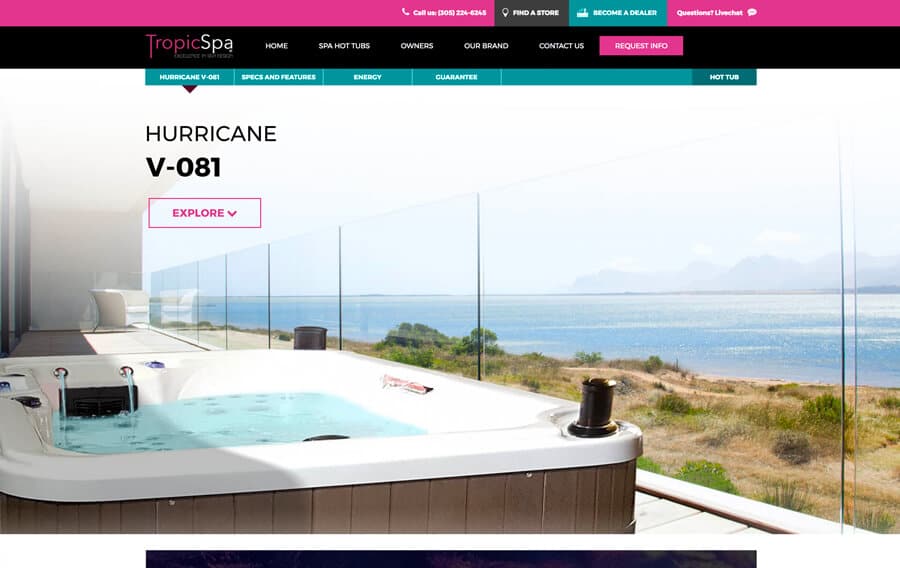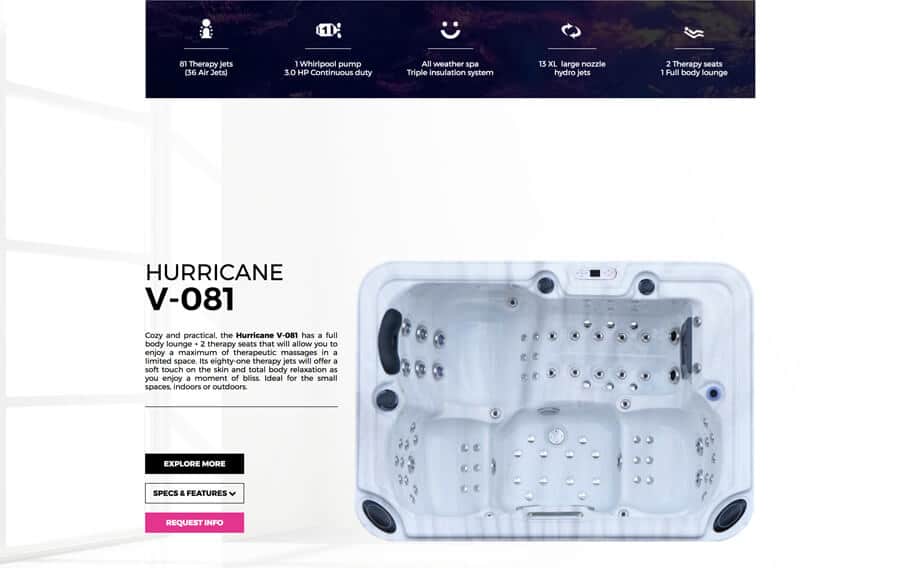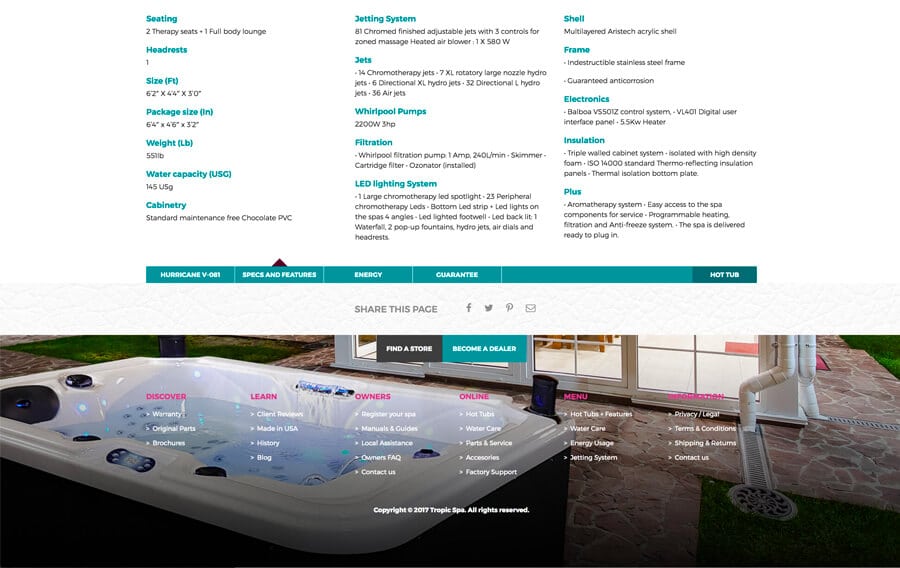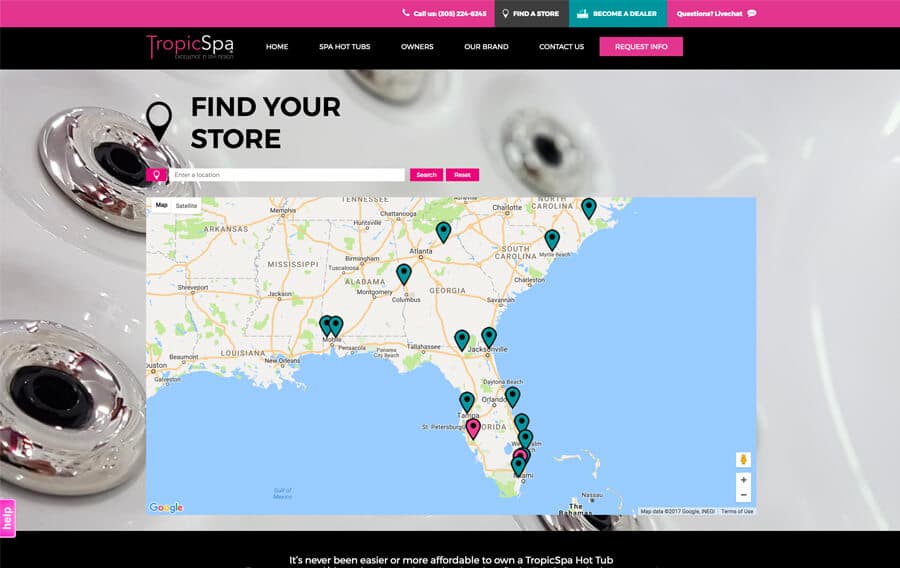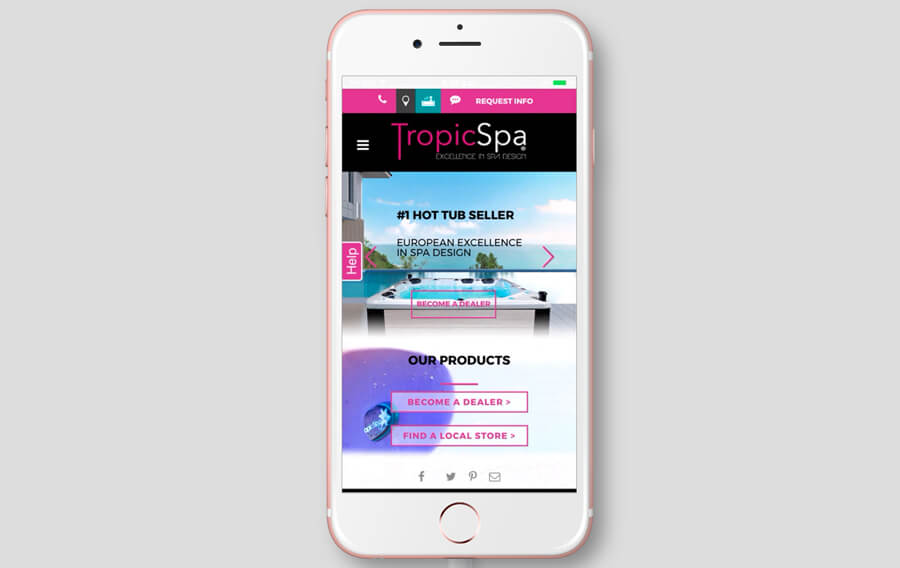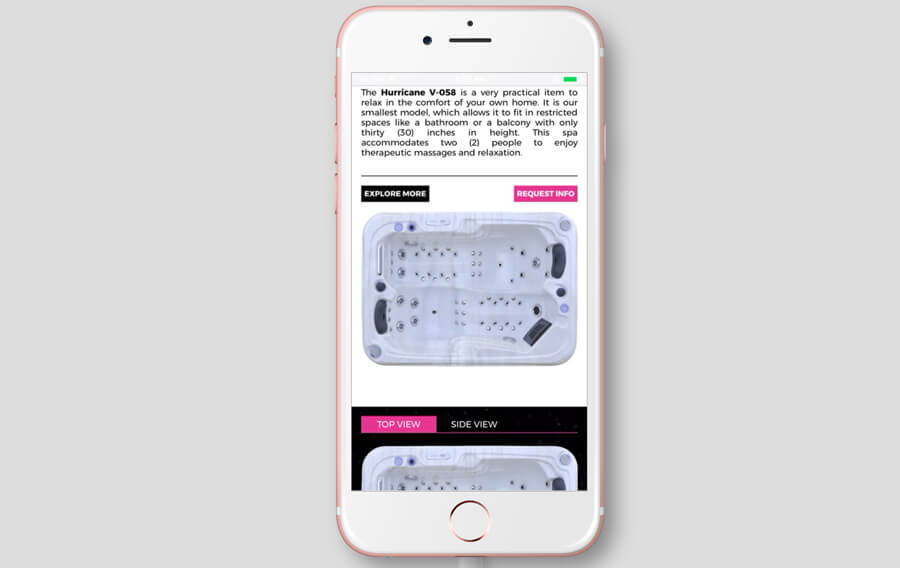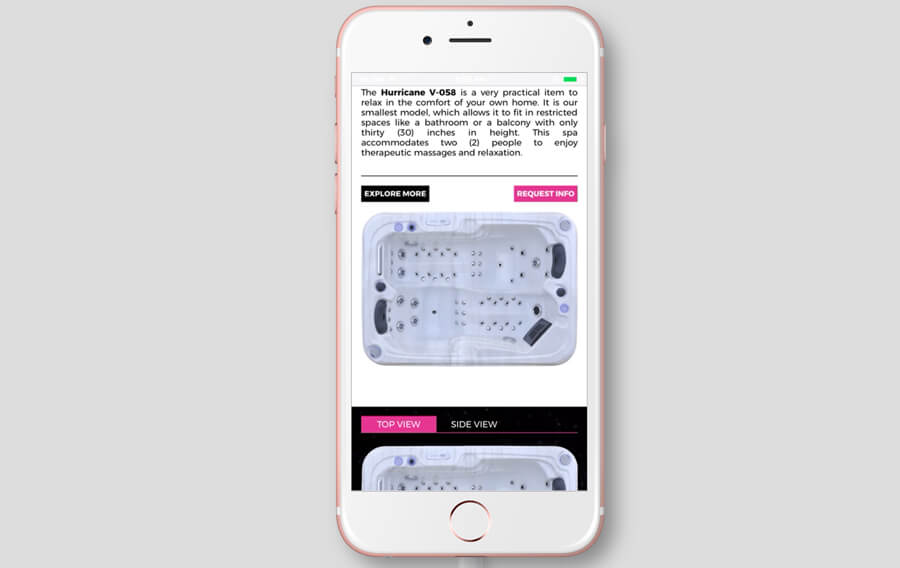 Tropic Spa
TropicSpa is dedicated to providing the best quality spa hot tubs that are both beautiful and affordable. With decades of experience and unparalleled customer care, TropicSpa products are designed by true spa professionals with our customers' needs in mind.
An online presence to educate potential customers on types of hot tubs, their structure, care and maintenance, warranty, and the TropicSpa brand.
TropicSpa tasked Absolute Web Services with creating an online presence that highlights and emphasizes TropicSpa's excellence in spa design. A market leader since 2005, TropicSpa offers the number one hot tub products in European spa design. All products are versatile and efficient, developed in Spain with only the highest quality materials and the best customer care in the business. Absolute Web Services used WordPress to create a web design that provides detailed descriptions on products, need-to-know owner information, and benefits of choosing the TropicSpa brand.
TropicSpa with WordPress and Absolute Web Services developed a highly informative website for visitors searching for the best spa hot tub to meet their needs.