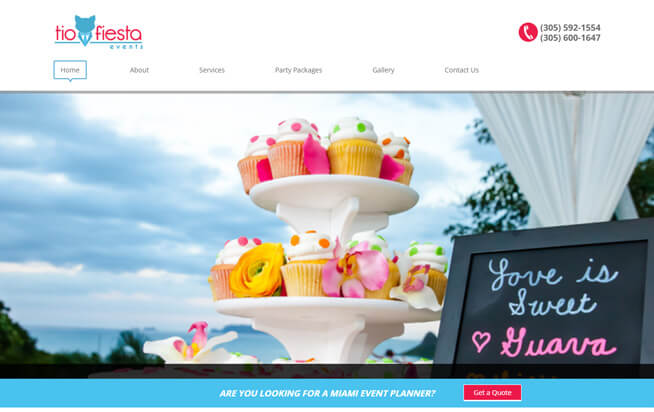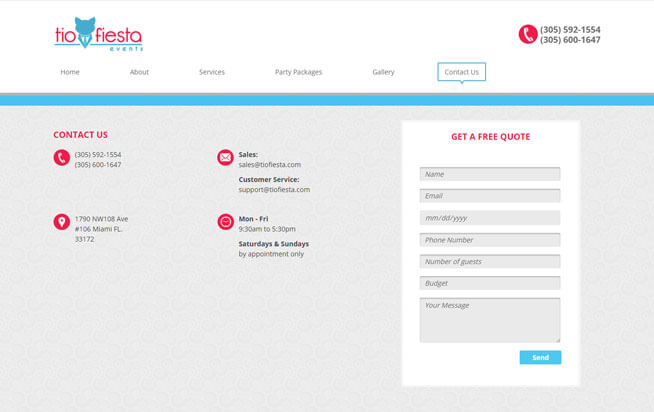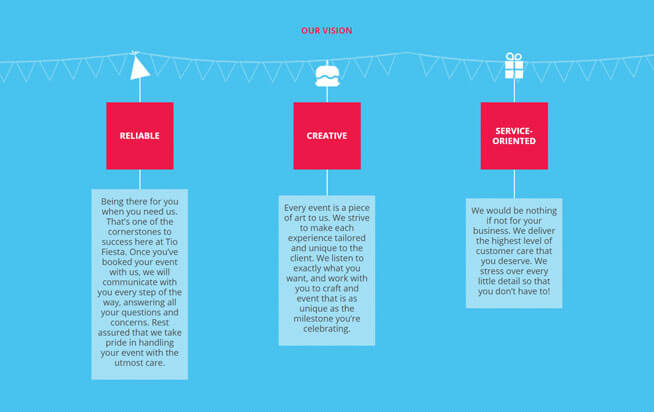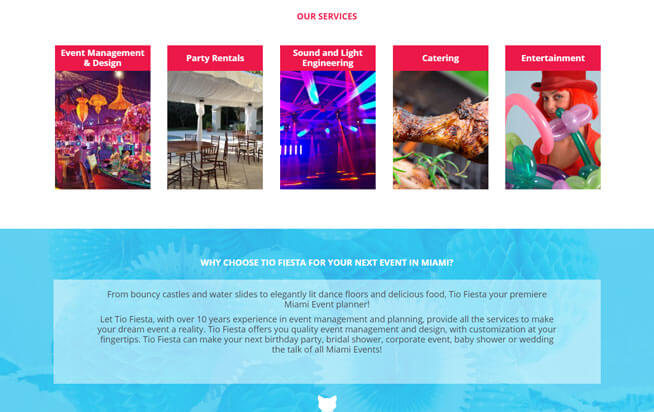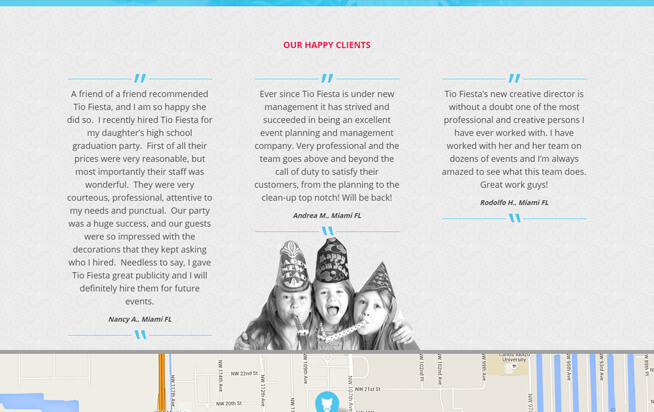 Tio Fiesta Events
Tio Fiesta Events
Tio Fietsa Events is a customer-centered business, completely focused upon providing memorable and beautiful events for their clients. Offering a wide array of party and event planning services that includes everything from baby showers to corporate gatherings, we at Absolute Web Services knew that we could design Tio Fiesta's website to exhibit their fun-loving but highly-professional party and entertainment services.
Custom Websites for Custom Services
Every event that Tio Fiesta plans and executes is customized for their client's desires, so we worked to design a functional and unique website that communicates their passion for parties. Tio Fiesta offers technical venue services and party packages, so we designed a drop-down menu anchored to a navigation bar for ease of viewing. Next, we incorporated a submission form for prospective clients to quickly and easily enter the basic information needed for an estimate.
Creating an Image of Fun
Even though Tio Fiesta are consummate professionals, their customer's leisure and pleasure is the core focus of their company. Since we work to create custom websites, a lively color scheme that incorporates the bright company hues along with stunning photographs wordlessly evokes their corporate image. The webpage is easily updated so, that at a moment's notice, changes or modifications to their extensive service offerings can be completed. As a growing event planning company in Miami, Tio Fiesta expects to see a rise in quote requests and subsequent profits as they become the most prominent event organizers in the South Florida area.
Project Summary
Custom Web Design
Custom Blog Design
Social Media Integration
Mobile Friendly Optimization
Search Engine Friendly URL Architecture
Google Analytics Integration
Programming of the Inquiry Form