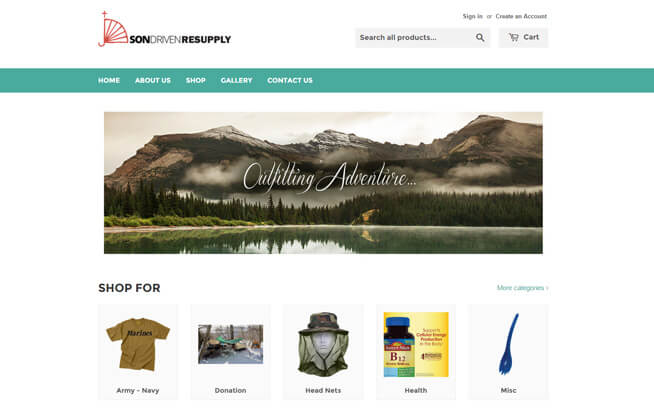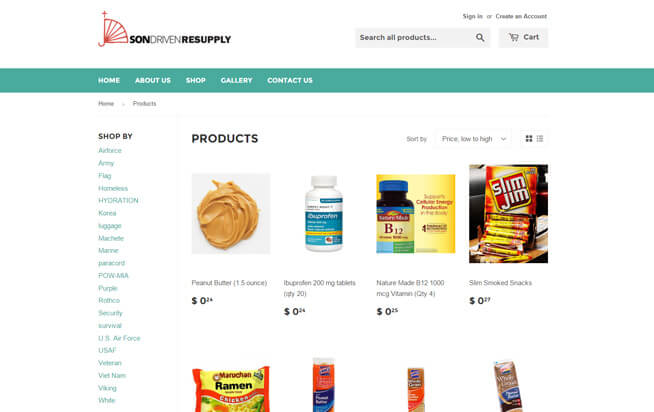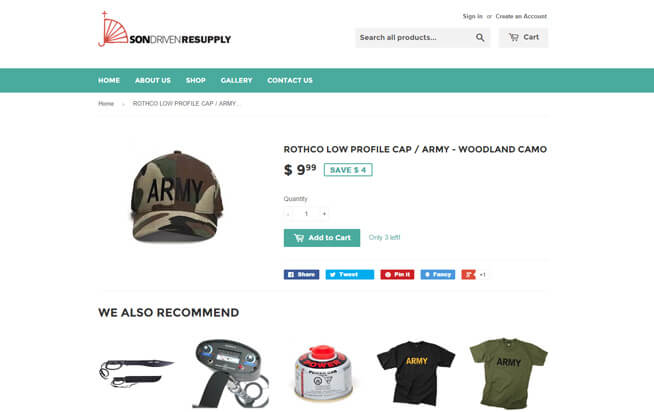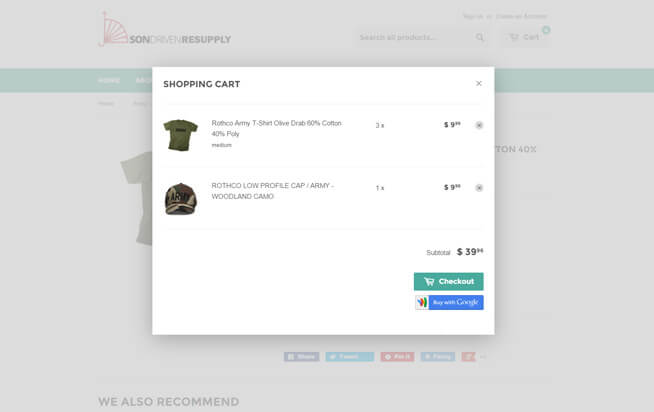 Son Driven
Son Driven Resupply is an organization that is committed to providing everything the outdoor adventurer needs. Their products include food, clothing and other gear that is designed for easy use in the outdoors. They can ship their products anywhere in the continental United States.
Photo-Driven Layout Drives Sales
In designing this website for Son Driven Resupply, we  focused on presenting the items for sale in a strongly visual format. This allows customers to quickly find what they are looking for. Shopify integration builds a shopping cart into the website so that customers can easily add items to their cart to make purchases in just a few simple steps. The viewport meta tag makes the site mobile responsive so customers can shop from any mobile device or computer.