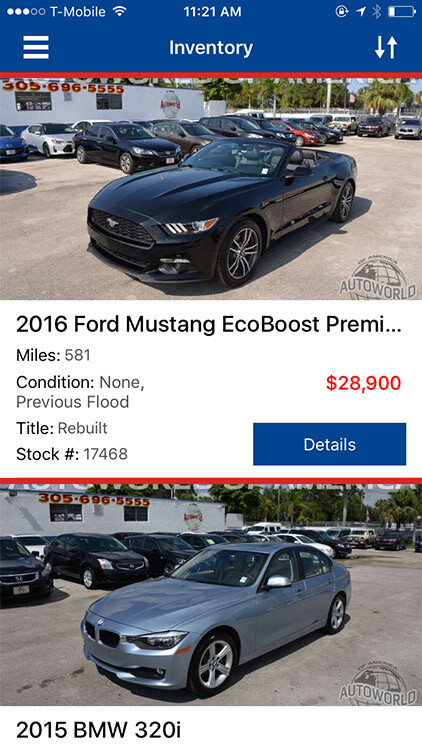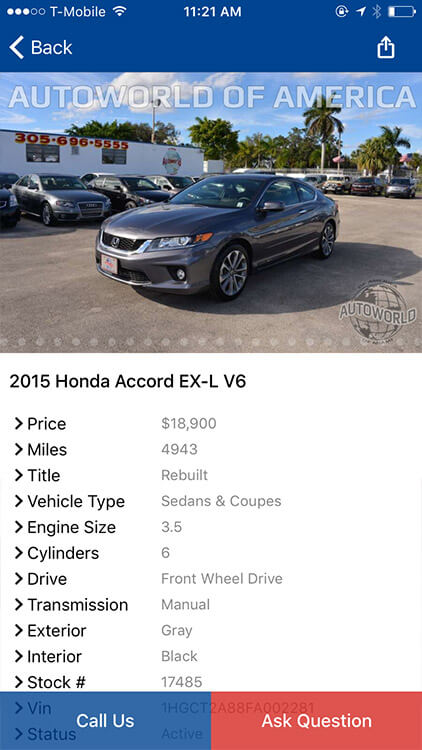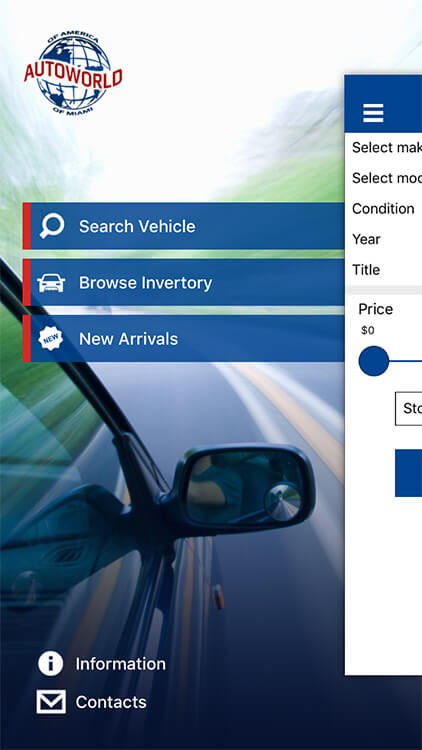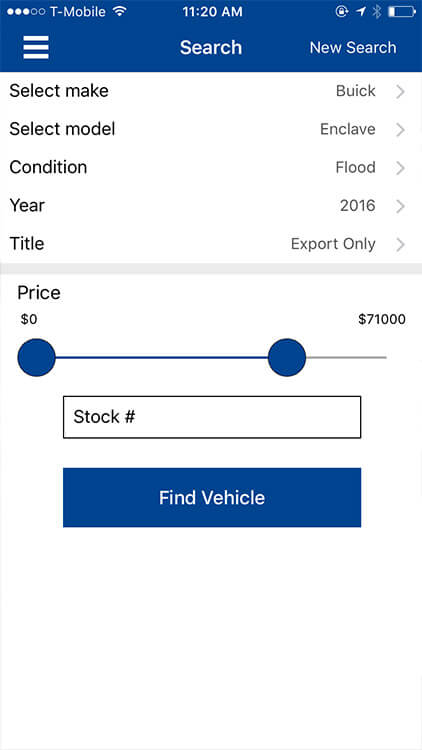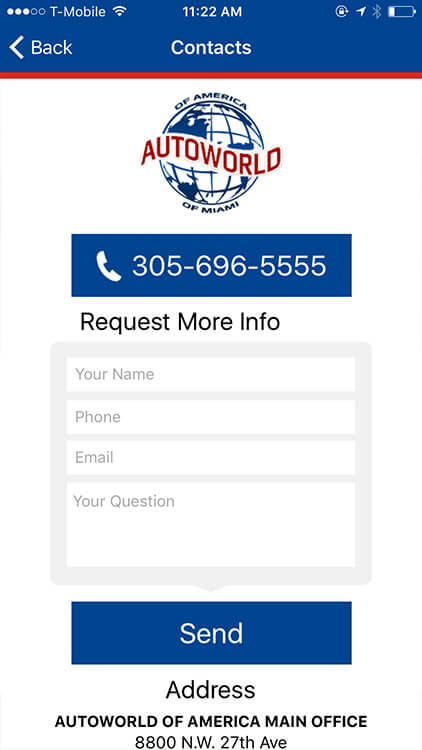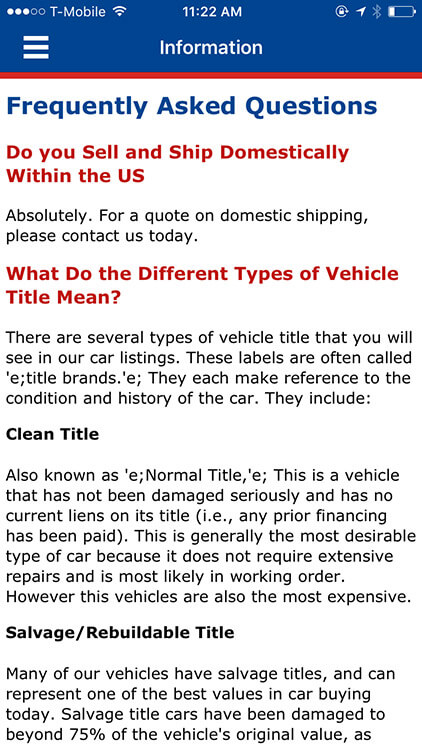 Salvage Cars
This application gives you the access to huge selection of salvage cars, trucks and SUVs available for sale by Autoworld of America.
For over 25 years, Autoworld of America has been a source for lightly damaged insurance vehicles. Best rebuilt title vehicles available, all you have to do is just drive and enjoy your new car, truck or SUV. You can choose from our completely repaired vehicles or purchase one of lightly damaged vehicles and do the repairs yourself.
Autoworld of America carries a large stock of all makes and models which offers customers a great selection of vehicles to choose from without the hassle of driving all over town. Autoworld of America specializes in auto salvage, but they also carry many export only titles and clean title vehicles.
Project Summary
Custom UI Design
Custom Programming
Car Inventory Sync
Advanced Search System
Push Notifications
Server Infrastructure Development
App Store/Google Play Management