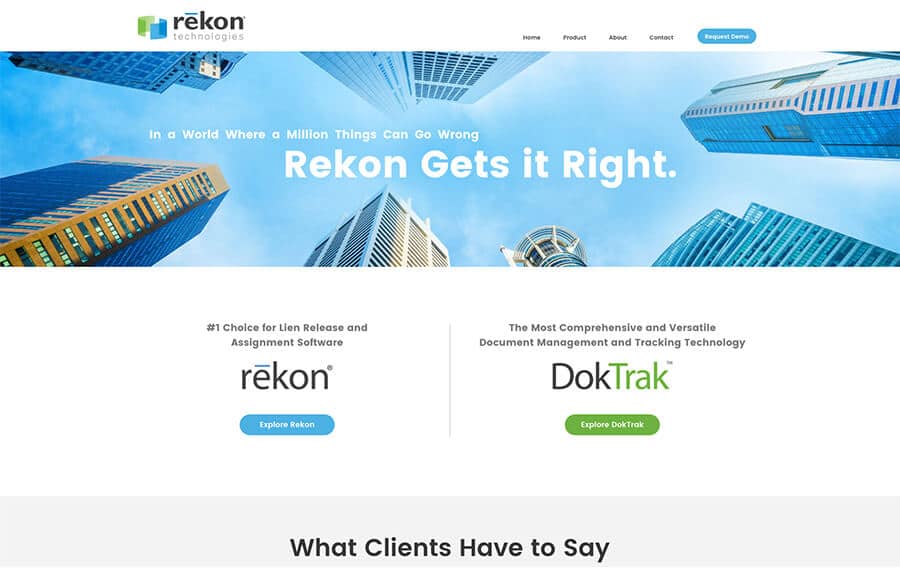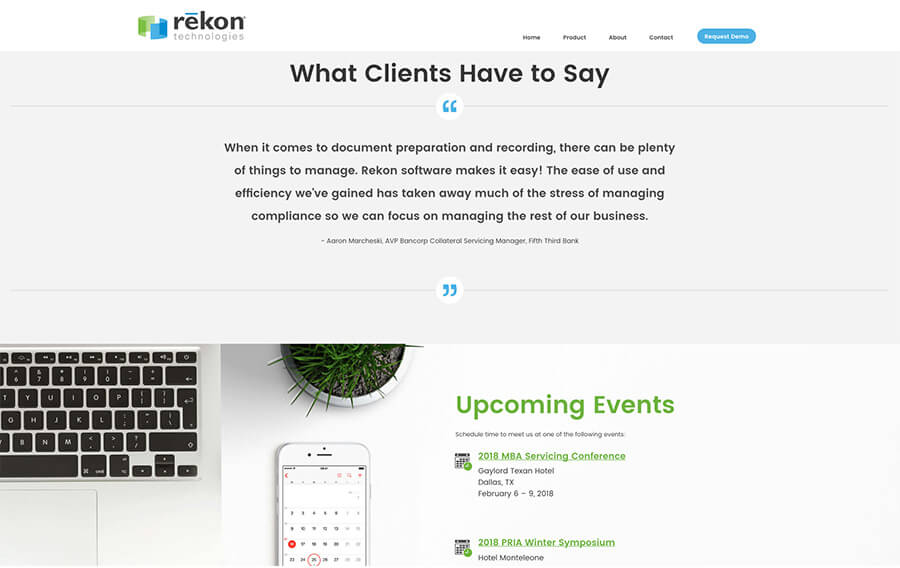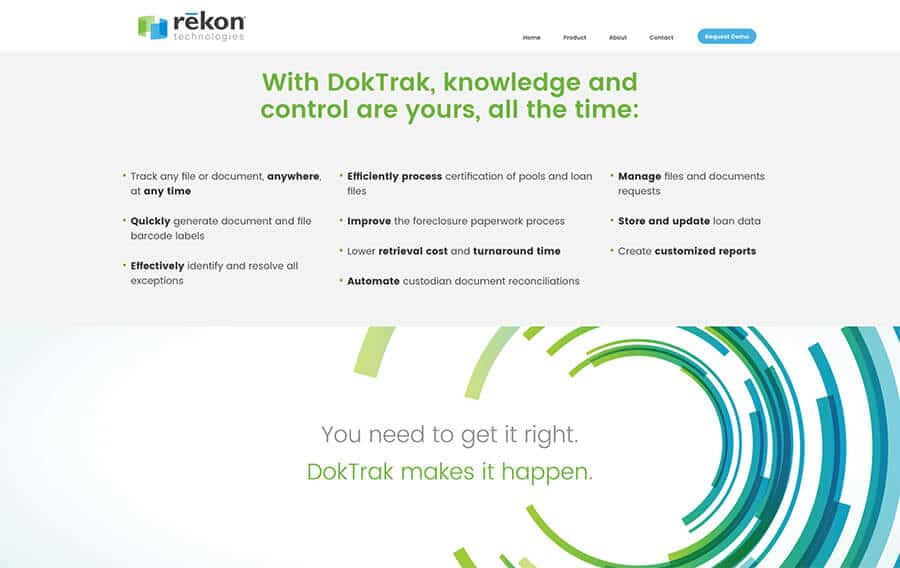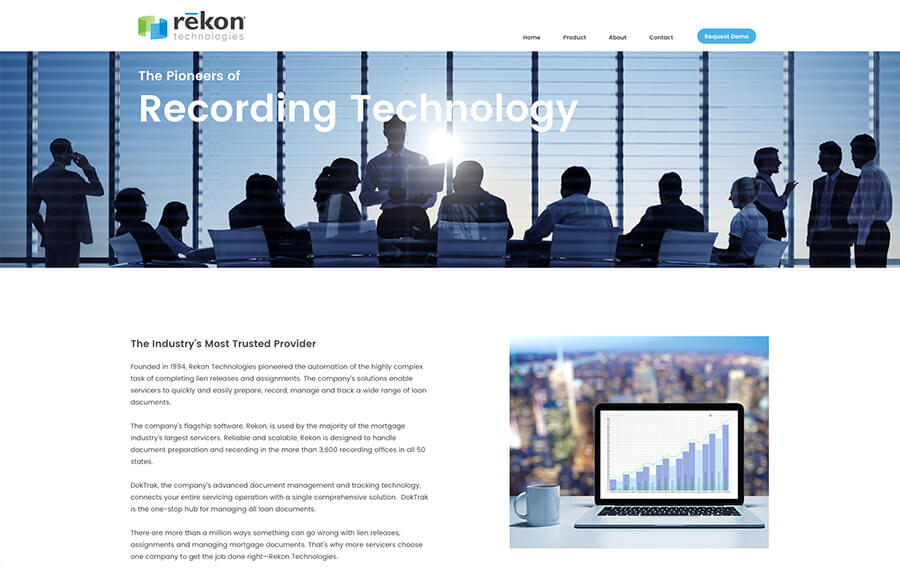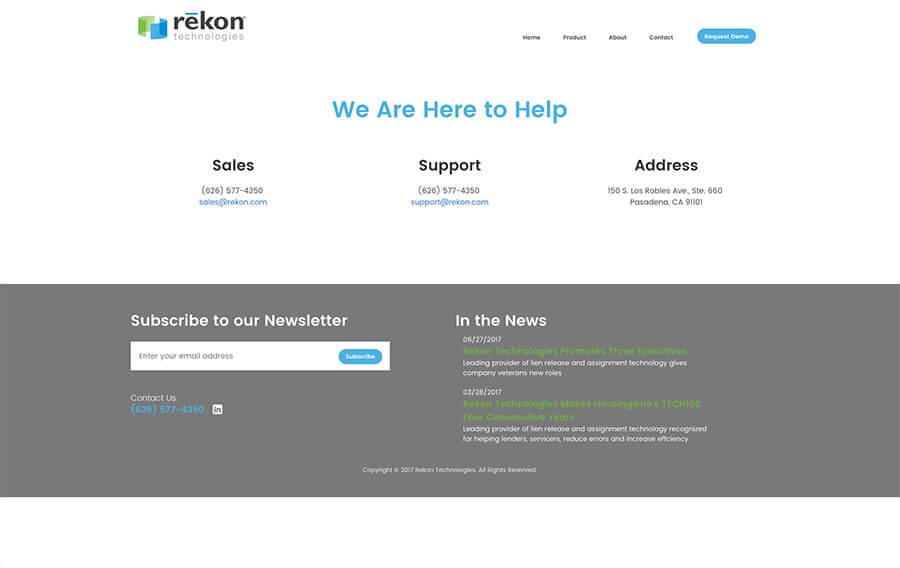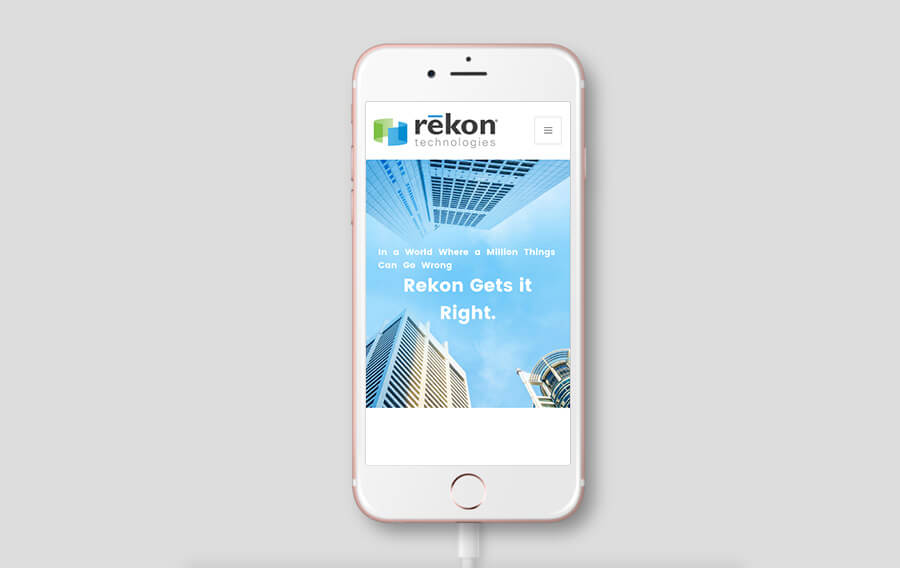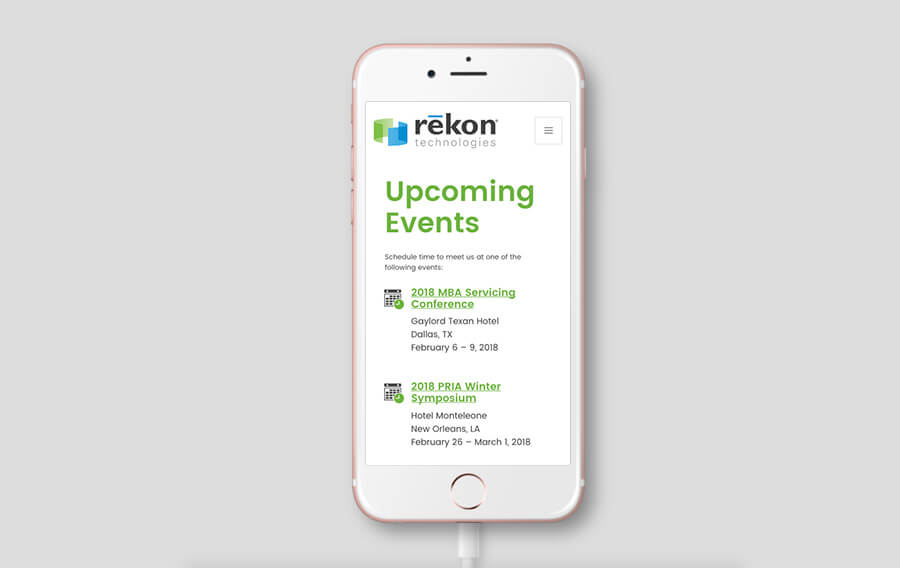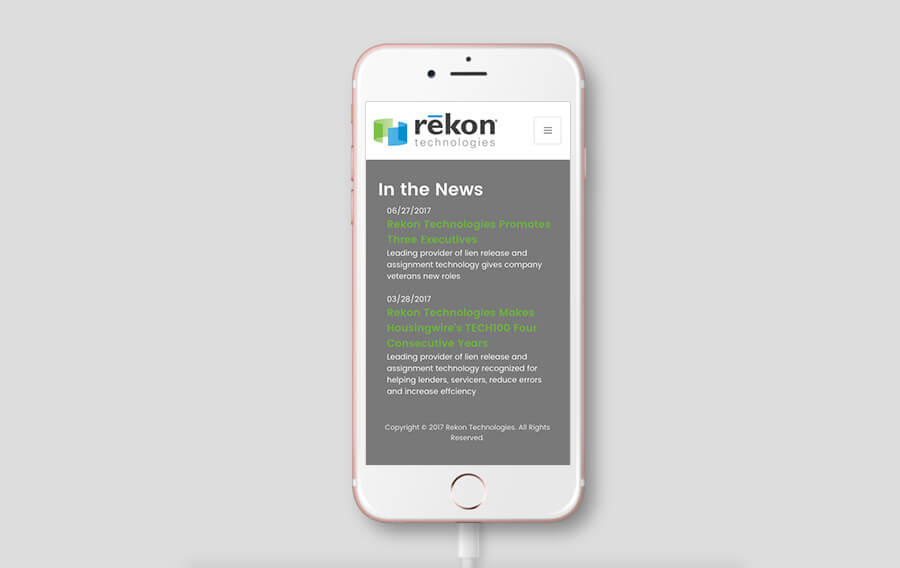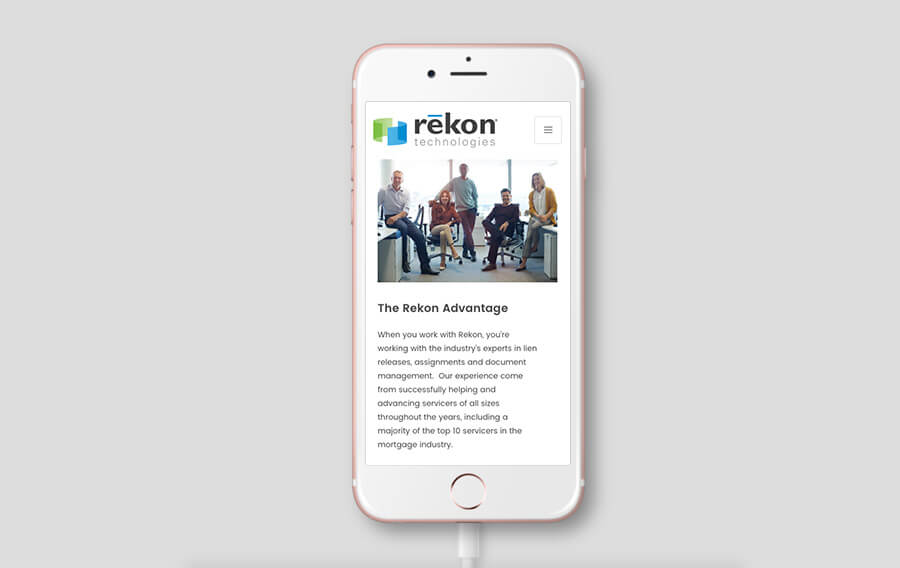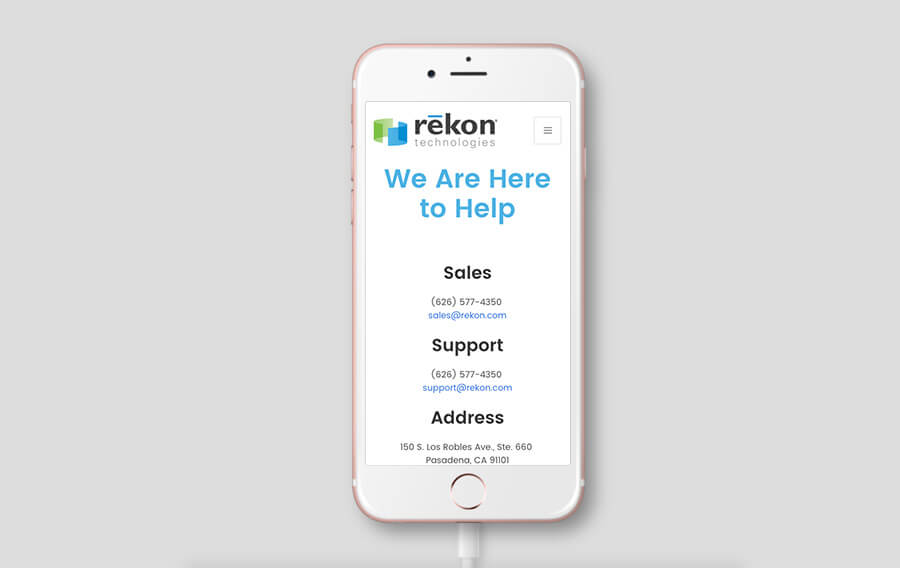 Rekon Technologies
Rekon Technologies was founded in 1994 and has pioneered the automation of the highly complex task of completing lien releases and assignments. The company's solutions enable servicers to quickly and easily prepare, record, manage and track a wide range of loan documents. The company's flagship software, Rekon, is used by the majority of the mortgage industry's largest servicers. Reliable and scalable, it is designed to handle document preparation and recording in the more than 3,600 recording offices in all 50 states.
Build a modern website that inspires trust in the efficacy of their software products.
Rekon Technologies tasked Absolute Web Services with building a website that would position them as leaders in this industry and inspire trust in their products. As such, we built a custom web design, responsive layout, and mobile-friendly site assures that site visitors have a seamless experience no matter what device they're on. This site contains all of the information a user may need to purchase Rekon Technologies software product and request a demo. In addition, we performed a Google Analytics Integration allowing the client to track their website visitors and follows trends on the performance of their website.
Project Summary
Custom Web Design
Mobile Friendly Optimization
Programming of the Inquiry Form
Highly Performant Statically-generated website using GatsbyJS
Global CDN using Netlify
ReactJS / PReact frontend
Website works offline thanks to Offline Manifest and Service Workers
Search Engine Friendly URL Architecture
Google Analytics Integration