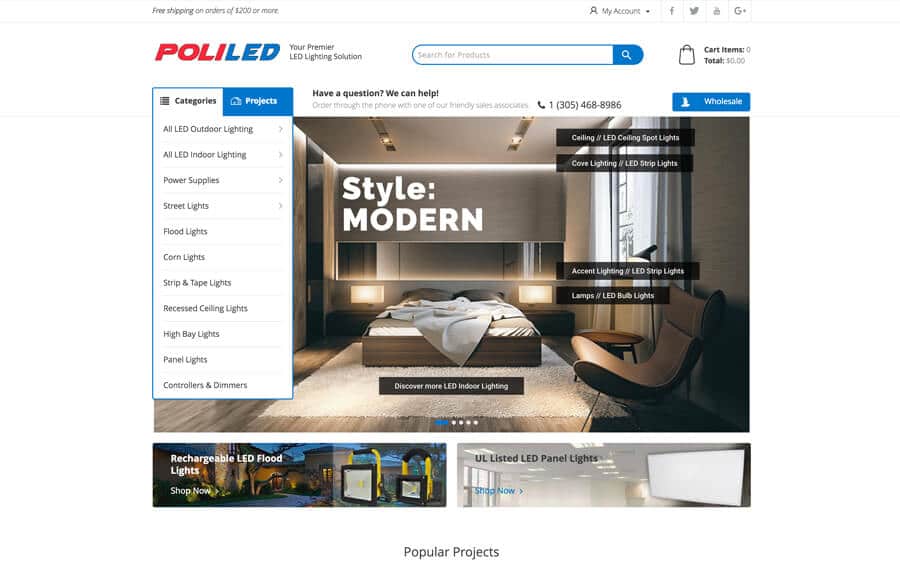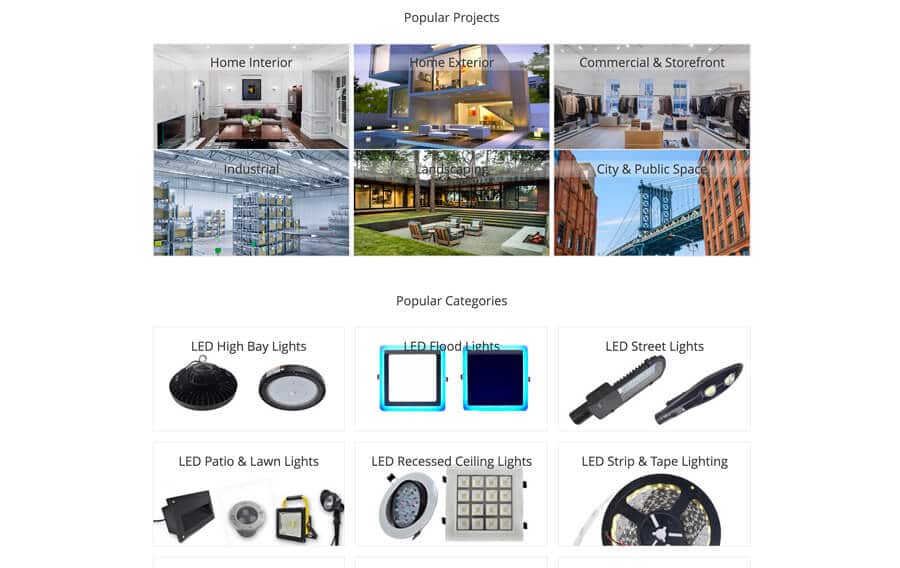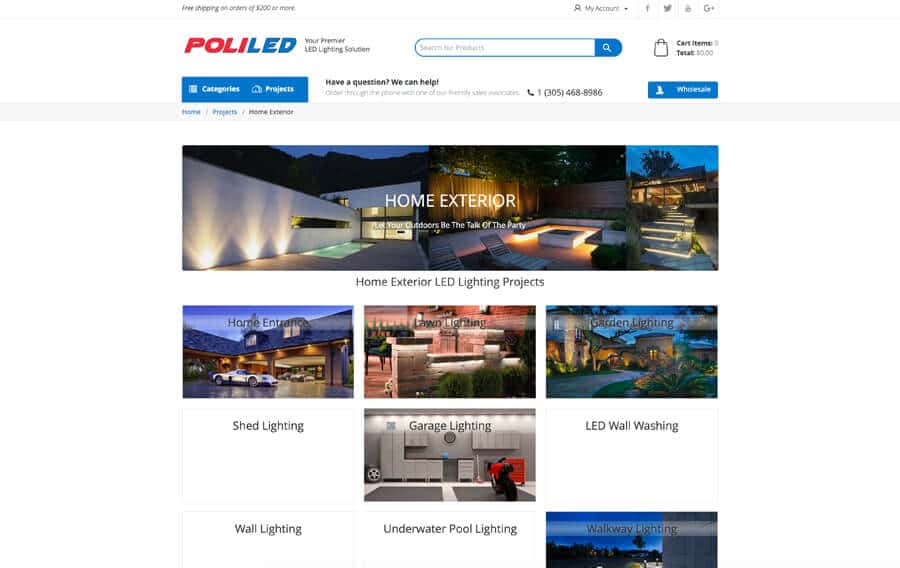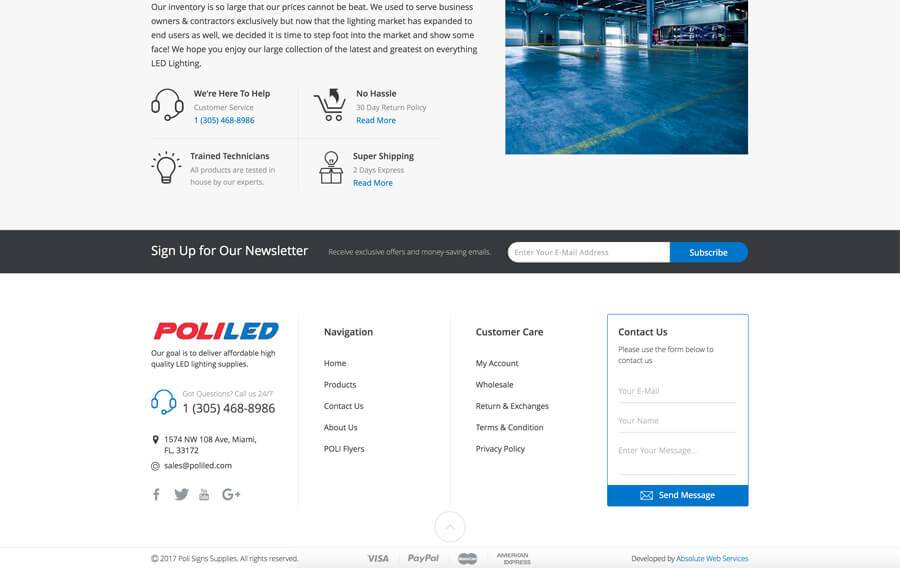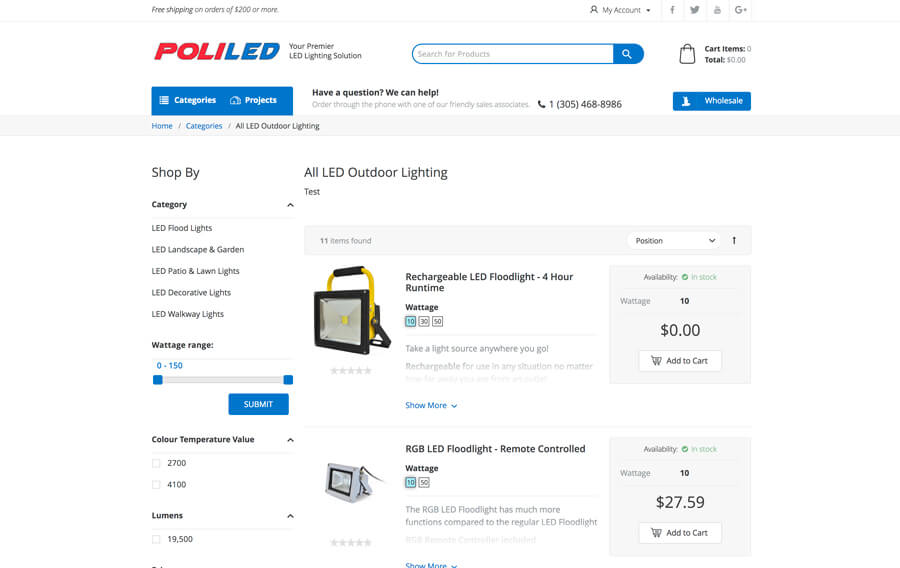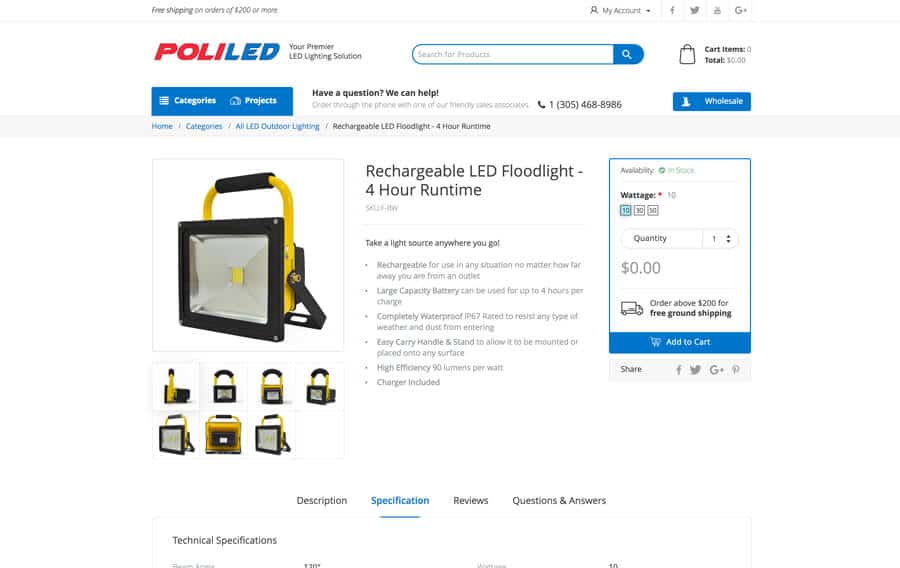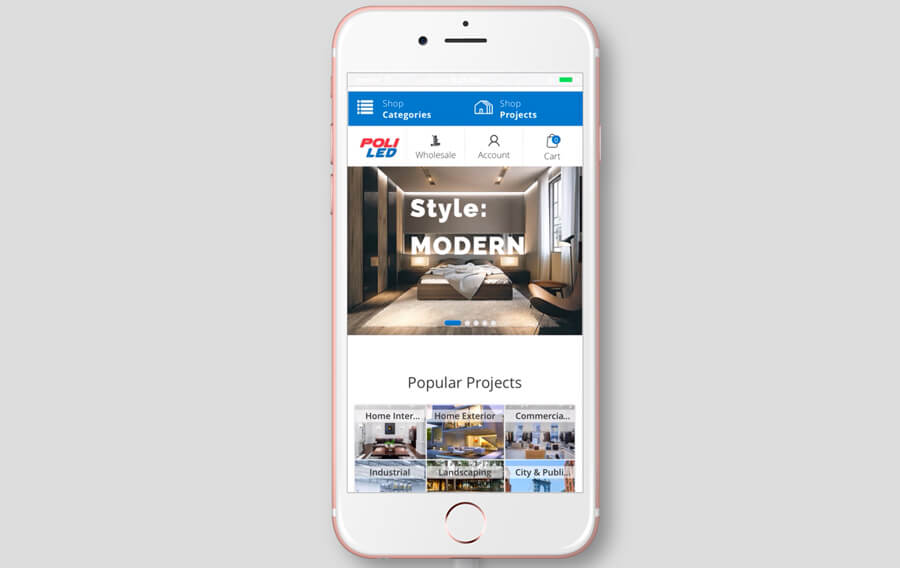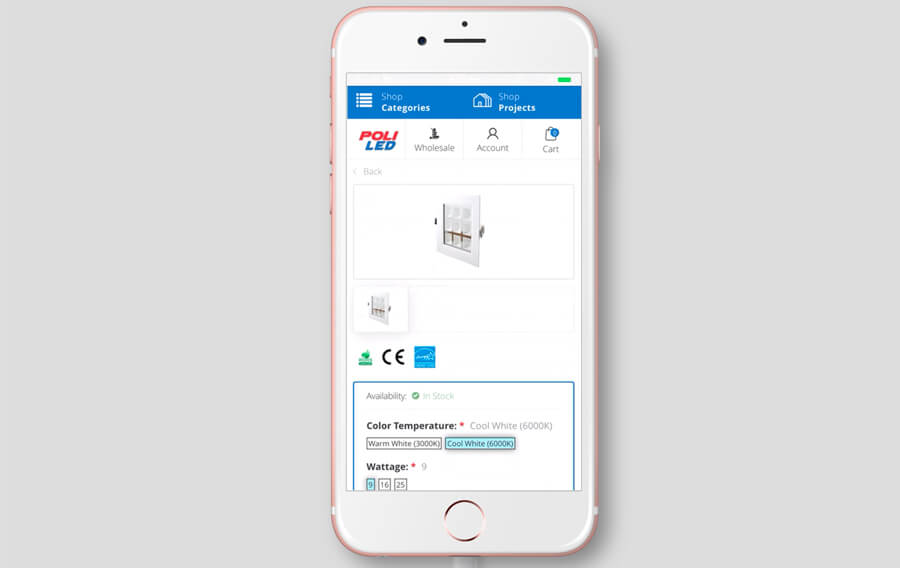 PoliLed
PoliLed is the premier provider of LED lighting solutions with years of experience and proven track-record of excellent products and services.
Create a modern design with advanced features and easy for visitors to navigate.
PoliLed tasked Absolute Web Services with created an online presence that showed PoliLed as the leader in LED solutions. PoliLed asked Absolute Web Servies to create an online precense that was easy to navigate, integrating a custom web design with the powerful Magento Ecommerce Platform. AWS delivered with a custom web design, slider integration, custom left bar menu that segment product views by categories and products, and social media integration for the most optimal browsing experience.
PoliLed with Magento and Absolute Web development developed a web presence that truly position PoliLed as the LED solution leader!