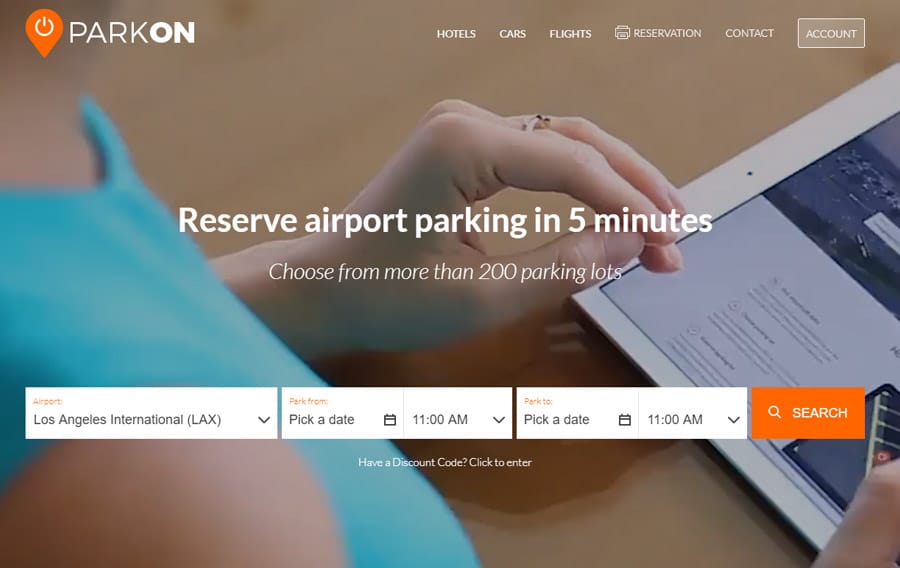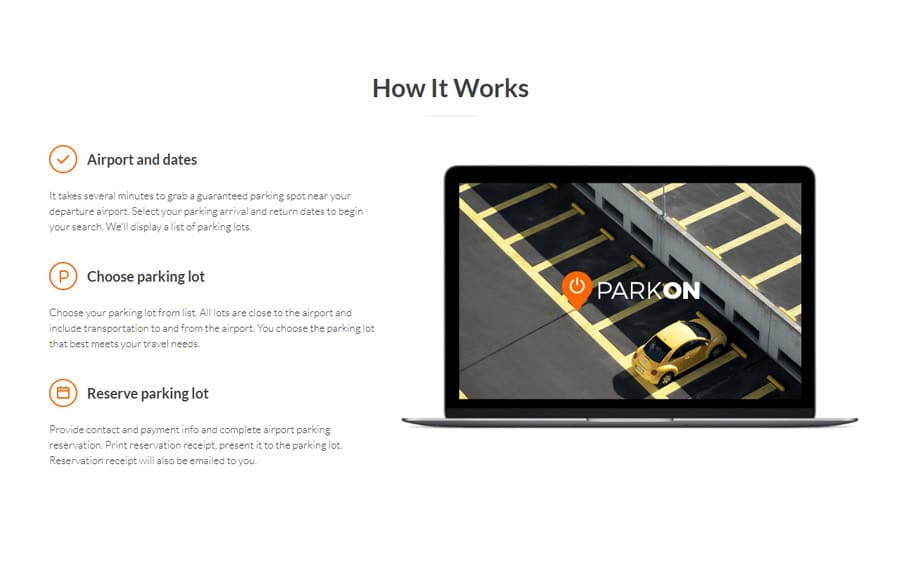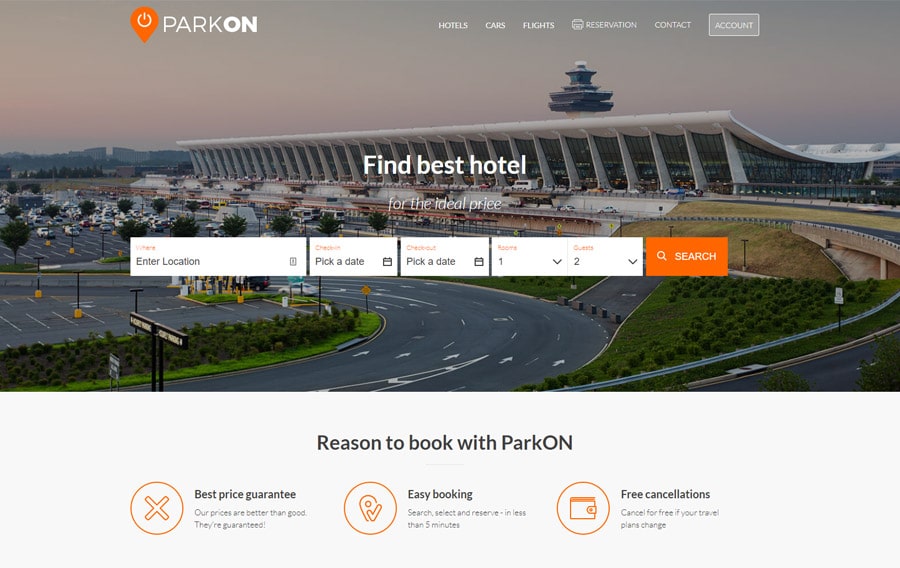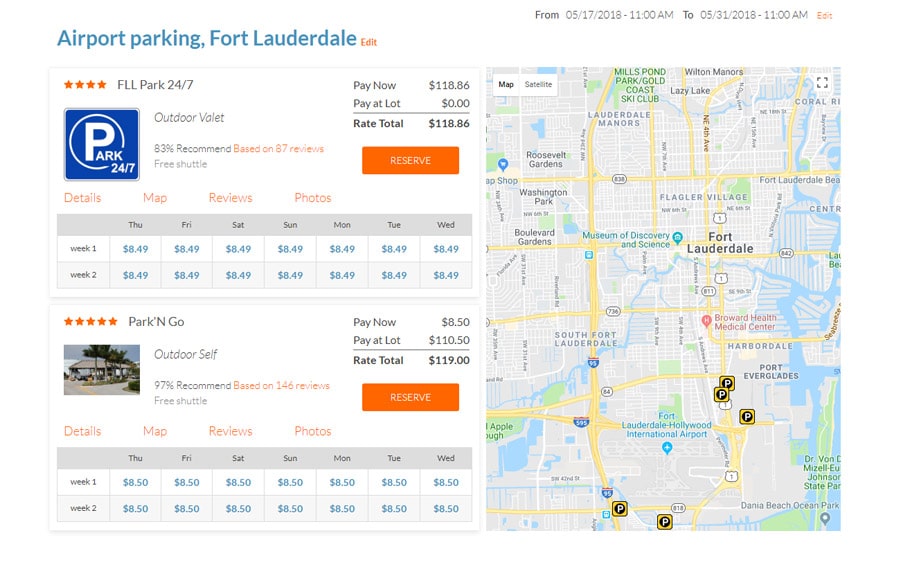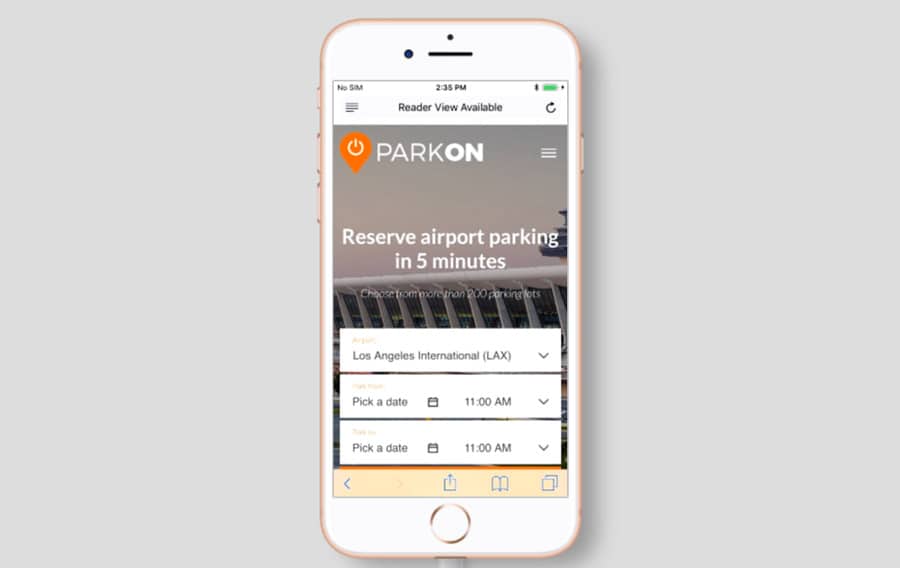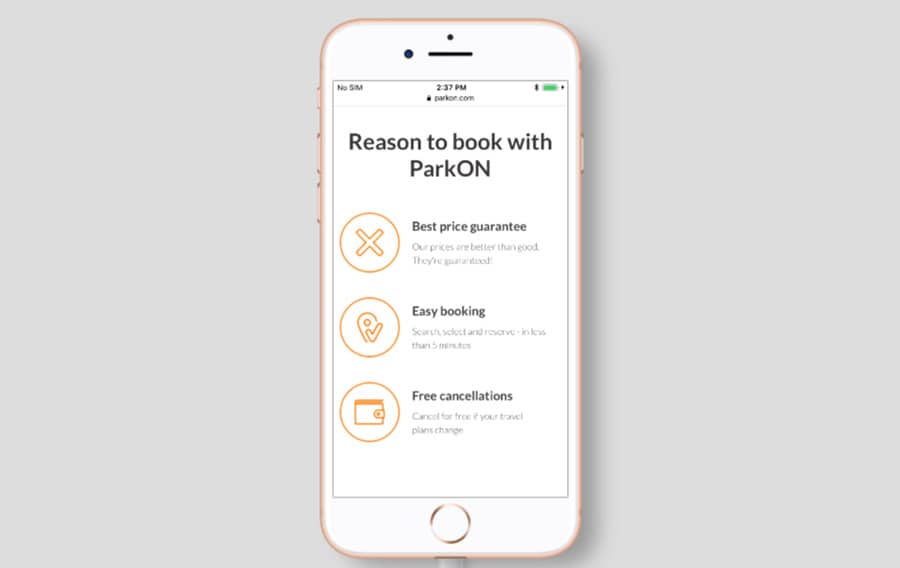 Parkon
It takes several minutes to grab a guaranteed parking spot near your departure airport. Select your parking arrival and return dates to begin your search. We'll display a list of parking lots.
Choose your parking lot from the list. All lots are close to the airport and include transportation to and from the airport. You choose the parking lot that best meets your travel needs.
Provide contact and payment info and complete airport parking reservation. Print reservation receipt, present it to the parking lot. Reservation receipt will also be emailed to you.
Project Summary
CMS Integration
Custom Landing Page UI
Cross-device Responsive
Quality Assurance Testing
Social Media Links