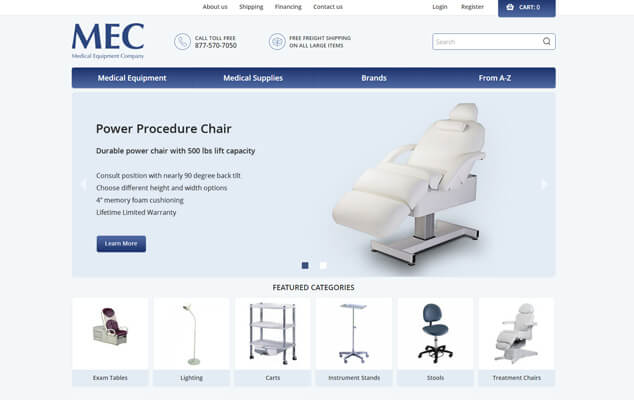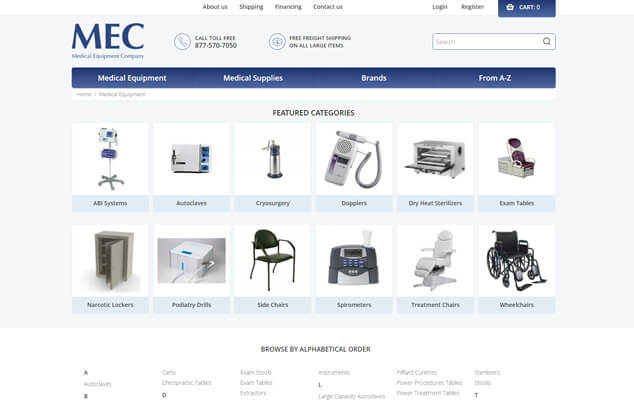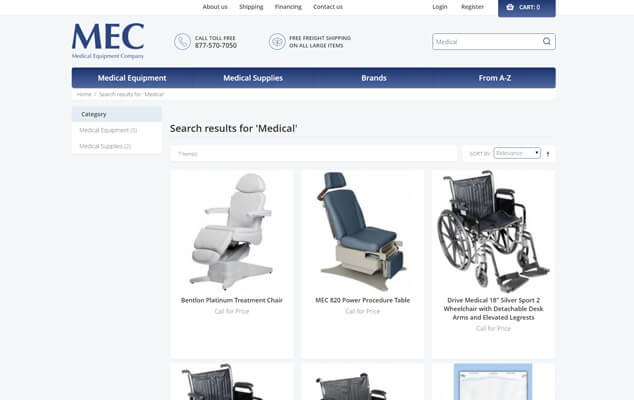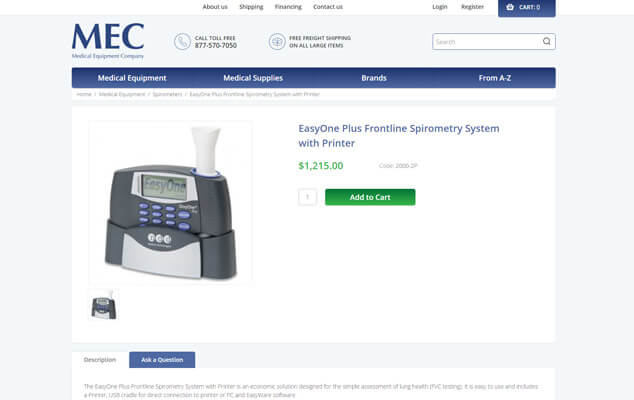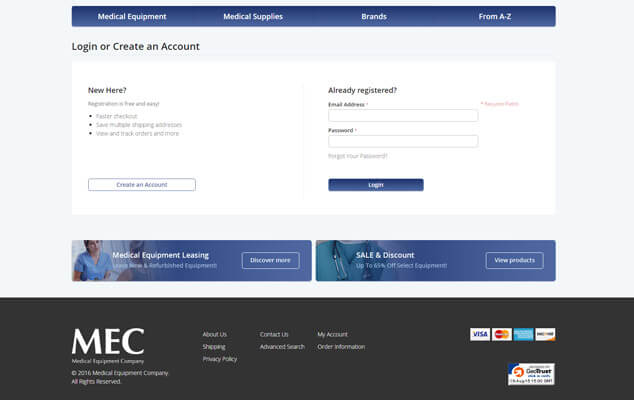 Medical Equipment Company
Medical Equipment Company provides medical equipment, furniture and supplies to doctor's offices, medical clinics and day spas around the world. They pride themselves on offering high-quality products at the lowest possible prices.
Magento Development for a Responsive Medical Equipment Website
Here at Absolute Web Services, we utilized Magento development in designing this medical equipment website. We put the focus on product images so that customers can scan through quickly to find what they are looking for. The streamlined organizational style with categories and subdivisions makes this website easy for the user to navigate.
An integrated search function makes finding products even easier. Google Analytics integration enables the company to track what its customers are looking at and buying so they can make adjustments to their inventory to accommodate current trends. Shopping cart capability allows customers to pick and choose their products and check out in a straightforward and simple manner. The use of Adobe Dreamweaver allows for the integration of JavaScript animation, making the site more interactive and visually appealing.