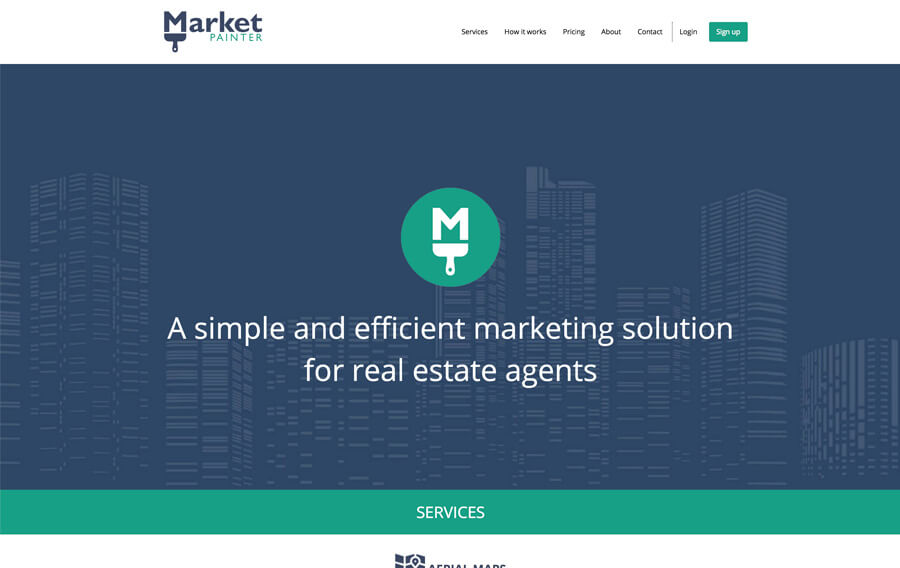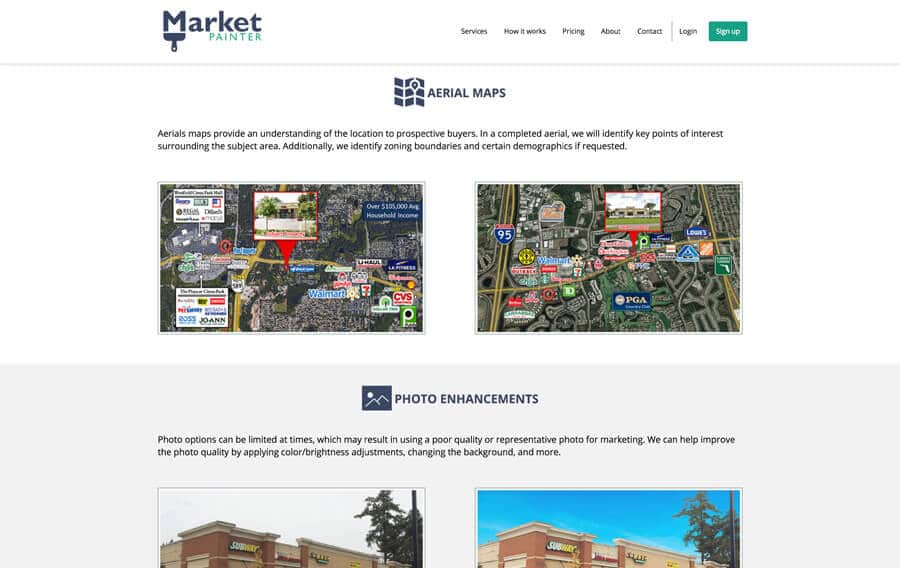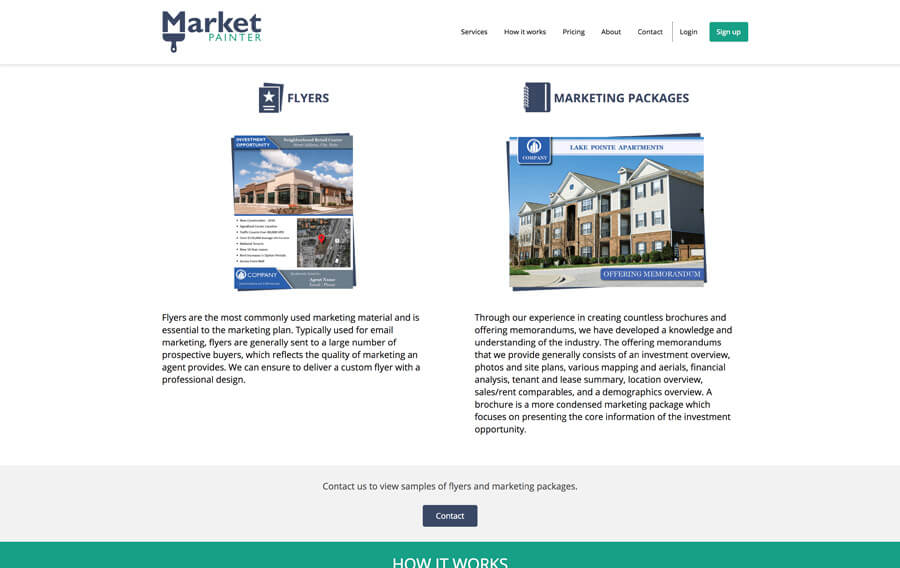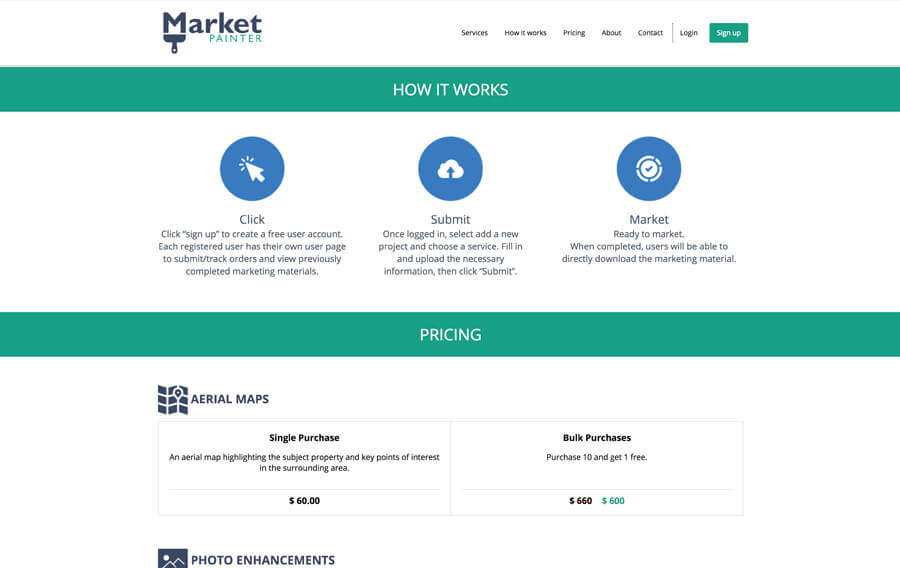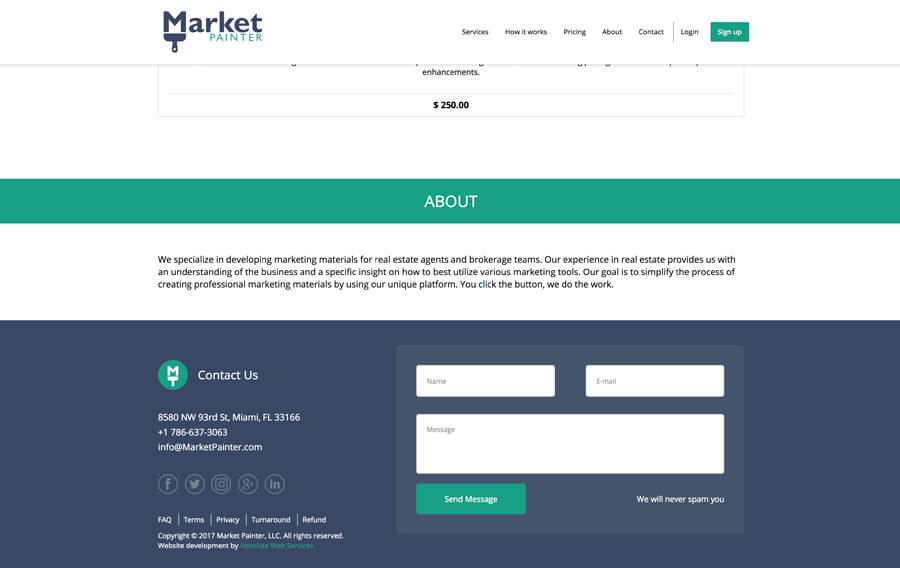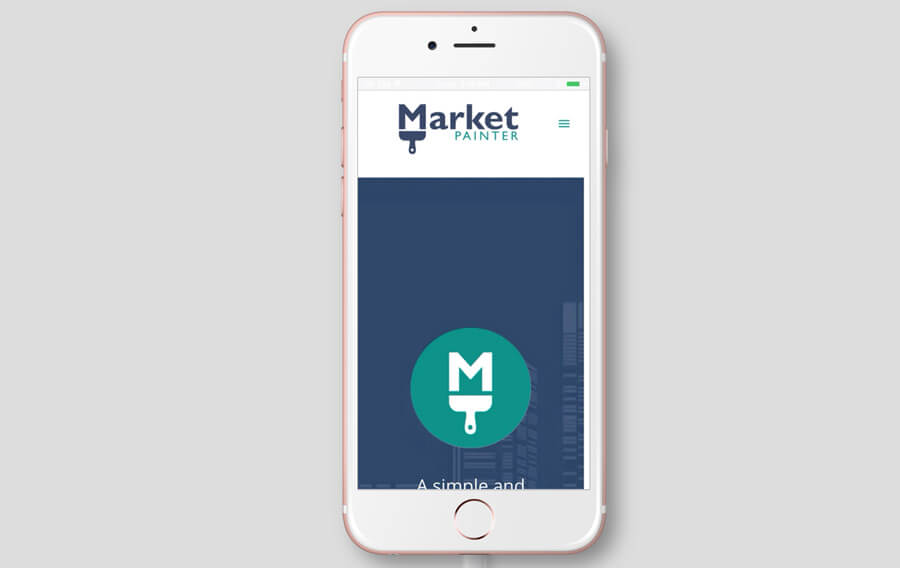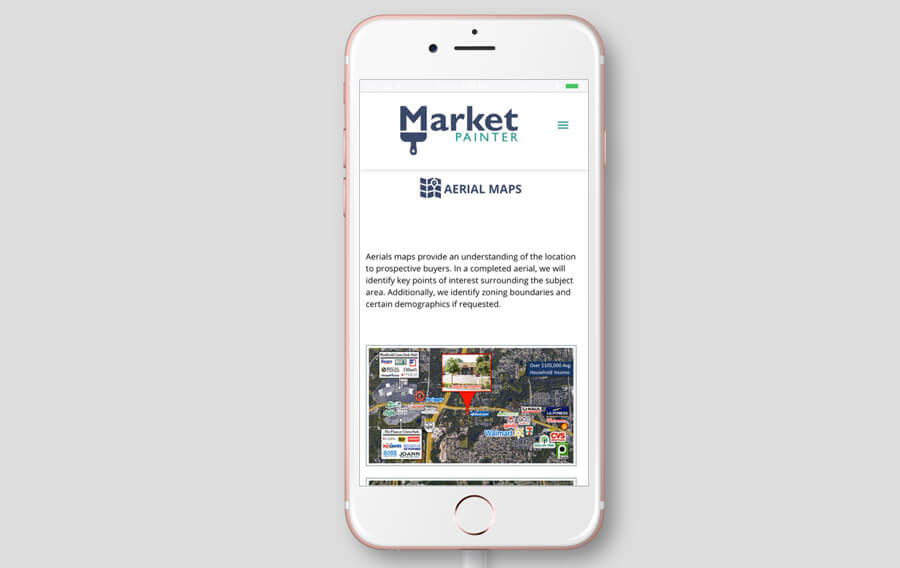 Market Painter
Market Painter is committed to assisting independent real estate agents and brokerage teams who prefer to focus less on marketing and more on business matters. They provide solutions for their client by utilizing their commercial real estate experience, marketing expertise, and specific insight in how to maximize marketing tools.
Developing an industry-changing web-application that would allow agents to see the benefits of working with Market Painter.
Market Painter tasked Absolute Web Services with building a platform on a Yii Framework providing realtors with an easy, turn-key solution to enhance photos, create dynamic aerial maps, flyers, and other marketing solutions. This custom web design and web-application features a "How it Works" page to clearly explain Market Painter's unique selling proposition. Absolute Web Services delivered an industry-changing web application that has positively impacted the way realtors do marketing!
Project Summary
ReactJS
Yii2 PHP Framework
Braintree Payment Gateway
Customer Credits System
Imagick Image Processing
Mailgun
Custom Administration Panel
Digital Ocean Hosting
Custom Web Design