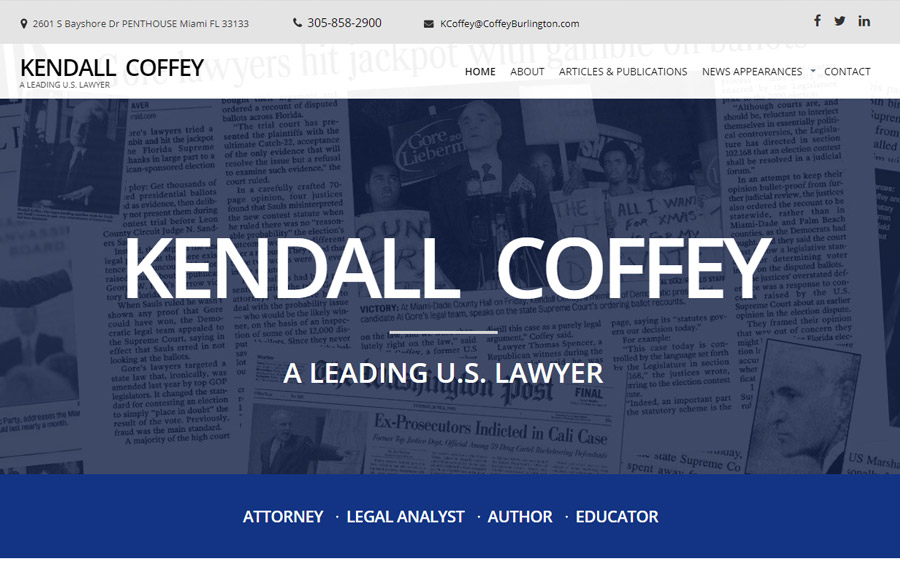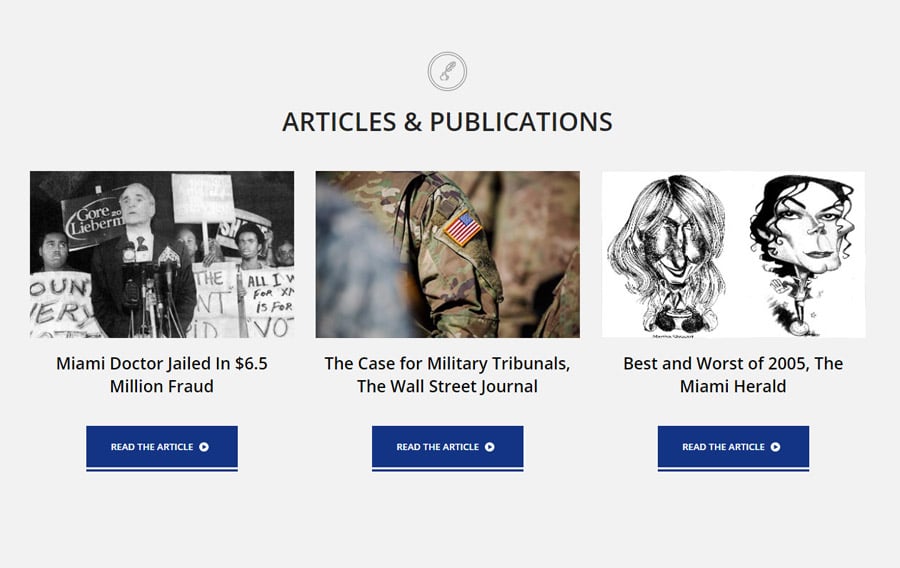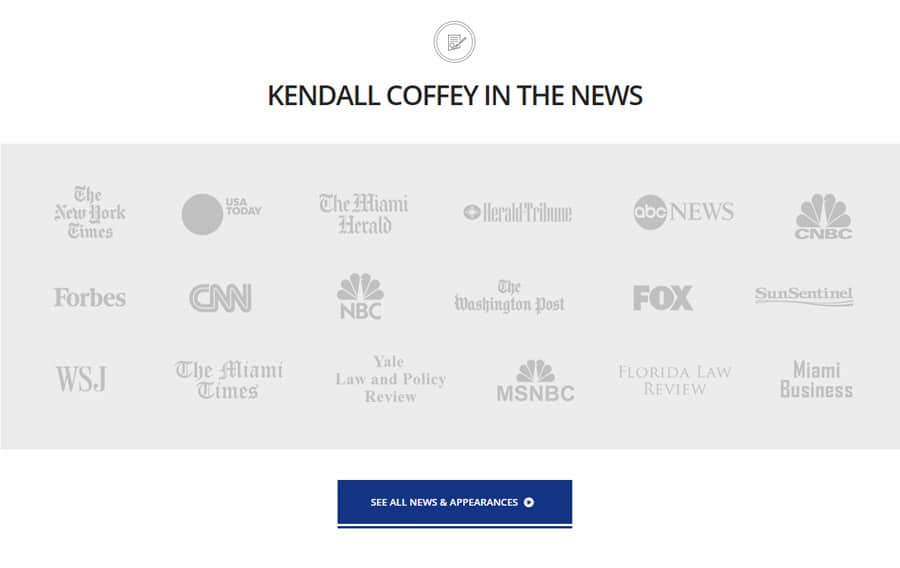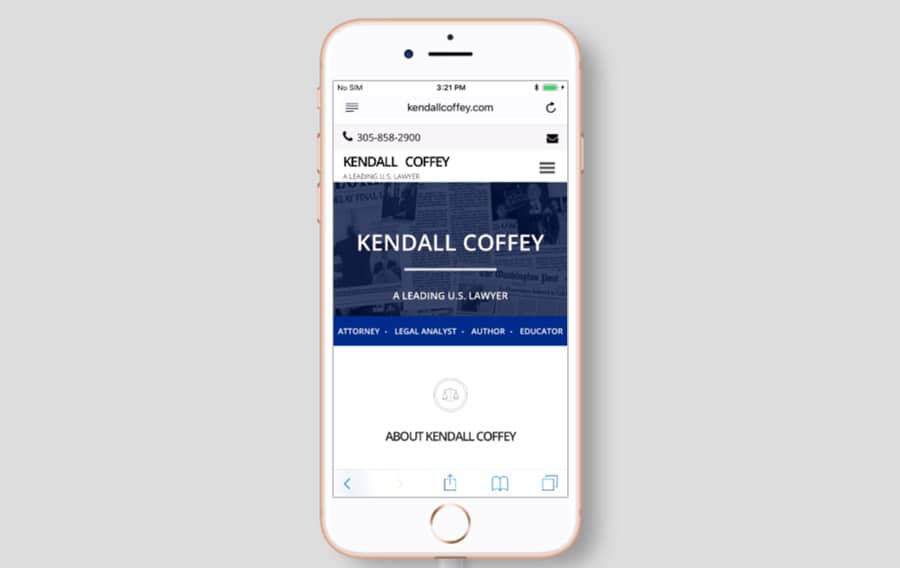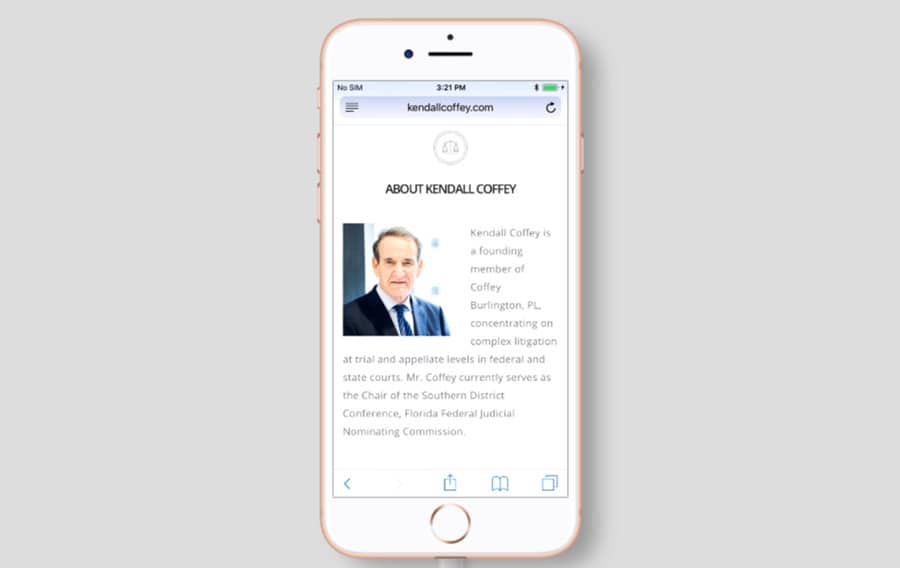 Kendall Coffey
Kendall Coffey is one of America's most vocal, influential courtroom lawyers.  With consistent appearances on national and international TV broadcasts, he has built both a legal following and sphere of public influence. Years of experience in and out of court gives Kendall Coffey and his associates valuable experience to pull from in court.
Kendall Coffey is a founding member of Coffey Burlington, PL, concentrating on complex litigation at trial and appellate levels in federal and state courts. Mr. Coffey currently serves as the Chair of the Southern District Conference, Florida Federal Judicial Nominating Commission.
From 1993-1996 he served as the U.S. Attorney for the Southern District of Florida, one of the nation's largest federal prosecution offices. Thereafter, he had major litigation roles in such high profile cases as the Elian Gonzalez international custody battle, and the 2000 presidential election recount.
Kendall Coffey and his practice helps financial institutions and other lenders (and borrowers) in litigation involving corporate finance issues. The web development team at Absolute Web Services is proud to work with one of the leading voices in the legal profession.
Project Summary
Custom Web Design
Custom Blog Design
Social Media Integration
Mobile Friendly Optimization
Search Engine Friendly URL Architecture
Google Analytics Integration
Programming of the Inquiry Form