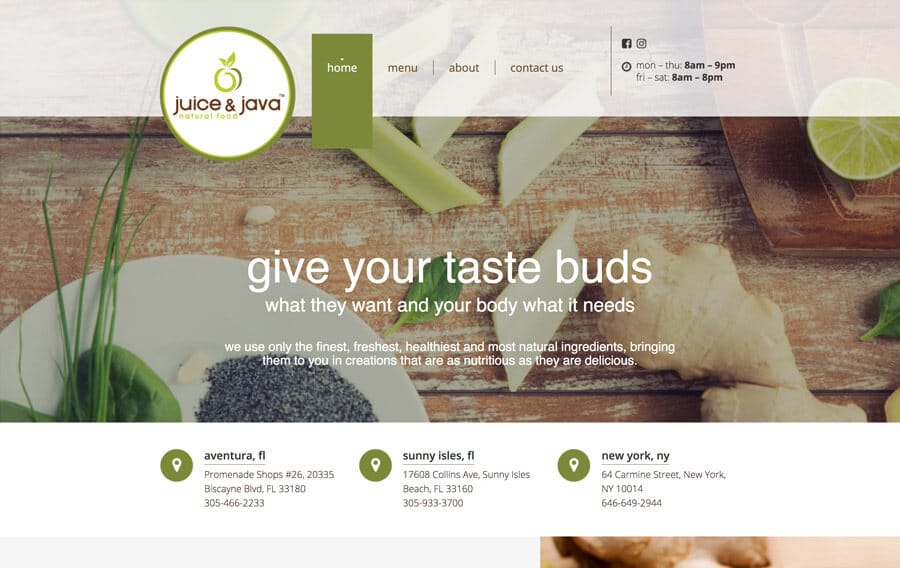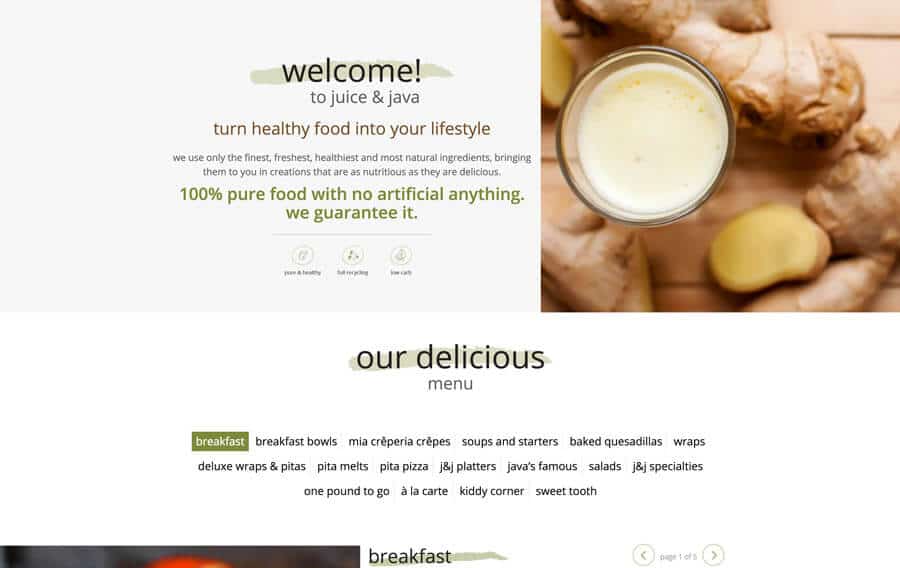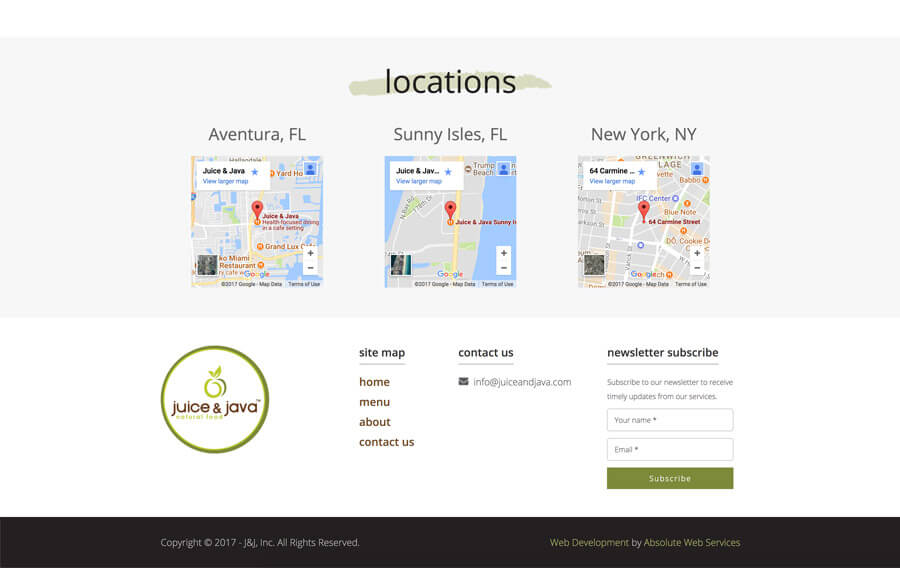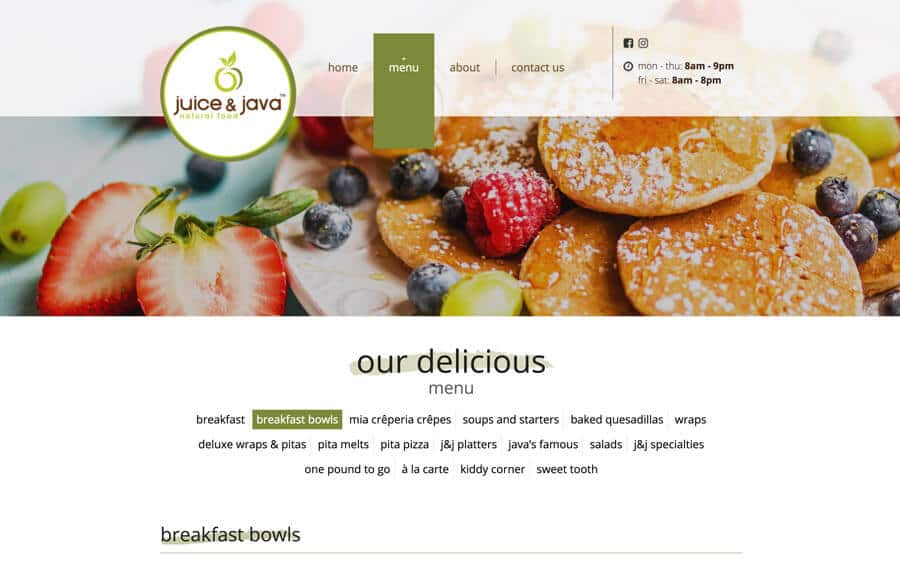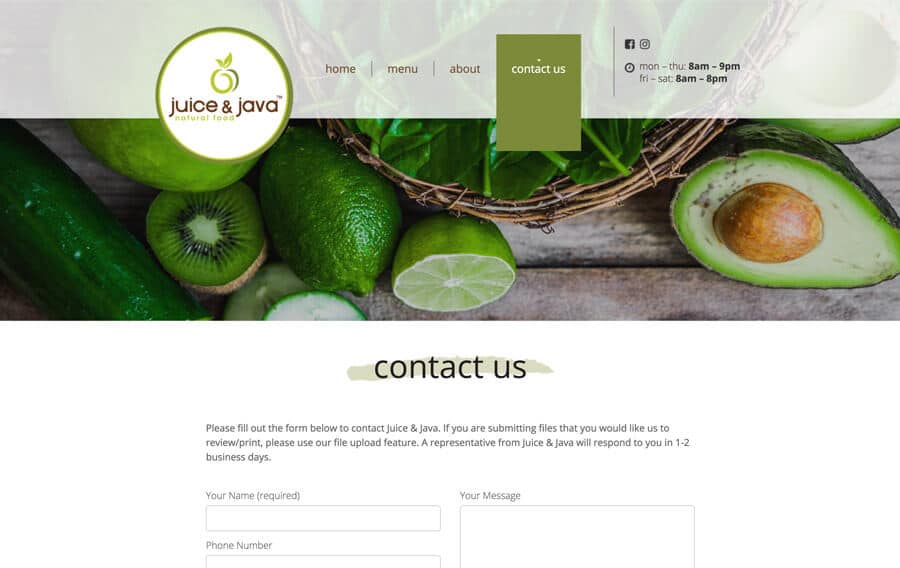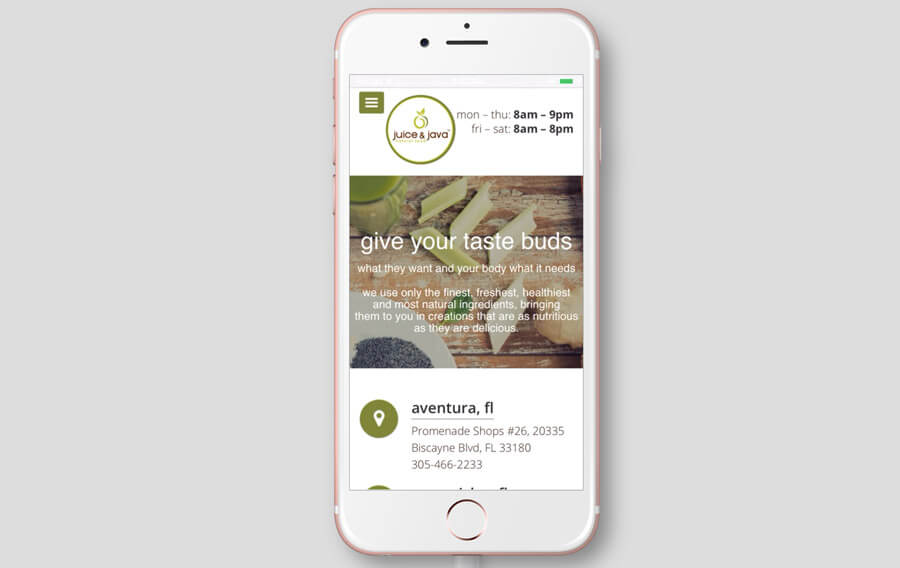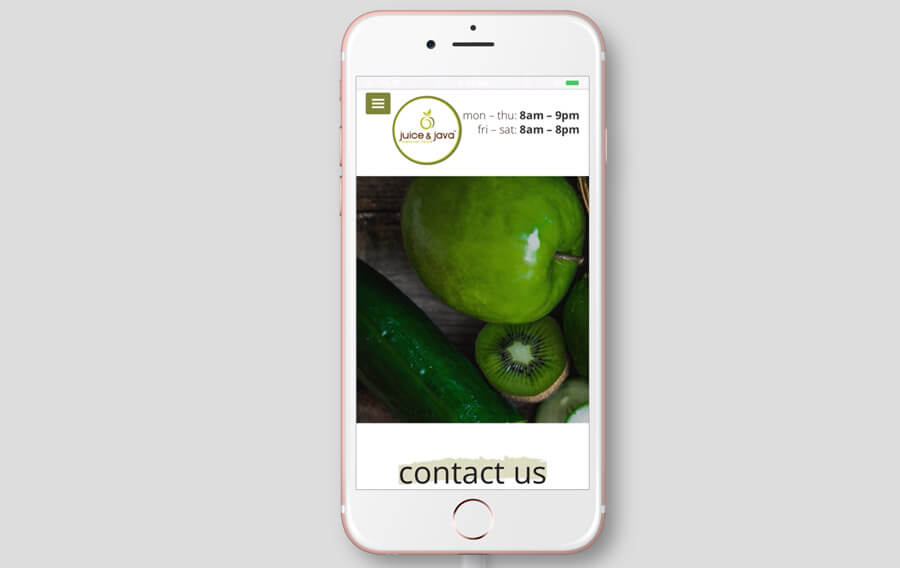 Juice & Java
Juice & Java is a natural food cafe that gives your taste buds what they want and your body what it needs. They believe in turning healthy eating into a lifestyle by using only the finest, freshest, healthiest ingredients. With three locations and more to come, they are no doubt taking the East Coast by storm!
Creating a modern and mobile-friendly online presence for a growing, health conscious cafe.
Java & Juice tasked Absolute Web Services with creating an online presence that accurately represented their healthy lifestyle with a modern, fresh looking, and easy to use website. The custom web design, responsive layout, and mobile-friendly site assures that hungry site visitors have a good experience no matter what device they're on.
As the user enters the site, rather than being spammed with frivolous info, they are presented with professional photography that captures the essence of healthy eating. Immediately, the user is provided the most vital information for generating patrons: who is Juice & Java, where are they located, and what do they offer on their menu. Menu icons allow users quickly navigate their favorite foods and even download a PDF downloadable menu if they prefer a paper menu. Finally, a Google Analytics Integration allows the business owner to track their progress with being "found" on Google and make more informed decisions about how to market their business.
Project Summary
Custom Web Design
Responsive Layout
Mobile Friendly Optimization
Search Engine Friendly URL Architecture
Professional Photography
Custom Menu
Google Maps integration
Custom Contact Form
Google Analytics Integration