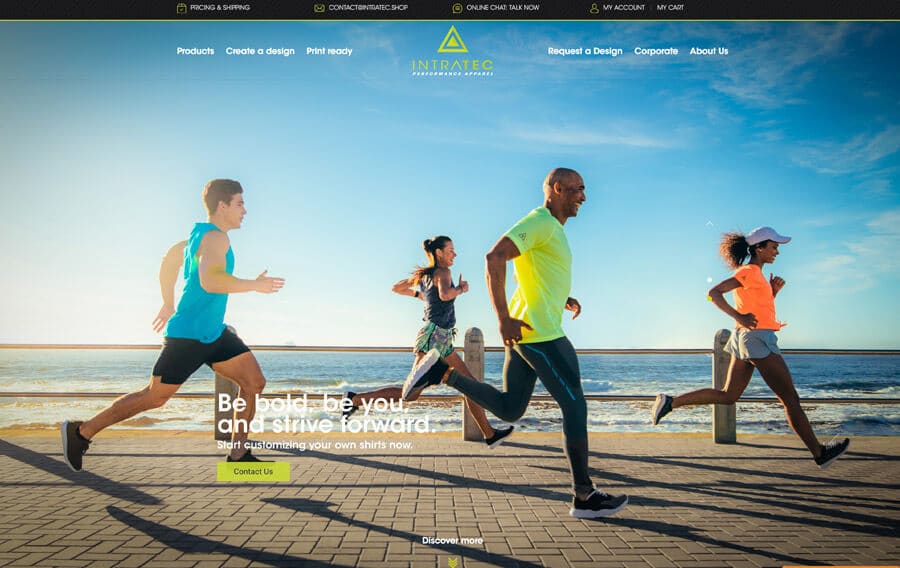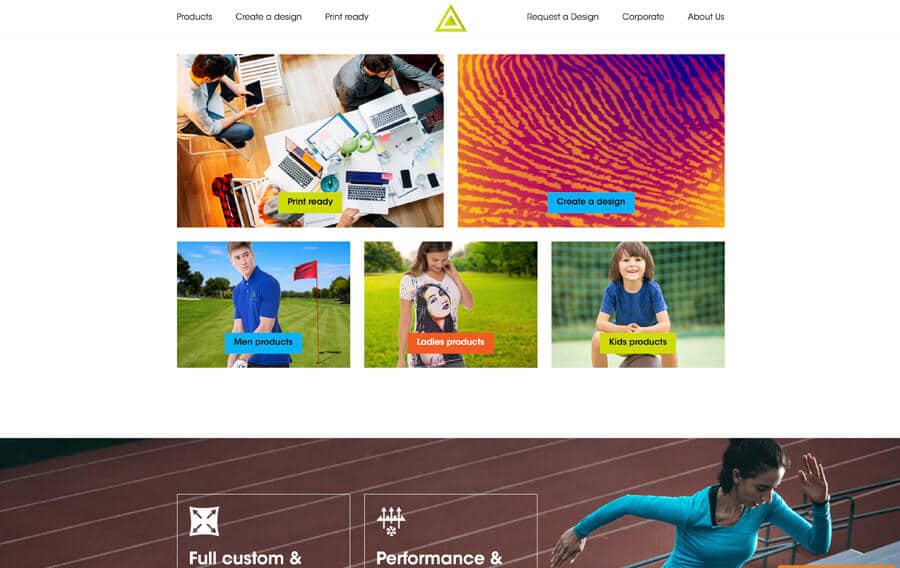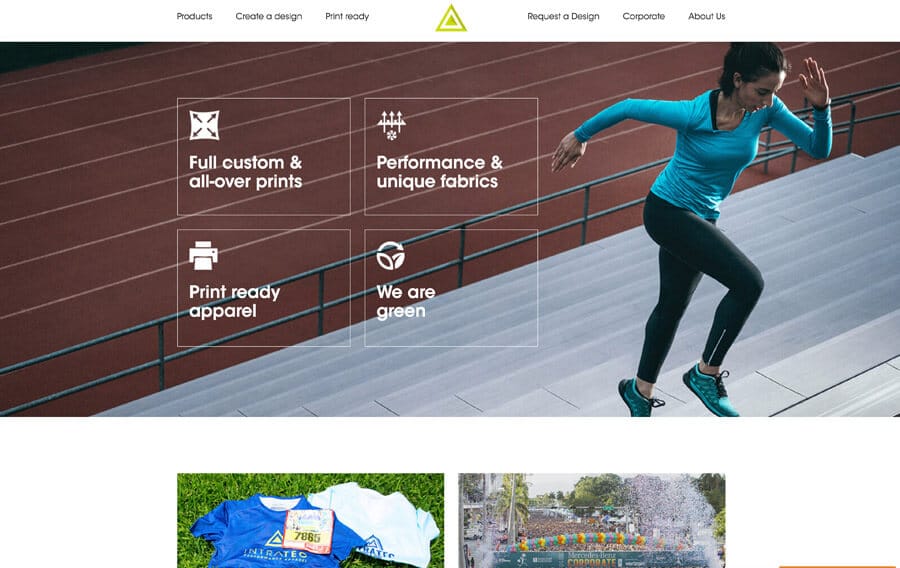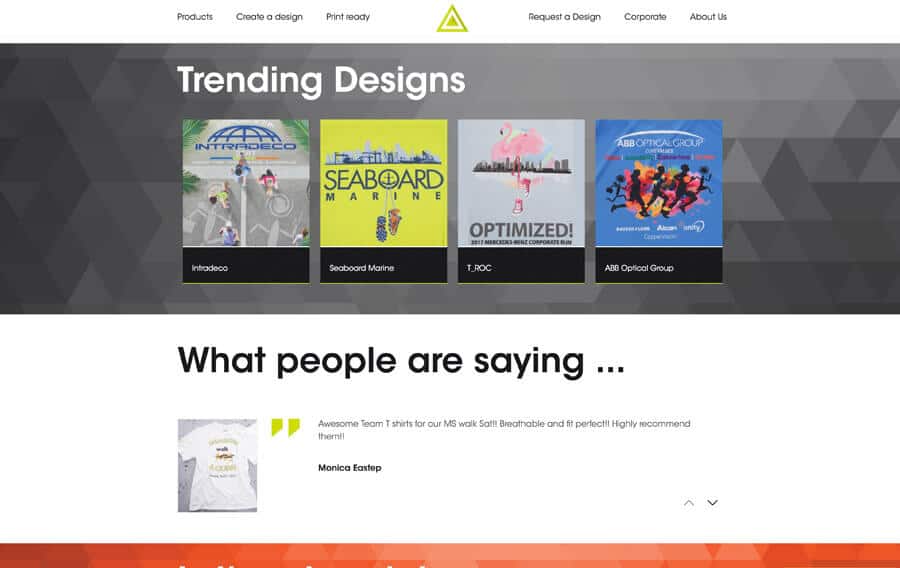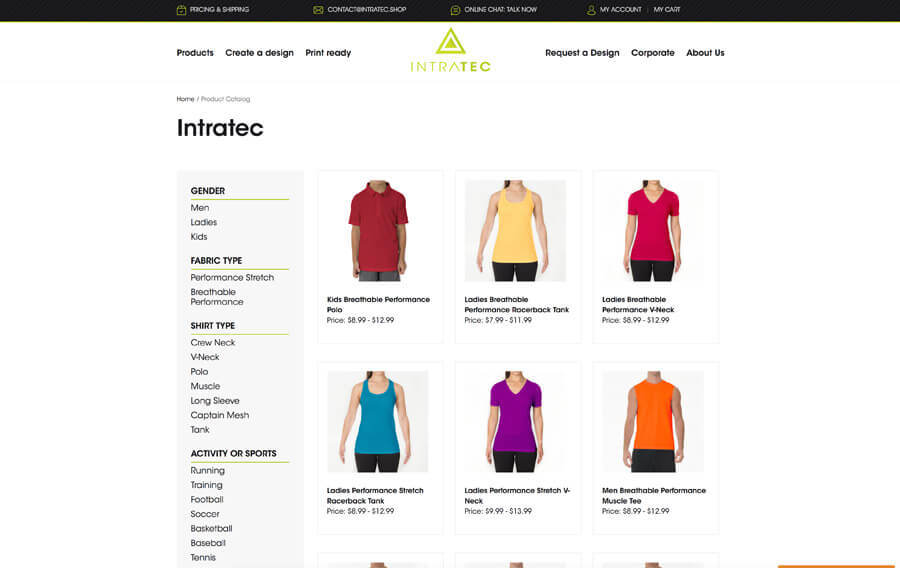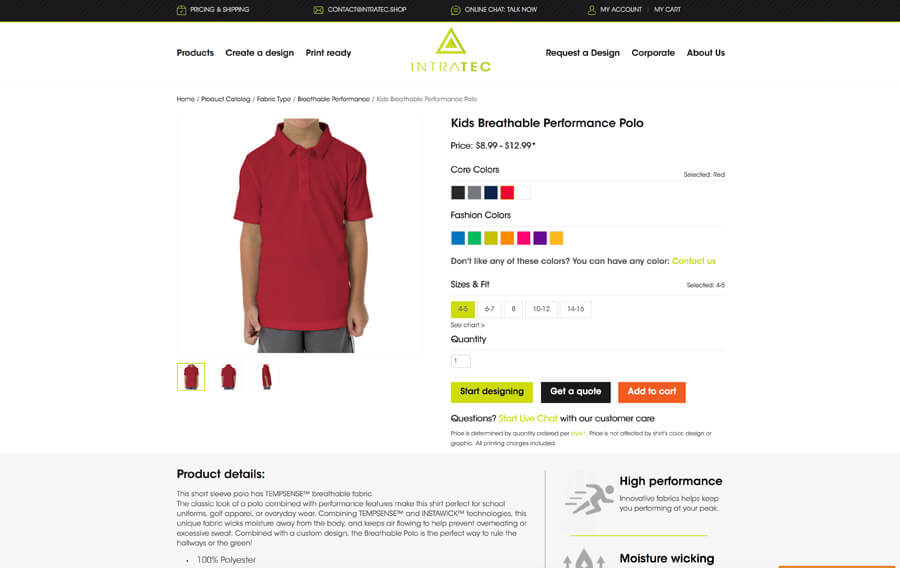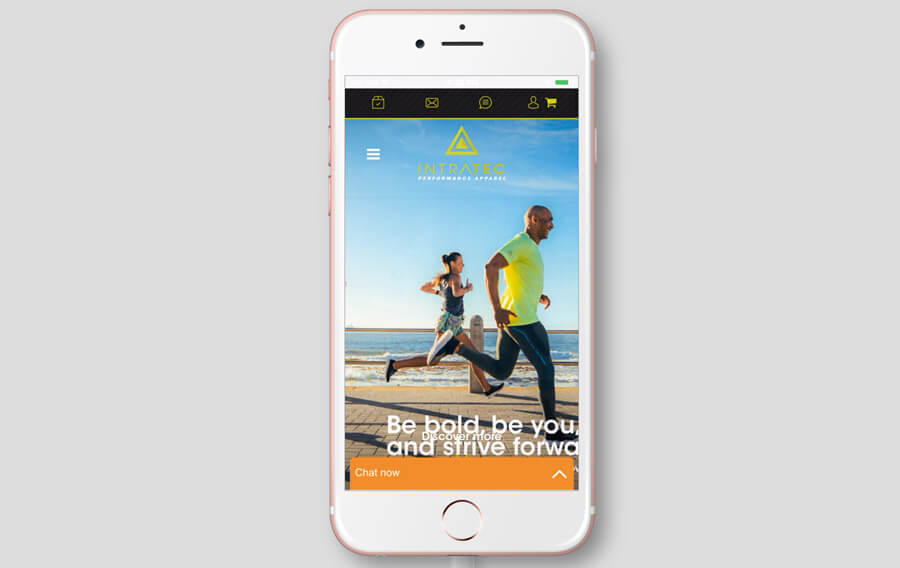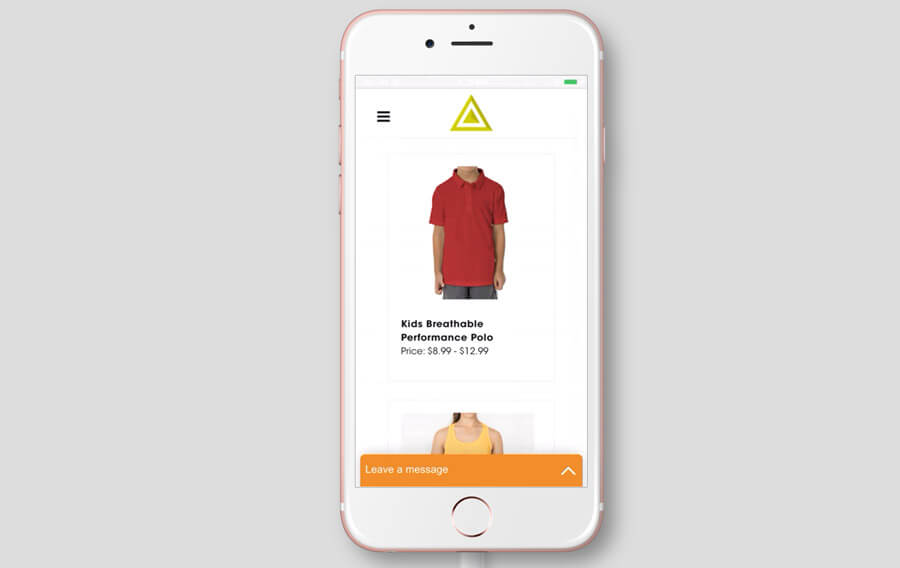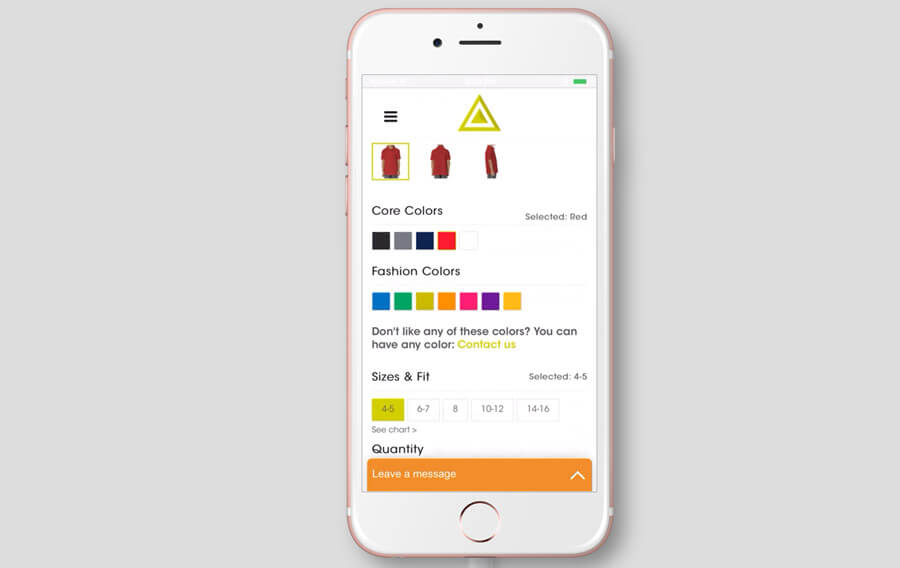 Intratec
Intratec is a Miami-based startup company that is passionate about three things: quality apparel, sports, and sustainability. As manufacturers of high-quality performance apparel with a passion for innovation, they cater to the increasingly sophisticated and evolving needs of modern athletes. In their facility which boasts solar panels and reclaimed water, their R&D department designs high quality, breathable fabrics for apparel appropriate for athletes of all ages.
Creating an interactive, ecommerce website to match their forward thinking approach
Intratec tasked Absolute Web Services with creating a website that not only builds on their existing technologies and also reflects the modern and forward thinking approach of their company. As such, we used ecommerce best practices to create a website whose "look and feel" mirrors their ideal customer. The websites emanates passion, strength, and sustainability while maintaining ease-of-use and functionality.
Our team used an InkSoft API Integration to provide them with a tried and true, out of the box solution which allows customers to seamlessly create designs, receive a quote, and checkout with just a few steps. The LiveChat feature allows users to get help in real time reducing their chances of navigating away from the page. In addition, a growing blog section allows Intratec to improve their Search Engine Visibility, remain relevant, and posits them as athletic apparel gurus.