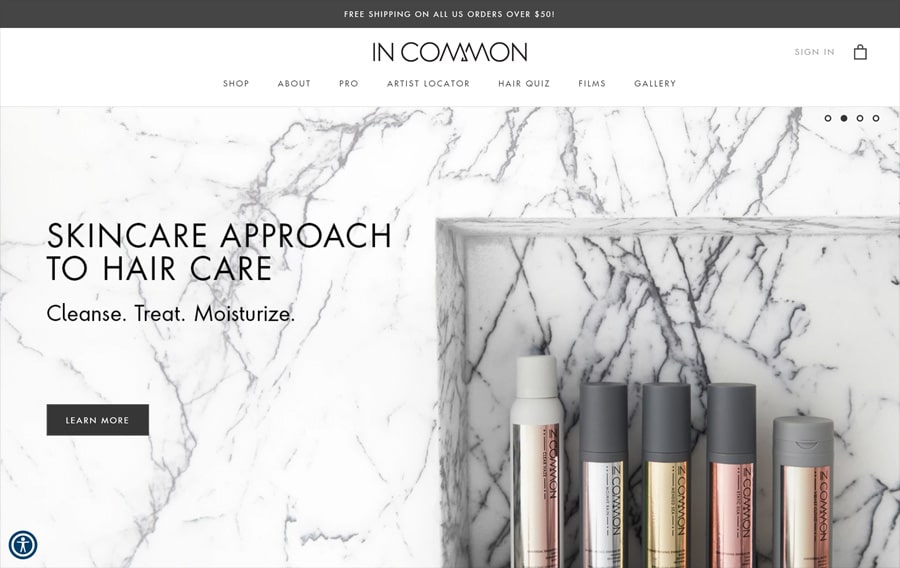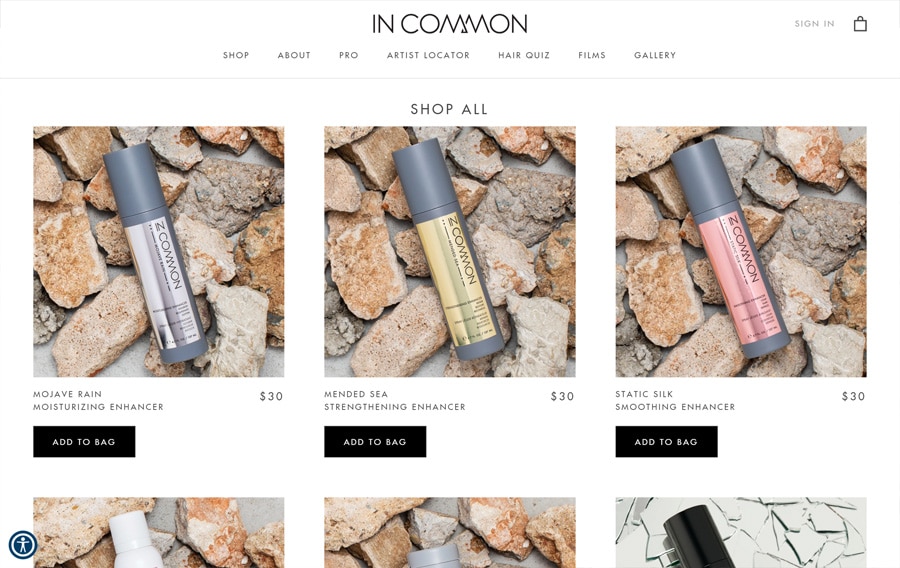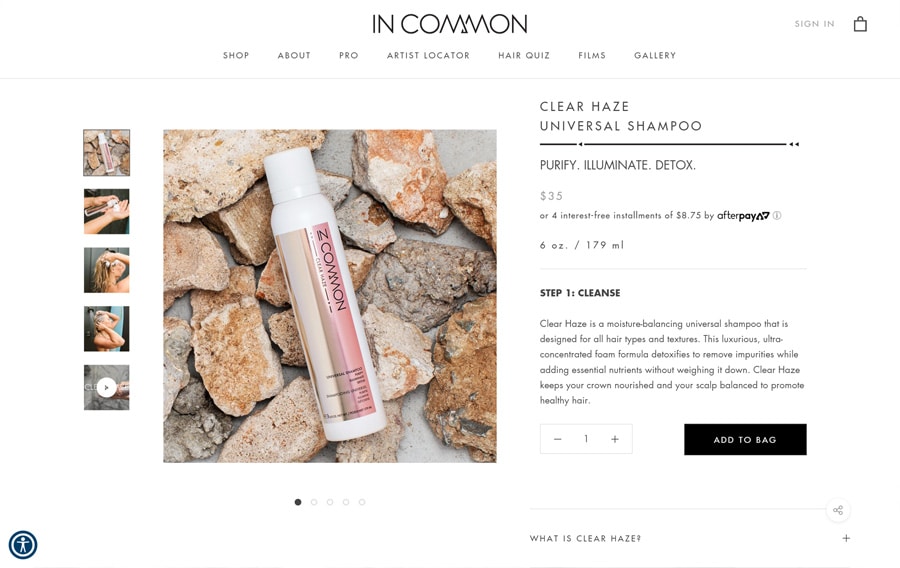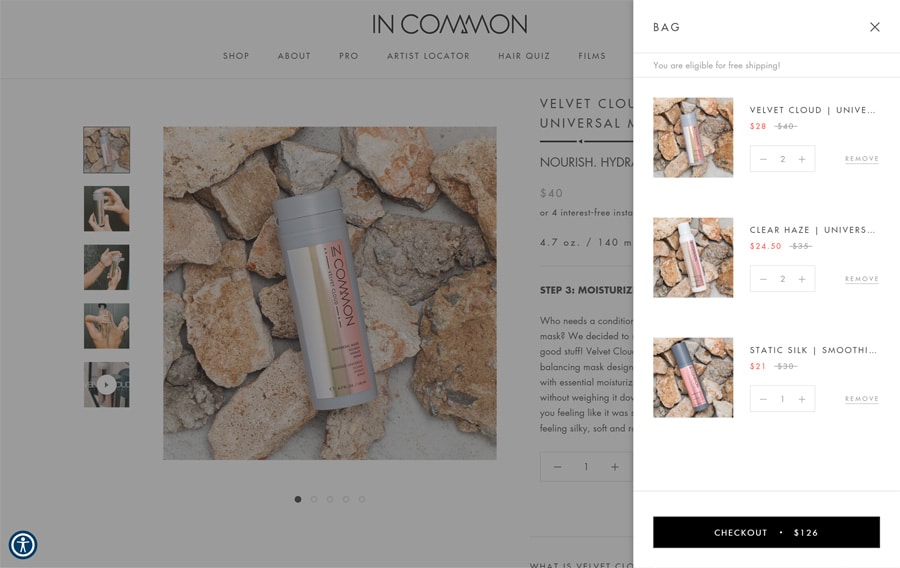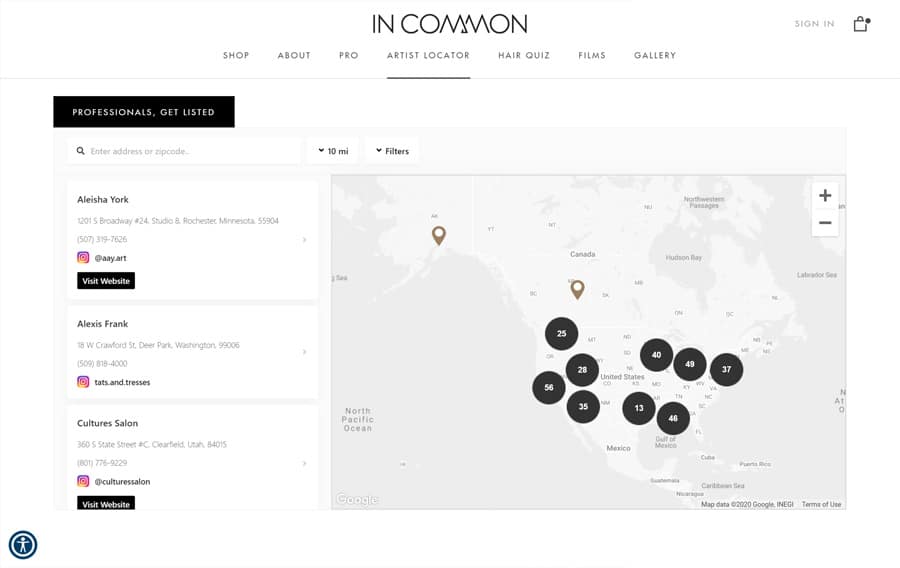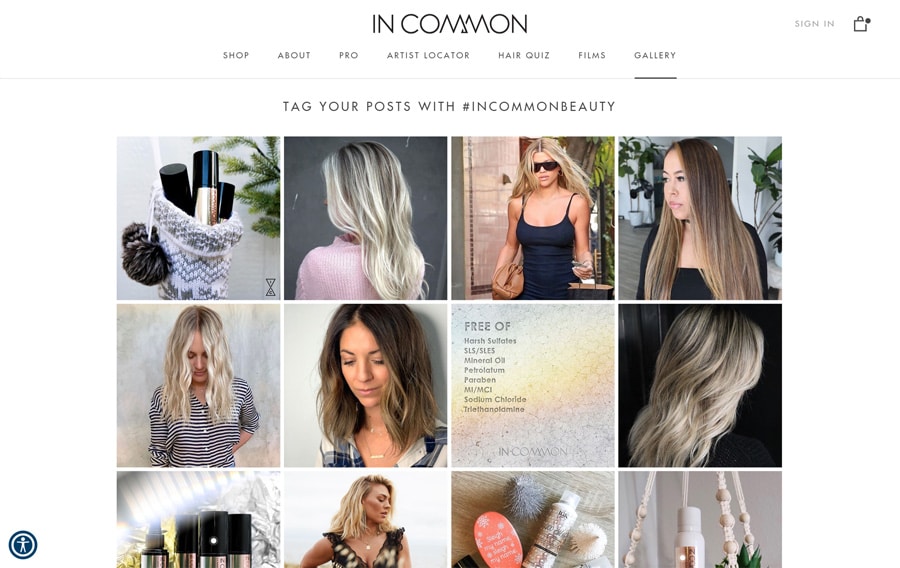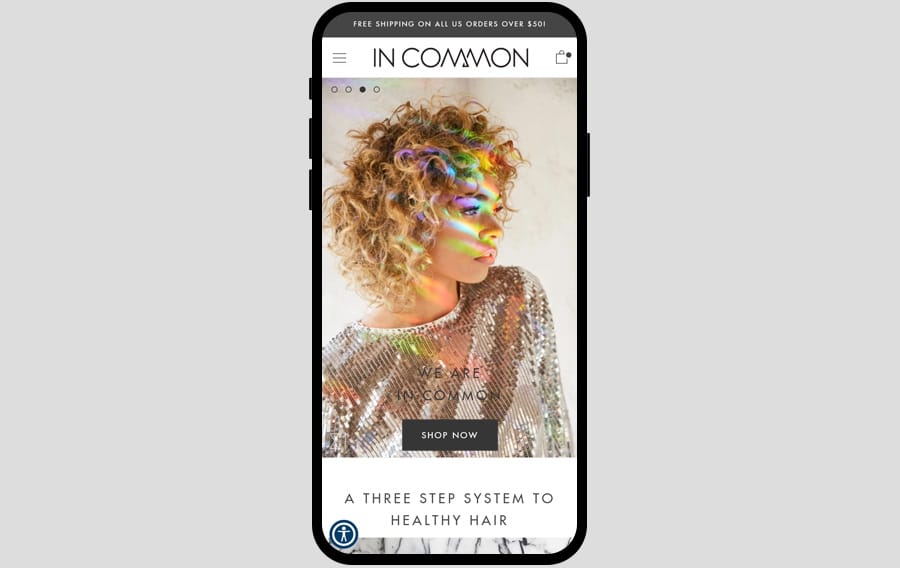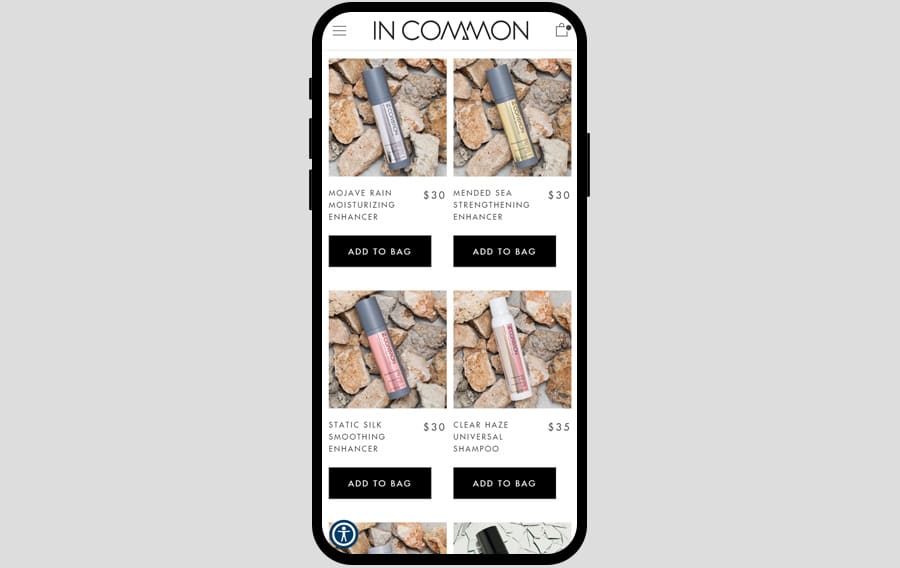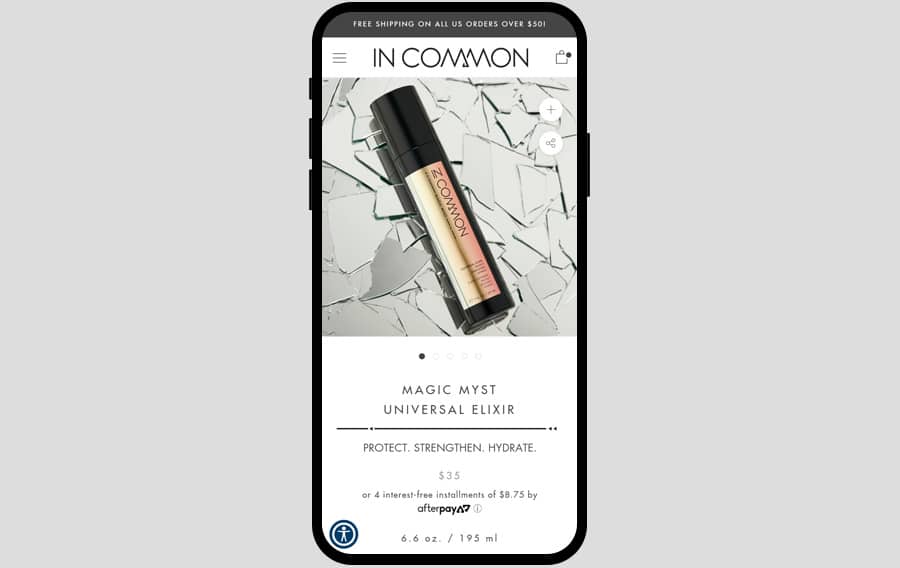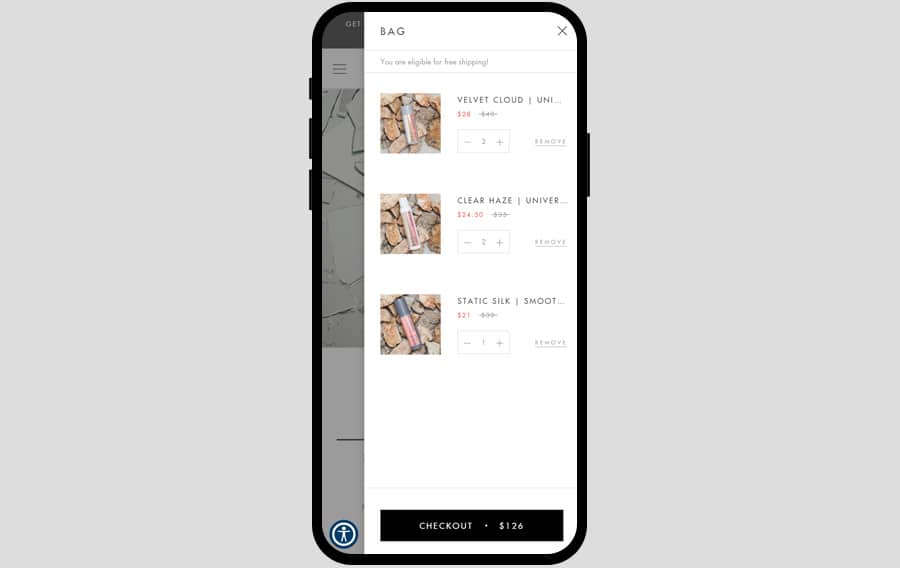 In Common
In Common is an inclusive luxury hair care treatment brand that's undeniably shareable. Rooted in common ground, truth and free spirit, their formulations are derived from a place of authenticity and innovation to create better-for-you products that instantly transform hair and magnify your natural glow.
Absolute Web was tasked with customizing the user interface and user experience on the website.
This project has two parts:
B2C online store
B2B for professionals and salons
Among the highlights for this project, we can put side minicart, shoppable instagram feed, photo and video gallery on product page.