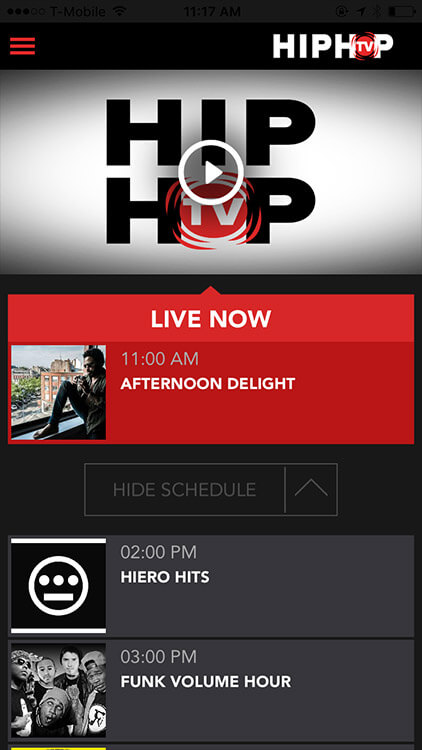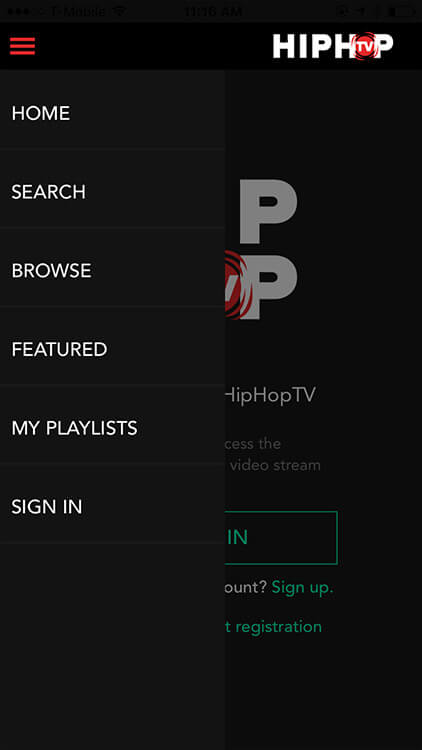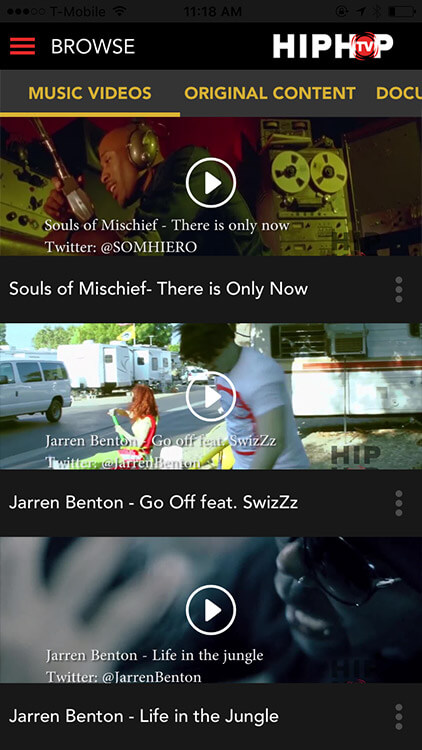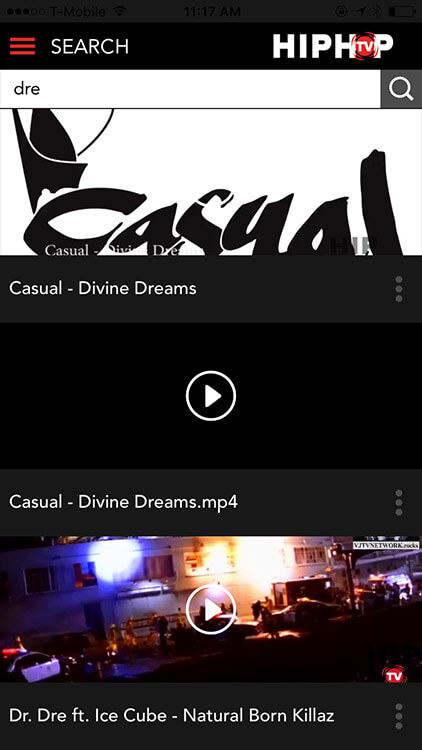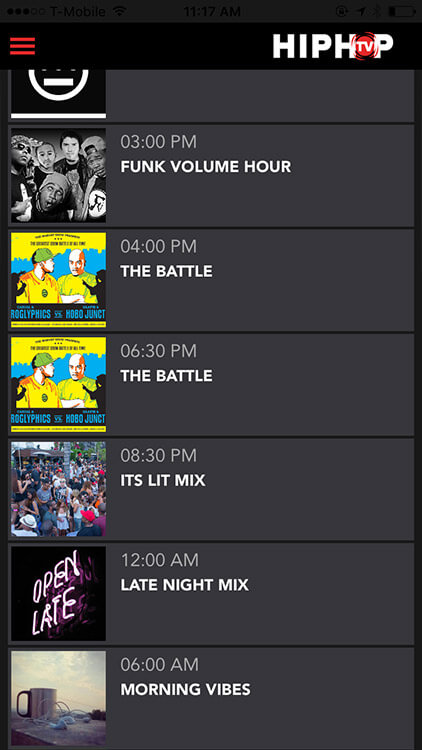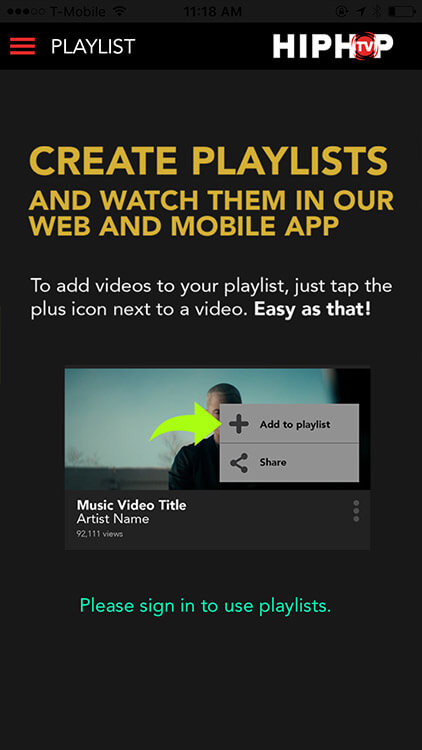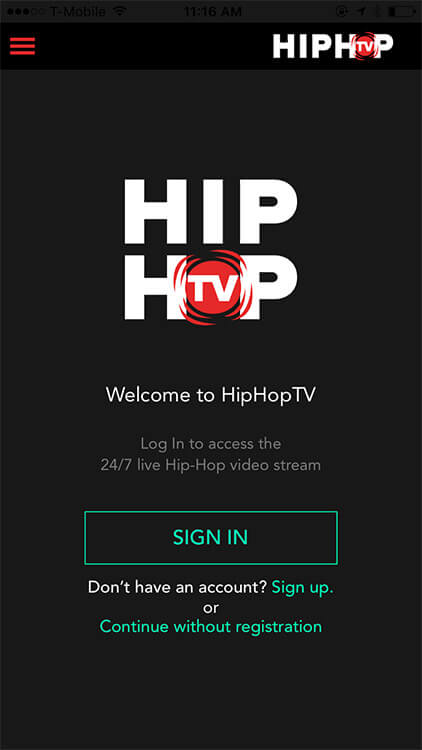 HipHopTV
HipHopTV is a 24-hour live streaming online platform that features exclusive original programming, custom playlists, video sharing and live concerts. Viewers can watch on demand through web and mobile platforms. It is all the best hip-hop content on the planet in one place, and you do not even need a cable box.
Playlists
Build your own custom video playlists that you can share on social media.
Live Streaming
Music videos, interviews, documentaries all streaming LIVE on all connected devices.
Original Content
Search an artist or era and discover videos that are similar.
Project Summary
Custom UI Design
Custom Programming
Video Player Functionality
Wowza Streaming Engine
Search Functionality
Scheduled Content
Custom Playlists
Social Media Login / Registration
App Store / Google Play Management
Server Infrastructure Development