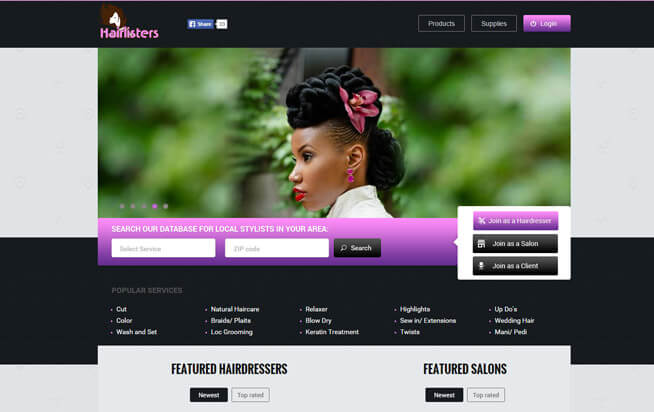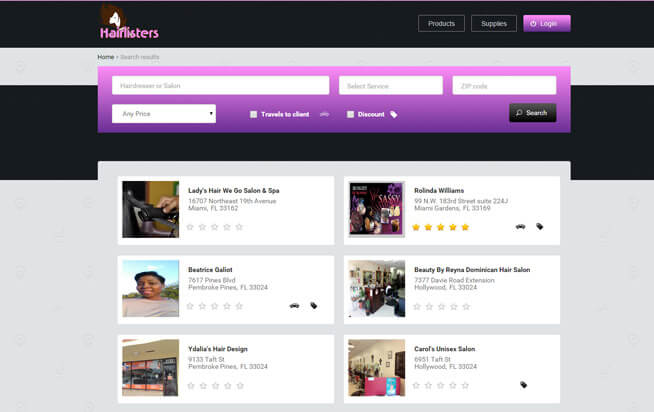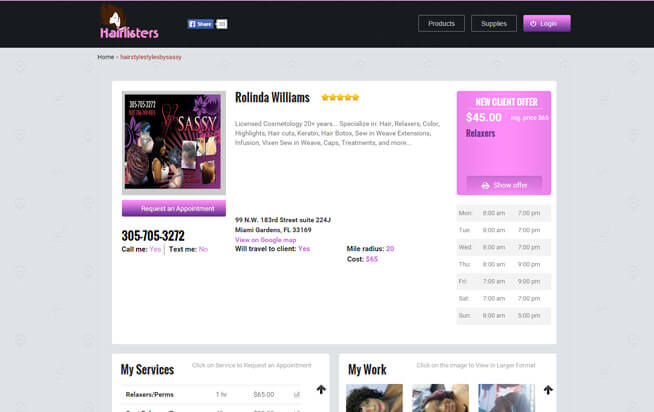 Hairlisters
Finding a good hairdresser at an affordable price can be difficult. Fortunately, Hairlisters is there to help. Its list of hairdressers are not just common hairdressers, either; they are skilled professionals that can create specific hair styles, like braids or extensions.
Hairlisters realized that finding a hairdresser that could masterfully perform these tasks was difficult, often only being accomplished through word of mouth. That is why they wanted to develop a website that allowed clients to connect with stylists near them, and to research local styles, care instructions, and related matters of interest.
Hairlisters knew the best company to make their vision a reality was Absolute Web Services. We designed a striking, easy to use website that takes Hairlisters' vision to a whole new level of usefulness, beauty, and functionality.
Hairlisters is a great resource for clients because it allows them to find hairdressers that specialize in specific types of ethnic hairstyles, and at affordable prices. It also lets clients review a hairdresser's prior work and learn of their prices before setting foot in their shop. That sort of interactivity is not easy to design, and required the expert service of a web design firm as knowledgeable about its craft as Hairdressers' listed hair stylists are about theirs.
Built on the ubiquitous WordPress content management system, hairlisters.com is stable, social media optimized, and SEO friendly in ways that help to put it in front of the eyes of the customers who will most benefit from its services. Plus, it is very user-friendly, meaning the founders of Hairlisters will not have to spend all of their time maintaining the site. Instead, they can focus on constantly improving their content and services to best serve their clients.
Project Summary
Custom Web Design
Custom Blog Design
Social Media Integration
Mobile Friendly Optimization
Search Engine Friendly URL Architecture
Google Analytics Integration
Programming of the Inquiry Form