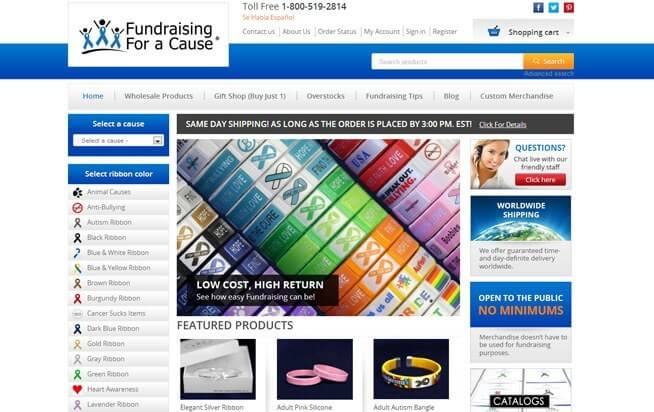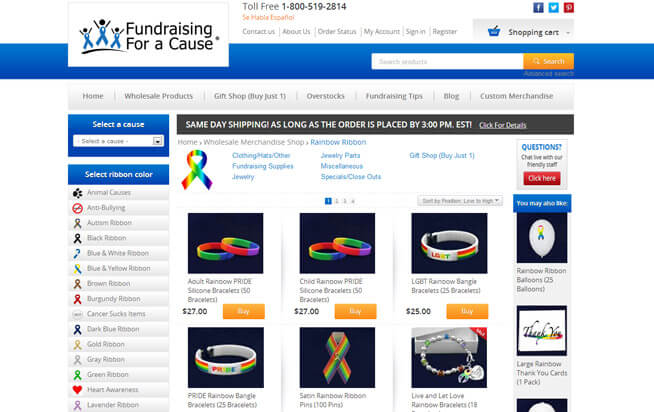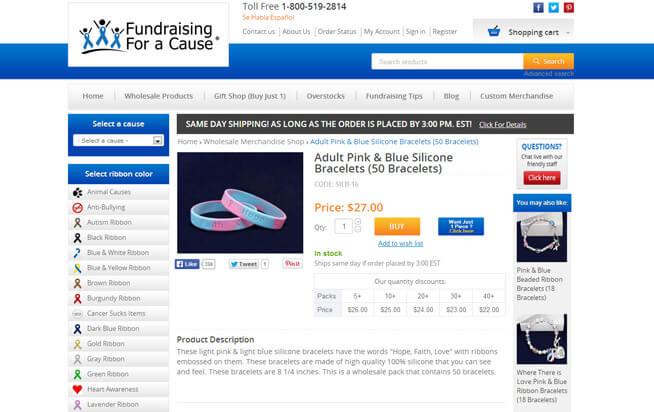 Fundraising For A Cause
We built Fundraising For a Cause a reliable, stable eCommerce platform that is capable of handling thousands of visitors simultaneously. Fundraising For a Cause is the largest manufacturer of cause related merchandise in the world, creating products for more than 25 causes around the world. With more than over 4,000 different products and the ability to make custom merchandise, our Miami web design team was challenged with creating a dynamic eCommerce site that could handle large amounts of traffic.
The Absolute Web Services Miami web design team used the CS-Cart eCommerce platform to build a website that contains quite a bit of information as well as 4,000 products. Creating Fundraising For a Cause required us to set up a powerful server with the ability to handle a huge amount of visitors. Absolute Web Services is proud to have www.fundraisingforacause.com as a client.
Project Summary
Custom Web Design
Custom Blog Design
Social Media Integration
Mobile Friendly Optimization
Search Engine Friendly URL Architecture
Google Analytics Integration
Programming of the Inquiry Form