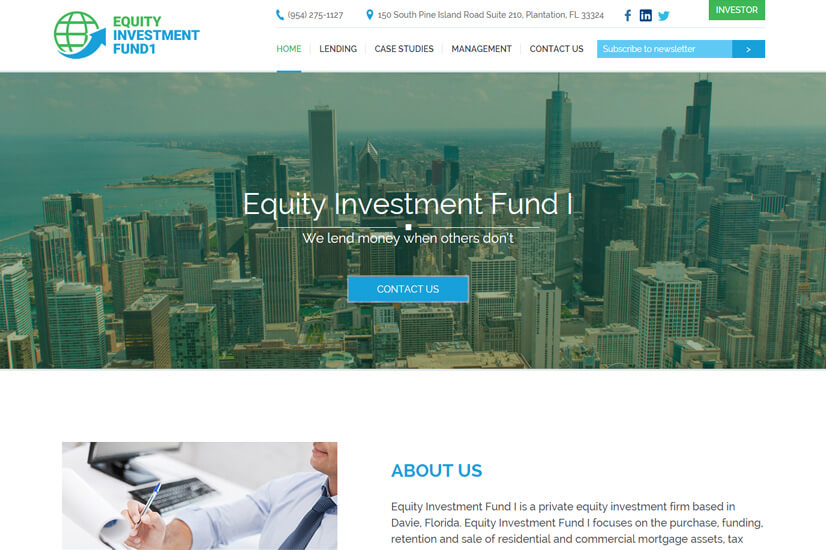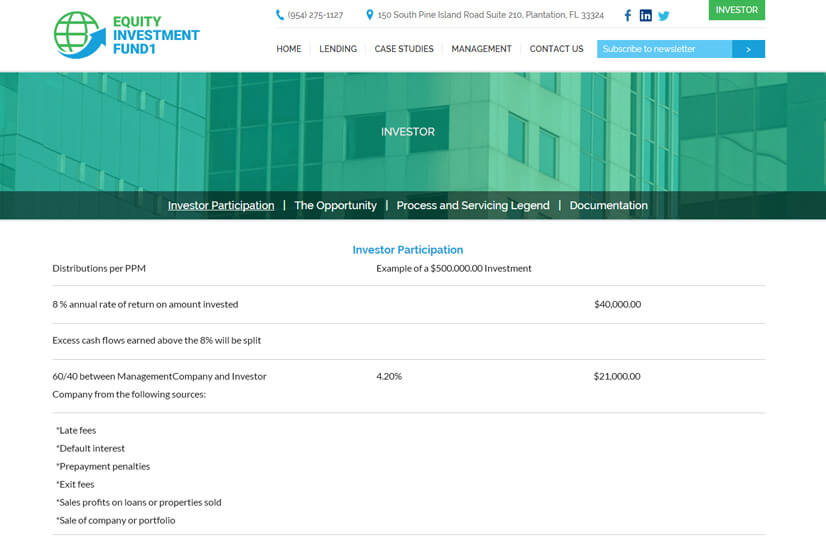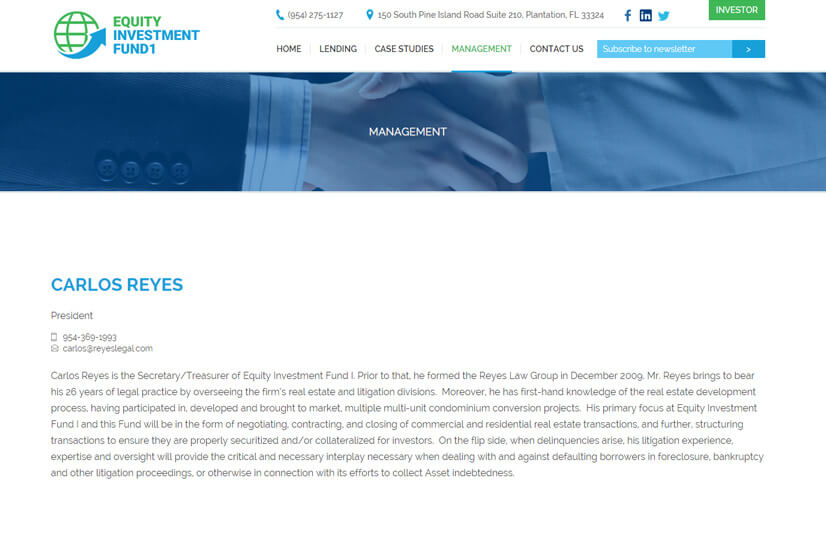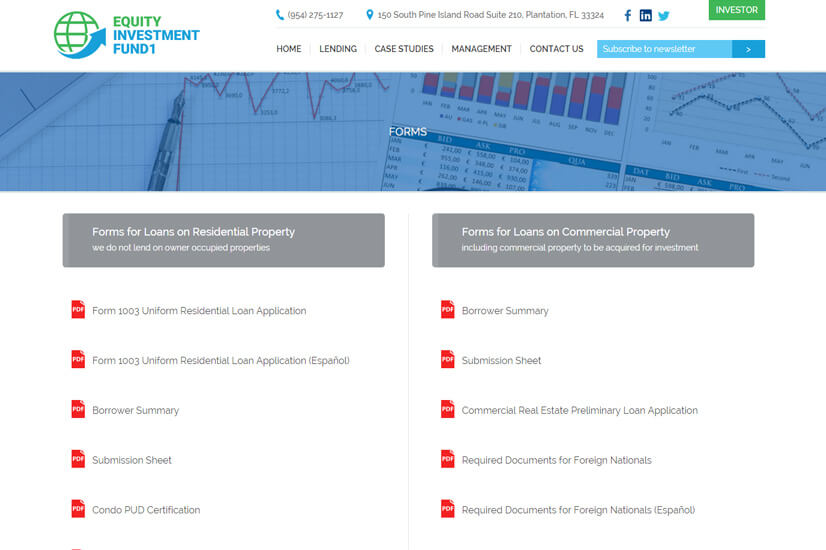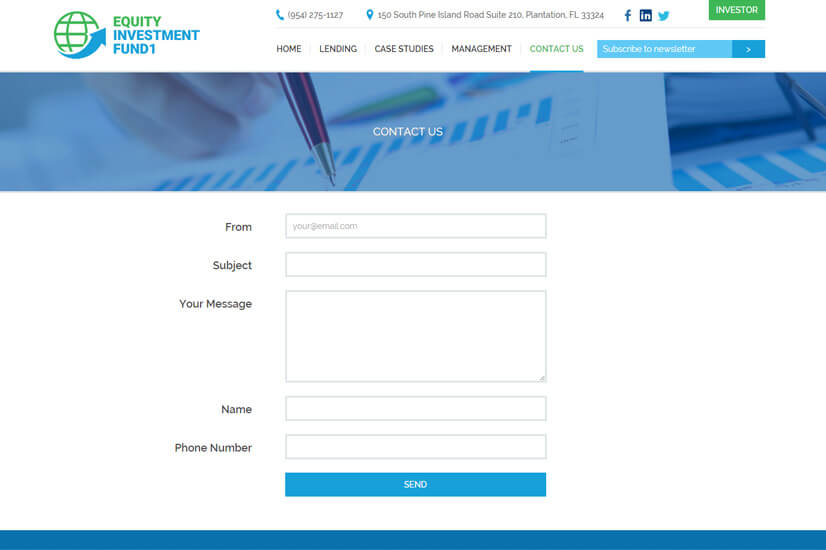 EIF1
Equity Investment Fund 1 is a private equity investment firm that specializes in residential and commercial real estate purchases, funding and sales. They utilize a different strategy than traditional banks and mortgage lenders based on each individual client's financial situation, ability to repay loans and strategy for managing or selling properties.
Visually Appealing Site Evokes Confidence in Organization
Here at Absolute Web Services, we designed this website to incorporate Equity Investment Fund 1's logo colors of blue and green throughout the site. Not only are these colors soothing and easy on the eyes for website viewers, they give the site a cohesive, professional look.
The Viewport Meta tag makes this website mobile responsive, so customers can access the site from not only their computers, but their mobile devices as well. The site incorporates a newsletter subscription so that customers can stay up to date with what is going on in the company. The site's contact page features a built-in contact form so that potential customers can request more information directly through the website.
Project Summary
Custom Web Design
Social Media Integration
Mobile Friendly Optimization
Search Engine Friendly URL Architecture
Google Analytics Integration
Programming of the Inquiry Form