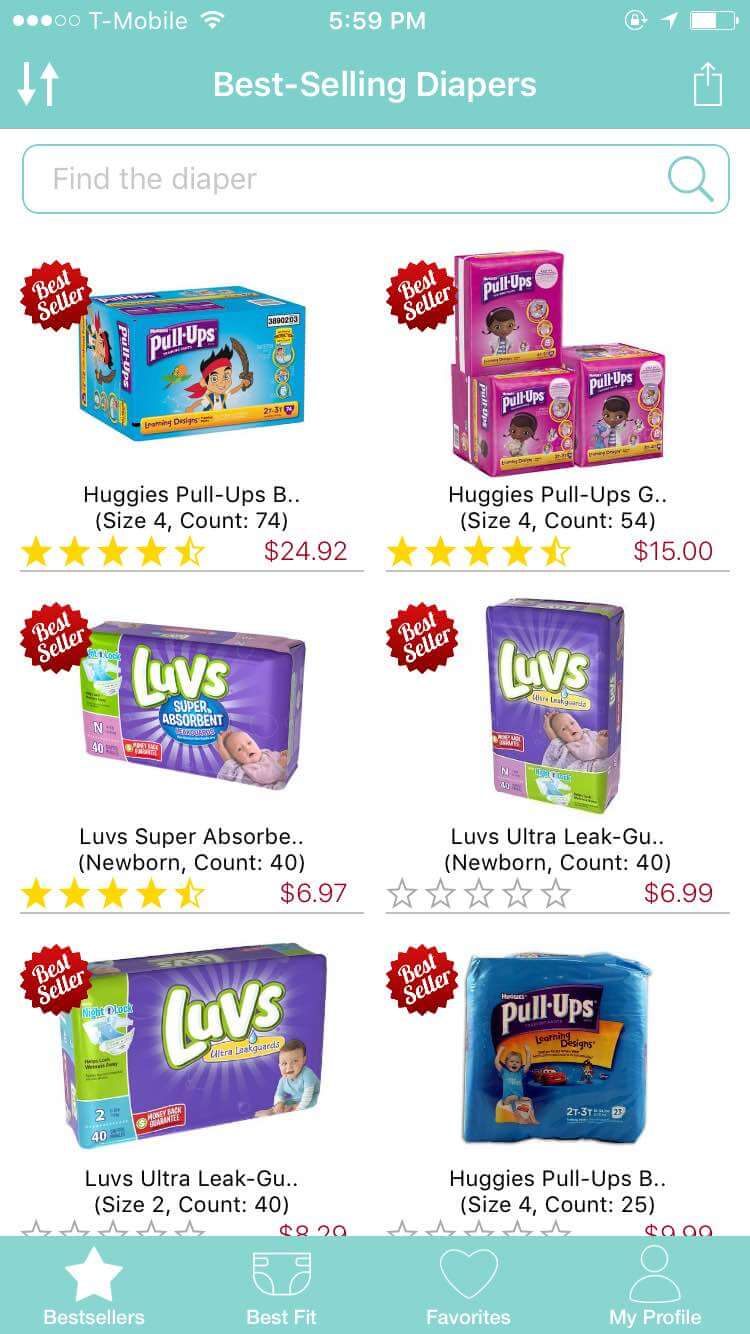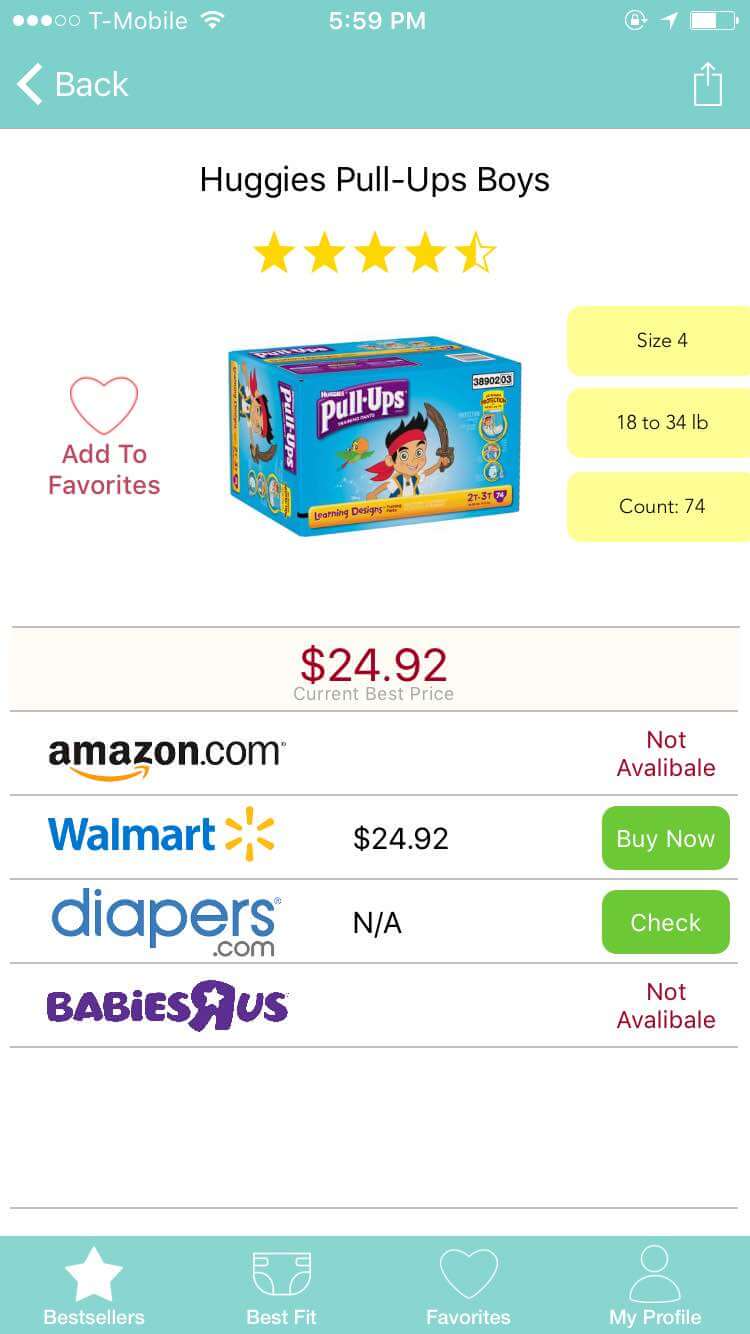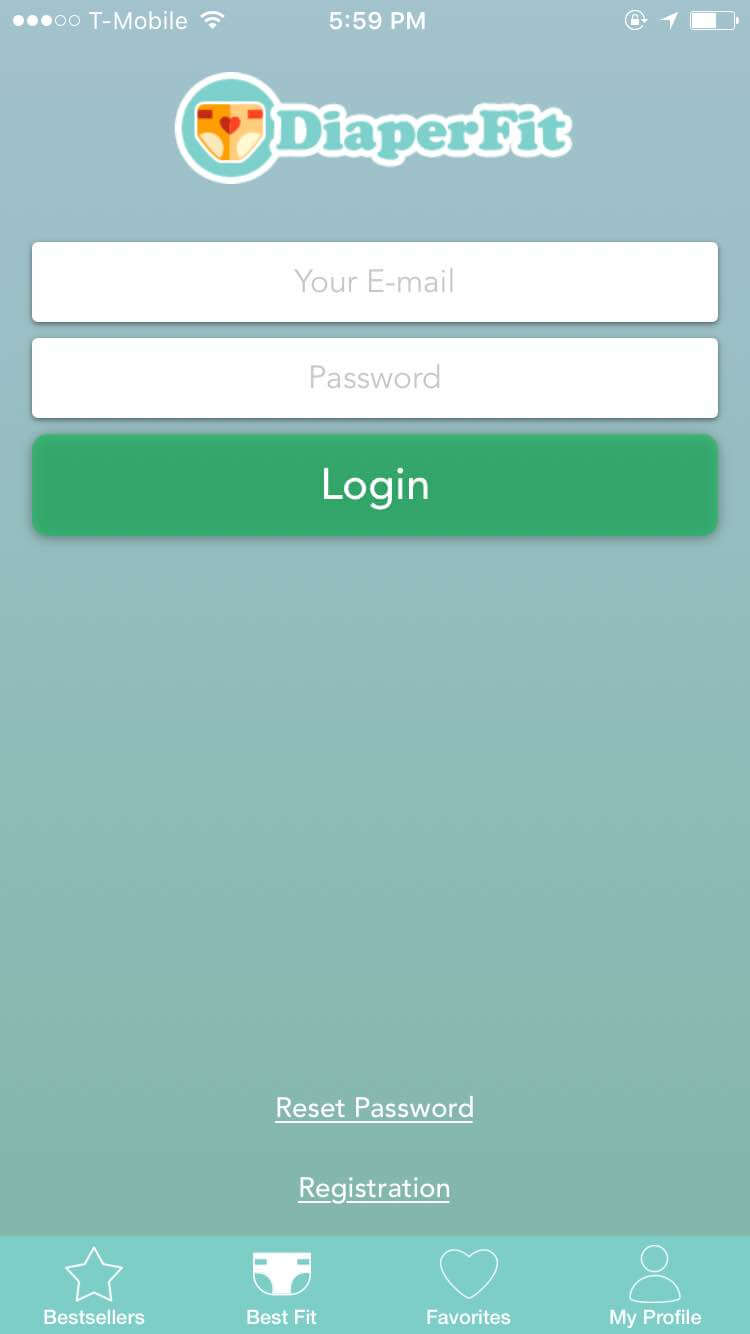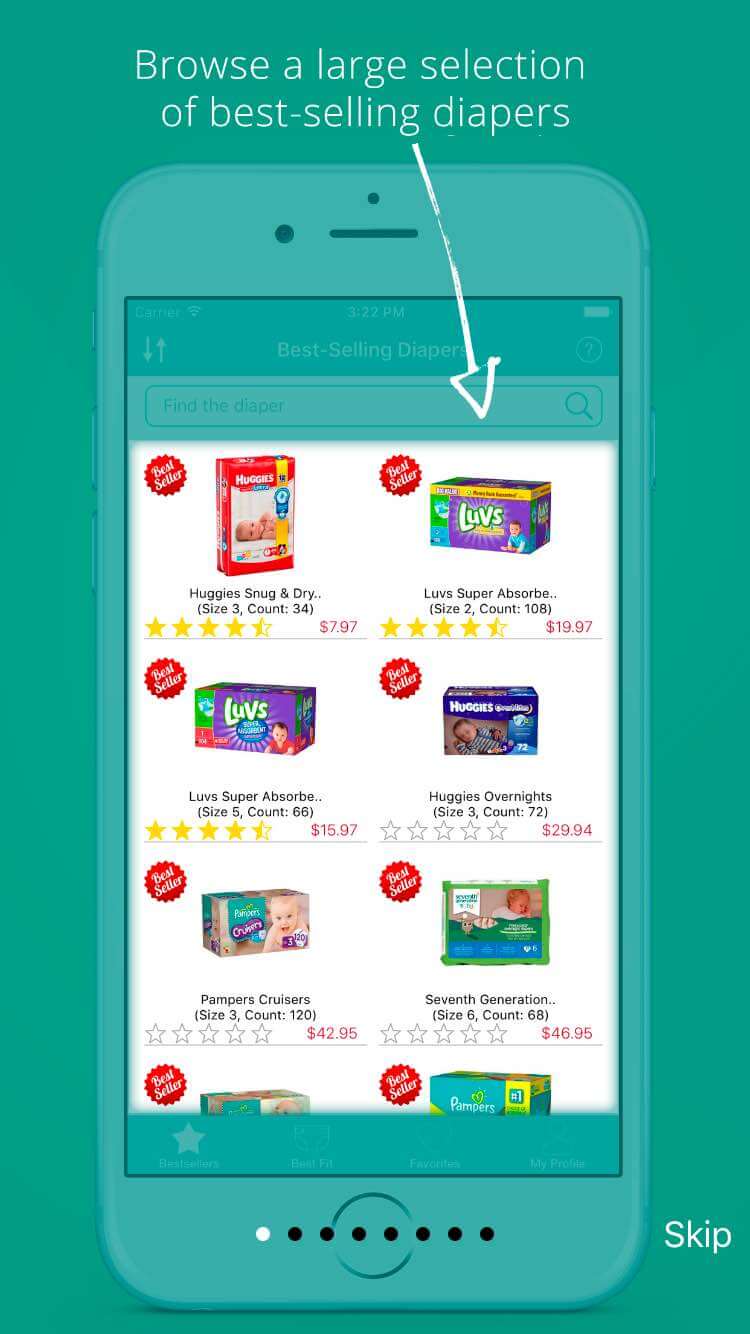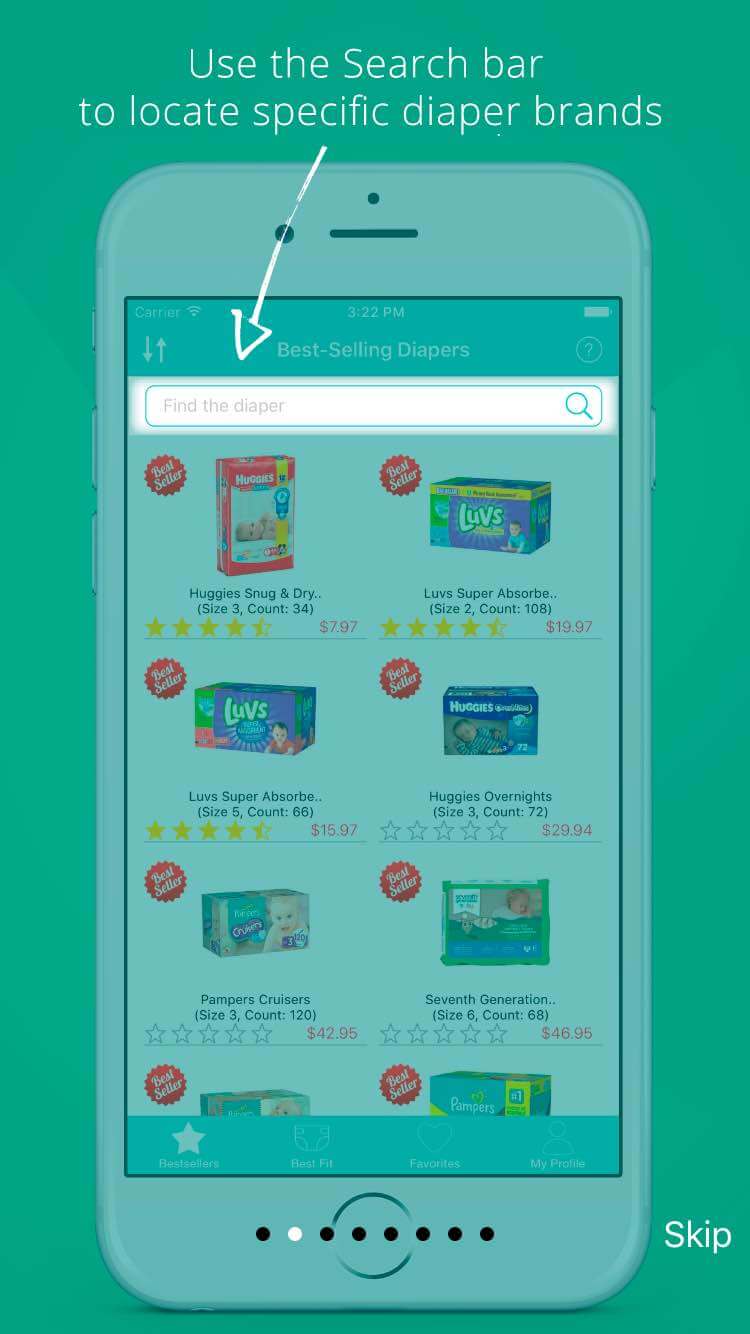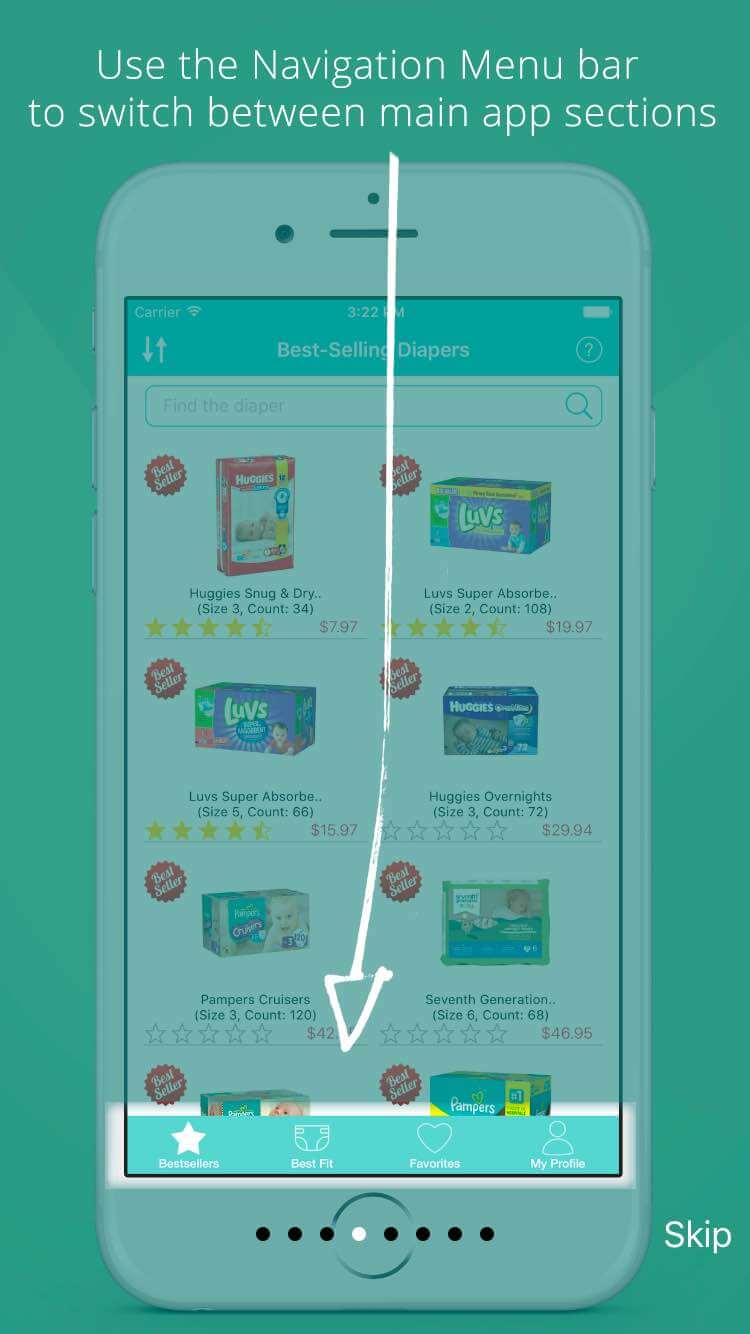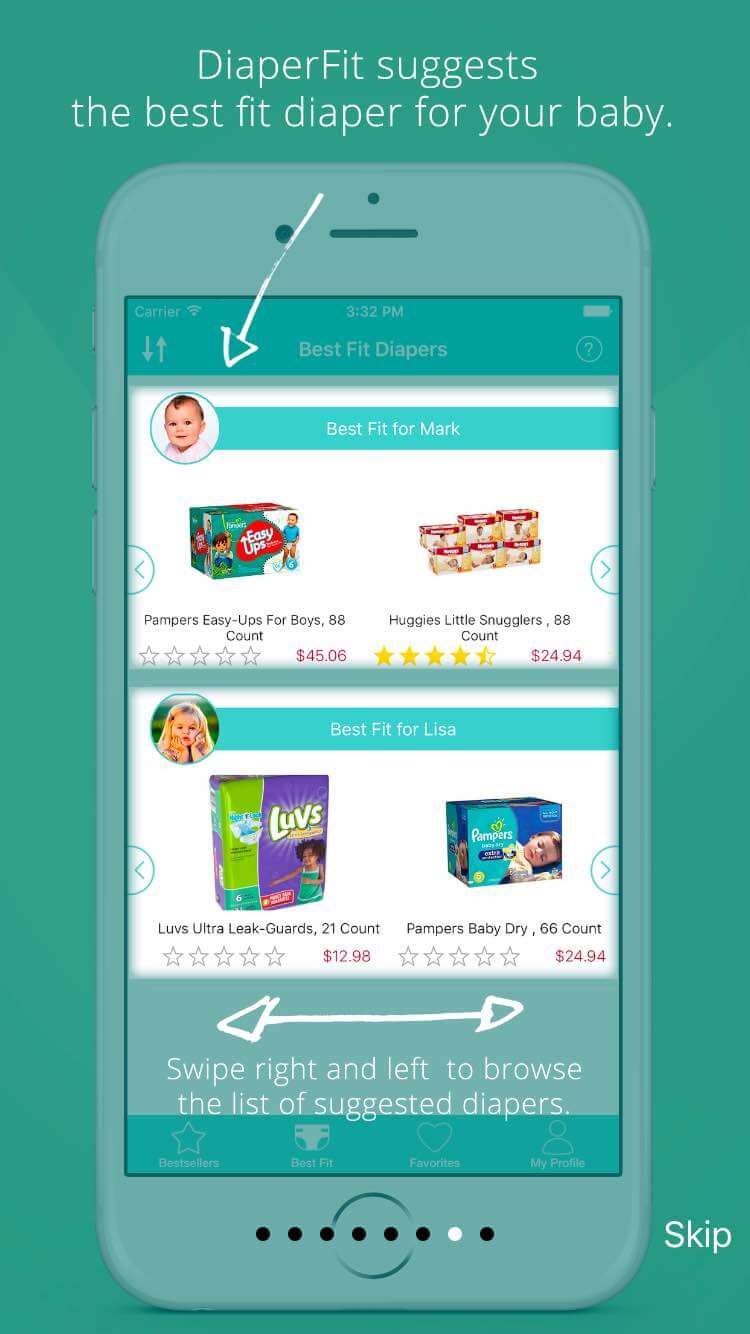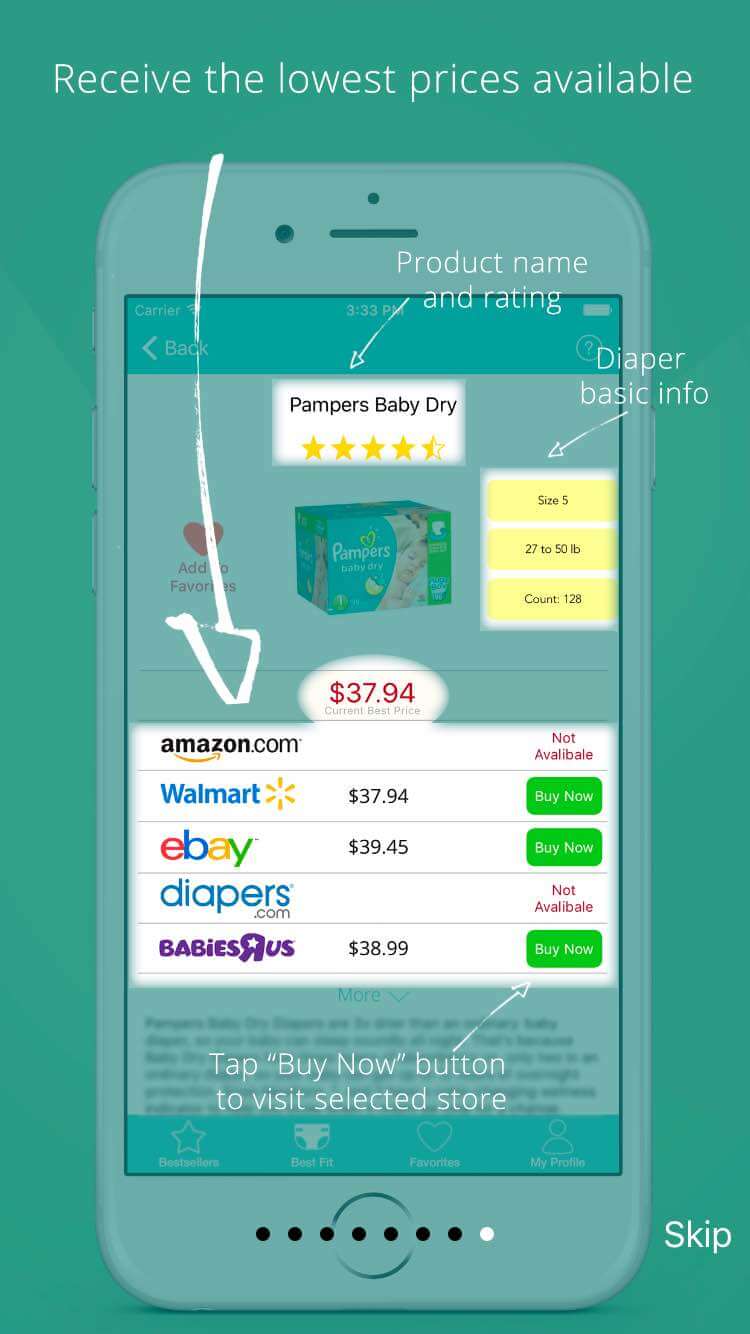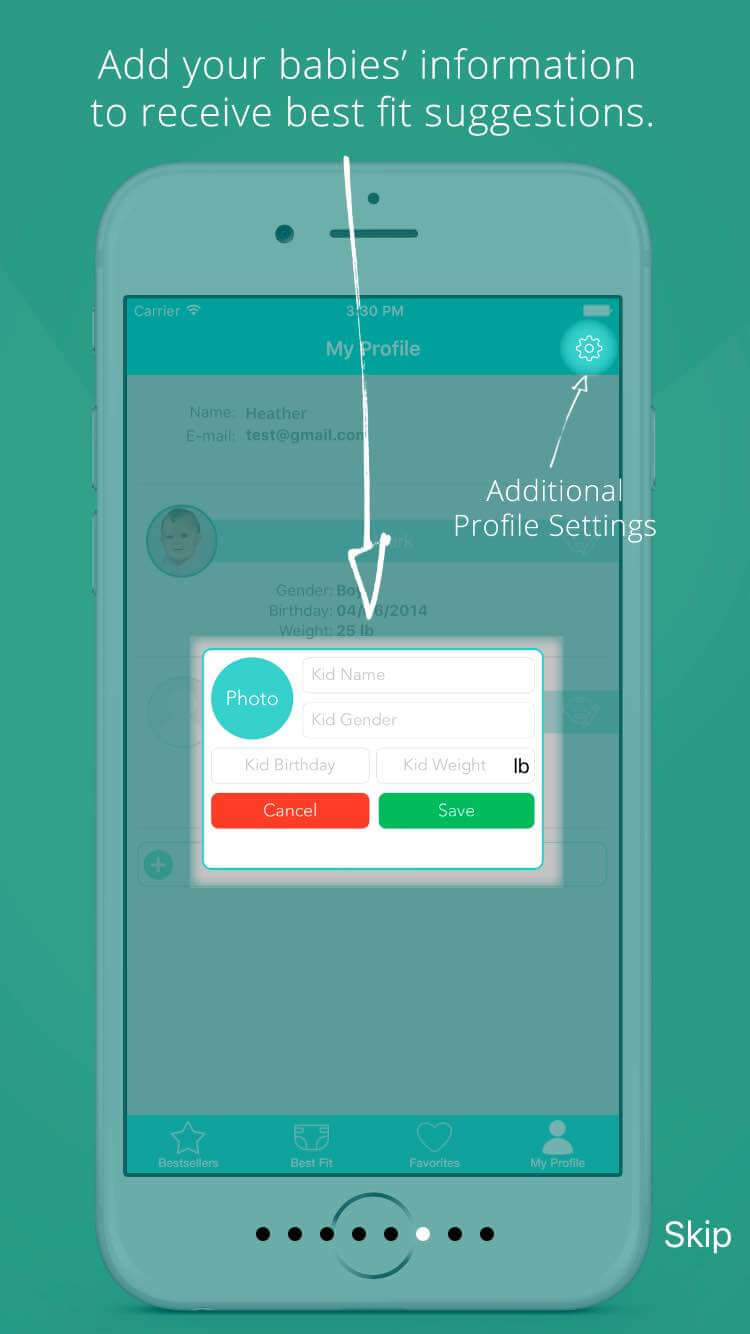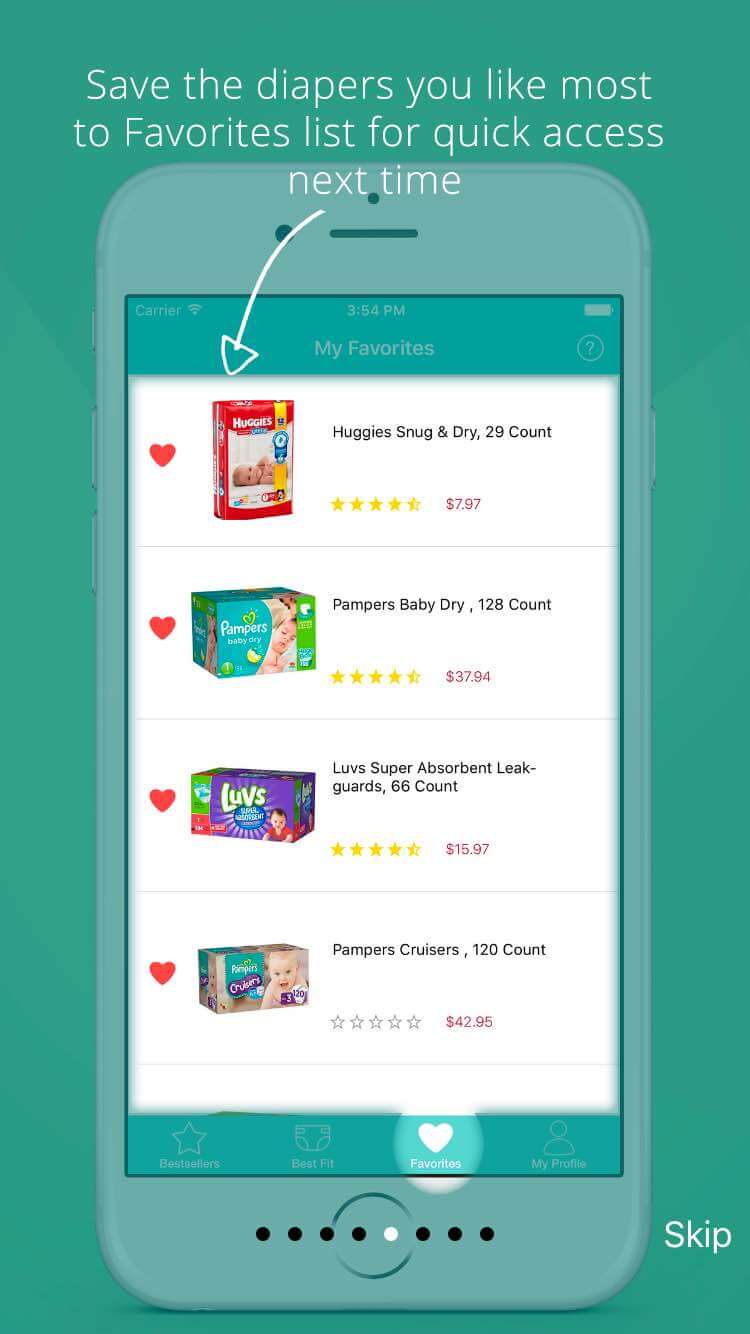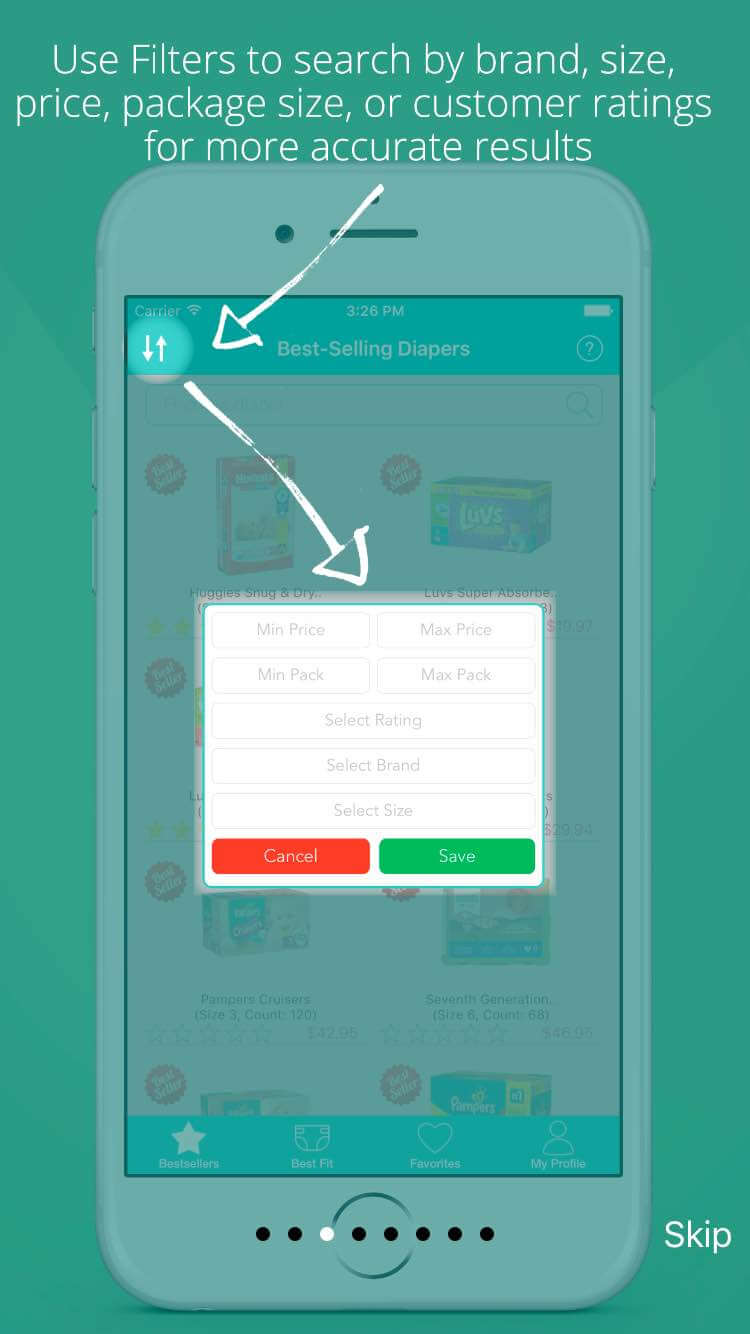 DiaperFit
– Browse through over 10,000 diapers from popular brands like Pampers, Huggies, Luvs, Andy Pandy, Seventh Generation and many more.
– Add your baby's age, weight and gender to receive suggestions for the best fitting diapers based on the information supplied. Make multiple lists for as many babies as you have in your life
– See the lowest prices from stores and online retailers like Baby 'R' Us, Walmart, Diapers.com and Amazon. Save your picks to your favorites list for quick access next time you visit
– Get notification on size changes as your baby grows in accordance with statistical data from the World Health Organization
– Anyone can use the DiaperFit app; moms, dads, grandparents, nannies. Simply anyone looking for the perfect diaper.
– Download DiaperFit now and take the guess work out of choosing the right diaper!
Project Summary
Custom UI Design
Custom Programming
Advanced Product Filtering
Search Functionality
Rating System
Favorites / Comparison
My Profile
AppStore / GooglePlay Management