November 20, 2015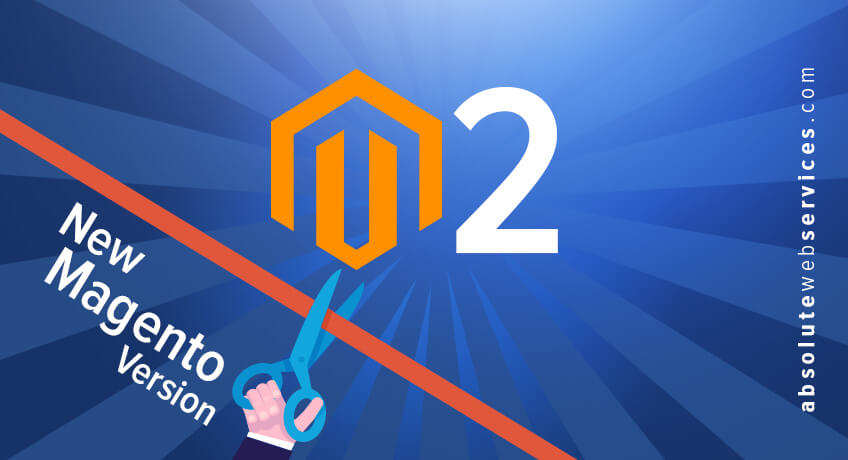 Magento 2.0: Next Generation of E-commerce Innovation
Magento, the open source powerhouse for ecommerce, released their first stable version of Magento 2.0 on November 18, 2015.
Before we start, here is an overview of the upgrades from the first version:
The user interface in the admin area has changed a bit
It now uses Composer for managing packages/updates
Below is a non-exhaustive list of the drill bit of improvements and what they mean for your store:
Revamped / Reorganized Admin
Makes it easier to manage all aspects of your commerce management
Administration Panel organization has changed in a sensible direction:
– Sales
– Products
– Customers
– Marketing
– Content
– Reports
– Store
Revamped storefront features
Checkout: Magento 2.0 offers a brand new checkout flow means customers will need to put less effort to buy from your site:
Automatically recognizes existing customer emails and will prompt users to log in – expediting checkout.

One-click account creation from the "Thank You" page encourages user registrations without interfering with checkout

Even more secure checkout that bypasses indirect transfer of sensitive information to your server, instead opting to transfer information directly from the user's browser to a compatible merchant processor like PayPal or Braintree

Detailed summary of order during checkout gives users a faster way of seeing exactly what is in their cart without having to go back to confirm
Modernized Theming / Development Structure
Magento 2.0 Makes it easier to control what functionality is used, and easy to disable irrelevant features
Reduces constraints and roadblocks previously encountered when customizing / designing the presentation of your website
Added flexibility such as easy management of seasonal site variations, campaigns, etc.
Added Quality Assurance
Easier to implement automated tests makes fixing and resolving errors much faster, especially on highly customized sites

Easier to test the performance of any combination of categories, products, products with options, etc., using the new fixtures feature
Performance / Scalability
Out-of-the-box support for Varnish, a web application accelerator that can be configured to become a firewall, load balancer, protect against DDoS attacks, among others

Out-of-the-box support for minifying and bundling scripts and styles, compressing images, further improving the performance and load time of your site

Support for MySQL Cluster, incredibly useful for scaling to handle huge amounts of traffic without compromising speed
If your business is ready to get a facelift with world class solutions then consider upgrading with Magento 2.0 right in time for the holidays. With new themes and extensions, your site will be optimized for checkouts that simplifies things for customers.
Find out more on how we can help your business grow with Magento 2 Development