March 15, 2021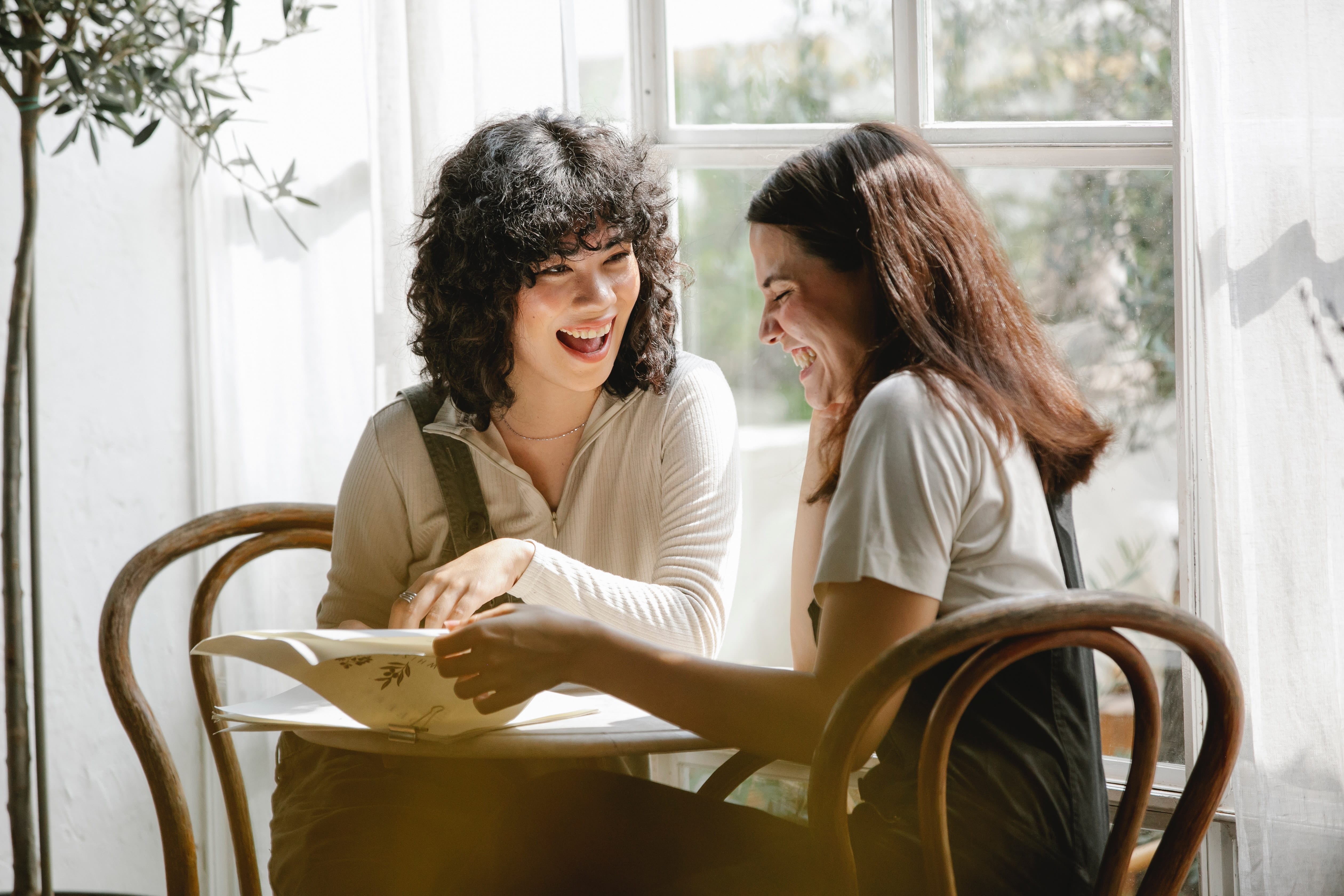 Leverage eCommerce Quizzes to Boost Engagement
Creating an eCommerce quiz to boost engagement adds a personalized touch to customer service. Shoppers can get the answers they're seeking, and online stores can collect useful data along the way. According to a recent survey, 87% of customers are willing to have various "details of their activity and behavior monitored in order to receive access to personalized rewards or engagement," and online quizzes are the perfect way to do this.
Types Of eCommerce Quizzes
Here are a few different types of quizzes you can create to increase customer engagement on your store.
Educational
This could be as simple as asking someone to select if they've tried your product before. If so, you could direct them to a new product you recently launched, your blog, or Instagram so they can learn more about you. If not, you could ask a series of follow up questions, and after direct them to your shop page, or to a specific product based on the types of questions you asked. Along the way you can educate them on your brand, what you make, and why it's special.
Product Recommendation
For beauty and wellness brands, this is a helpful way to direct potential customers to products that will work best for them. Custom hair care brand Prose does this through an online consultation, which is equal parts informative and fun. They ask questions about your hair type and your hair care goals, and after, offer products and recommendations to enhance your hair routine. Since their products are custom, the process and the results both make the customer feel valued.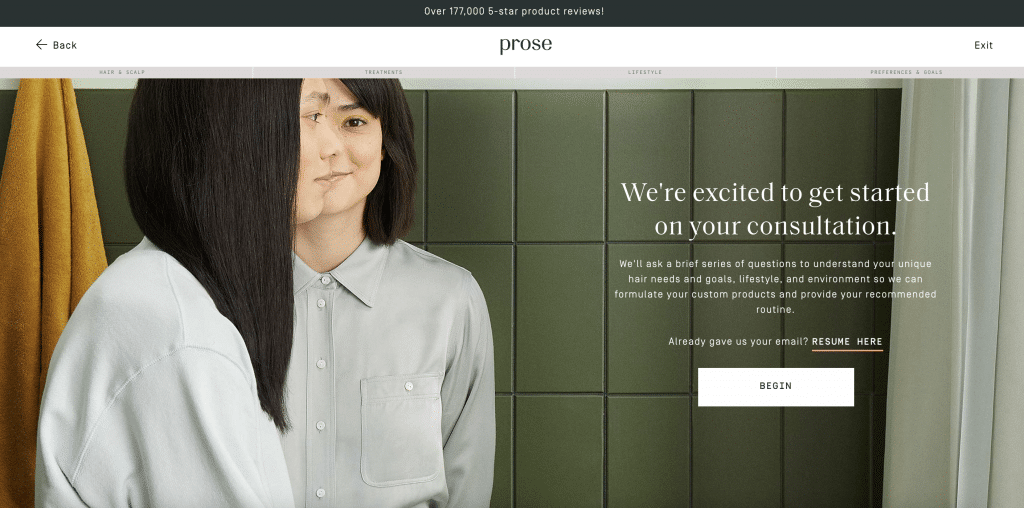 Courtesy of Prose
Glo Skin Beauty's Skincare Regimen Quiz takes users through a series of questions to find the perfect combination of products for your specific skin type. From age, to sensitivity level, to sun exposure, to water intake, to concern, they match you to products that fit your exact needs. From the results page, you can select and add products directly to your bag.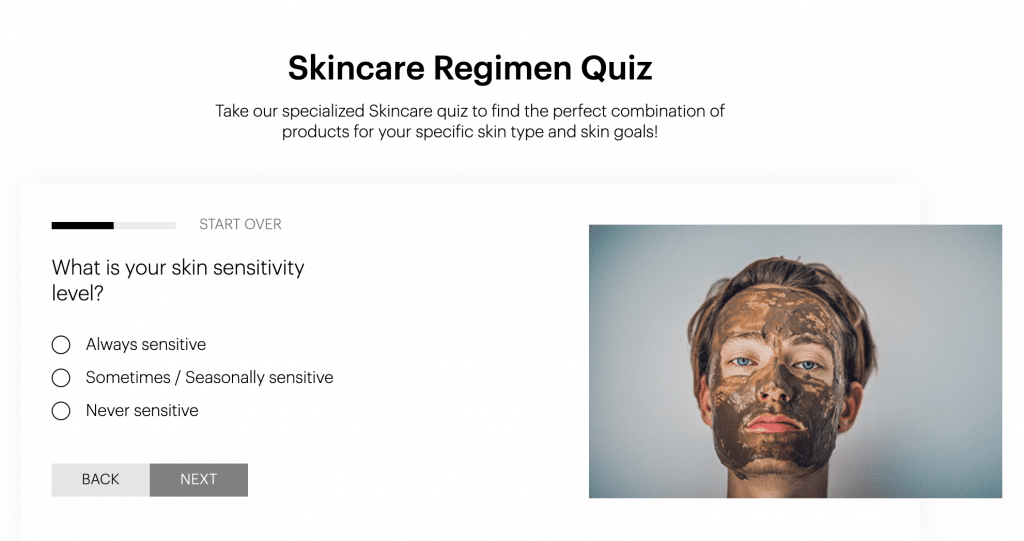 Courtesy of Glo Skin Beauty
Size, Style, or Shade Finder
The upside to shopping online is that you can browse multiple products (all in one place) to find what works best for you. The downside is that there can be an overwhelming amount of products to sift through. Offering your customers a "finder" quiz, to find their ideal size, style, or beauty shade, is not only helpful to them, but to you too. If they come to your store and can easily find what works for them, it builds loyalty and trust.
Loveseen does this with their Find My Lash tool, where you can select your skin shade, eye shape, and the look you're going for, and after are paired with a small selection of lashes. You can also browse their full inventory, but this is a nice way to simplify a search, especially for customers who aren't yet familiar with their products.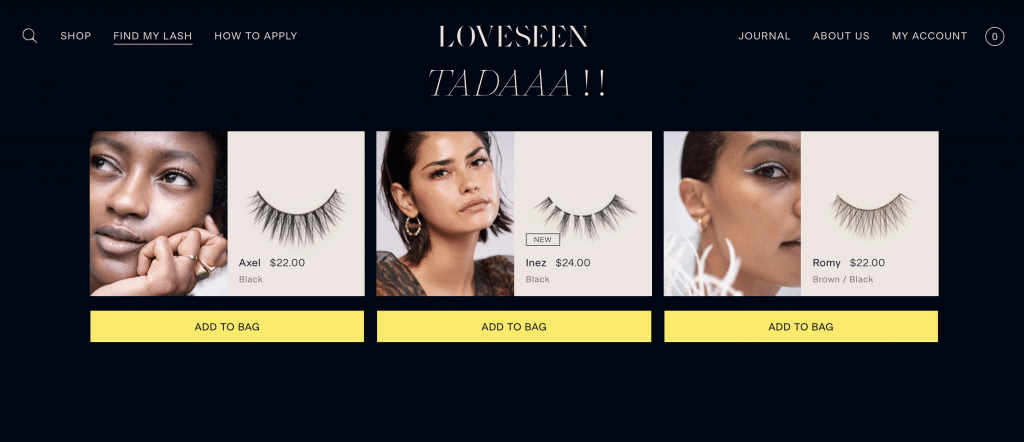 Courtesy of Loveseen
Optimize for Engagement
To optimize your online quiz for engagement, include a link to make it easily accessible – either in your menu bar or directly on your banner – share it on social media to engage with your customers, and promote it in both email and ads. This way you can direct current customers, or those that haven't converted yet, to your newly created quiz.
Interested in working with Absolute Web?
Learn more about our experience, brands we work with, or contact us today!
Source:
https://hawkemedia.com/insights/ecommerce-quiz-boost-customer-engagement/