November 20, 2016
Increasing Customer Service by Making Shopify Shipping Truly Awesome
The number one rule to success in your Shopify store should be to put the customer first. How do you do that? By offering them unrivaled, first-class customer service that they won't get anywhere else online.
One of the biggest areas of ecommerce in which you can create an excellent customer-service experience is shipping. Think about it. Just because your customer has completed their order doesn't mean that their ecommerce experience is over—it's only half over. You still have to get their desired product into their hands safe and sound and quickly! For many shoppers, this is the most important part of their transaction and is something that can create a good or bad impression of your Shopify store.
The last thing you want is your customers to stop buying from you because of sub-par shipping service from your online store. Luckily for you, there are several steps you can take to create flawless shipping from your store.
Understand That Your Shopify Store Is International
It happens all too frequently: You're targeting a local market with your Shopify store, and so the tendency is for you to forget that there's the possibility that you can actually receive international orders. If you get international orders, more power to you, and you definitely don't want to disappoint these customers, even if they're halfway around the world.
Pitney Bowes, the huge provider of ecommerce solutions, recommends that online-store operators seriously begin thinking about having an international-shipping solution in place. The reason is simple: Even if you're serving your local market, someone around the world may not have the products you're selling in his or her neighborhood. They, as a result, are thankful that they have access to your store, and will make good customers.
This means that you need to set up your Shopify store so that you can fulfill international orders, but how?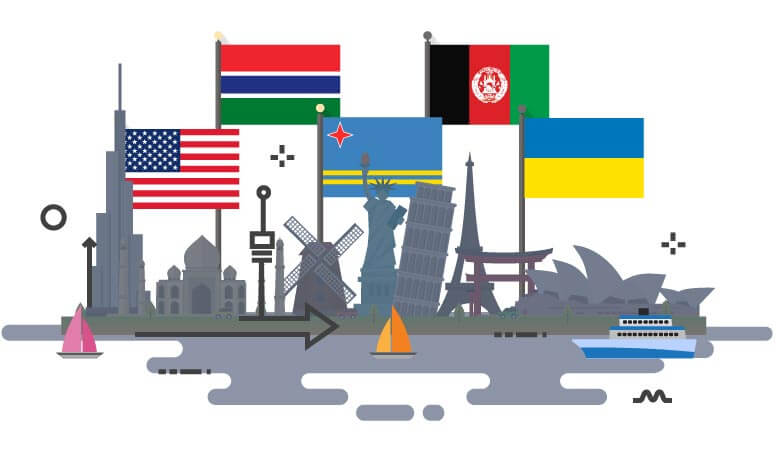 Don't get discouraged because international shipping isn't really complicated. The first step is realizing that international-shipping rates are based on various factors, some of which are:
The weight of the package
The size of the package
Insurance
The country of destination
You need to therefore figure out how to calculate the cost of international shipping. Here are a few calculators to do just that:
Of course, be sure to also check with whatever carrier you choose, as each one usually has its own set of guidelines for international shipping.
Your customers may also have to pay local duties and taxes. Here's a New Import Duty and Taxes Calculator to help give clarity to this. Still, you should always inform your customers that they may have to pay local duties and taxes, in the end.
Print Your Shipping Labels Through Shopify
Here's a perfect example of the Shopify platform taking at least one headache away from you as the store owner. You can print your shipping labels right from Shopify to save time and for extra convenience.
When you're running an ecommerce store, one of the last things you want to bother with is the rote tasks surrounding your business, such as label printing. Fortunately, Shopify has you covered. Your solution lies in Shopify Shipping, a service that lets you buy and then print discounted shipping labels.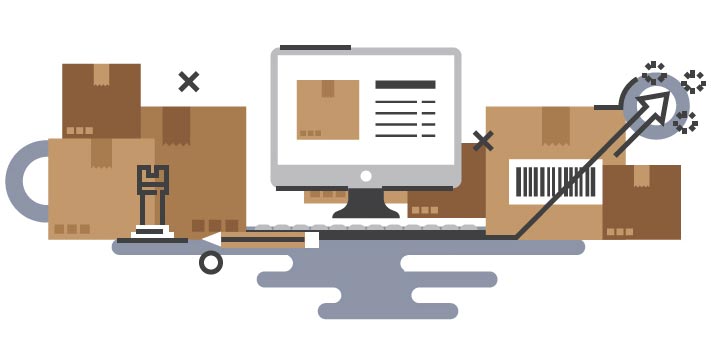 Here's how it works:
With no setup needed, you just purchase and print your labels within Shopify, with the costs automatically added to your Shopify invoice
Receive discounted shipping rates when you use Shopify's preferred carriers for shipping your products (according to Shopify, you can save as much as between 30% and 40% off of shipping costs when you use their preferred shipping rates)
Finally, you print out your labels in advance from either home or the workplace
Shopify also sweetens the deal for you by selling shipping supplies directly. You can purchase label printers and scales, too, all in an effort to establish your very own, do-it-yourself shipping station.
The beauty of this service from Shopify is the ease with which you set it up. You can bypass third-party accounts. All you have to do is choose "Buy shipping label" on the order-fulfillment screen and then pick the package size and shipping method.
Manage Your Customers' Expectations When You Can't Ship Sold-Out Items or Stock Is Low
This is a good problem to have in your Shopify store, in a sense. When you're doing so well that your supplies are either running low or totally sold out, that's a sure indicator of being successful with your ecommerce business! Supplies can run low even if you're not doing super-well, such as when there are manufacturer problems or delivery delays with wholesale.
Unfortunately, this can also create shipping problems for your customers who won't get what they want or thought you had in stock. This can quickly turn into a negative when customers are frustrated because of shipping problems related to supply problems.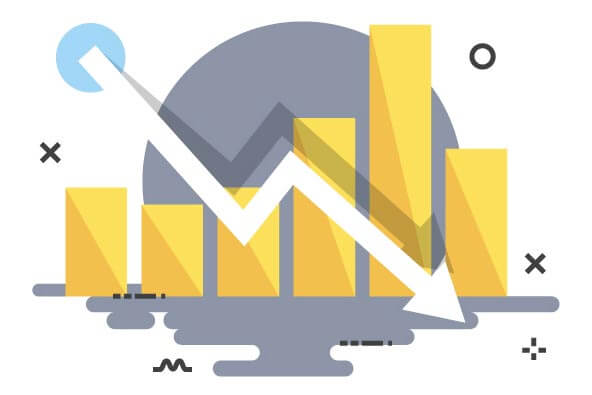 Don't let this become a problem for your customers.
Truth be told, it's not always easy to keep up with demand in your store, but at the very least, you should exercise consideration and let your customers know how they can keep track of your store's product supplies.
For example, if a product your customers want is already sold out, then let them know when it's available in your store again.
There are a number of Shopify apps that will alert your customers:
On the other hand, you can also altogether just hide the products in your store that are already sold out, and there's an app for that, too. With the rightly named Wipeout app, your Shopify store will automatically not display the products that aren't in stock anymore.
With these apps, you can counter any disappointment your customers will feel by not being able to buy the product in your store that they want because of supply issues. Simply letting them know why you can't ship a certain product is much preferred to simply frustrating them.
Allow for Same-Day Shipping
Sometimes, your customers want to receive their products from your store blazingly fast. That's why you have to set up a same-day shipping function on your Shopify store. Again, it's about pleasing your customers: If some can't get the item that they want shipped to them on the same day, they'll likely go to another store and will become a lost sale, so don't let that happen.
Who wants same-day shipping? According to Business Insider, 40% of shoppers want a same-day shipping option. Maybe more frightening is that 25% of shoppers said that they would abandon a purchase if same-day shipping wasn't an option in an ecommerce store. As you can see, you'll only retain more customers if you offer them the same-day shipping option.
Same-day shipping means that your shoppers who choose this option will get their products just within a few hours of placing their orders on your site. For those shoppers who want instant gratification, there's nothing like having their products in their hands on the same day that they bought it online.
The good news is that you can offer same-day shipping from your Shopify store. Thanks to the service called Postmates, which is integrated with Shopify, ecommerce stores can get their products to their customers in as little as just an hour, in most cases!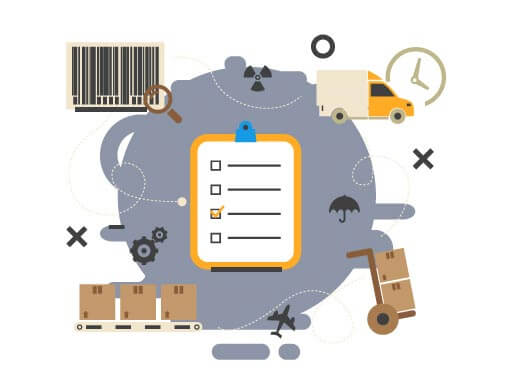 Postmates is super-convenient and works like this. After it's enabled in your store and a local customer goes to checkout, they'll see Postmates as a delivery method during the process. When they choose this option, all you have to do as the ecommerce store is pack the order like you normally would and then request a Postmates pickup of the order. Assuming Postmates is in or close to the city or town in which your business operates, Postmates will usually show up in just a few minutes to pick up the item. The end result is no delays, lines and post office!
Talk about making same-day shipping very efficient.
But there's more. You and your customers will be able to track the entire order from pickup all the way to drop off. Shopify lets store owners keep track of the Postmates pickup in real-time; your customers will also get an email with a link to a live map that allows them to monitor their order as well.
Make sure that Postmates is available where your business is located, though. It's currently available in more than 200 cities across the U.S.
Setting up same-day shipping with Shopify is easy:
Go to your Shopify shipping settings and enable Postmates for on-demand delivery
Next, fill out all of your contact information, all of your hours of operation, and any specific delivery instructions
Click save
It's that straightforward. Once same-day shipping is all ready to go, any customer who wants to get their order in just a few hours can pick Postmates as their shipping method. They'll have to be a local customer who checks out from your store during your specified hours of operation.
Think About Your Customers When They Open Their Package
The shipping process is something that doesn't just end when customers check out on your Shopify store and pick their delivery method of choice. It continues all the way until your customers finally get their order into their hands. That's why the experience they get when they first open their package, called the "unboxing" experience, is so important.
Here's where you need to give some extra thought to what your customers see when they first open the box because it's a chance to absolutely delight them. Delighted customers are easily turned into returning customers. If the sight that greets them when they open the box is very pleasing, you can also bet that your customers are more likely to take to social media and let everyone know of their very awesome experience. And getting free and good testimonials and press on social media from your customers is just priceless!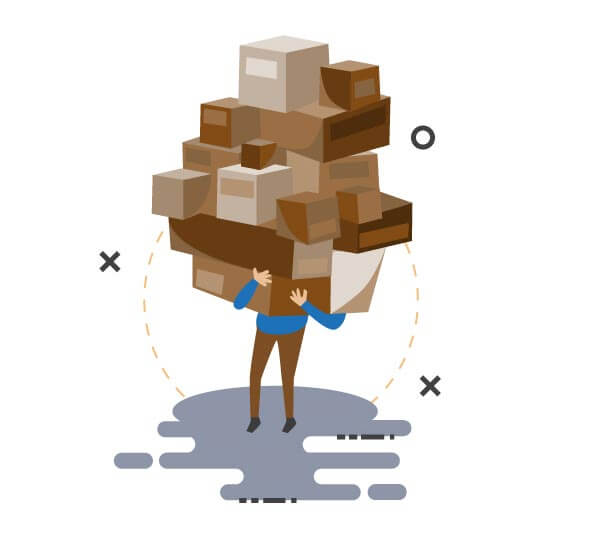 So before you pack up your customer's order and send it off, be sure to:
Consider what material you use to pack up your product
Decide whether or not you'll include a "Thank You" note as part of the package
Determine if you'll include a small, surprise gift as part of the order
If this focus on the unboxing experience appeals to you, then check out the following guides on making the unboxing experience as memorable as possible for your customers:
Never Neglect the Importance of Shipping
By now, we hope that you've completely come around to the reality that creating an excellent shipping experience is key to the success of your Shopify store. Shipping is a feature of an online store that businesses sometimes forget because they're too focused on site conversions and displaying their products attractively. But as you've just seen, making sure that customers get a great shipping experience is essential to awesome customer service.
By implementing these five tips, you can take your Shopify store from an ordinary store to one that's able to retain its customers more effectively because of the focus on the customer experience. Shipping—which is how quickly you can get your products to your customers—shouldn't be treated as an afterthought. Unfortunately, so many ecommerce stores do treat shipping like an afterthought!
So if you have a Shopify store, remember these five rules for successful shipping:
Make your store international for customers beyond your local market
Print your shipping labels directly through Shopify
Manage your customers' shipping expectations with product-availability notifications
Ensure that there's same-day shipping
Create an unbelievable unboxing experience