January 16, 2017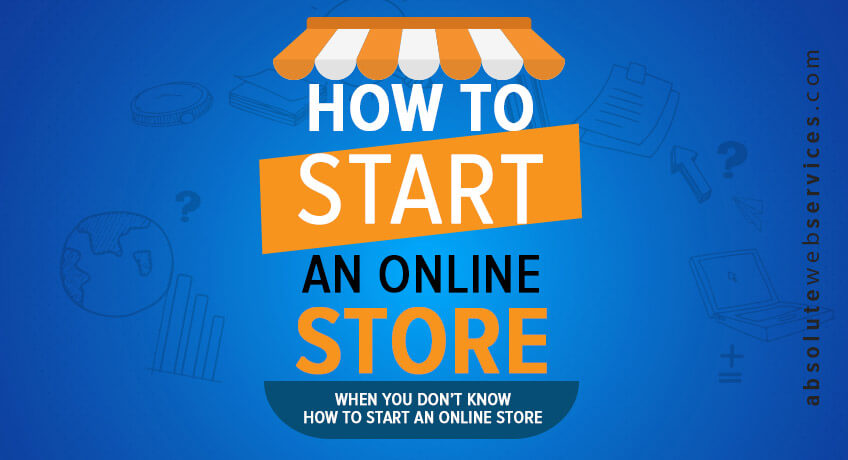 How to Start an Online Store When You Don't Know How to Start an Online Store
Expand your brick and mortar's reach.
You've reached the glass ceiling, and growth without diversification is not viable. You have a successful brick and mortar store, desire more revenue, but have run out of shelf space.
The options are overwhelming and you're just not sure what path to take.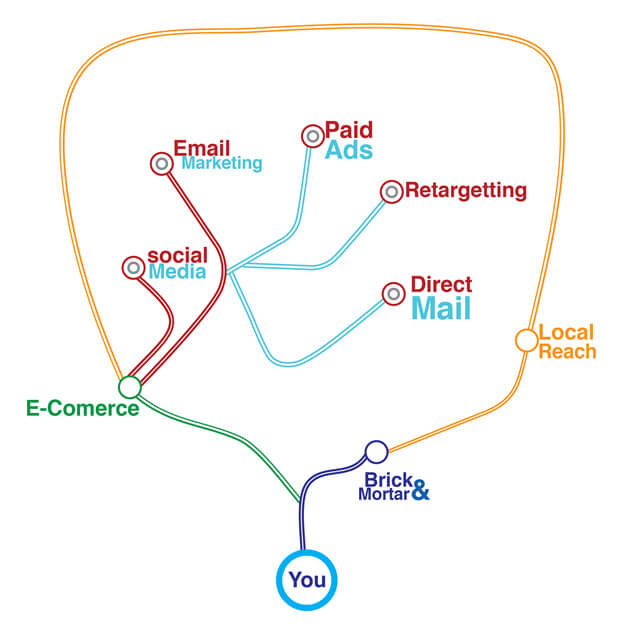 You are being constantly bombarded. One cold caller is offering you social media marketing and trying to convince you "like" is a currency. Your wife craves better weather and pushing you to open a second store, closer to the beach, of course. The business next door has moved on, and your landlord is pitching expansion.
And you, well, you just bought new display signage from amazon.com and it has you thinking:
How do I start an online store?
Well, we're here to let you know, it's actually not very hard. Having an established business makes the process of opening an online store much easier. The same fundamental business sense that makes your brick and mortar successful will apply to your online store.
1. Have a plan.
You started your brick and mortar store because you saw a business opportunity. You procure product at X cost and could sell at Y price, yielding a profit.
Throughout the years, you established a reputation of reasonable pricing, reliability, excellent customer service, and became a leader in your community. This is exactly what you want to do with your online store, just with a MUCH larger community.
Your plan should have the following:
Products that compete well

Reasonable pricing. The internet provides us access, and access fuels competition. To aide sales, pick products you have a competitive advantage in terms of pricing.
Quality! Remember why people kept coming back to your brick and mortar? Because they trusted you and your products. Your online store reputation is important to your growth and continual success.

Understand the market

When you opened your brick and mortar, you knew who you competed with. You had large retailers, another local store 11 miles away, and those that carry some of your products, but not all. It's the same online.Understanding the market means:

Knowing who your competitors are
How people find you
Your unique selling propositions vs competitors

Phase yourself

You can't run a marathon before completing a 5K. Grow into your store, add products that check-out with your commercial guideline. Spend conservatively, and demand Return of Investment from all your partners…
Speaking of partners!
2. Your Brick and Mortar store needed a General Contractor, Laborers, Plumber, Electrician, Painters, and a little Interior Decorating from your wife… Well, your online store will need a team too!
Building your store!

Write down what your business needs.

Do you need to integrate your online store with your brick and mortar billing system/POS?
Do you need to integrate your online store with your UPS/FED EX shipping method?
Do you want to have combined inventory or integrate with your current inventory system?
You know your business and have done a great job building it. Your questions are NOT meant to be technical, and store builders should make store building and platform recommendations based on YOUR BUSINESS NEEDS.

REMEMBER: An Online Store is not magic. Real business practices apply. IF you are uncertain why something is being done, a technical answer to a business problem, means you are working with the wrong builder.

Picking the right builder!

Ask for references!

Ask your builder to refer a current client. Ask for someone with similar knowledge, business size, and business requirements. The more affinity between your business and the reference, the better.

Pricing matters!

Speak with AT LEAST 3 developers.

This will help you understand the pricing
Comfort level! Who do you trust the most?
SLA! Read the service level agreements.

Can they help you execute your business strategy?

Marketing

Do they know how to translate your winning brick and mortar strategy online?
Ask them how they will accomplish this winning strategy
Ask for commitments (and not just online metrics… Ask for scaling prices. Something like a monthly marketing fee + % of revenue. Are they willing to put skin in the game?)

Educate yourself

You are paying to launch a store and maintain it, ask questions until you understand everything being said and done.
3. Payment Gateway
You're established, and it won't be hard!

Picking your payment gateway should be a breeze. We recommend speaking with

Your Bank for online merchant capabilities.
Popular online gateways like:
Work with your builder!

Your builder must have the capabilities to integrate your payment gateway with your online store!
Now it's time to get started!
For the price of opening one brick and mortar store, you can open an online store with unlimited reach!
Now that you've had a chance to understand how to build an online store, send us a comment and let us know how it's going!
If you recently started and completed the journey, share your experience!