December 8, 2020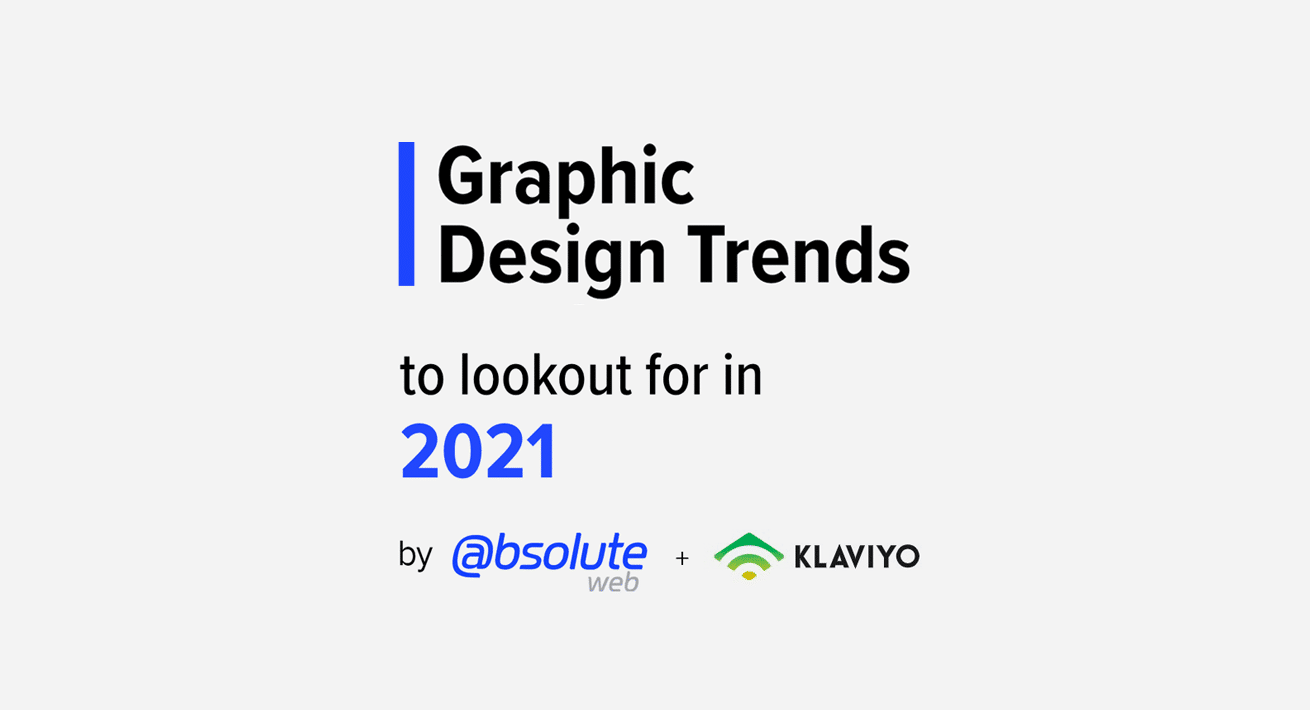 Graphic Design Trends to Lookout for in 2021
In 2021, customers are seeking functionality and fun. Personality, animation, and clean, minimal layouts are becoming predominant parts of visual design, where brands not only want to keep their users engaged but also give them an impressive online experience.
In our interview with Klaviyo's marketing and design team, we also cover upcoming trends in email marketing for 2021, for both B2B and B2C brands.
Download the white page here.
Interested in working with Absolute Web? Learn more about our experience, past clients, or contact us today!