June 20, 2012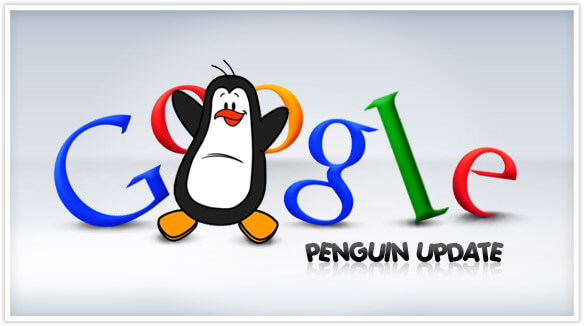 Google Penguin Update: Adjusting Your Marketing Strategy
Google Penguin is the update to the Google algorithm that launched on the 24th of April. This update was created to downrank spam and improve user experience, although it definitely has an impact on website marketing techniques.
While some websites are seeing better ranking from the update, others may be hit hard. Here's what you should know about Google Penguin and what it means for your marketing strategy.
The Google Penguin update improves Google's ability to look for and reward website content that is enriching and useful to readers and not simply designed to perform best on a search engine.
This update searches for over-optimized content on websites, along with keyword stuffing and cloaking. Depending on the SEO tactics you're using, your website may be penalized.
Down with Exact Match Anchor Text Techniques
Websites that use exact match anchor text links are penalized much more heavily than websites that use natural anchor texts, such as non-target keywords, brand names or the simple "click here." Basically, if your links look artificial, expect to see your rankings take a hit.
Diversified Links are the Key
You'll earn higher rankings with both relevant and high quality links, so it makes sense to diversify your links now instead of relying on old link building methods. Of course, creating a website that offers valuable information and a good layout will help you attract these relevant links from others in your industry.
Our Tips for Changing Your Marketing Strategy
Here's a look at what you should do to make sure your website performs best now that the Google Penguin update is in effect.
Look at your link profile to find low quality links that need to be removed from your website. We recommend OpenSiteExplorer.org, which helps you evaluate links by their page and domain authority.
You'll see how many unique root domains link to your URL and the total number of links.
Next, use natural anchor texts as described above. It's definitely a bad sign if a great deal of the anchor text linking to your website is an exact match anchor text.
It's also unwise to link to the exact same URL in all content, so mix up your anchor text and aim for about 30% max exact anchor text links. Instead, try using a brand name or your company name, or even "read more" to make the link seem more natural. You can also sometimes add SEO keywords into the anchor text along with details, like "Read more about PRODUCT/KEYWORD."
You also want varied keywords in your title and alt attributes. Don't stuff keywords and place them unnaturally with little explanation. This applies to images as well.
Don't allow a great deal of site-wide links. This means you shouldn't have all of your pages linking to a single URL on your website or linking to another domain you own on every website page. These site-wide links will penalize your website, so make sure you haven't added them to the footers or sidebars of your content. Use different URLs if you find you've targeted the same one too many times.
Make your content valuable and new. Remember, don't write your content for a search engine, make it valuable to the reader. A good strategy is to look at your target keywords and then come up with a list of topics to discuss related to a single keyword. If your target keyword is "maternity belt," for example, write an article discussing back problems common during pregnancy and a variety of methods to alleviate the pain. Then, include maternity belts in the list and go easy on the target keyword so it is natural.
Finally, post content on your blog and submit requests for guest posts on related websites. To avoid the duplicate content penalty, make sure the content appears only a few times online. This is the best way to get high-quality backlinks to your website from related websites without incurring penalties from Google.
If you would like to learn more about our professional SEO services or our small business web design services then contact us today.